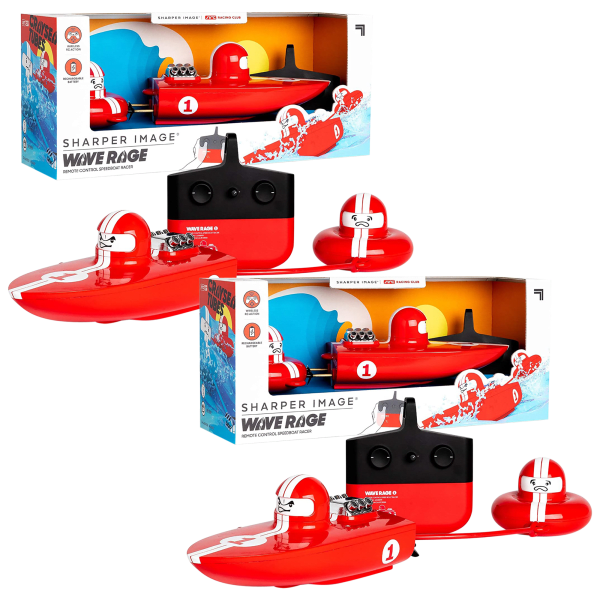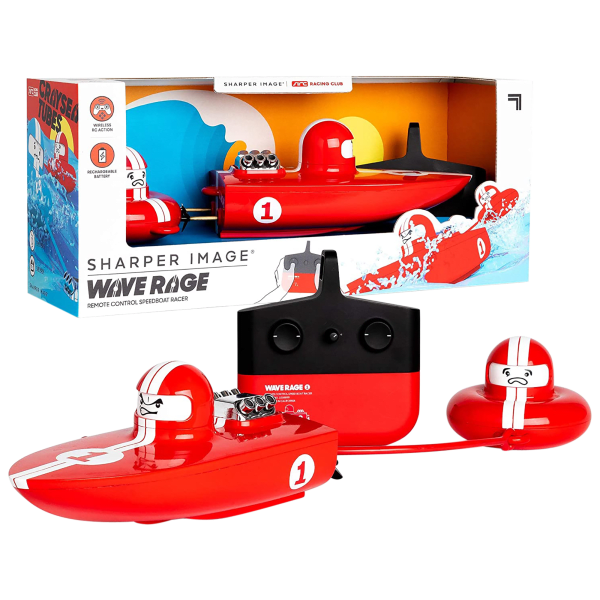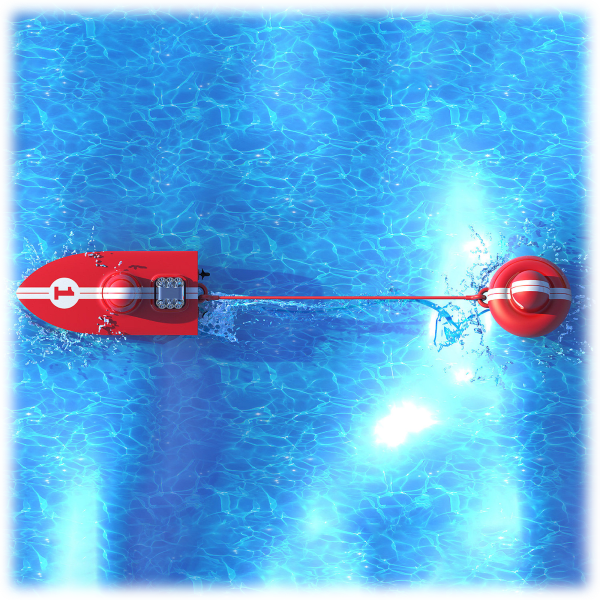 2-Pack: Sharper Image Wave Rage Remote Control Boats
A couple cute RC boats towing terrified tube-riders
Very simple controls
Here's an HSN Spot and here's a user review
Sharper Image is a name you can trust
Or at least a name you've heard of
Where are the cats: Not here, but there are some over on Mediocritee
see more product specs
Secondary
Shopping for your kids this Christmas? Then there are four kinds of gifts you need to get:
The big present or two: this is likely something they asked for or something you're totally sure they'll enjoy. Essentially, there isn't much of a surprise here. They know this is coming on some level.

Stocking stuffers: We're talking some goofy little knick-knacks here. Something a little fun that they'll forget about December 27th, or something that will serve a purpose in the day's festivities, like candy or batteries for the big present(s).

Practical gifts: These are almost not gifts at all, but a way for you to refresh your kiddo's wardrobe and/or school supplies and make it seem festive and generous.

Surprising secondary gifts: Something that's not so big but is exciting, and, perhaps more importantly, something that your kid did not ask for, thus adding an element of the unexpected to Christmas morning.
Now, we'd argue this last one is perhaps the most important. Something perfect in this category can absolutely make Christmas morning all the merrier. After all, as established, the big gift is a foregone conclusion, stocking stuffers are fleeting and/or one-dimensional, and practical gifs are boring. The surprising secondary gifts are your best chance at instilling a little Christmas magic into the gift exchange portion of the day.
And we think these Wave Rage RC boats are a perfect candidate to do just that. Your kid almost definitely will not ask for them, but when they tear away the wrapping paper, they WILL want to play with them. They strike the perfect balance between badass/cool and cute/quirky. They won't overshadow the game console, but they will distract from the lameness of the long underwear you got them to wear for when they go out in the snow.
In other words the perfect (surprising secondary) gift! And we'll give you two of them for about thirty bucks.