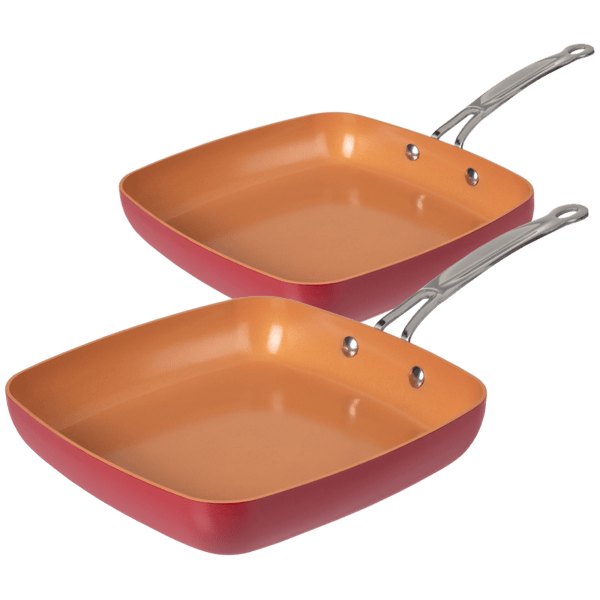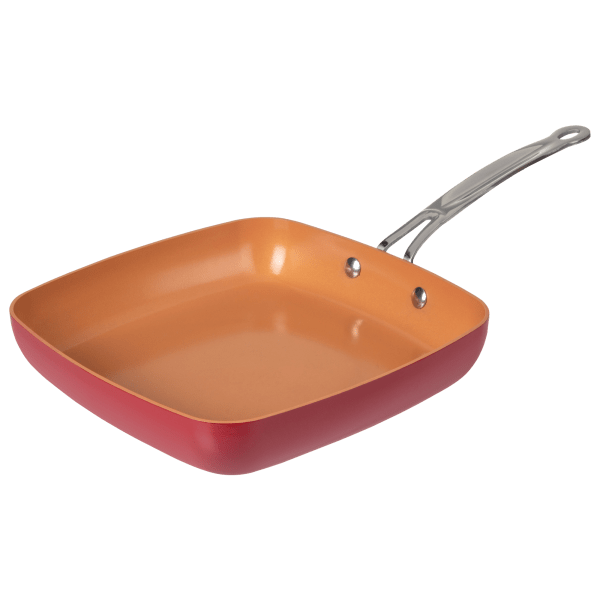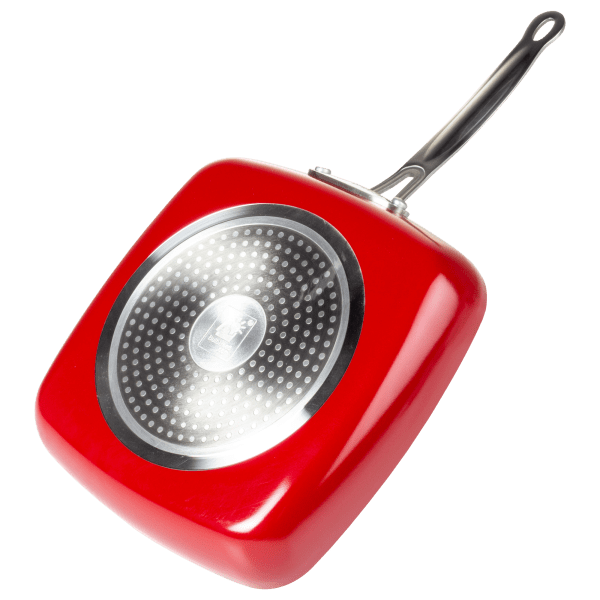 2-Pack: Red Copper 10" Square Pans
Non-stick ceramic and infused with copper
Stay-Cool Handle
Not dishwasher safe
see more product specs

Day of Days
You've got your Black Fridays, your Cyber Mondays, your Prime Days… I think we can do better, as a society. Better retail holidays. More of them, and with more variety. In fact, I have a list of days that I think would be great additions!
---
33. Expired Coupons Sunday
All coupons are legal today. No exceptions.
Even if the coupon is from a decade ago. Or two decades ago. Or 1920.
Even if the business associated with the coupon no longer exists.
Just bring it to the location where the business was, hold up the coupon, and a ghostly clerk will appear. Say what you want, wait five minutes, and they will return with a ghostly version of it. You try to grab it, but you can't.
So you stand there in this state of melancholy as you watch the ghost slowly realize you can't accept what they've brought. With a solemn look, they disappear.
Your coupon fades to dust. A single tear rolls down your cheek.
Happy Expired Coupons Sunday!