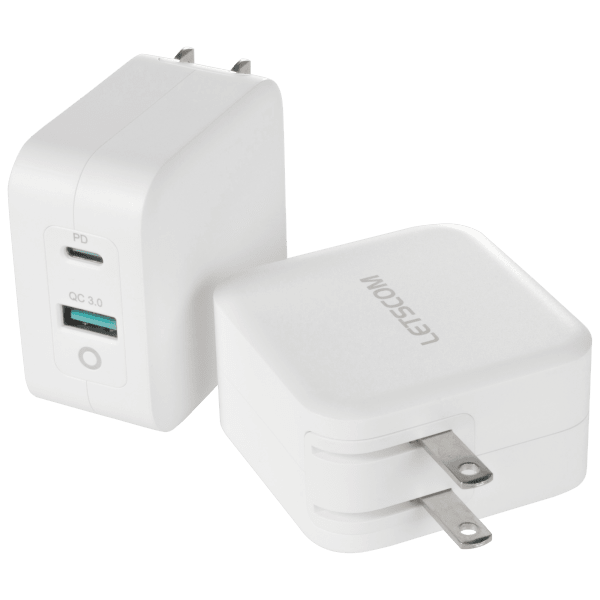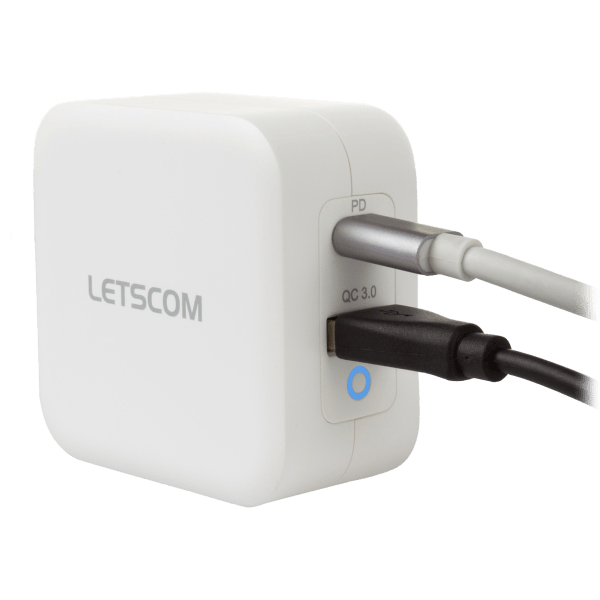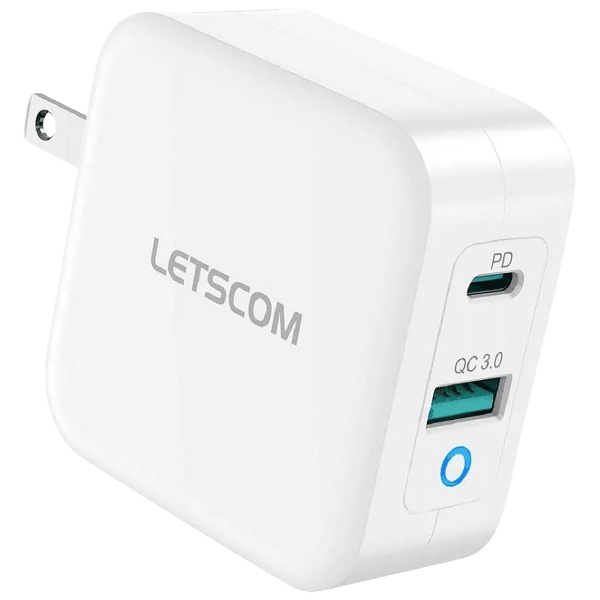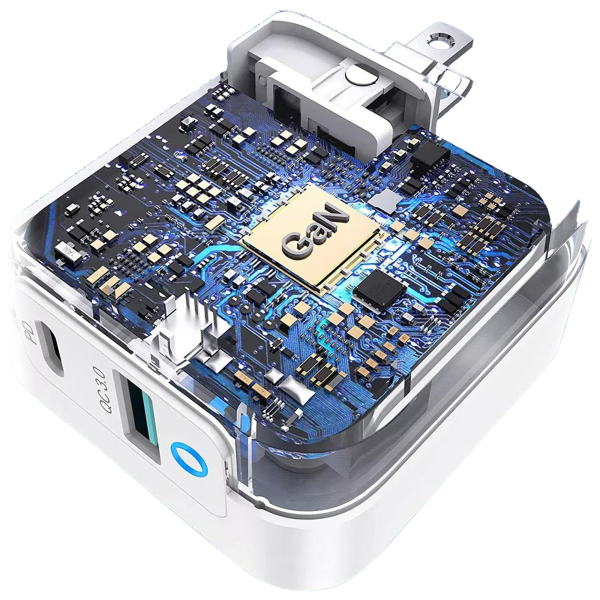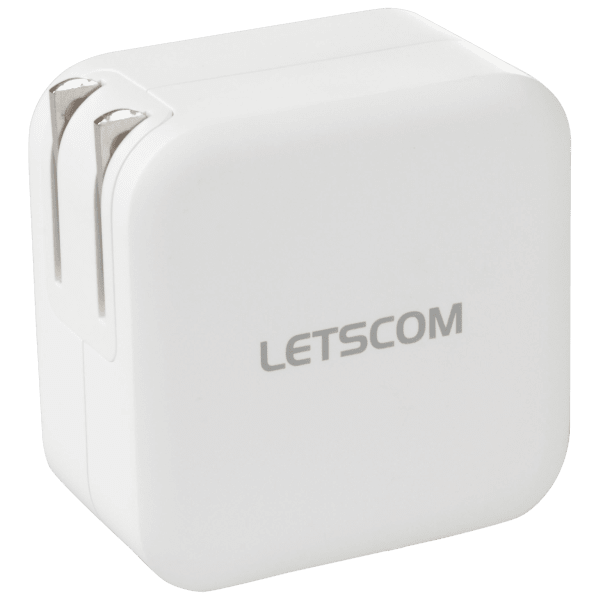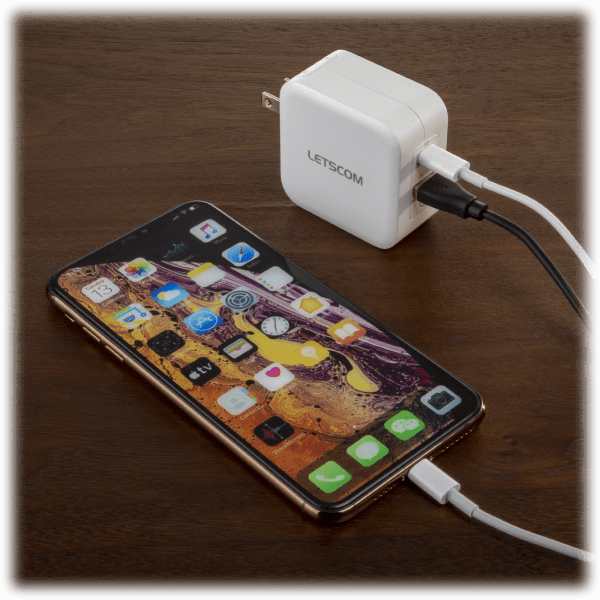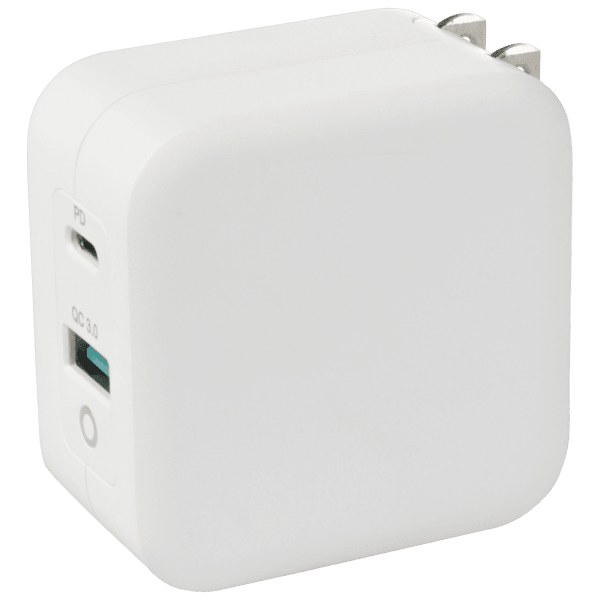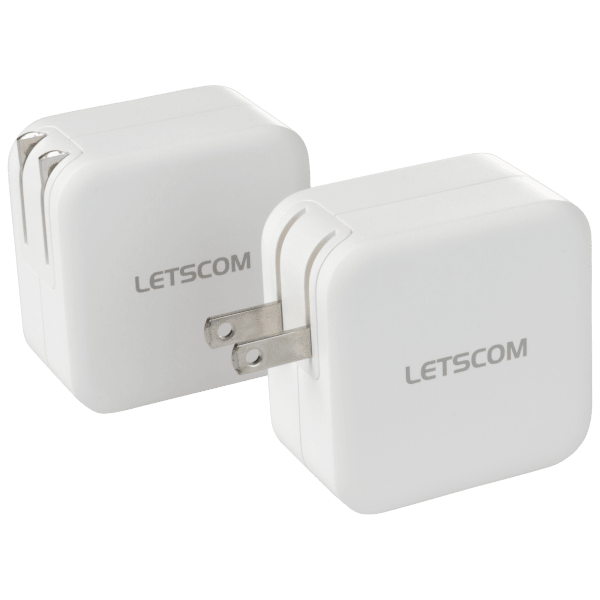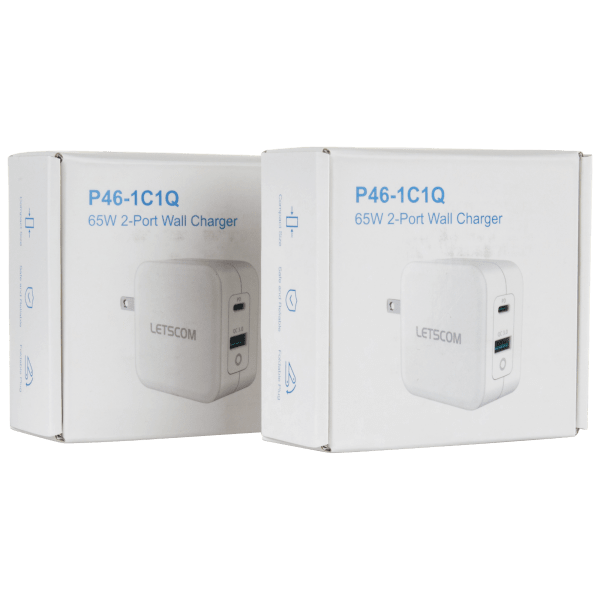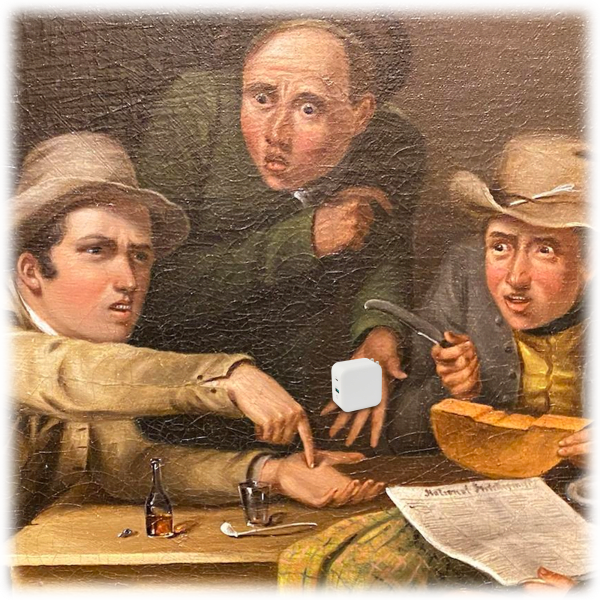 2-Pack: Letscom GaN Tech 65W USB Type C & USB Power Adapter
Multiple ports of charging goodness in one tidy little block
65 Watts of power to charge up your laptop or tablet
We're selling two because it's too easy to leave this in a coffee shop, at the airport, or in a hotel
GaN tech for a small profile, both in your bag and on the wall
USB-C, the future of USB-C
Foldable prong parts for easy travel
Model: 65W-1N-Y0UR-FACE
see more product specs
The versatile little charging block you deserve
Someday all of our devices will pull electricity out of thin air and plugs will be weird old relics from another time, like floppy disc save icons. Maybe you'll have to stand in a certain place to charge your phone and there will be a picture of a plug there, but a new generation of kids will have no idea what that little pronged doodad is supposed to even be.
Like the floppy icon, they'll know what it means, but won't know why.
In the meantime, here we are still juggling charging cords and adapters and different-sized plugs for different things.
You end up with a cord for this and a cord for that and one that works with any old charging block and another that needs a super-duper-extra-special one.
Oh, and did you manage to lose a couple of those charging blocks? Congratulations—you get to choose between paying a shockingly high amount for each replacement or buying something sketchy from the grocery store checkout line that has like a 40 percent chance of burning your house down.
Honestly, it's super weird that those things command such a premium anyway. It seems like they should be multiplying in drawers on their own like AOL free trial CDs back in the day.
But nope. Pay through the nose or burn your house down. Or maybe get away with just frying your device.
Or hey, grab yourself a two-pack of these bad boys and have a couple of charging blocks with benefits including (A) existing when you need them to and (B) actually charging multiple kinds of things—think laptops and phones.
It's not over-the-air wireless charging that doesn't exist yet, but it's pretty good. Think of it as a solution to a problem that eventually won't be a problem, but is going to be for at least some years to come—like those awkward 90s cassette adapters that made your Discman play to your car speakers while we all waited for Bluetooth to be invented.