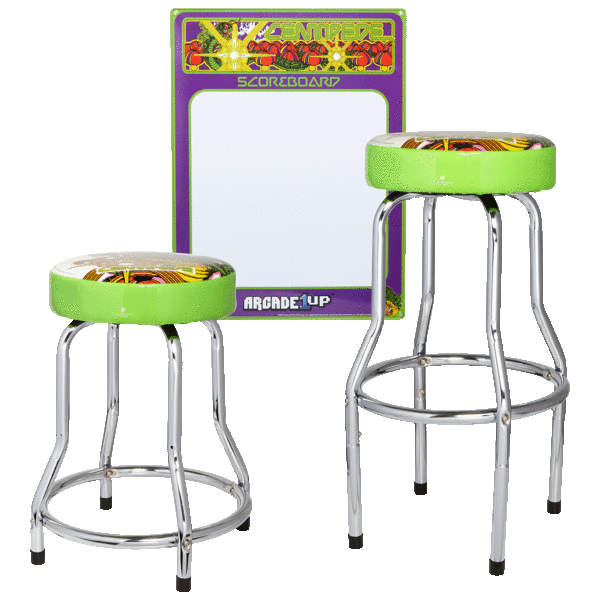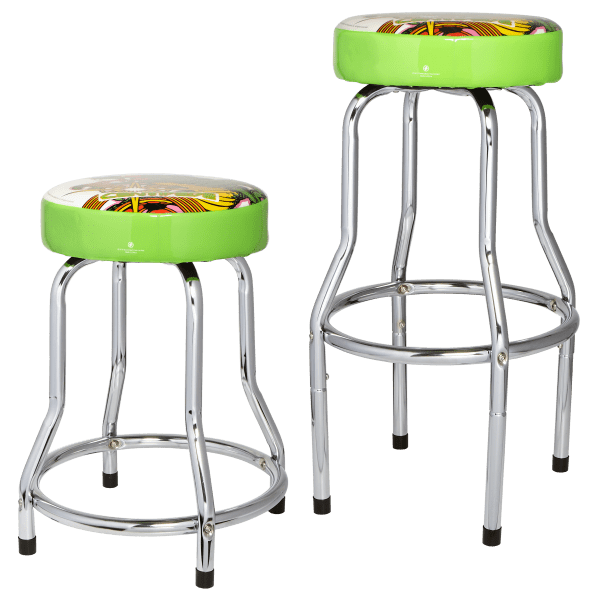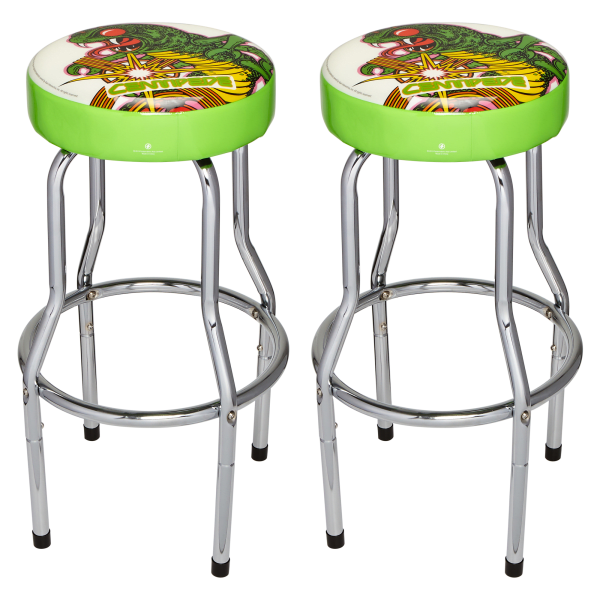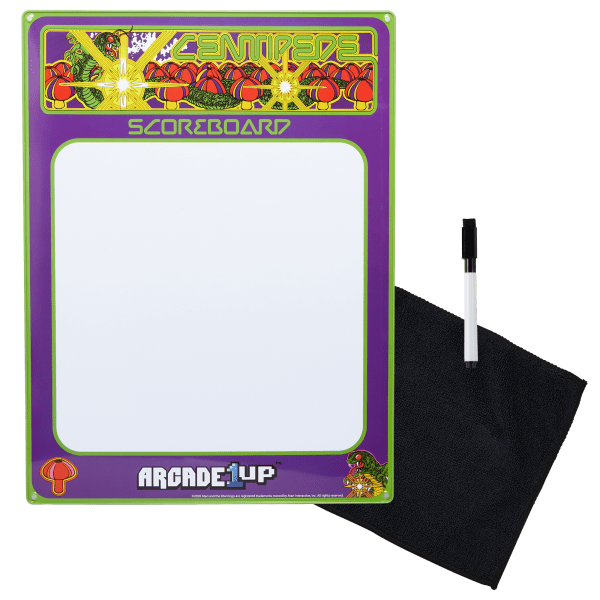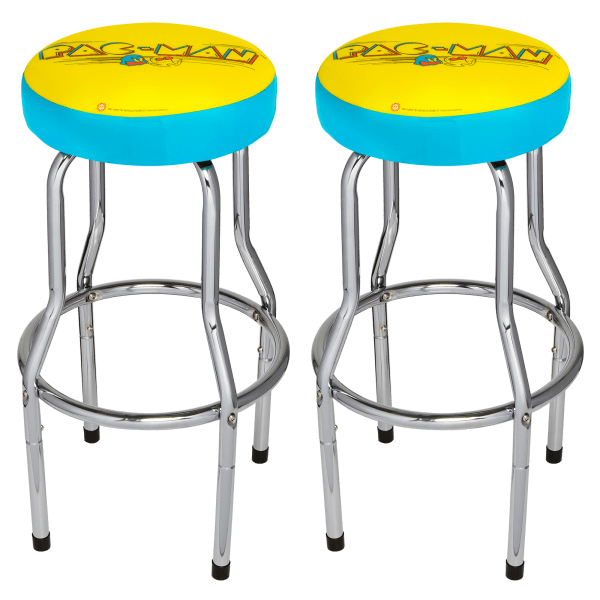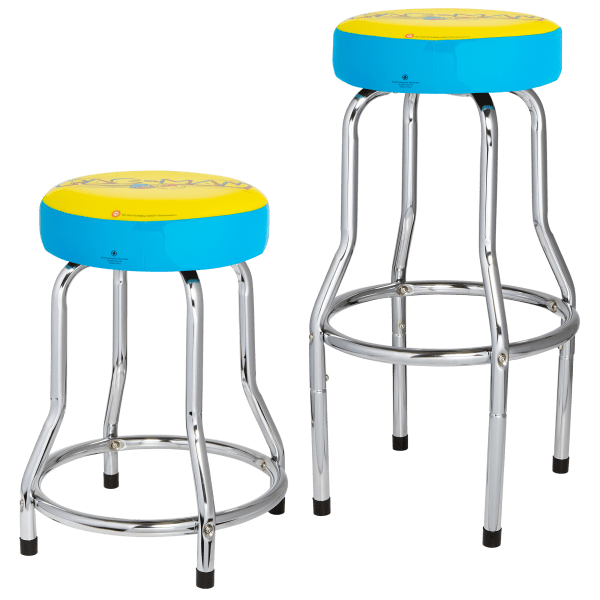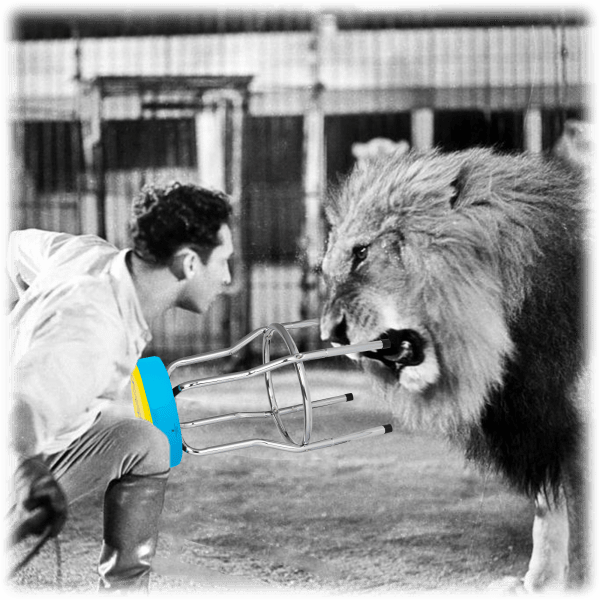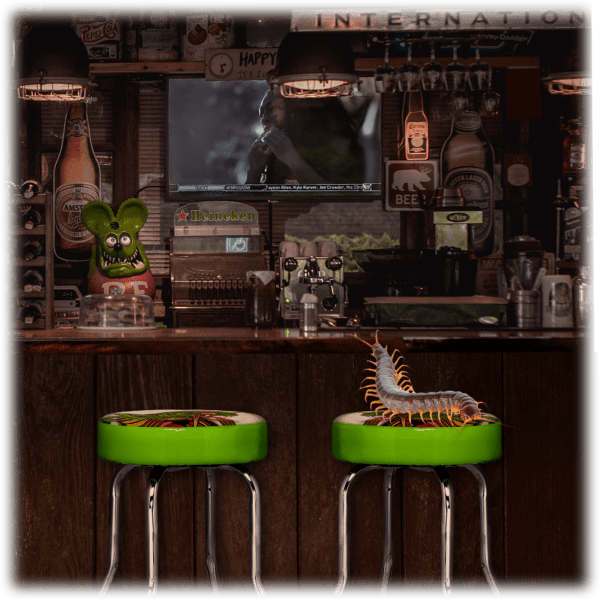 2-Pack: Arcade1up Arcade Stools (Pacman or Centipede)
Get a couple cool arcade stools
You can choose from Pacman or Centipede
The centipede set comes with a scoreboard
Adjustable to 21.5" or 29.5"
Arcade1Up is a leading brand of arcade stuff
Are these available in Georgia Red: No, they're decorated like old arcade games, like, seriously, have you even been reading any of this
see more product specs
(Probably) Your Last Chance
Look, this is probably your last chance to get these stools from us. So, if you've seen them the past few times and thought, maybe I want those, but you didn't pull the trigger, this is (likely) your final chance!
On the other hand, if you've never seen these before, here's what you need to know: they look rad; they're adjustable to 21.5" or 29.5"; and they're made by Arcade1Up. Now, if you're not an arcade nerd, that last bit might not mean much to you. But trust us, they're one of the more legit arcade accessory companies out there. Just check out their subreddit, teaming with brand devotees.
As for what you could do with them… well, whatever you want! You could use them with an arcade machine. Or you could put them at your breakfast counter so you can sit on a piece of gaming history as you enjoy a quick meal. They're especially perfect if what you're eating is arcade-themed. Something like:
Pac Manicotti
Galagazpacho
BBQ*bert
Robo-flan: 2084
Foie-gras-gger
Burger Thyme
Paperboy(ster)
Donkeylime Kong
NBA Toast-and-Jam
Bilpong
And they're great for in your main house. Or, they'd go well in your spare apartment. You know, your Centipied-à-terre.
Yes, these are really funny jokes! But these stools? They're seriously good. So get a couple. You might not have another chance.