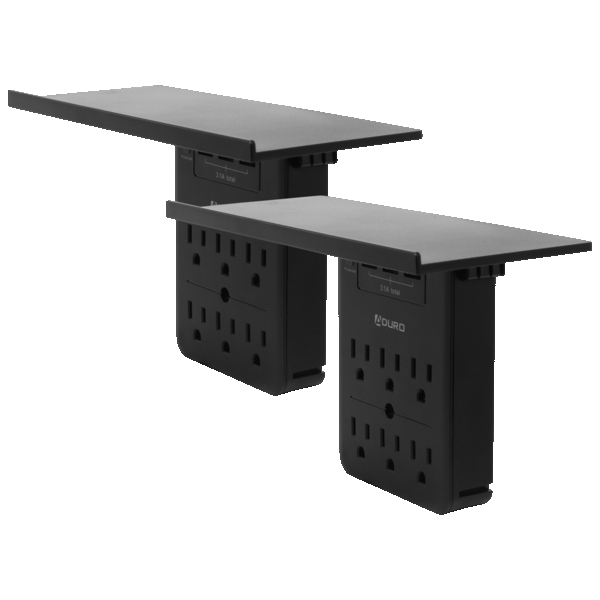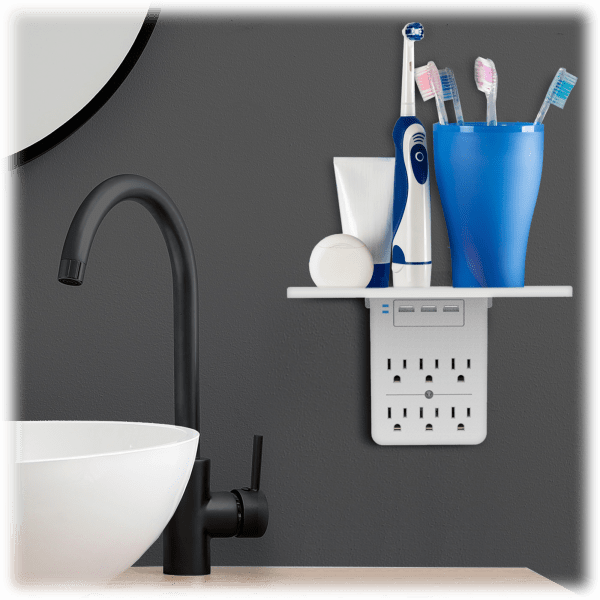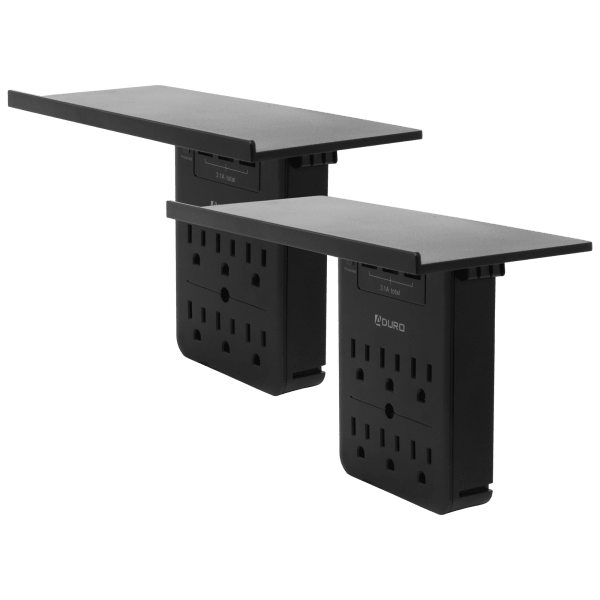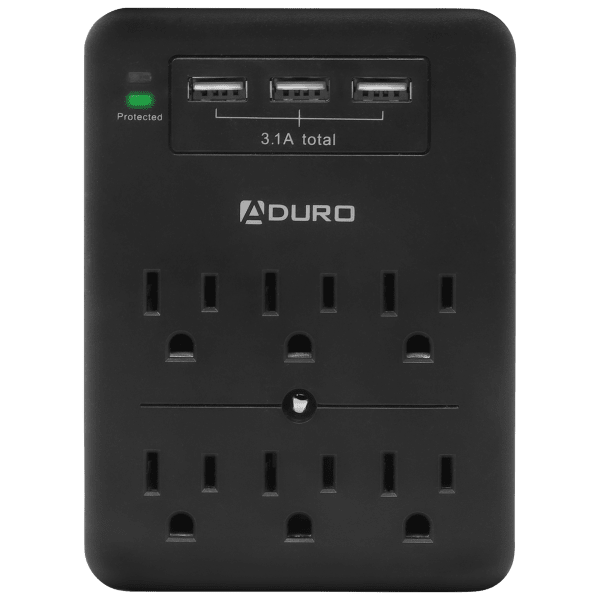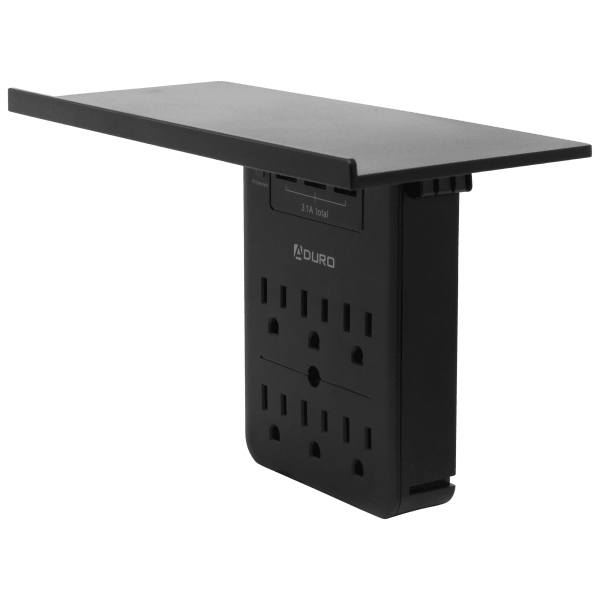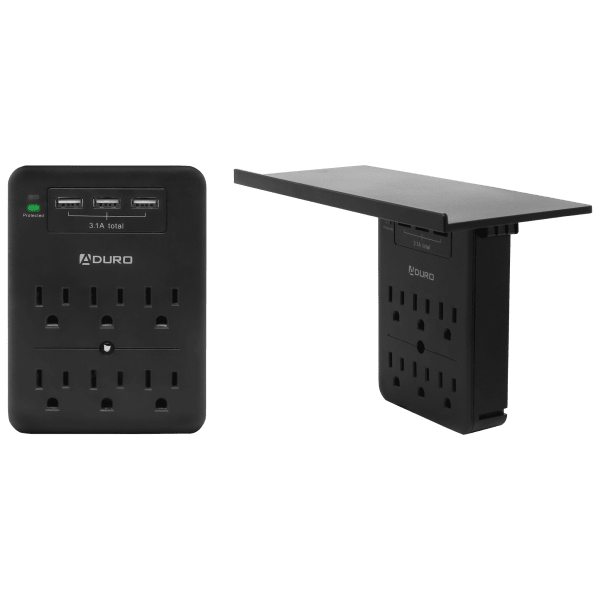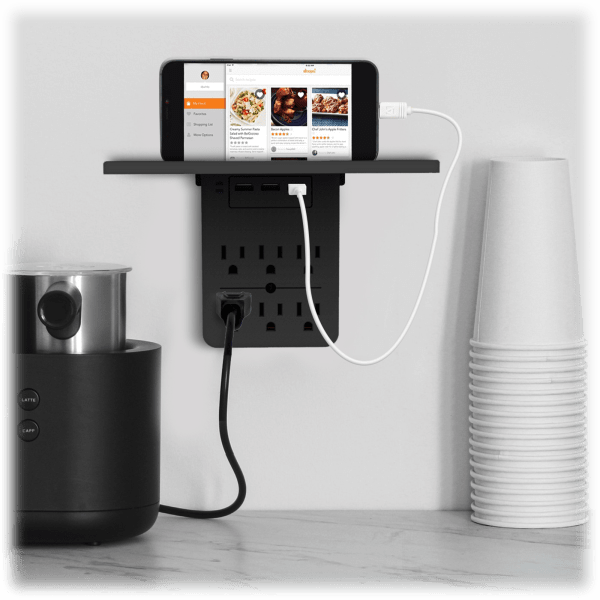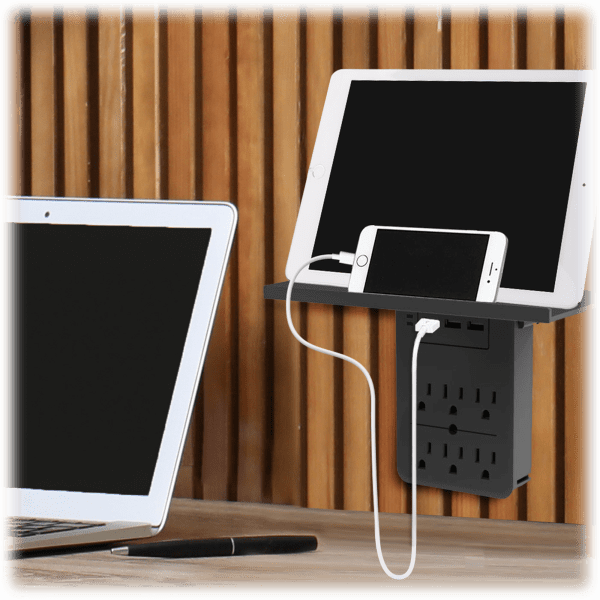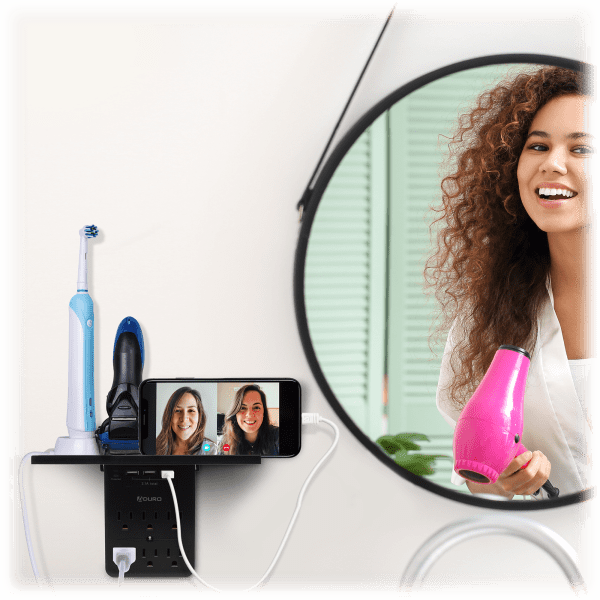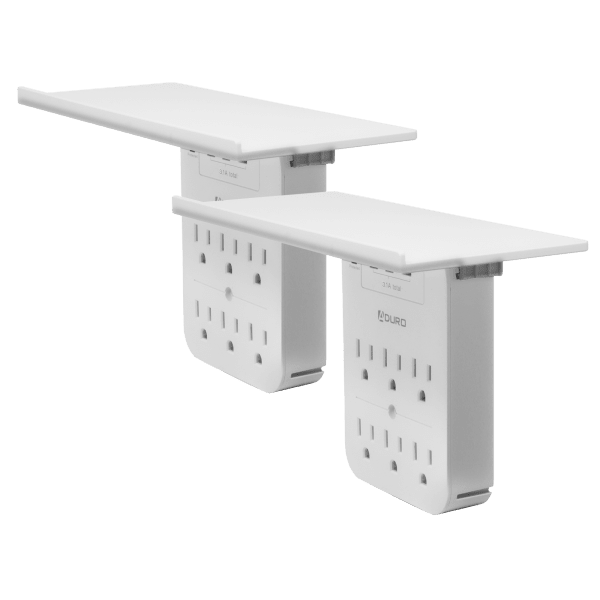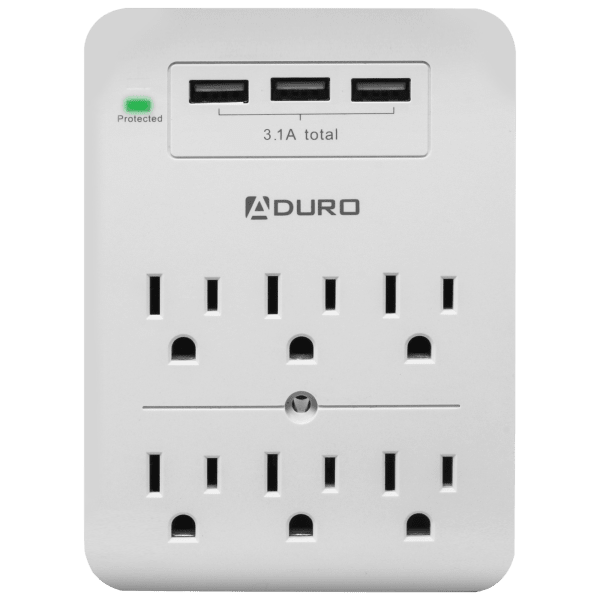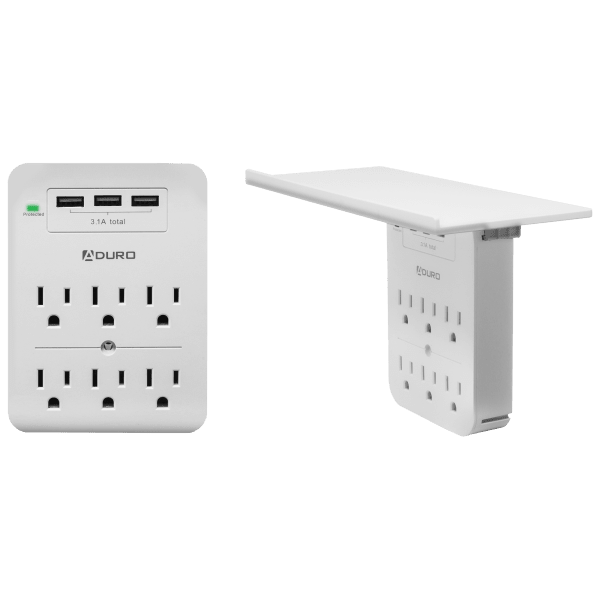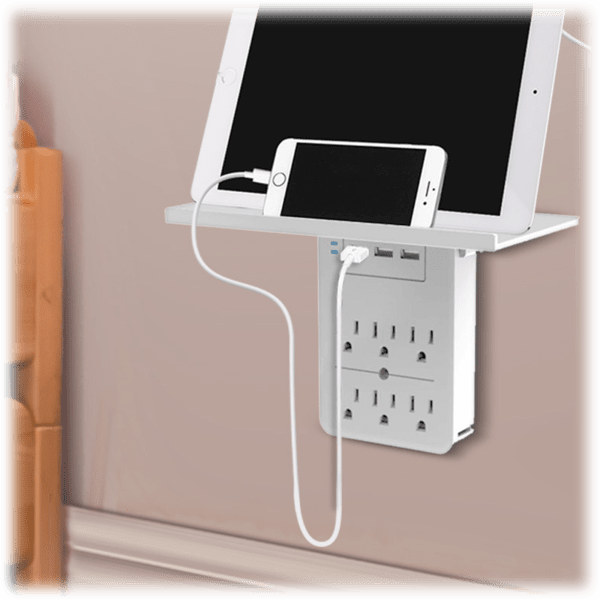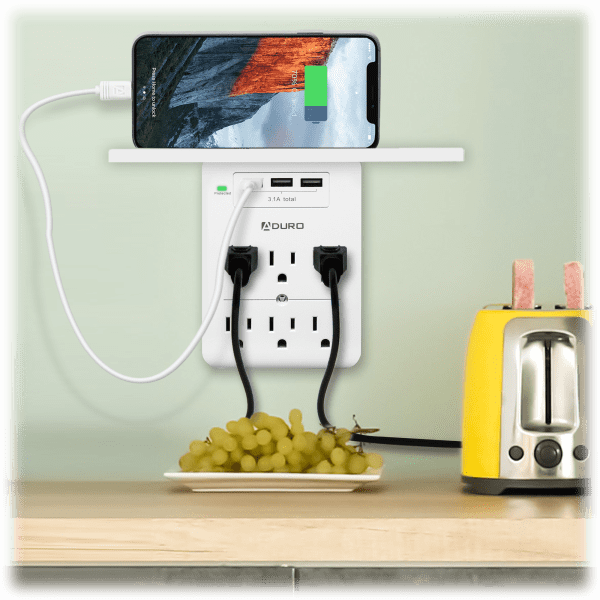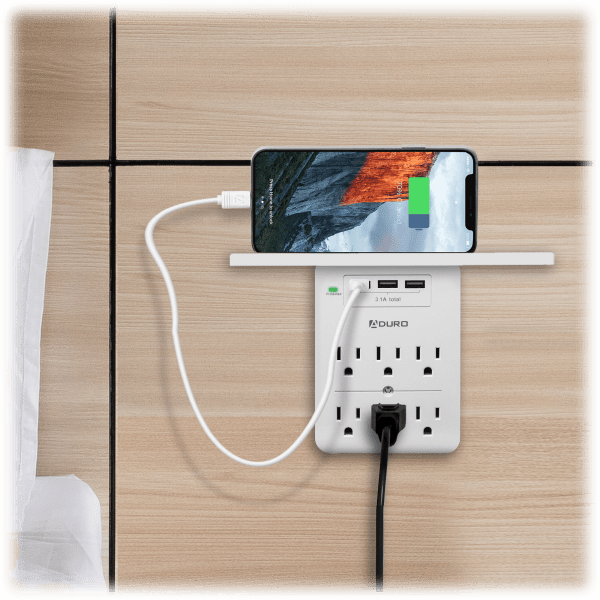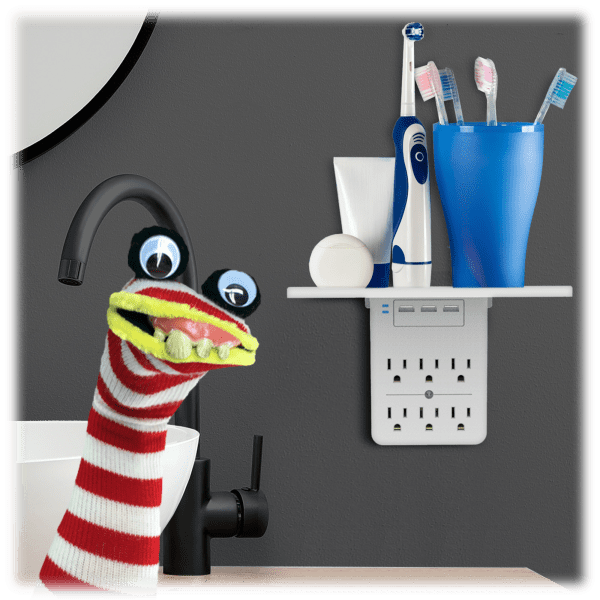 2-Pack: Aduro Surge Shelf Multi-Charging Station with 6 Outlets & 3 USB Ports
Each one of these things has 6 outlets, 3 USB ports, surge protection, and a little ledge to put your phone on
That means you get a total of 12 outlets, 6 USB ports, and two little ledges to put your phone on
Surge protection doesn't increase just because there are two (although you can protect double the stuff)
Model: 5UR63-184K4
see more product specs
Outlets: An FAQ
These don't seem very complicated, do they? Plug one in and you get a bunch of outlets, USB charging ports, some surge protection, and a little built-in ledge thing so you don't have to just leave your phone on the floor. And yet, we don't want to assume everyone just "gets it" with a product like this, because that might alienate those who have questions.
That's why we've decided to devote this space today to a little FAQ. Here are some common questions relating to these Aduro Surge Shelf Multi-Charging Stations:
How many irons could I plug into both of these Surge Shelves?
That's simple. Each one has six outlets, so you could plug in twelve irons.
Now, let's say I just so happen to know a guy who just so happens to be able to convert irons to USB power. How many additional irons could I plug in then?
Well, these have three USB ports each. So, you'd be able to plug in six additional irons.
Let me get this straight: you're telling me I could have a total of eighteen irons going at once with these?
Uh, sure? Or, if you weren't running an ironing business, you could plug in other stuff!
Whoa, whoa, whoa! Who said anything about me running an unauthorized ironing business out of my apartment in Columbus, Ohio?
What? The ironing business comment was just a joke. And we were not the ones to say anything about it being unauthorized or operated out of your apartment in Columbus.
Oh, now you're telling everyone where I live? You want the feds in here? Is that what this is? A bust?
But wait, you said–
You know what? Forget it. Tina! Tony! Carl! Chico! Yolanda! Patrice! Mark! Timmy! Big Jimbo! Little Harry! Tam-Tam! Uri! Other Tina! Belinda! Gary! Tom-Tom! Chucky! Unplug your irons and bleach your stations! We've been made!
Huh, interesting.
Anyway, we hope this FAQ helps you make a better-informed purchasing decision.