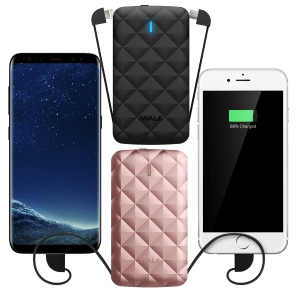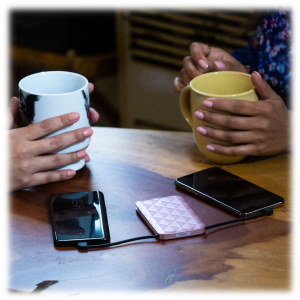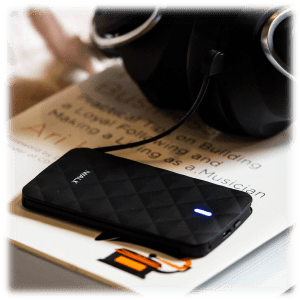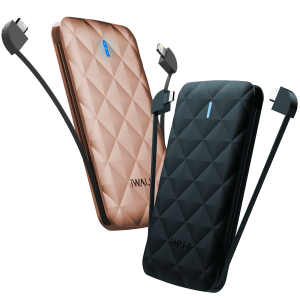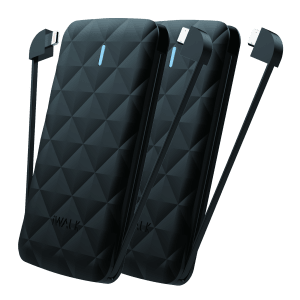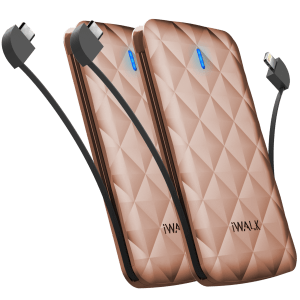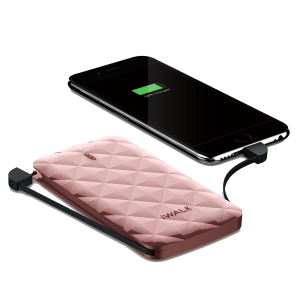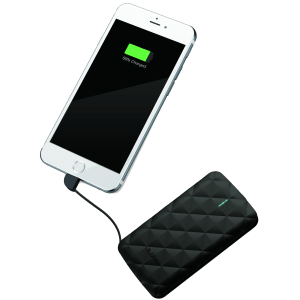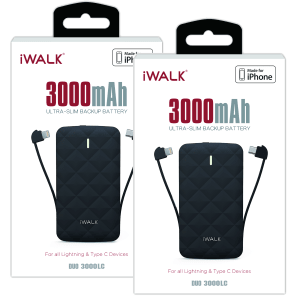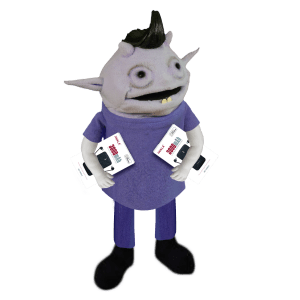 2-for-Tuesday: 3000mAh Power Banks with Lightning & USB-C Cables
Considering the mAh's strength in comparison to the dollar's, 6,000 mAh for $18 is a must-buy smart investment.
(We literally have no idea what we're saying.)
The cords are coming from inside the power bank! One USB-C and One MFi certified lightning.
Available in Rose Gold, Black, or one of each.
Model: UBO3000LC. Pretty cool that they moved on to making power banks after releasing that song, "Red Red Wine."
see more product specs
Who's In Charge Here?
Troy Meh was tidying up behind the counter of his modest shop when the bell above the door rang. "Sorry, we're–" but the word caught in his throat.
"Closed?" said the man walking in, his face contorted in terrible smile. He stood over six feet tall and wore a dark gray suit. "Nah, Meh. I don't think so. Not right now, when I'm here, willing to give you an opportunity you can't refuse." The man reached into his blazer and pulled out 2 iWalk power banks and tossed them down on the counter.
Troy pushed them back. "What are you doing with that shit here? I run a clean operation."
"Oh yeah? Is that what you're telling people? That you're some wholesome little business boy?" The man laughed. "I never known a man to move more power banks than you, Meh. What happened? Just a few months ago, you're saying it's 'the year of the charge' and now you can't even return my calls? So I have to come all the way down here just to find you?"
"You didn't have to come here at all," Troy said. "I'm out of the game, and you know it."
"No, Meh," the man said. "I don't know it. If anything, I know the opposite. Because as far as I'm concerned, no one is out of the game until I say so."
Troy bit his lip. If he was being honest, he knew this day was coming.
"You haven't even heard what they are," the man said after a moment. "We got 3,000mAh. Built in cords USB-C and lighting. Tangle-free. Available in a number of eye-catching colors. And a 2-pack to boot. C'mon, Meh. You know you want in on this."
Troy took a deep breath. "Fine," he said. "But this is the last time. After this, I'm out for good."
The man only laughed, buttoned up his suit jacket, and turned to leave.
"Meh," he said over his shoulder, "nobody's out of the power bank game until I say they're out."
And with that, the bell rang again and he was gone.