The Merry Month of Meh-Mas-Weekend Edition (days 7,8)
3
So the children are better and the Meh tank has progressed. This Saturday I received a nice shipment of Copepods and Phytoplankton along with three Tuxedo Urchins from a great company called Algaebarn. I also started mixing a new batch of sea water. Pretty fun, my wife really likes my set up for my RoDi water system. It is a pretty Meh-tacular set up.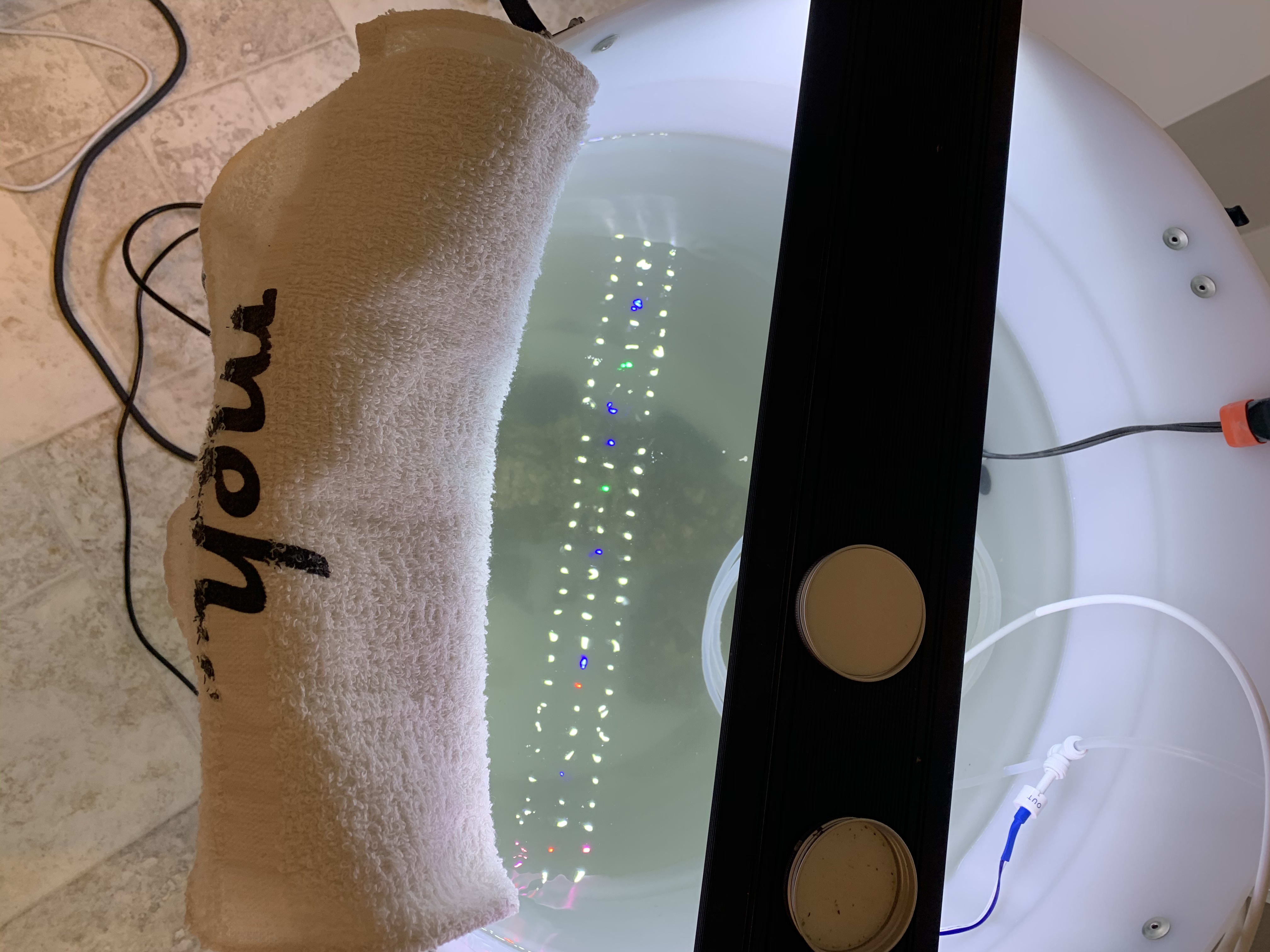 Basically my RoDi system runs off my shower, drains pod water into a 55 gallon drum and bad runoff water down the drain.
So while I made saltwater I worked on Elf on the shelf ideas, yesterday we had an elf Christmas tree farm that was cute and an elf fishing for goldfish which the kids enjoyed. But today the elf is just hiding. Also during my saltwater prep my kids decided to watch some Netflix Christmas movies and today was my first experience with something called the "Christmas Prince" and the two other movies in that series. Now the castle is pretty cool, a real castle in Romania, but the movie and plot, what the hell its somehow worse than Hallmark. What are your thoughts on these movies? I did see a pretty cute movie on Netflix called Klaus this weekend which was a fun Christmas movie about a postman.
Anyway it's 17 days till Christmas the shopping is done and I am planning our drive on the 23rd from the east coast to the Midwest to see family. Should be a fun experience for everyone involved especially if I can somehow be in a mild amount of pain for a 9 hour drive and whine continually about it.
/giphy vasectomy t-minus 9 days

Anyway tomorrow is Monday, the last day of class so tomorrow's topic will be history related. Let's talk about the concept of Gemeinschaft and Gesellschaft (nothing to do with Tom Brady but a great joke). Till tomorrow or about 1:18 minutes.