Thanksgoating - Day 75. My mom kept that?
16
Had a nice lunch with family today. Mom is 89 and dad is 91. Never know how it's going to go, but we love the visits.
Once I bring all the food in, my mom hands me a bag and says 'I found these in a drawer upstairs.' I was a 10 year old for the rest of the afternoon.

We have a fancy down comforter and the high thread count blah blah blah, but I'm rocking these pillowcases for ever!

Fun to feel like a kid again!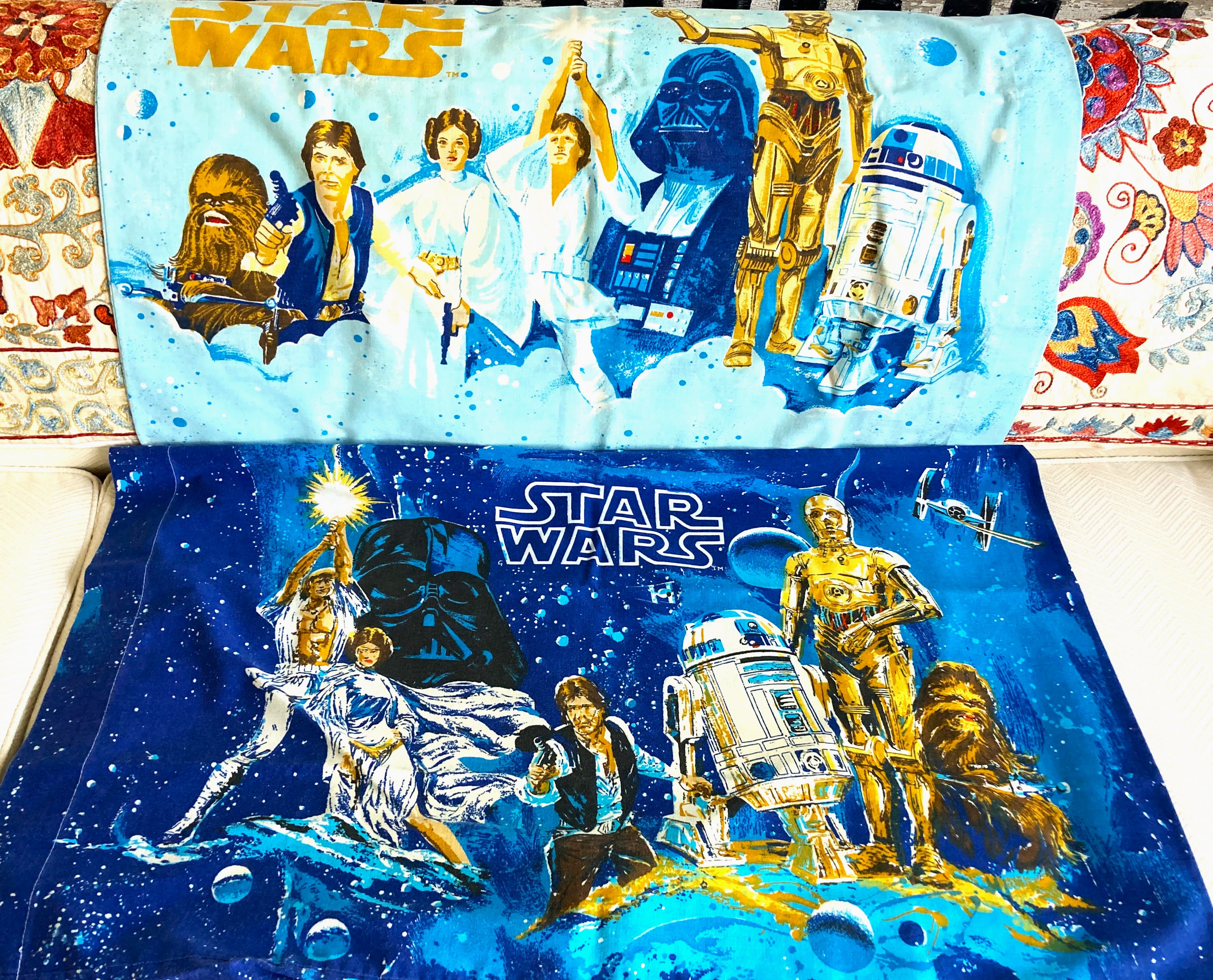 I used to have that darker set of Star Wars sheets way back in the day.

4

@yakkoTDI
So did we for our son. He and his sister even painted his room a dark blue and then hand painted tie-fighters, x-wings and the death star on the walls and ceiling with glow-in-the-dark paint. IT was pretty cool when you turned off the lights.

4

Is that a real pic? Those are in great shape. You could probably sell those for a pretty penny. I have some in the basement, I took out of my dads house a few years ago, not nearly as good condition as yours (or as old) I'll have to take pics of them tomorrow. Their with my cabbage patch sheets.

1