TALES OF THE DARK GOAT O' PENN'S WOODS, NIGHT TWELVE
6
MIDNIGHT!
(Work account access MOSTLY restored, but currently kind of spread across a couple machines.)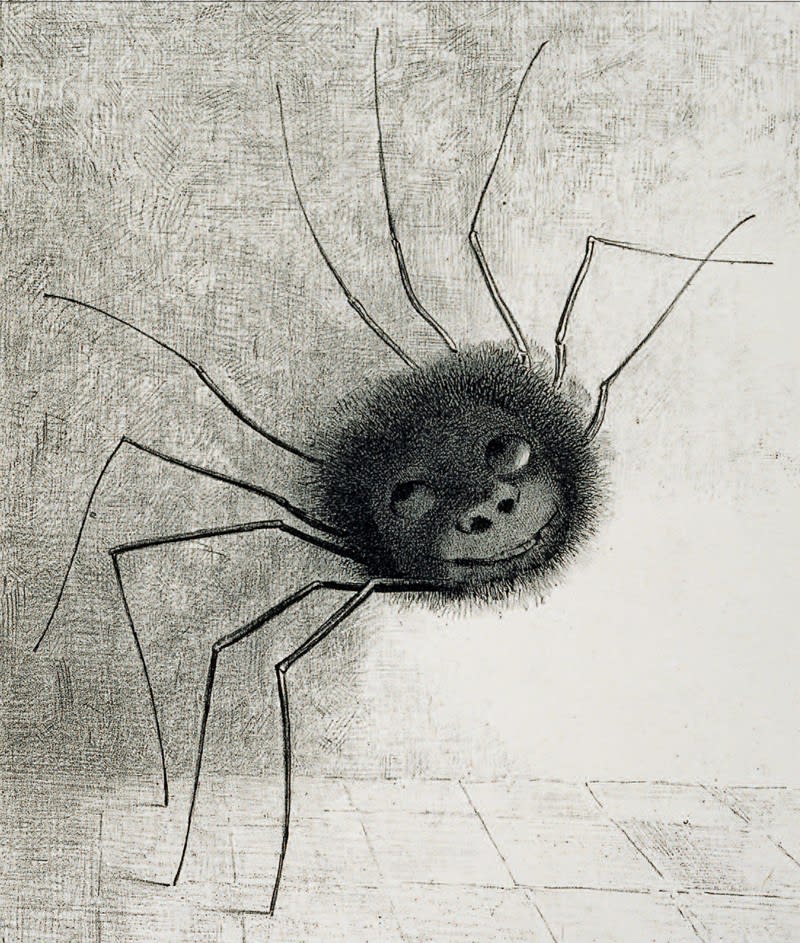 GUESS WHAT TIME IT IS? IT'S TARANTULA SEASON IN CALIFORNIA! Whoo-hoo! Who doesn't love spiders? Me for one.
H. G. Wells was best known for science fiction when I was a boy, but that was some time ago. George Orwell is said to have described him as "too sane to understand the modern world", but that could be said about a lot of people not in politics. Also according to Wikipedia Wells so influenced the real exploration of Mars that a rather large hole on that planet was named after him, but probably not by the Martians themselves. Apparently Wells' last book, Mind at the End of Its Tether (1945), suggested that it might not be a bad idea for humanity to be replaced by another species, but stopped short of actually saying cats. Roy Glashan's Library is where I got this. And who is this Roy Glashan, you ask? If you find out, let me know. Well, here ya go:
Herbert George Wells
THE VALLEY OF SPIDERS
http://gutenberg.net.au/ebooks06/0609221h.html#c58
---
Bertrand "Odilon" Redon
…Is our guest ghost artist tonight. Weird stuff - I like it.