KoolHandJoes Carnival of Creation and Craziness
35
A brief glimpse into my world and what I have been working on and what wild weirdness I plan to release into wild in the near future
So a full month has passed since the Joe-rathon… and I have been super busy… Not just busy messing with @Felton10 but busy with work and busy working on new things in my Workshop… Some things are close to completion… others I am just getting started on…. Some are waiting for inspiration to strike me.
So i just wanted to give a glimpse into my shenanigans and goings on.
A quick peek at my Workshop and you see things in various stages of completion and my Thanos mask… (I will do a full tour of it once I get some spring cleaning done)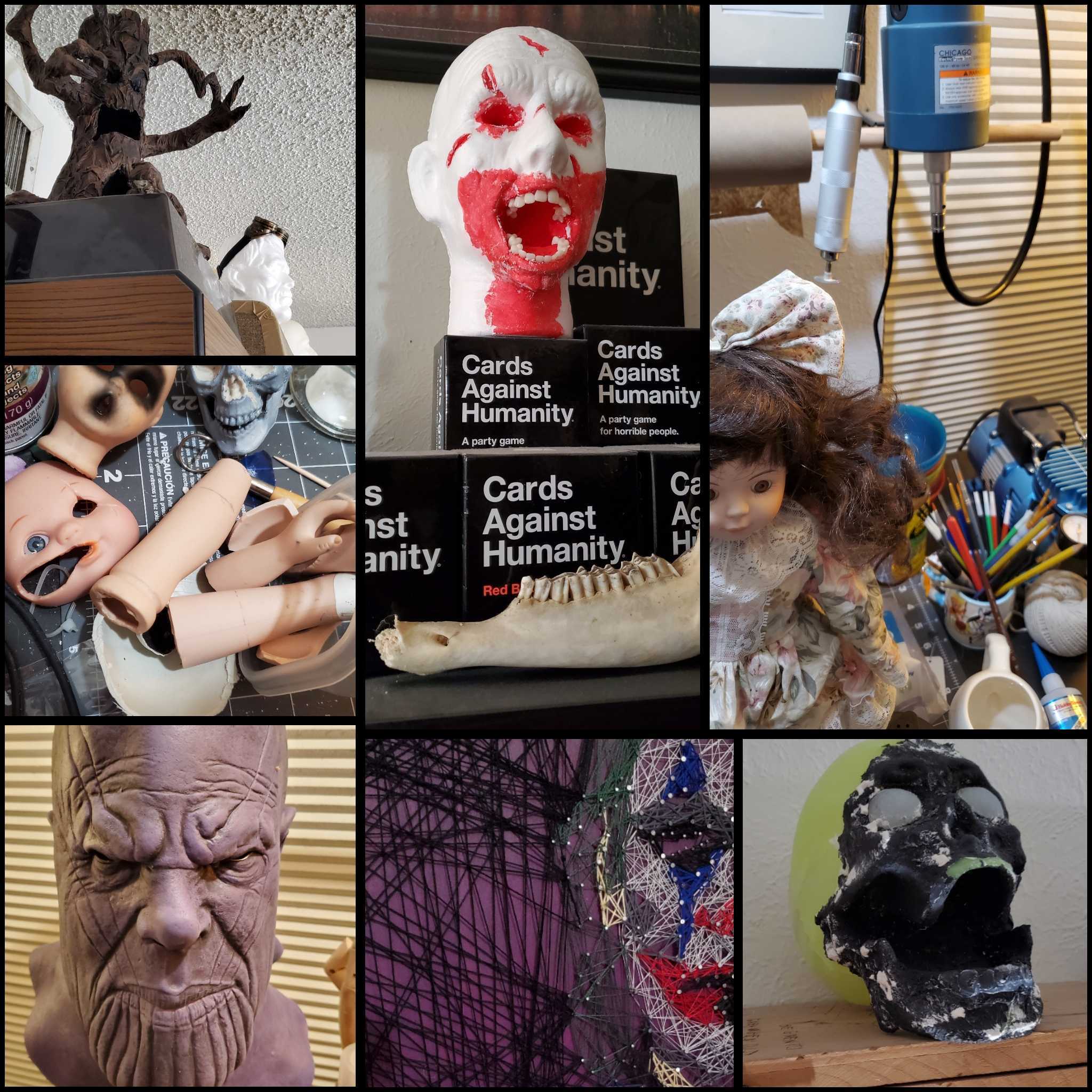 I have these guys waiting on final touches and getting me ready for my Shop to reopen…
A Plush Wendigo, ASHley the Arsonist, my new take on the Zombie Enlightenment Lamp AKA Kirk (just gotta wire up the lamp and attach the base, next up is Krakkina the Ballerina (I am not happy with the paint job so I am going to redo it) and last on the list Scare Bear 2.0…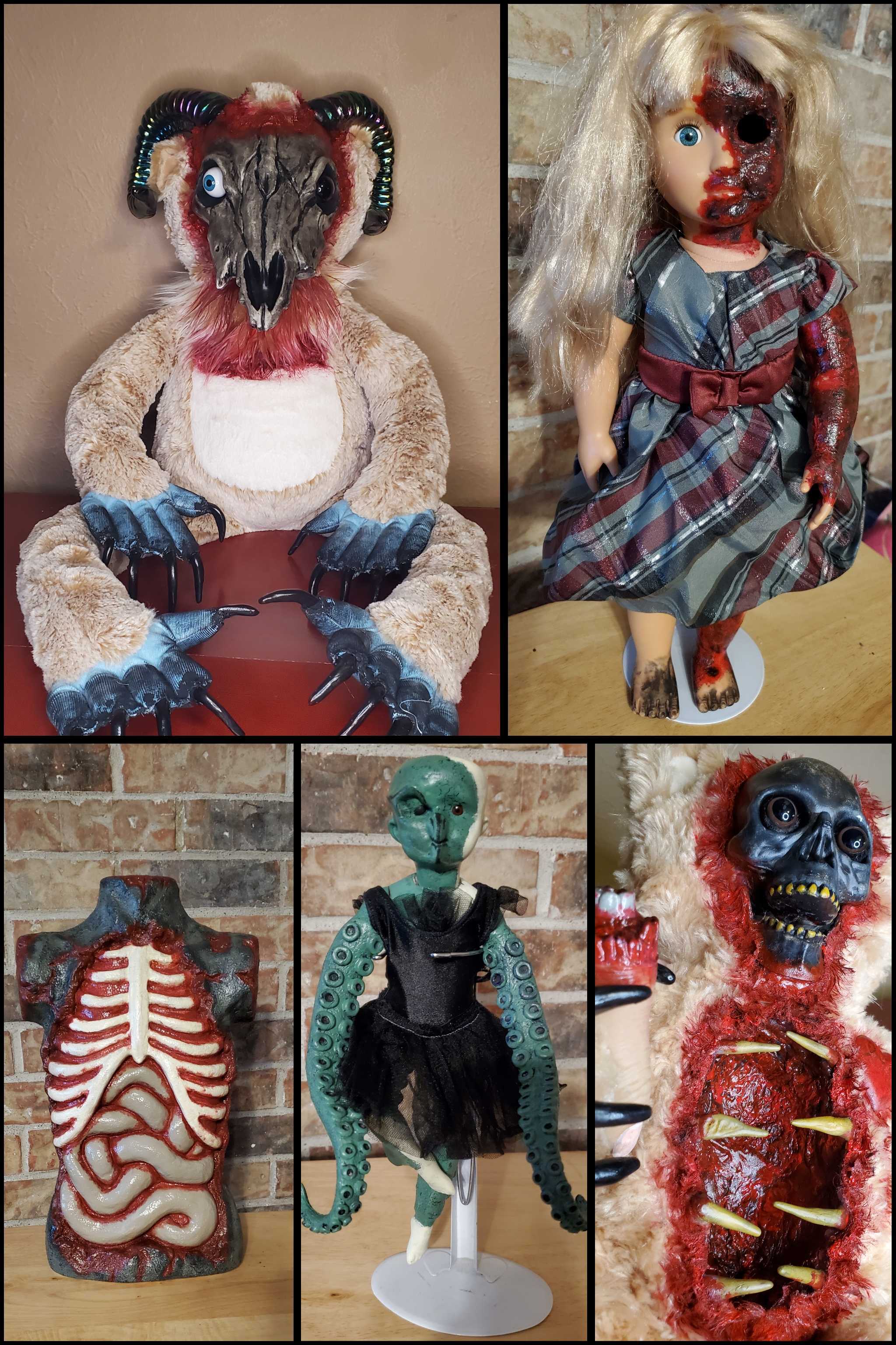 Some people have Skeletons in their closet… I have them all over the house… Here is my collection of skulls, bones and Skellies all waiting patiently to be used.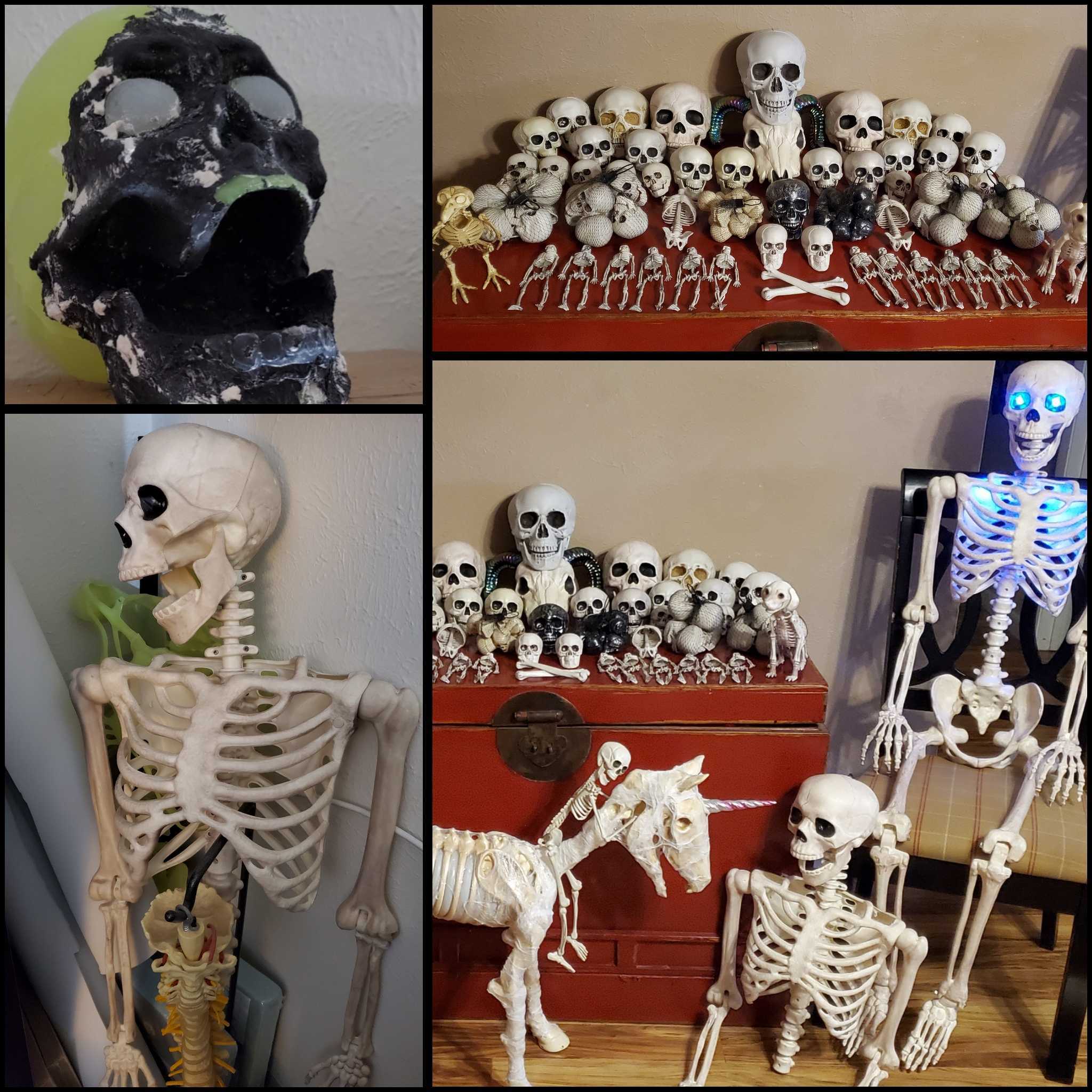 Next up is Mannequins… I mainly have Styrofoam heads… Although not pictured I probably have 15 to 20 lying around… But I just scored some life size Mannequins that I have some wicked plans for… One for my annual Halloween Display at the office… the other… might just find its way into an IRK once complete… depends on how it looks when it's done… The 2 Foam heads in the picture are the only specialty ones I have… and I haven't quite decided what I am doing with them.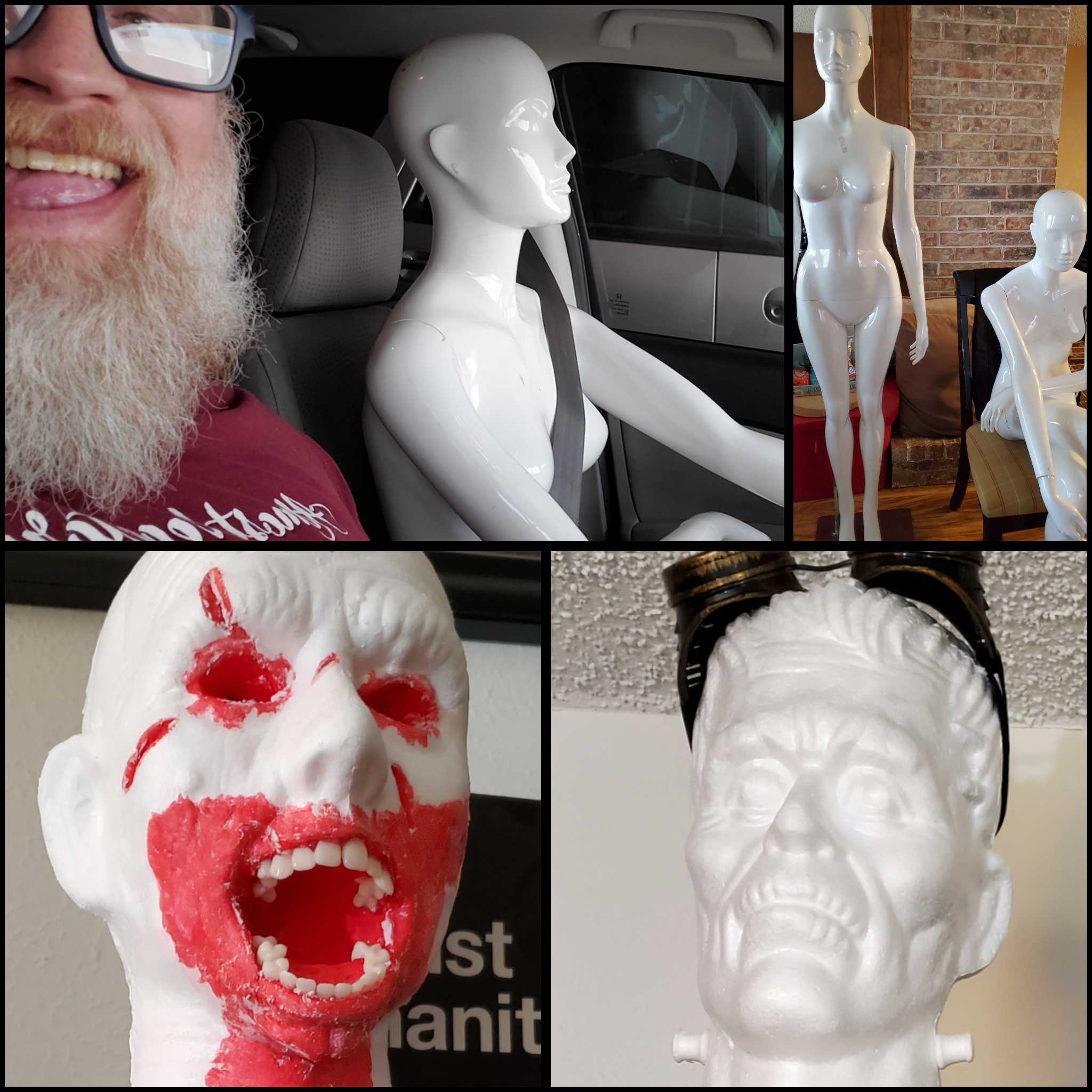 Now, I really enjoyed working on big Scare Bear during the Joe-rathon so much so that I picked up a few more plushes to Monsterfy… the dog on the bottom i think will get worked over this weekend.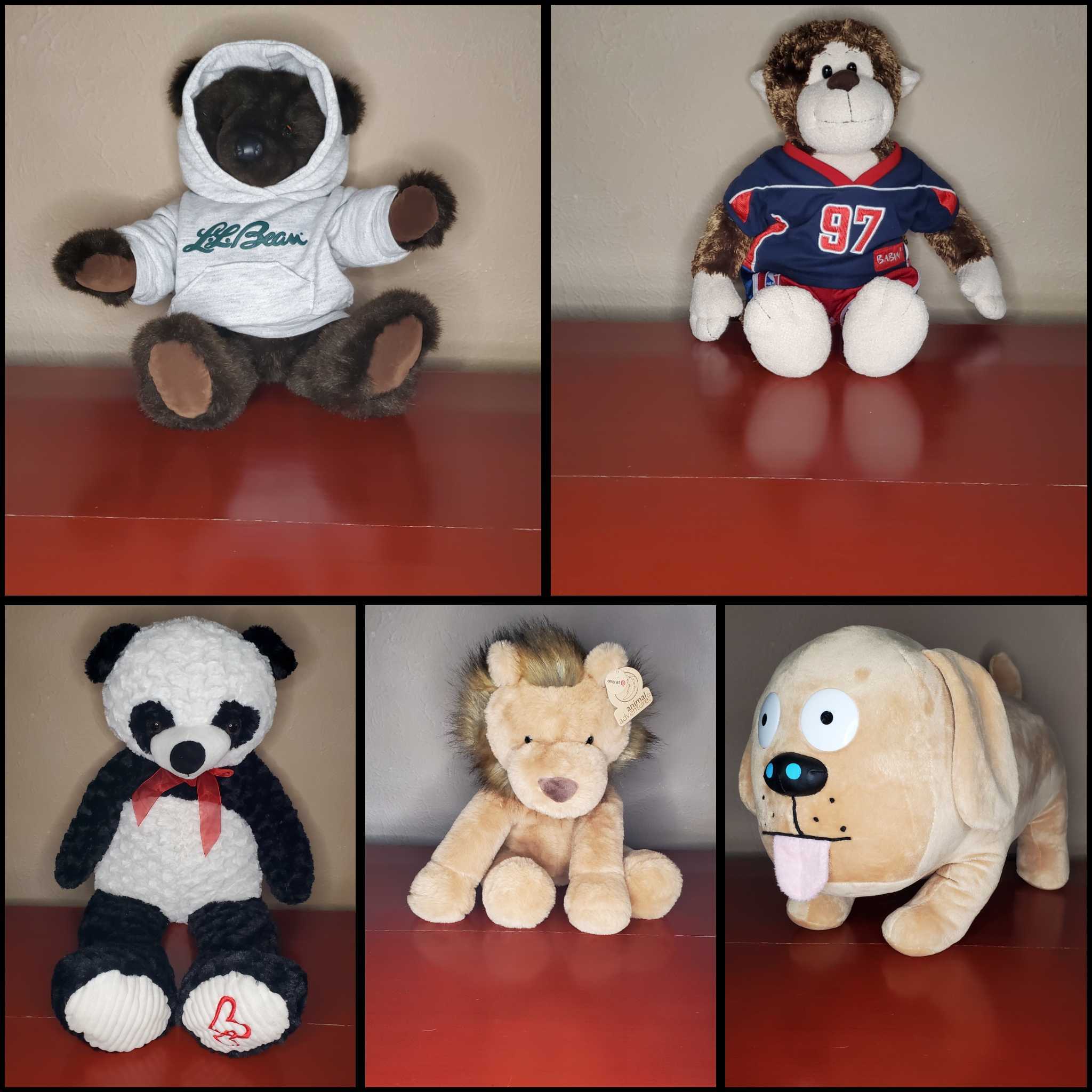 Finally… THE DOLLS… I only had about 1/3rd of the dolls I have accumulated pictured… I still need to go through 2 large bins full of them in the garage… But my goal is to get all of these done by the end of summer… some for the ole shop… but don't be surprised if few of them start turning up in various IRKs along the way as well… though some might be hard to recognize once I am done with them.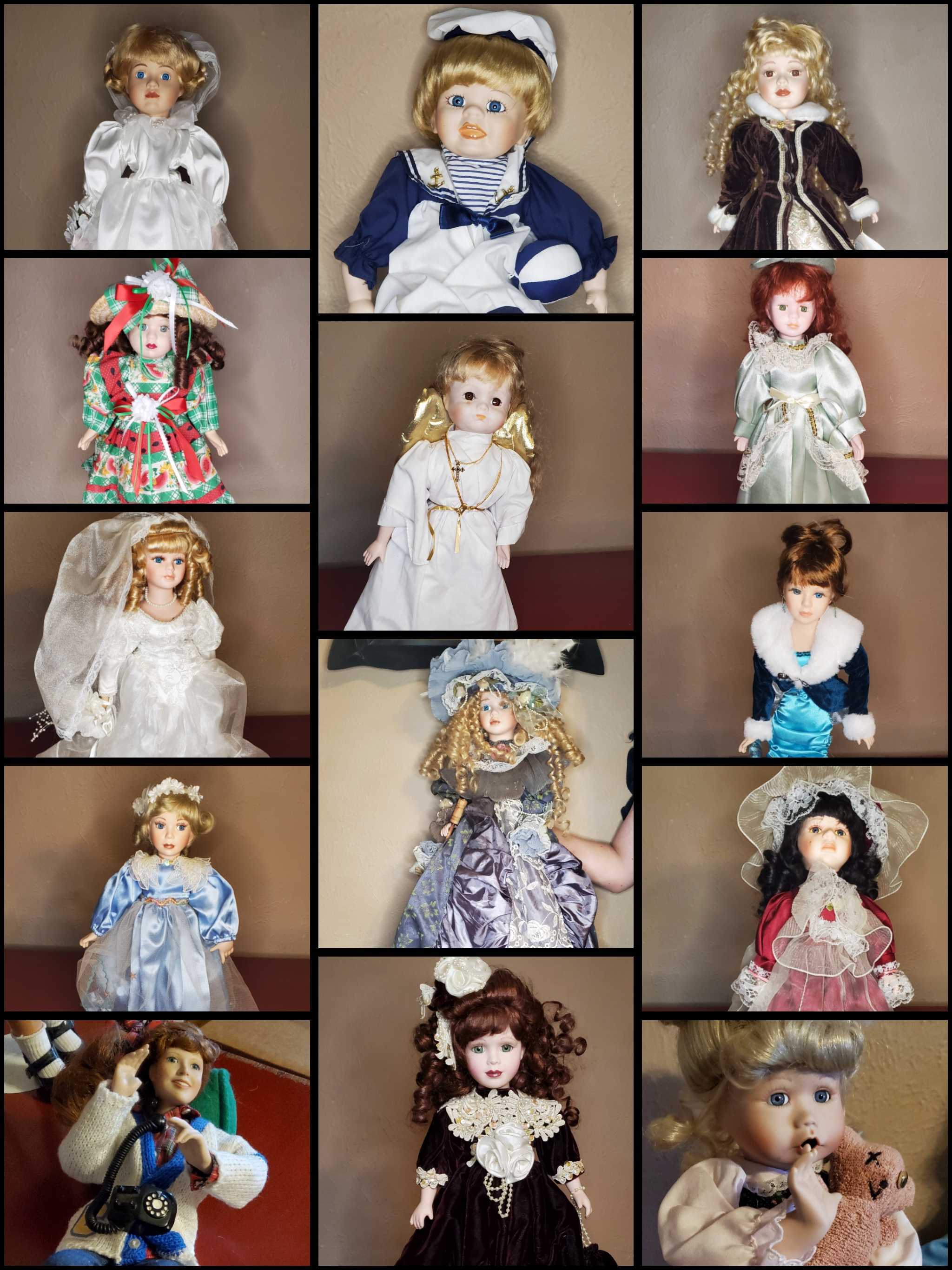 Now you see what I have to work with… I am always looking for inspirations and ideas… So tell me what kind of Monsterifications would y'all like to see me attempt (I typically stay away from any Licensed Characters so I don't get myself in trouble)?.. What do y'all think I should do for my next Monsterfy This post?.. Is there any other type of item that is not pictured you would like to see me Monsterfy or make creepy (like… I really want to find an old Dollhouse and redo it)? I am completely open to ideas as long as it can be done on a thrift store budget.