Hail to the Stanley Cup Champion - St. Louis Blues!
13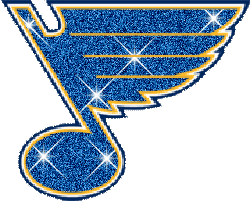 Per a bet that was made with uber St. Louis fan @tinamarie1974 I am creating this thread to SINCERELY congratulate the St. Louis Blues on their first ever Stanley Cup Championship!
@tinamarie1974 and other real St. Louis Blues fans have waited their entire lives for this and I am extremely happy for them - for reals!

(If you were just a Boston hater wanting another Boston team to lose - this thread isn't for you.)
It was an amazing series that went the full 7 games, but in the end it was the Blues who wanted it more. They deserve it!
I am very happy for you, and all the fans in St. Louis!!!