For the first time in my life, I'm speechless
57
Another package arrived at my house today. Here's a really awful picture of what was inside it. The lighting is bad and my hands were shaking.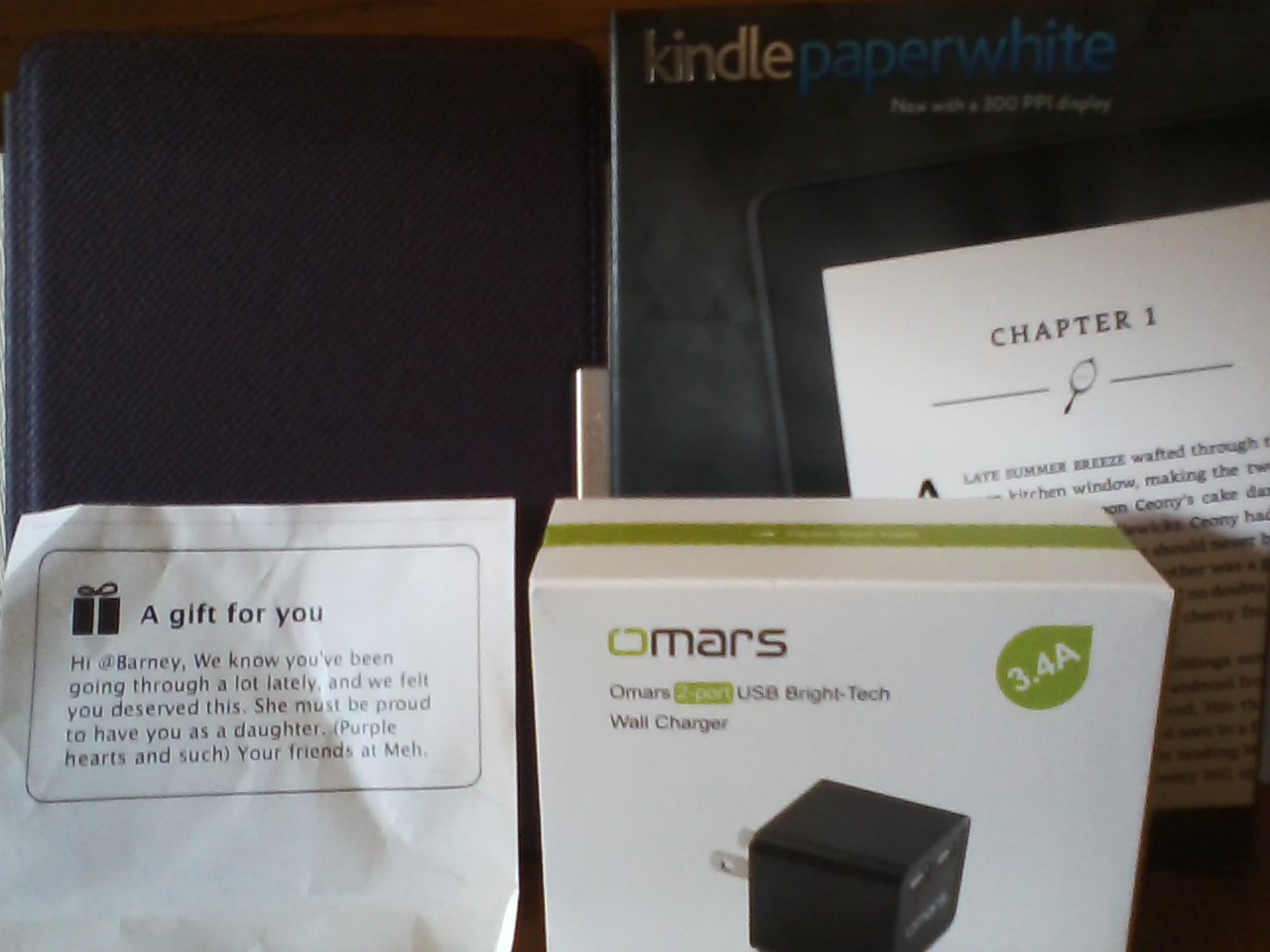 It had a Kindle Paperwhite, a charger and a glorious purple Paperwhite cover.
People of the Meh forum, we can't keep this up. I'm running out of Kleenex. Seriously. (Oh gee, I'm still crying as I write this.)
I know that @woodhouse was co-opted into forwarding this package to me and I thank you for doing this, but I would really like to know which of my Mehniac friends were involved in this caper. Thank you. I now have a Kindle smarter than me.

I want you to know that I will be using this every day and I'll be thinking of you and how lucky I am to have you as my friends.