Exciting new product at MorningSave!
11
I was glancing at the site to see if there was anything warranting acting one the expiring 15% off coupon vs the 10% I always get as a VMP, when out of the corner of my eye, I spotted this!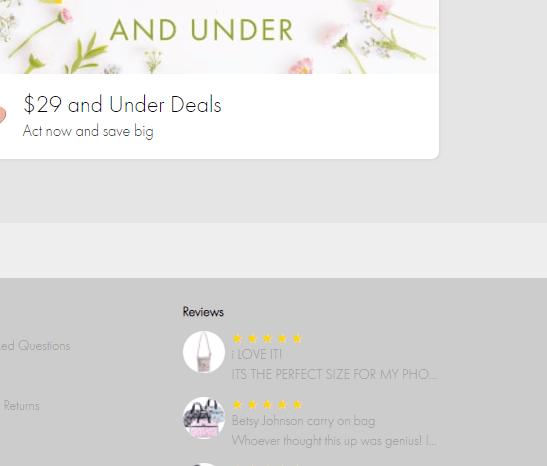 That review stating that this handbag was the perfect size for their pho really piqued my interest! Soup on the go to look snazzy while remaining nourished and hydrated. What's not to love?
Then I realized that it cut off the word "phone" and was mildly dejected. But sounds like a whole new line of products for Mercatalyst to market.
… Now THIS is a good idea. Who doesn't want a pho handbag?

14

@SpoopySkeleton I know, right? So I'm standing there at the Pho truck, lost in those silky noodles and complex broth, and all of a sudden, I realize my lunch break is almost over.

But. But. But, I'm not finished!
Pho bag to the rescue!
Now I can take my Pho2Go!

@mike808 You transported me there. I… I felt the pain of not being able to finish my pho… then the excitement of knowing I have my pho bag! What a rollercoaster.

I am sad that "Pho on the go" doesn't really rhyme.

9

@brainmist @carl669 So if someone asks why there's a line to the Vietnamese food truck, do you tell them "Pho Queue?"

@brainmist So we need a larger bag which can hold a couple servings. Then it can be marketed as Two Pho To Go!

Whether someone pronounces pho correctly as 'fuh' or incorrectly as 'foe', it works either way.

6