A Month of Lego – Creator Expert Modular Buildings – 10255 Assembly Square
13
One more day on the Creator Expert theme won't kill us. This is the one (series) that got away for me. I started with Trains and got into Star Wars but wish I had picked these up along the way. I have a couple, but nowhere near the complete lineup. These are beautiful buildings and would go great with a train set up. They are called Modular Buildings, because they all are the same scale and have a technic brick placed in the same location on every set so they can be connected (there is another reason, but more on that in a bit).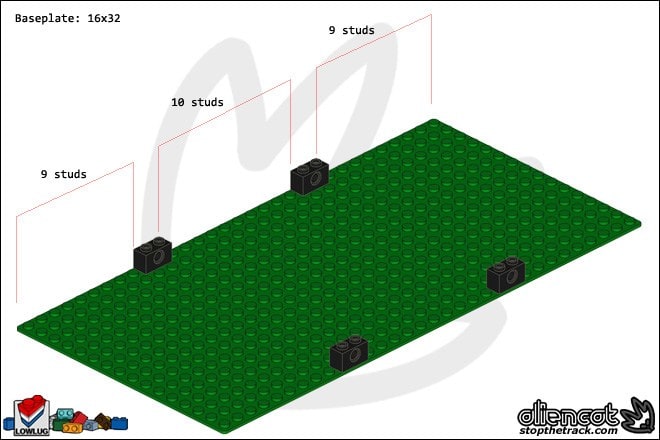 Assembly Square is the 10th anniversary set of the Modular Building sub-theme.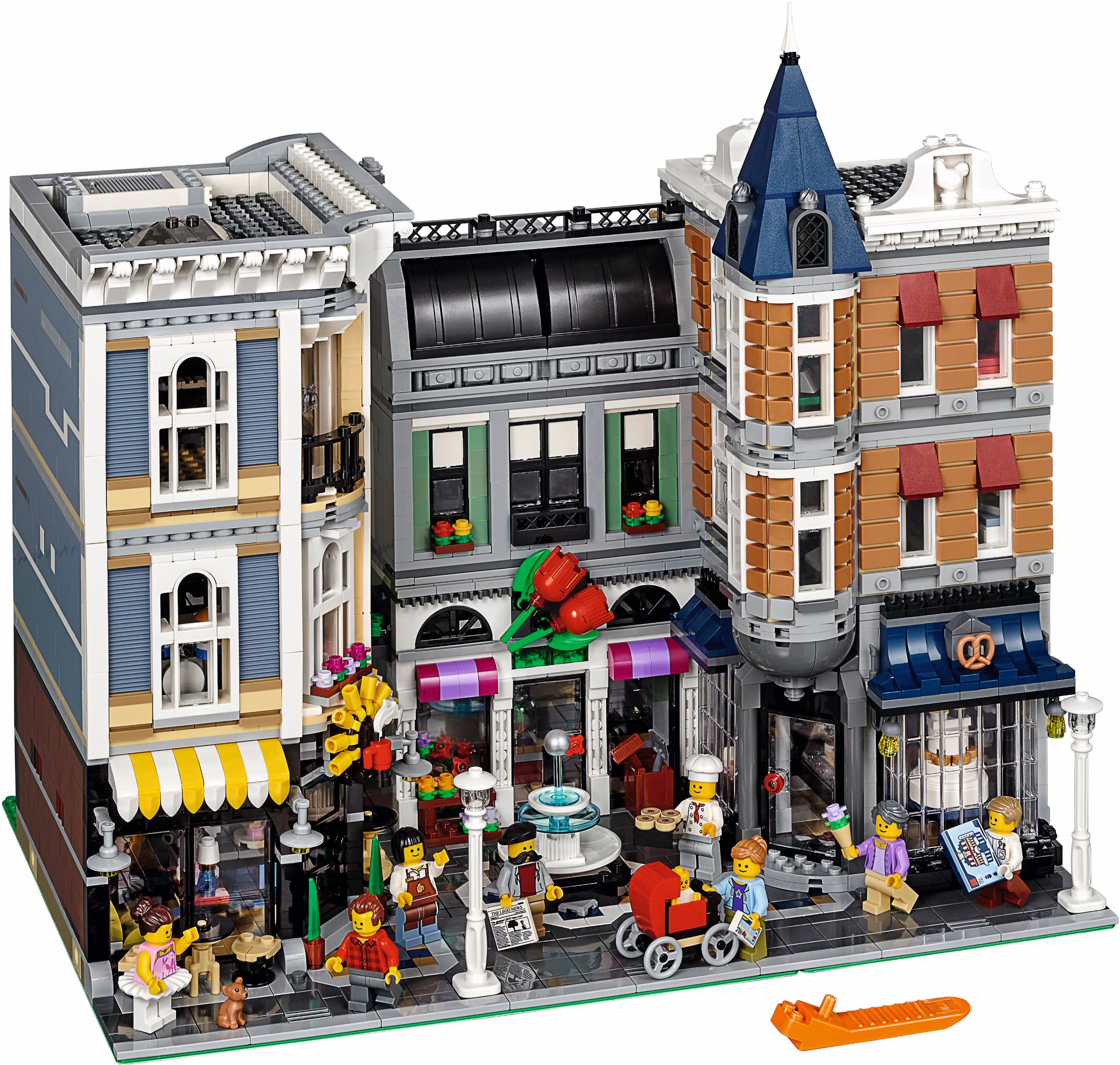 The series started in 2007 with the Market Street set. Market Street was actually released under the Factory theme, but it became the basis for the series and it seems that the LEGO team even considers it part as recognized by the 10th anniversary set (2007-2017). There are 15 sets in the series and they are typically between 2000 and 3000 pieces. The Market Street (1248 pieces) set and the Assembly Square (4002) being the only to deviate from this size range. The set has all the buildings you would need for a downtown setting – the Brick Bank, Green Grocer, Fire Brigade, Palace Cinema, Grand Emporium, Café Corner, Pet Shop, Corner Garage, Bookshop, Town Hall, Downtown Diner and Parisian Restaurant.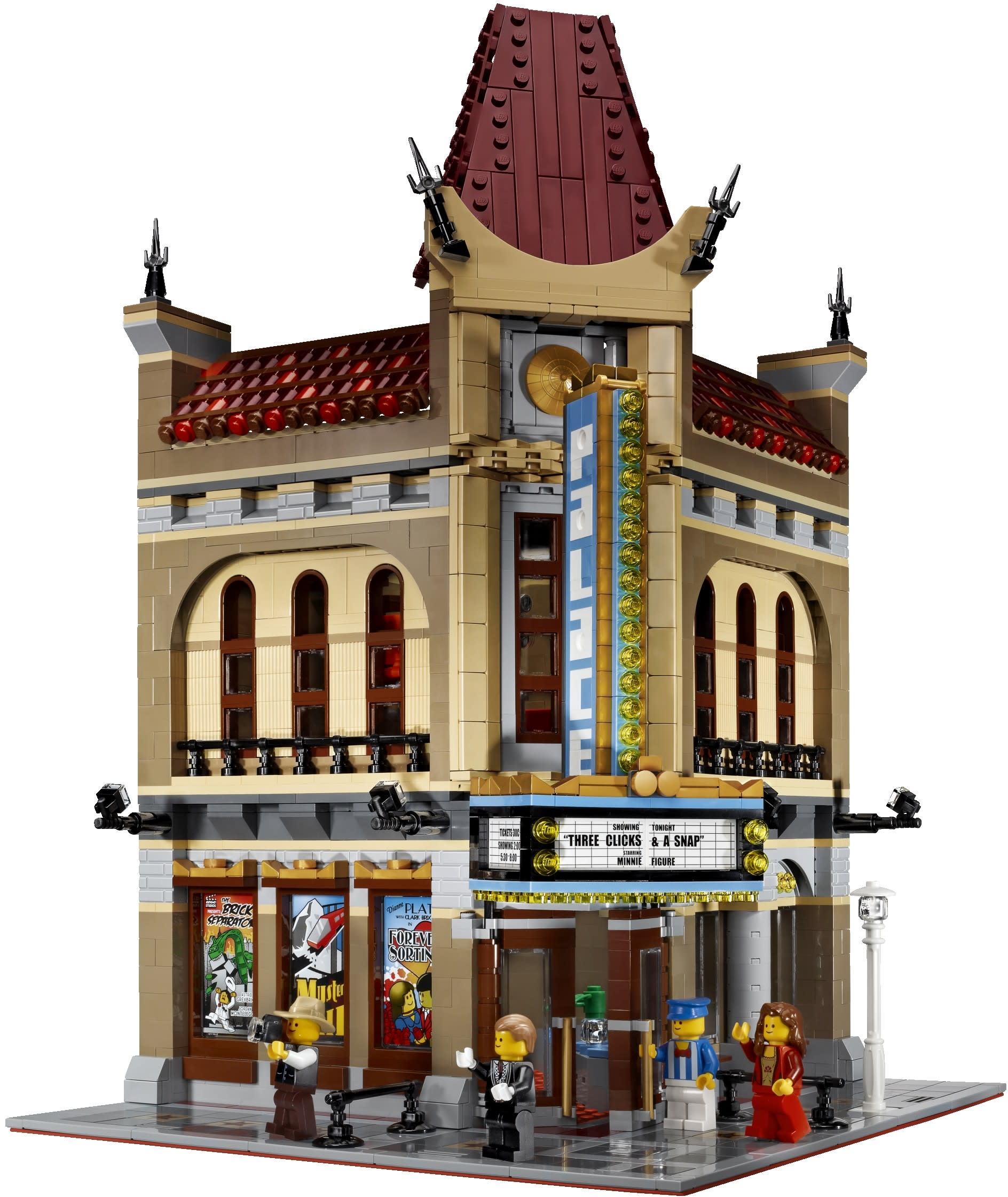 They even have some that sit at the corner and have connections at a 90 degree.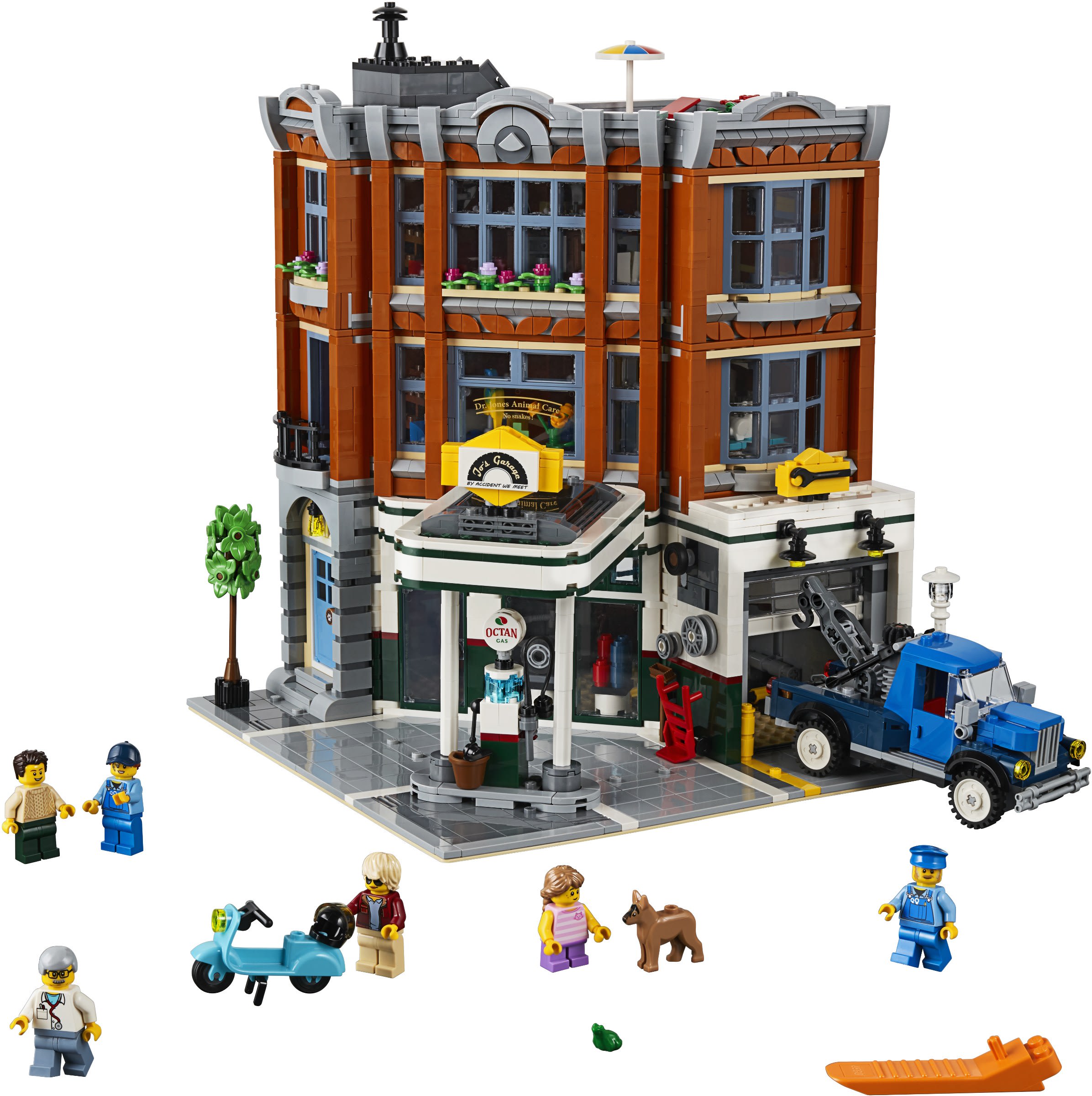 Assembly Square includes 9 minifigures, a parrot and a chihuahua. As with the other buildings in the set, they also build in modules that can be easily separated for playing (this is probably the real reason they are called modular).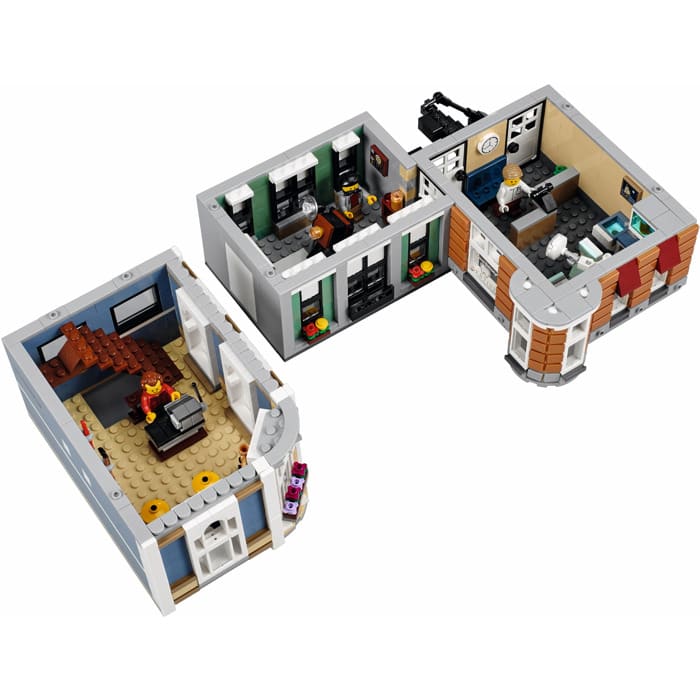 In this case, the first floor, second floor, and third floors all have between 2 and 3 modules for playing. They connect to each other with a mostly tiled interface with a few single studs to make removal easy, but also allow for them to be assembled quickly. The set breaks down into the following rooms: Café, Flower Shop, Bakery on the first floor; Music Studio, Photography Studio, Dentist Office on the second floor; Dance Studio and Apartment on the third floor. Really, a dentist office???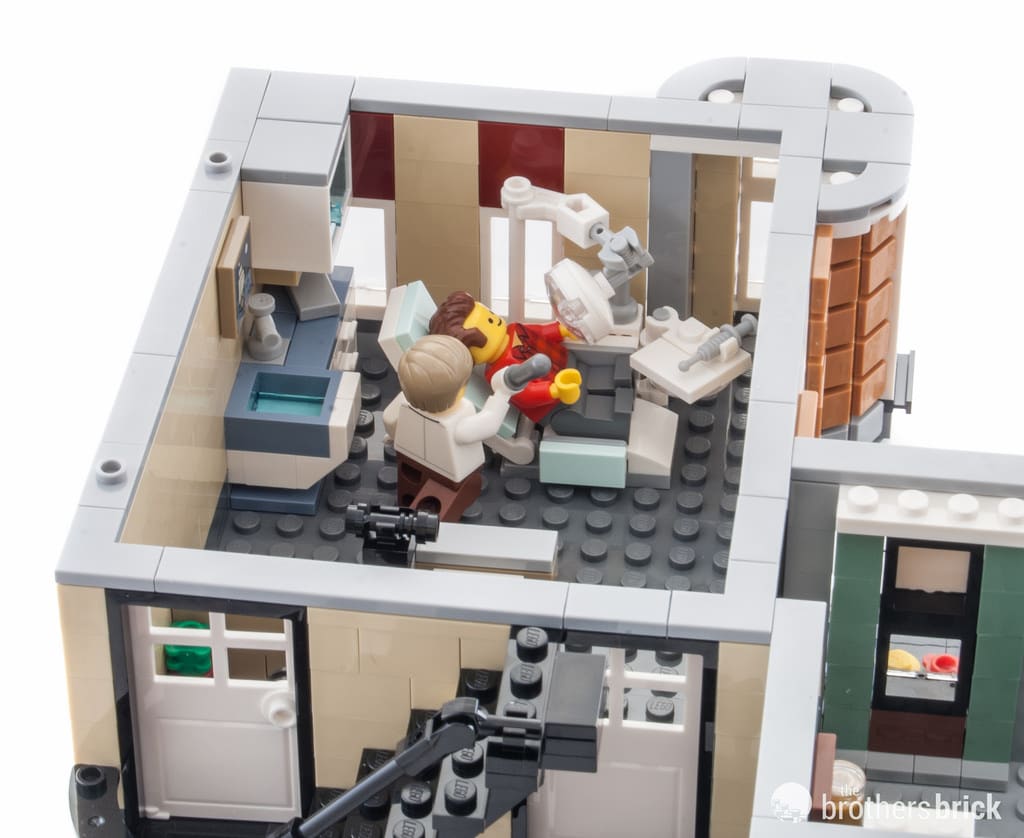 And if that wasn't enough, there is even a baby minifigure with a baby carriage (pram for those of you in the UK and AUS) and a touch I absolutely love, the mini-LEGO assembly square box.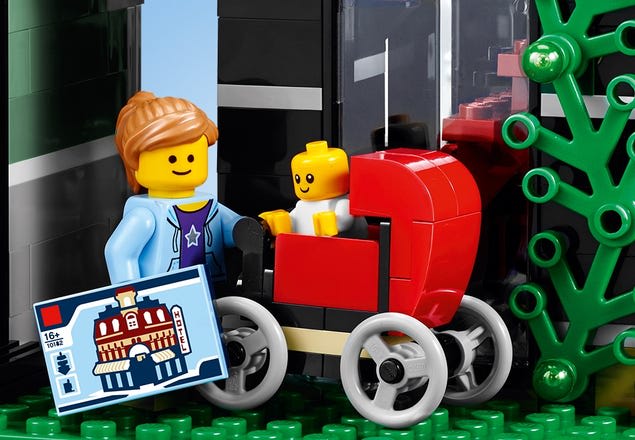 Anyway, here's Jamie again to give us a full run through of the Assembly Square. Take it away Jamie!
When I lived in Norway my dentist was on the second floor. I can remember walking down the wide staircase. For whatever reason, I can remember the intermediate landing very vividly.

Not sure if you thought it was weird that it was upstairs or just part of that building in general. Maybe it's just a European thing… But thinking back. I actually had a dentist in my current town that was upstairs.

1

@RiotDemon When I was growing up, my mother took me to a Dentist they had when they lived in San Francisco. (even though we moved to a suburban area they kept the old dentist in downtown). It was like on the 5th floor of an old building. I can't remember if we could take an elevator or took the stairs. The dentist was a bit senile I think. Once I went in for an appointment and he said "why are you here? – there's nothing wrong with you?" Also at one time he figured I was grown-up enough to not need novocaine. I guess he figured a brave young man should be able to tolerate the pain. Also I remember his drills were driven by a big motor in the base of the dentist stuff, and moving belts you could see spinning would send the power down all the arms to the drill at the end.

Main Street USA. Reminds me of Disneyland.

3

@Fuzzalini They have the Disney train station with running train, and also a huge Disney castle, and a few Haunted Houses, many pirate ships, so, yes, definitely good territory to expand the theme, and re-live my visits at Disneyland Anaheim in the 1970s.

By "good territory to expand" you do need serious setup and display space to go this far. I've never had enough extra empty rooms to do that but I'd like to! Also considerable "territory" in your available spending money, as just the stuff talked about in this post will set you back around $1500, depending on which haunted house and pirate ship.