A Month of LEGO - Fast Cars & 10248 F40
10
In honor of today's car related thread - https://meh.com/forum/topics/whats-the-last-car-related-issue-you-had, I decided we would jump to LEGO cars. Vroom, Vroom. Fast cars isn't really a theme and cars show up all over the LEGO Universe. While they are included in many other sets, they exist as the primary focus in the Racers, Speed Champions, (some of the) Creator, (some of the) Model Team and (some of the) Technic themes. The vehicles range from branded/licensed sets to unbranded designs.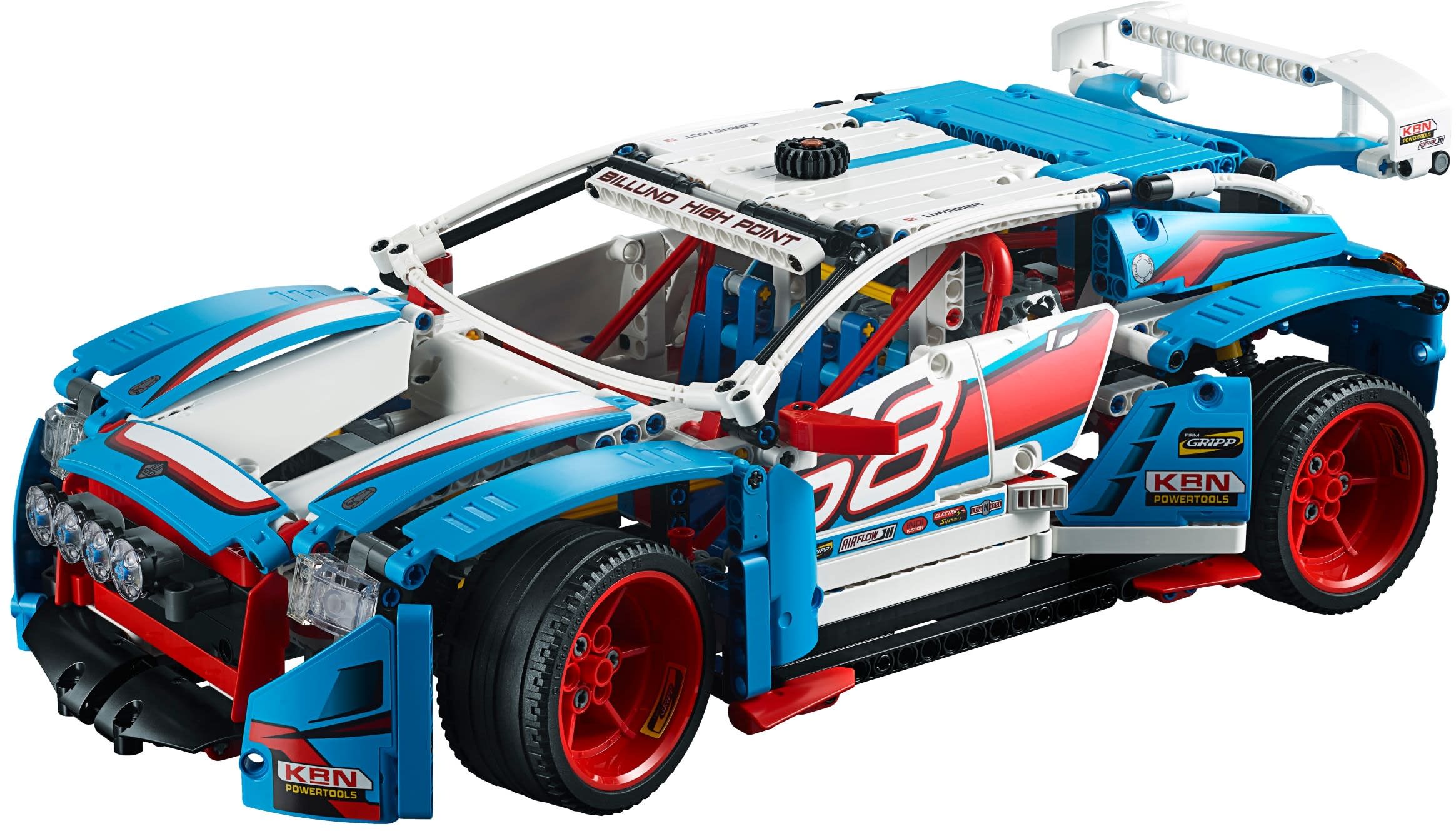 In Racers, we have a broad mix of playable sets and models. Running from 1998 to 2013, this is the largest theme having over 248 sets focused on many disciplines in the racing world. Some of the models are quite impressive and have risen dramatically in value - like the Williams F1 from 2002.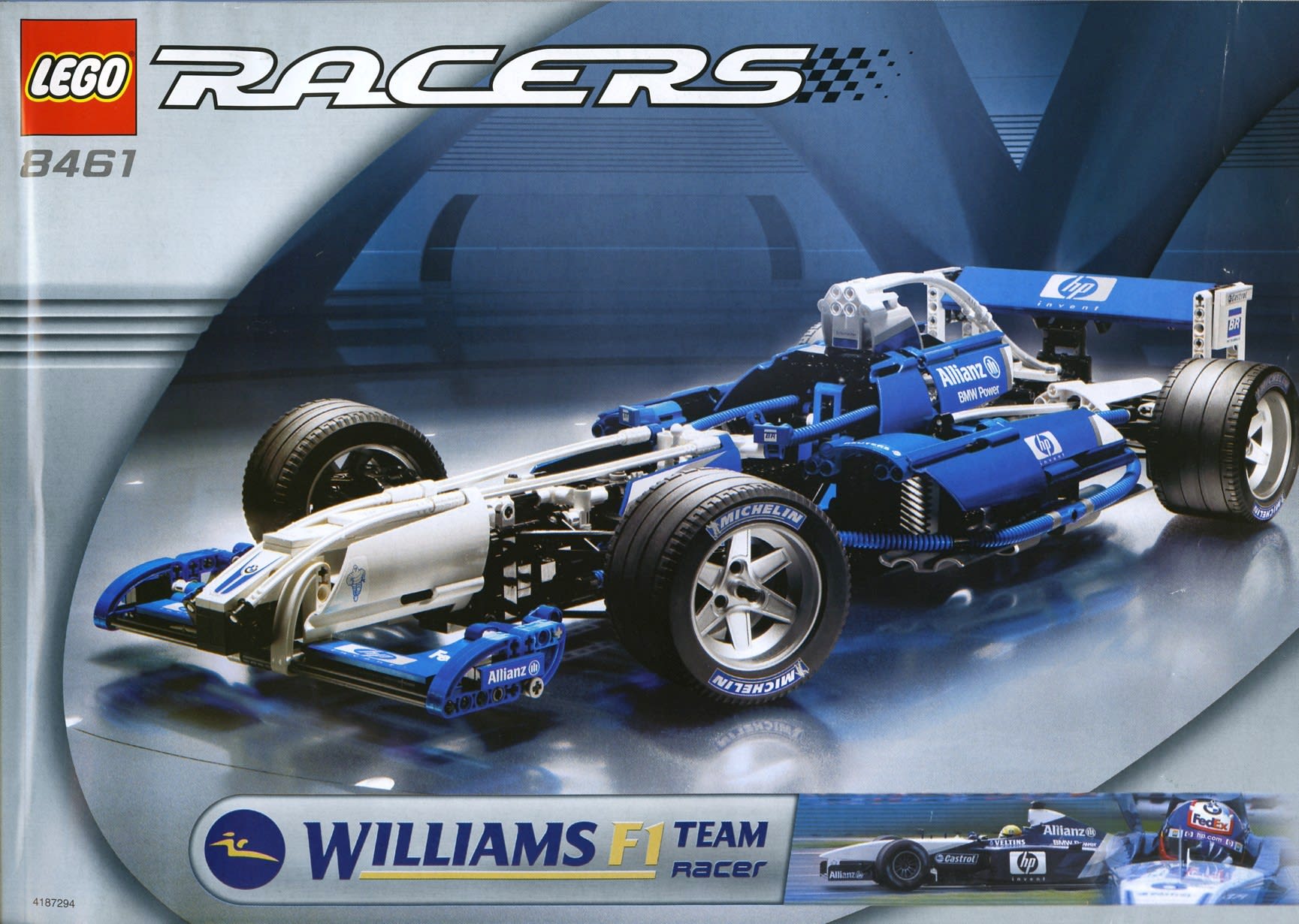 The Speed Champions is newer and focuses on the playable sets and many licensing deals (Mercedes Benz, Ferrari, Lamborghini, Porsche, Ford F-150/Mustang, Jaguar, Mini Cooper, and many more). It's a newer series, so only has 48 sets, but I think this will continue to grow.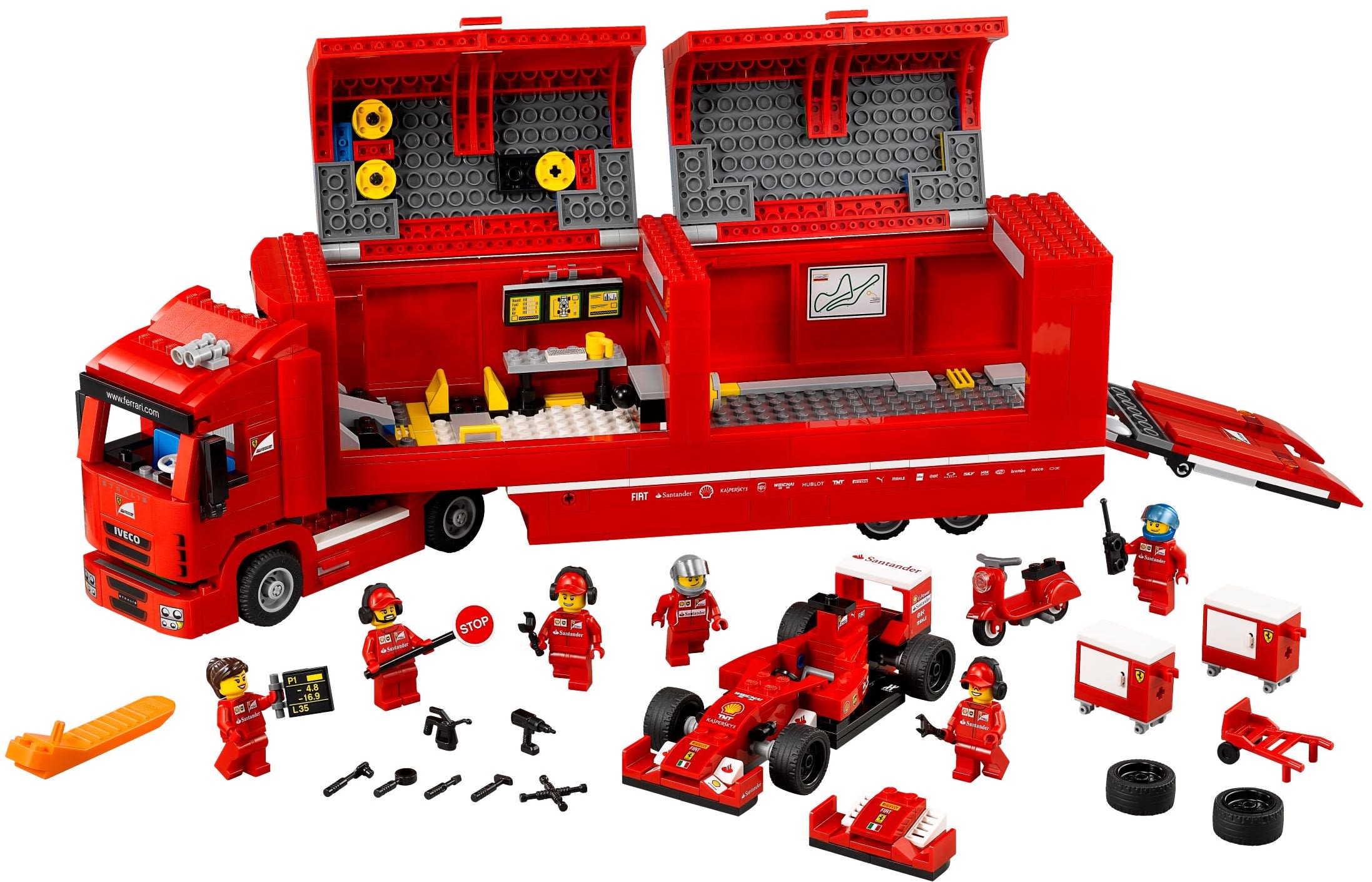 Creator and Creator Expert are wide open for these types of models and include today's F40. The Creator themes are kind of a catch all, but allows for many opportunities. In the Expert series has a subtheme on Brickset that highlights 10 sets including the Harley Fatboy, Fiat 500, James Bond's Aston Martin and one of the longest running sets - the VW bus (ran for 8 years and 11 months having just retired).
The Technic sets really take the models to a whole new level. Some incredibly detailed and amazing sets in this series. There isnt a count, but I have seen at least ten ranging from 24 Hour Lemans to Rally cars to the Lamborghini and Bugatti supercars.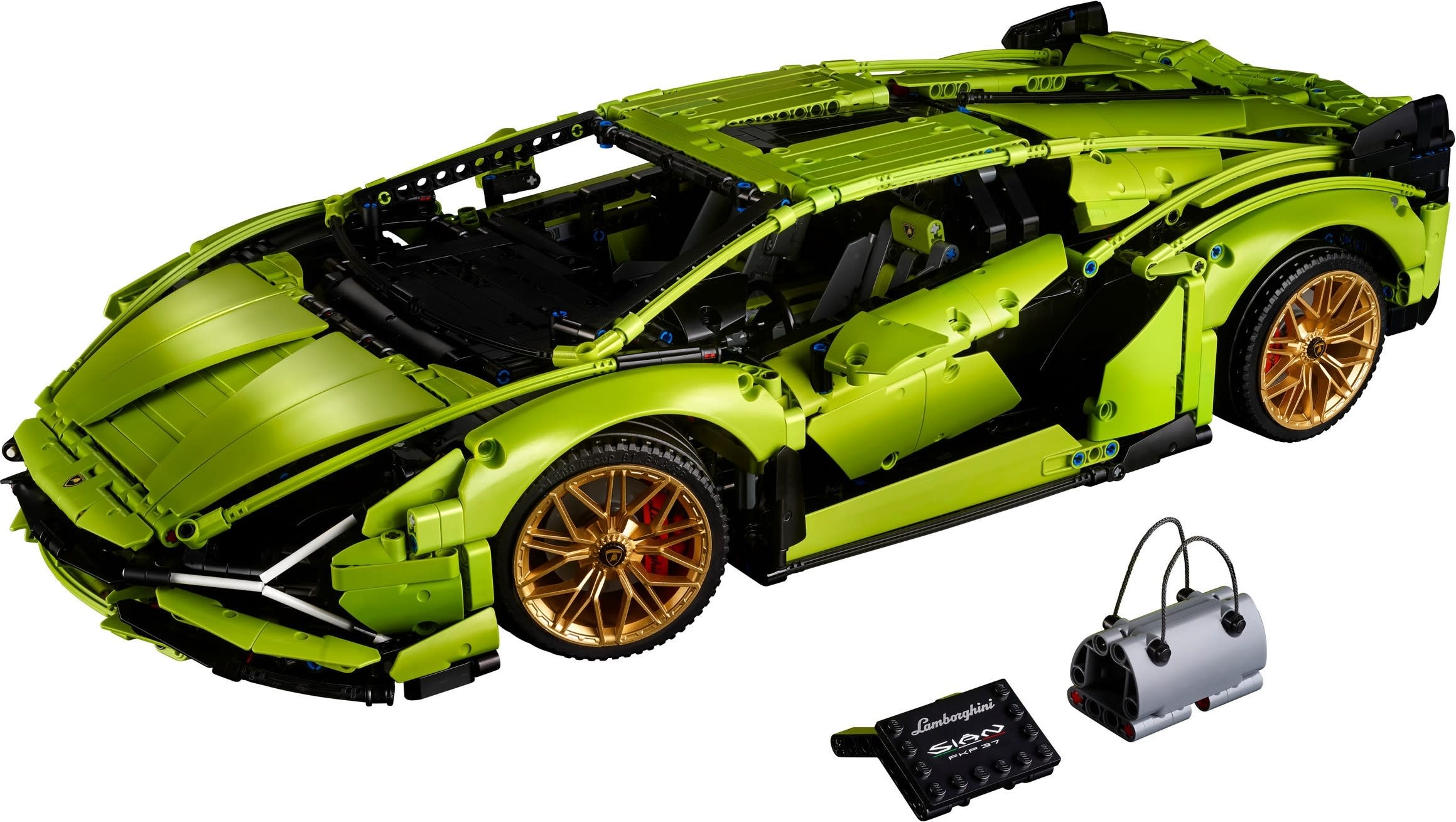 The Ferrari F40 was one of my favorite cars growing up. I loved Ferrari and when it came out, I had a subscription to Car and Driver. I'm sure I wore out that magazine drooling over the cover wondering what it would be like to drive one. Alas, I will probably never find out as I am much older and really don't care about cars like I did as a teenager and as the F40 now commands more money than my house is worth, it's likely out of reach. But I can always build an F40 and 'drive it around my living room'.
The box is classic LEGO Creator with an image of the model on the front and several closeups on the reverse side.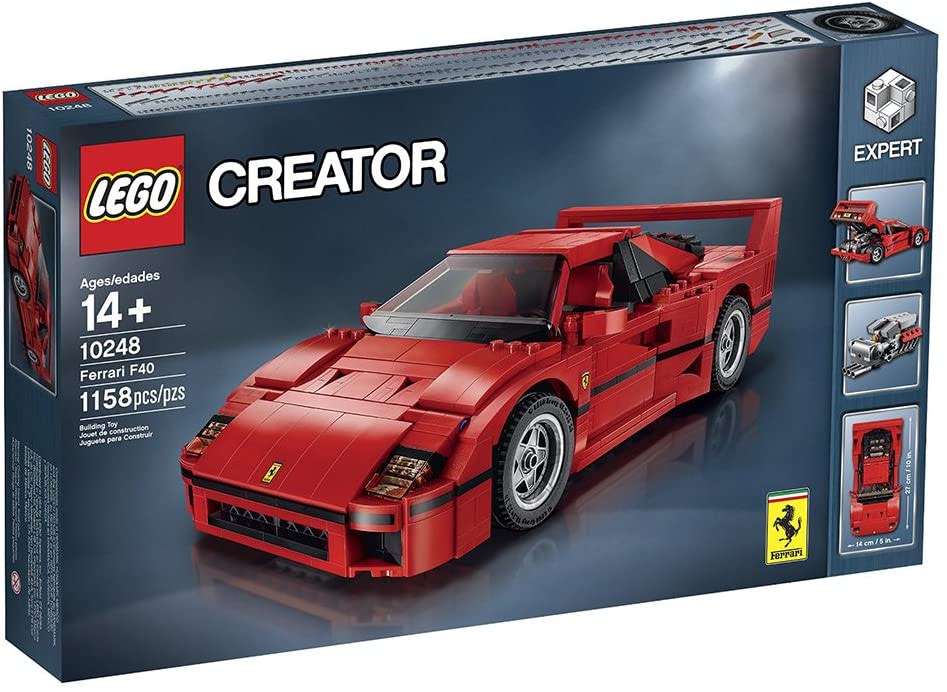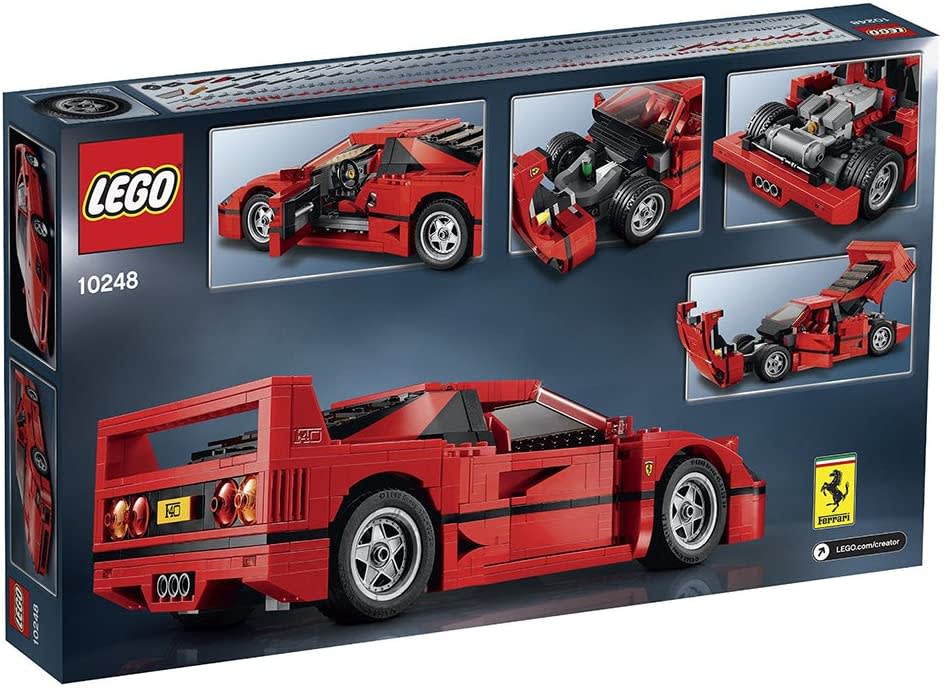 I've never built it (or at least if I have it was so long ago that I have forgotten), so I'll just highlight a couple of images that I think do it justice.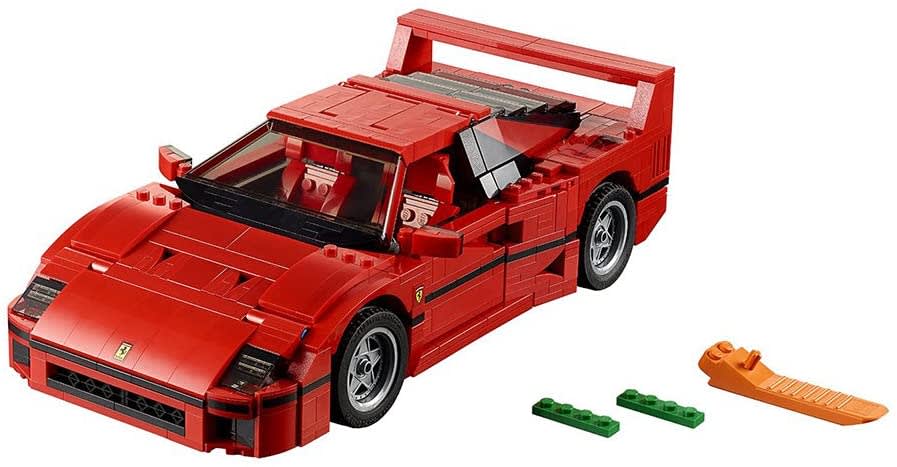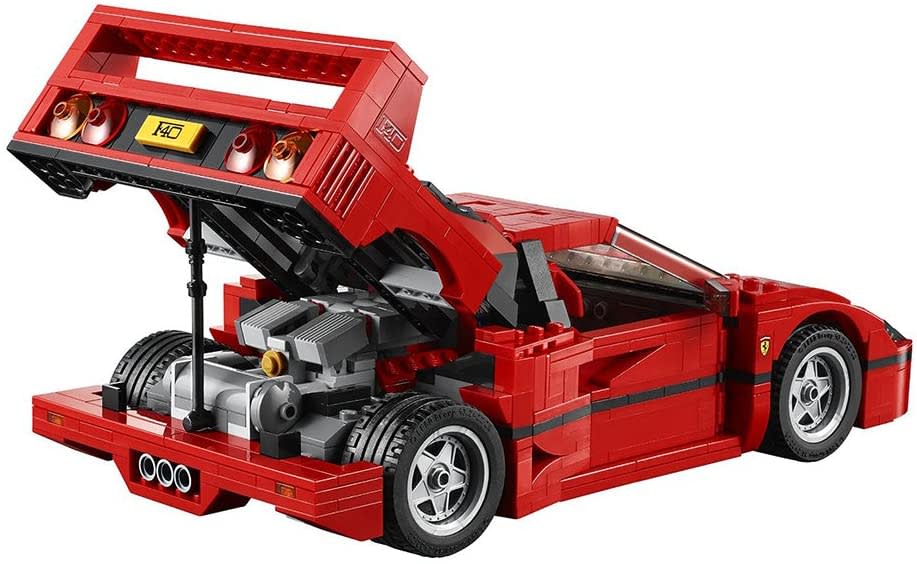 In case you didn't know, the F40, was the last car that had Enzo Ferrari's commission before he died - partially what makes it so expensive today. It is wicked fast and a thing of beauty even nearly 30 years later. If anyone owns one on this thread, DM me and let me come and take it for a drive to fill that teenager's dream.