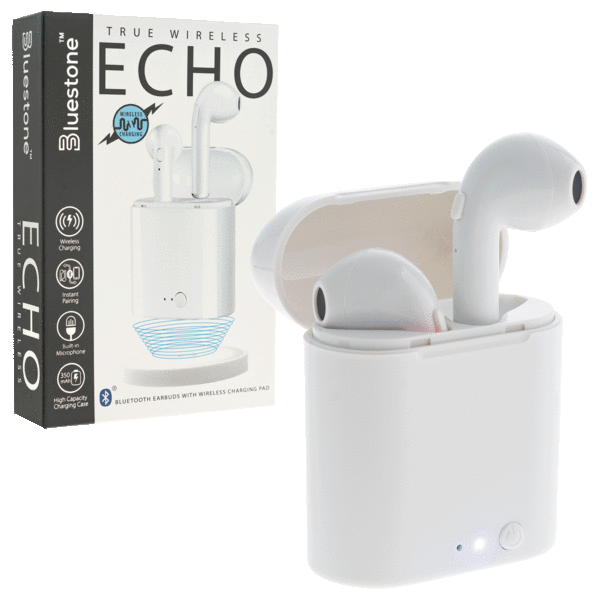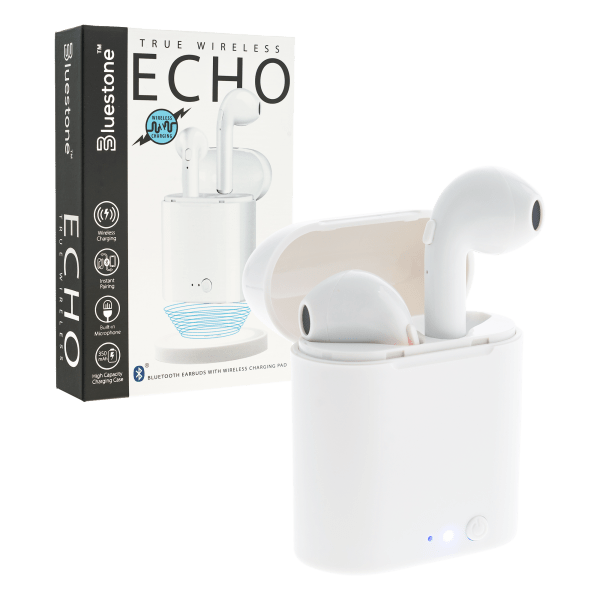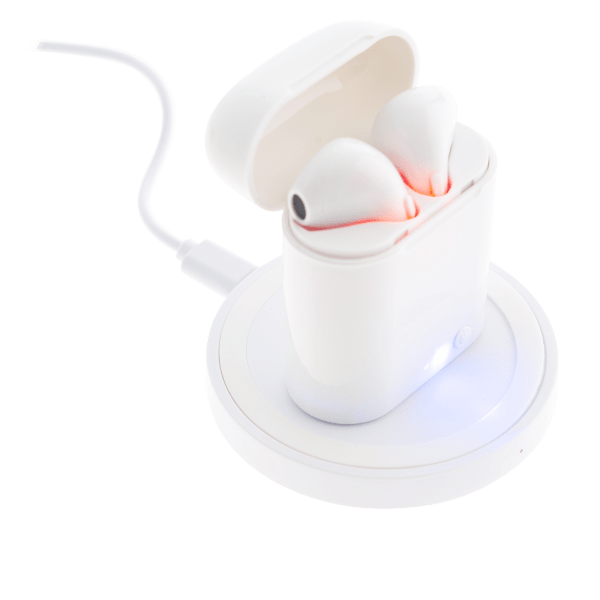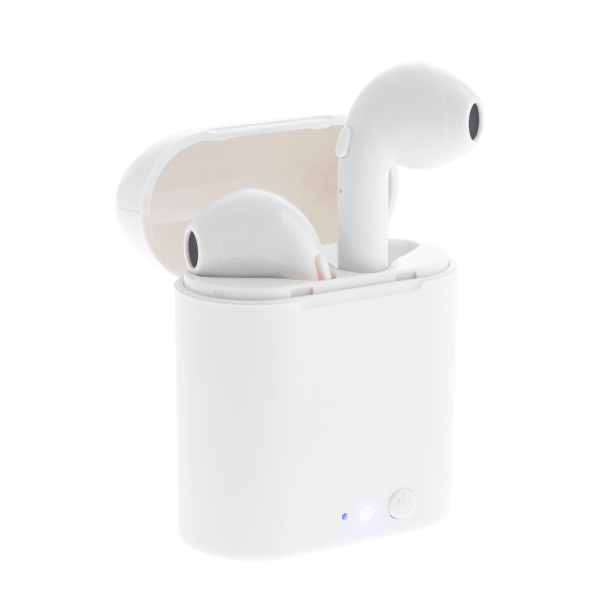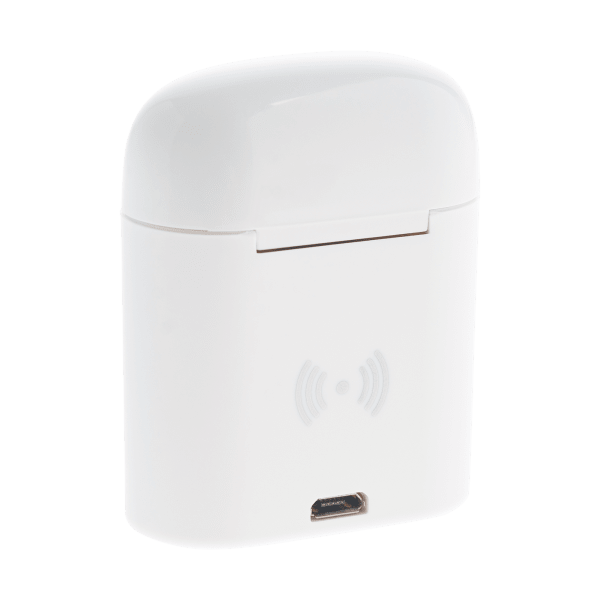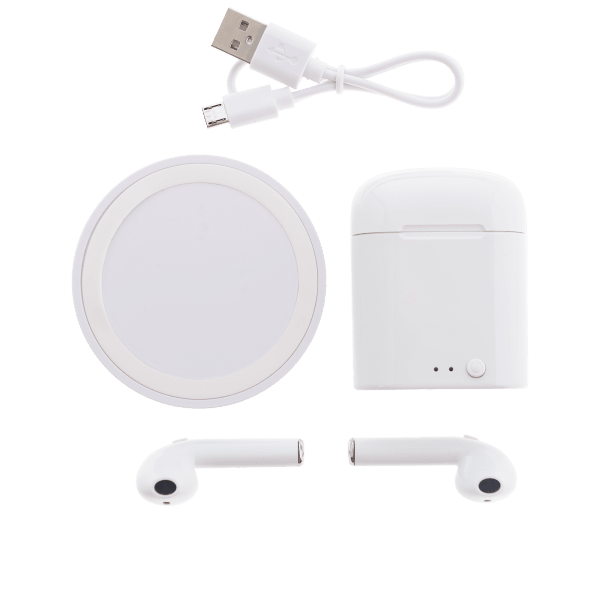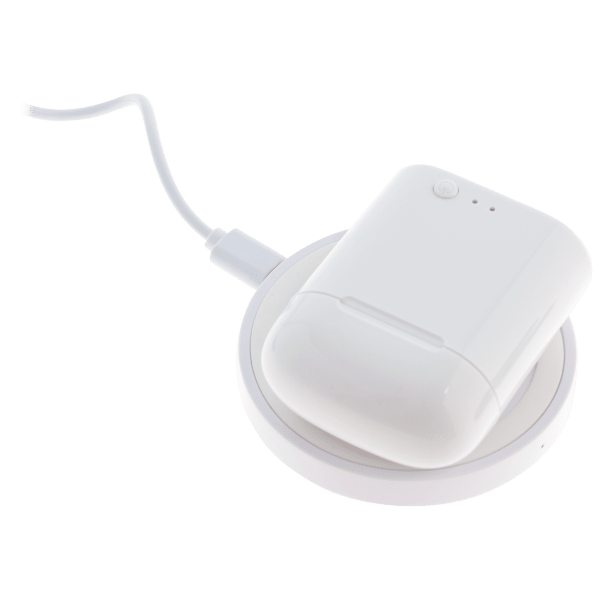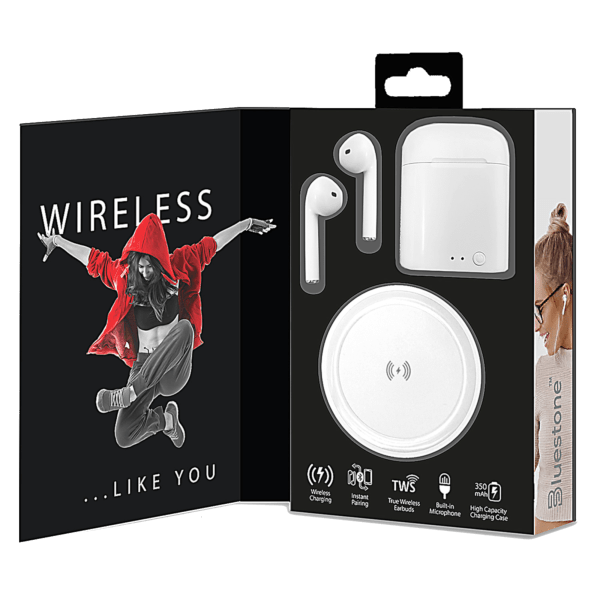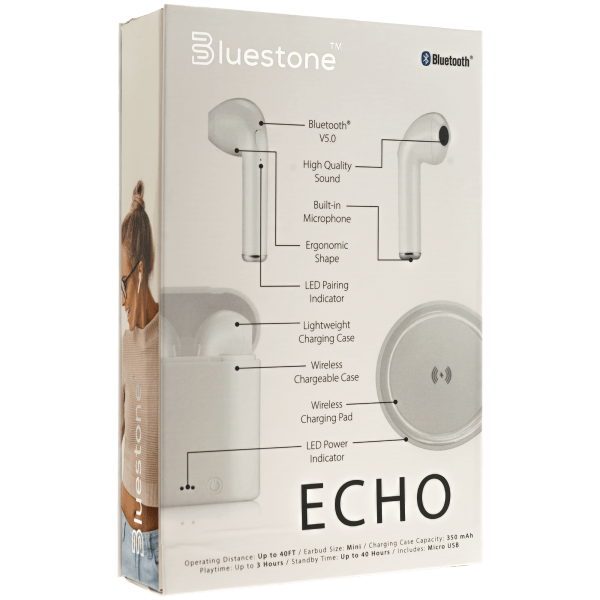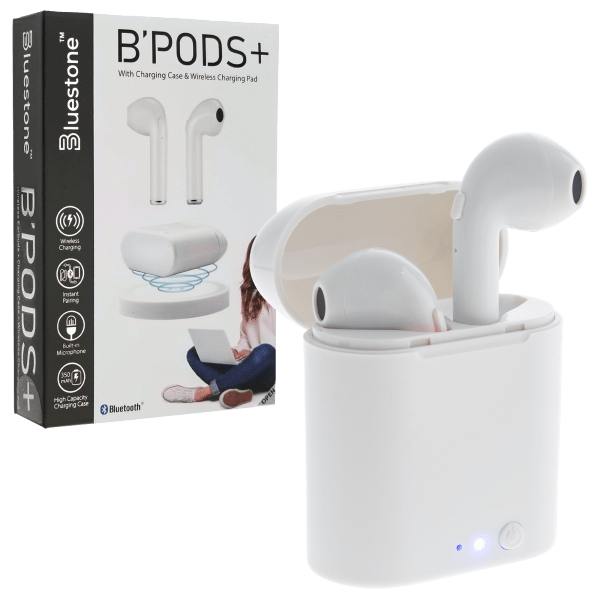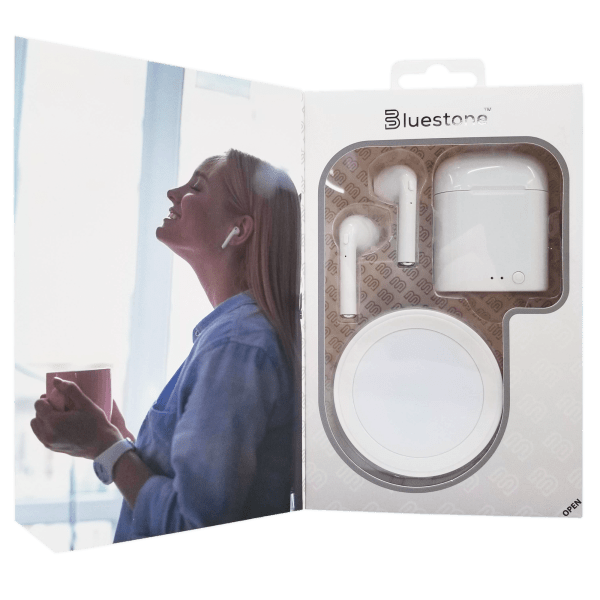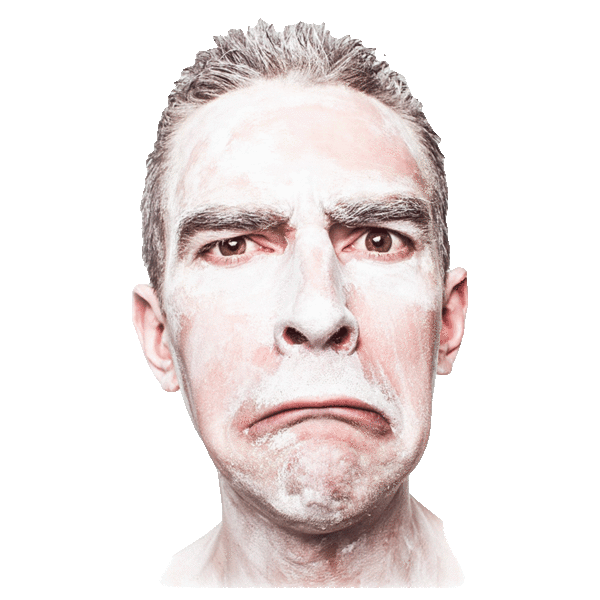 True Wireless Charging Earbuds with Charging Pad
Today we have two things that are exactly the same!
Seriously, the only difference is the name on the box, so we're sparing you that choice and picking at random
Both are true wireless, look like AirPods, and come with a dope wireless charging pad that can charge the case and the buds (inside the case)
If you want an actual choice, head over to Mediocritee
Model: 8UD5-4-3V3R
see more product specs
One Less Decision To Make
When it comes to earbuds, the smallest thing can make all the difference in the world. A little less bass than you're used to, a little too much treble, a little less battery life, a slightly different shape–it can make or break the entire listening experience.
Which in turn can make or break your workout session, or your jog, or your afternoon of doing chores around the house. Because the whole point of listening to something while you get stuff done is to make time feel like it's moving a little faster. And so if you're constantly irritated by an issue with sound quality (or design, or what have you), that's only going to slow time WAY down.
And so, the choice between these Echo true wireless earbuds and these B'Pods+ true wireless earbuds is nothing to scoff at, but we want you to know that we can be trusted to make this decision for our beloved customers. Our advanced algorithms will know just which one to send you based on complicated math, star charts, and about a half dozen crystal balls we got lying around.
But we want to make sure you know exactly what you're getting, which means comparing them on every level.
To start, here's the basic design we're dealing with, when it comes to the Echo: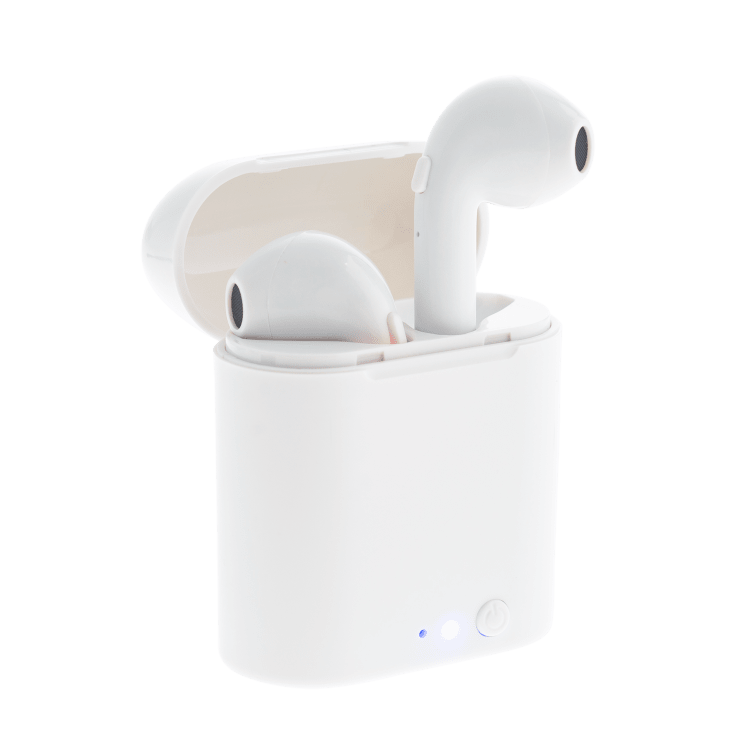 Whereas, here's what you can expect the B'Pods+ to look like: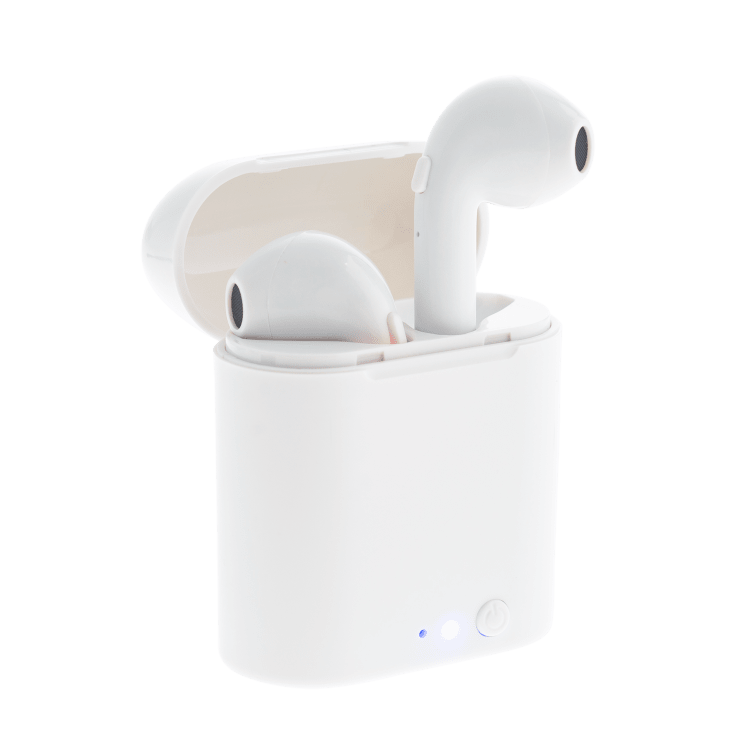 The Echo comes with a really cool wireless charging pad that allows you to charge the case and the buds without issue, shown here: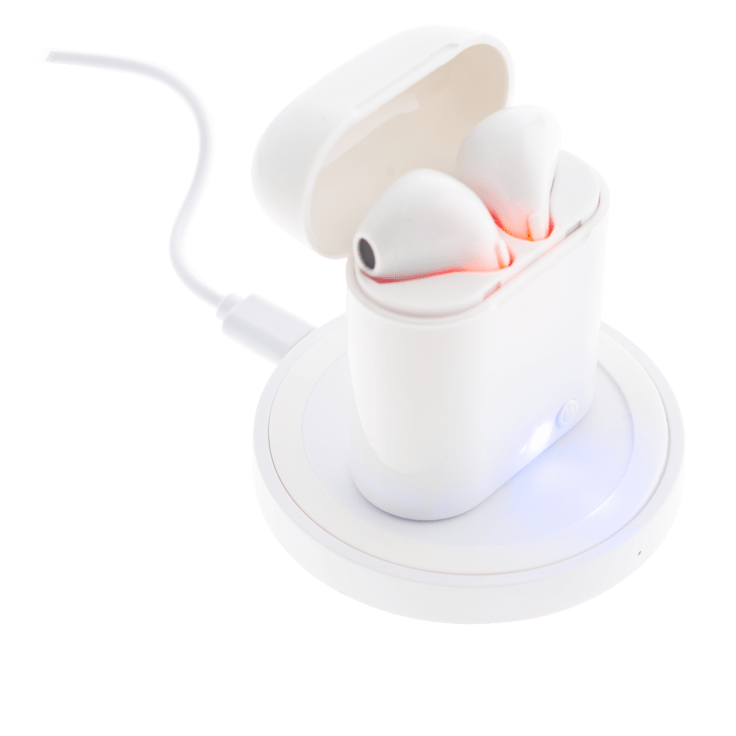 The B'Pods+, on the other hand, use an innovative wireless charging pad that can send power to both the charging case and the pods, as seen here: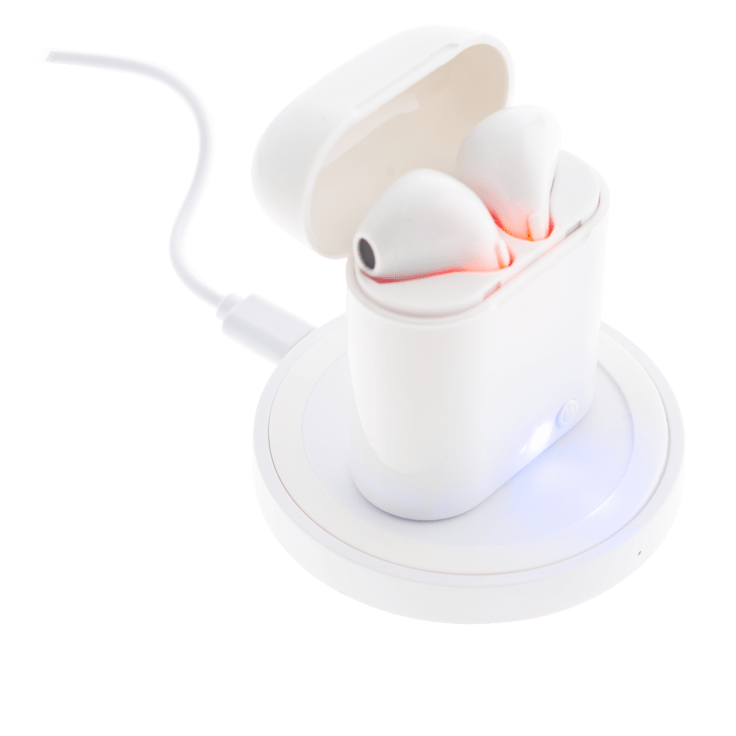 Okay, we could keep going with this, but we won't. You want to know the secret: these earbuds are exactly the same aside from the product name on the box. Why? No idea! So we're just going to grab them blindly and throw them in a box! Because it doesn't matter! Nothing matters! There is no such thing as choice! It is all but an illusion!