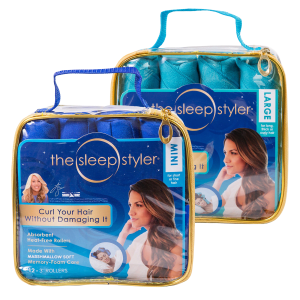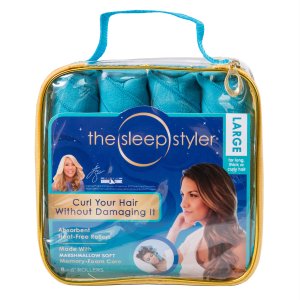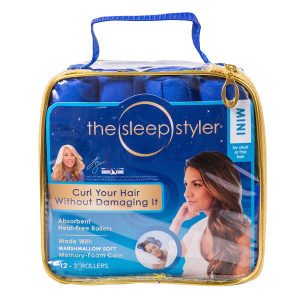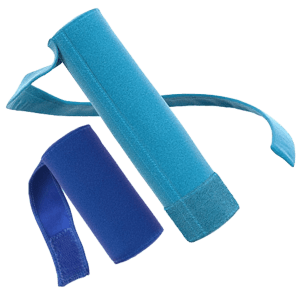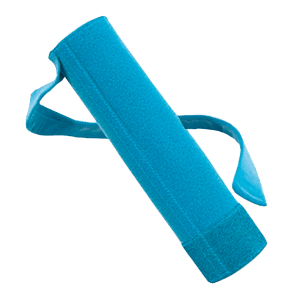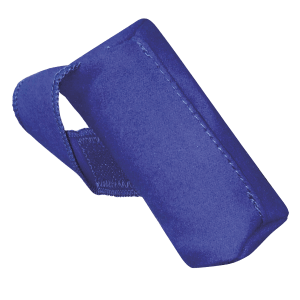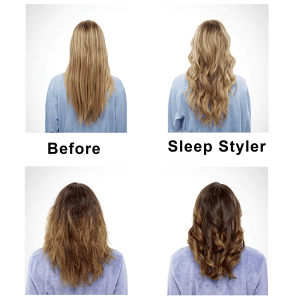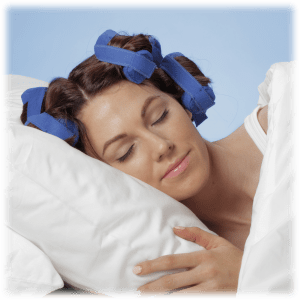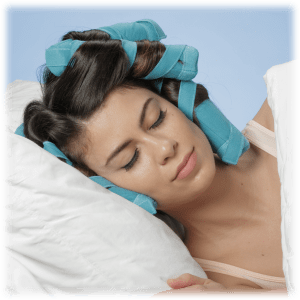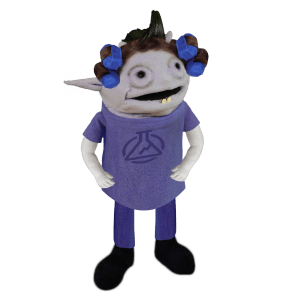 SleepStyler Hair Rollers
Take a shower, roll your hair in them, and wake up with nice curls.
No heat required. Which is good. Because it would be dangerous for something to require heat while you're asleep.
Way less creepy than the old way: hiring a stylist to sneak into your house in the middle of the night and do your hair.
Model: SJ011124, SJ021124, because they'll make your friends SJ (So jealous-of-dem-curlz).
see more product specs
Reviewing The Reviewers
As someone whose maximum hair length is basically Beatles-length, I'll be totally honest here: I barely understand normal hair rollers, let alone some sort of weird heatless sleep-in variant. Luckily, I discovered that 'As Seen On TV' basically translates to 'As Seen On Youtube.' Meaning, there are somewhere between 10 and 3 million beauty product reviewers who have discussed the Sleep Stylers.
I've found 3 of them that are particularly informative. I've posted them for you to watch and learn, while I myself have reviewed each one as if it were a film.
Spoiler alert: this one from Slashed Beauty is probably the best, cinematically-speaking. The character of the vlogger is established early; plenty of information is given; and through the use of cuts, costume changes, vocal shifts, and a few different locations, a 3-act narrative is clearly established. In the end, everyone is rooting for the curls to come through, and dammit if the curls aren't just wonderful!
Rating: 5/5
As with so many big budget Hollywood movies, special effects can make or break a Sleep Styler review. Here, by using a green screen, Jessica is able to establish a bright, eye-catching background, but it also adds some plot confusion. Unlike Slashed Beauty's above masterpiece, the transitions are not exactly clear. This is because the "room" never changes, despite the fact that Jessica has apparently showered and slept during the 8 minute duration. Adding more confusion: why, on a video uploaded January 30th, is there a Christmas tree? With all this being said, Jessica's performance and genuine excitement about her curls make it so that you're satisfied, despite the flaws.
Rating: 4/5
And here we have the Sleep Styler review that flips the entire genre ON ITS HEAD! No longer do we see fashion vloggers trying them on themselves; instead an unseen woman uses them on a girl who refuses to show her face while sitting and reading in a blank white corner of her house. Text informs us that 9 hours have passed, but when we return the scene appears mostly the same. Here, unlike in the previous video, the unanswered questions work add layers of suspense and terror. The viewer wonders, did the poor girl sleep sitting in that chair? Does she sleep at all? And what happened to her book? A very unsettling homage to David Lynch, right down to the girl's only line at about 4:05.
Rating: 10/5
There you have it, folks. Hopefully those videos as well as our commentary help you make your decision. Although, really, it's just the videos; there's no way our commentary provided anything productive.