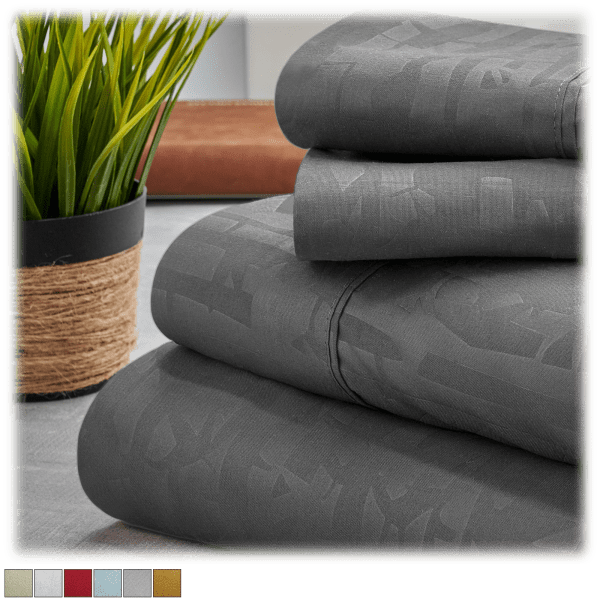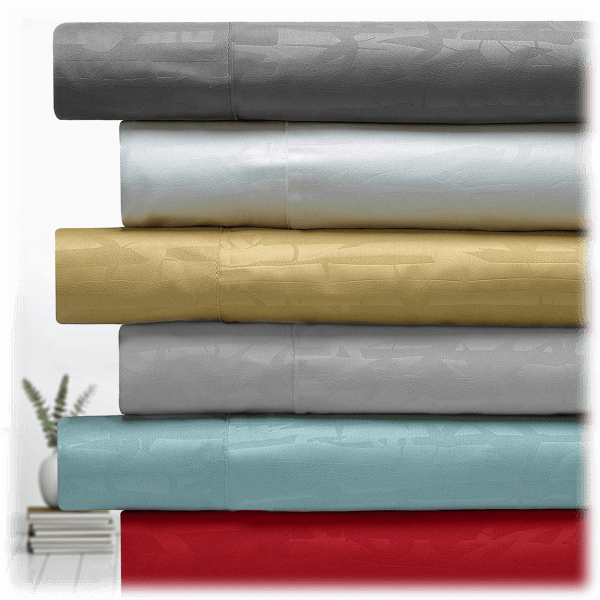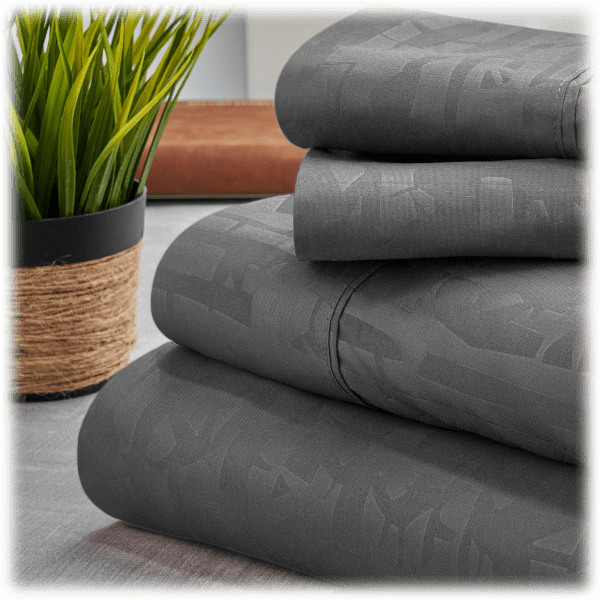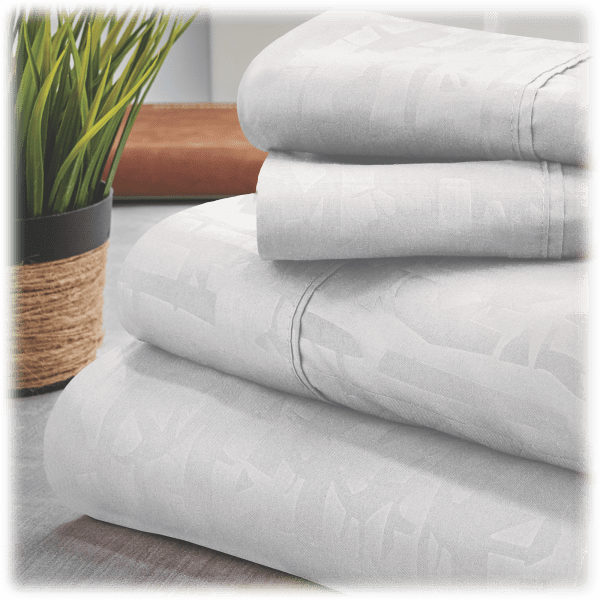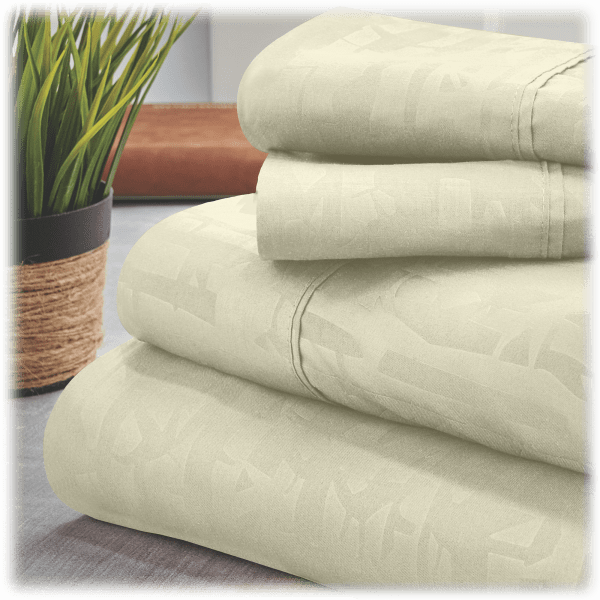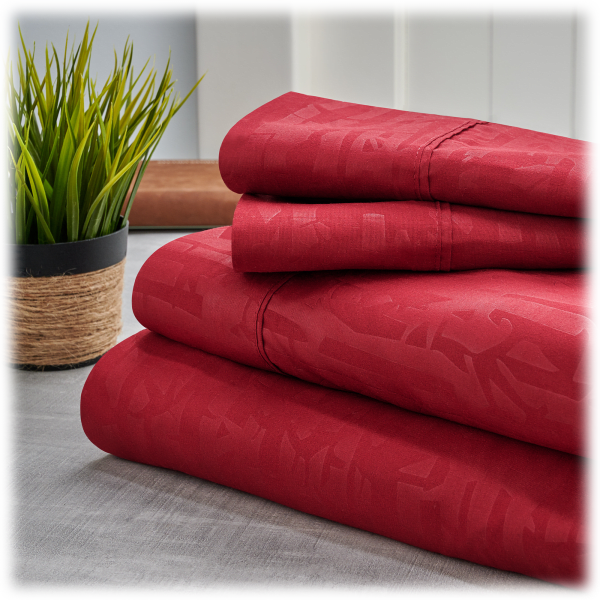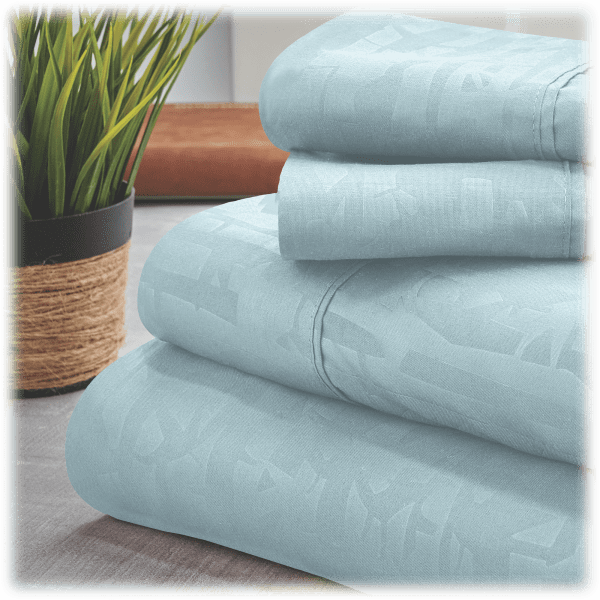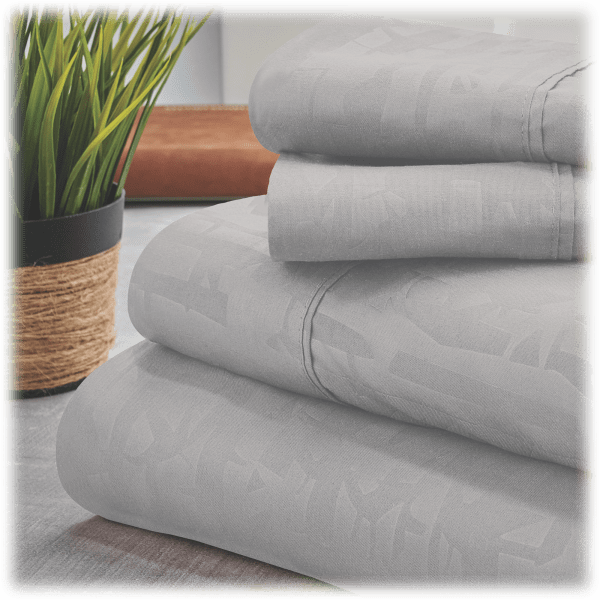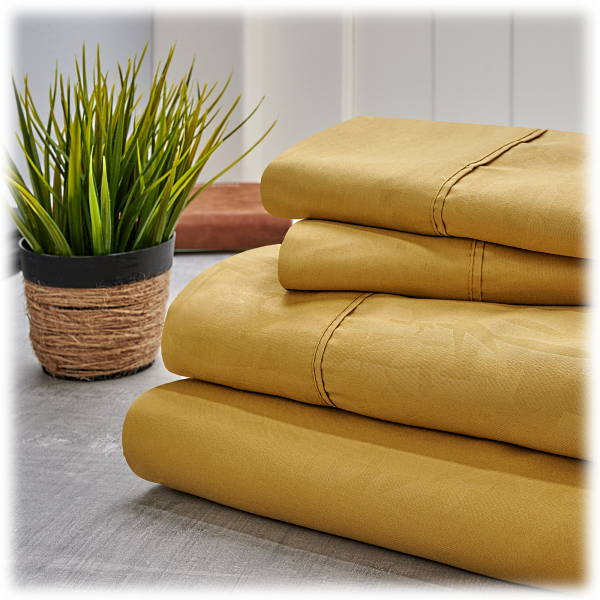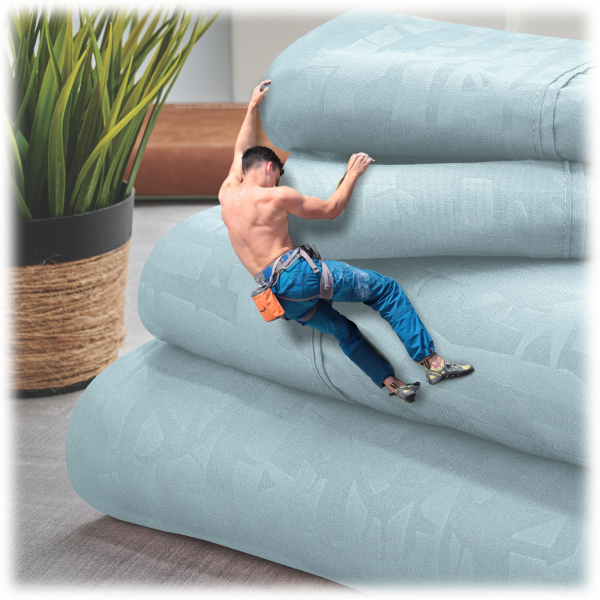 Rayon from Bamboo Embossed Design Sheet Set
They are soft and comfy but also durable
Light bamboo leaf design for looking cool
You know, sheets
Model: TH15-5H33T-15-D0P3
see more product specs
So Soft
With a lot of stuff, change can be hard.
Those new shoes just don't feel as comfortable as the ones you spent a year breaking in. That old comfy chair that's conformed to your body's every contour? It makes this brand new recliner feel so firm and rigid. Even if you've just upgraded from the hatchback you drove from high school straight through college to a luxury sedan, there will be times when you go looking for some button or other and think: that's not where that's supposed to be!
But not sheets. No sir. Your favorite sheets are your newest sheets. Especially if your newest sheets are these Rayon from Bamboo Embossed Design Sheets we're selling today. And not just because they look cool. They're also super soft and comfy without sacrificing durability.
Which is why they're the go-to sheets for players in the NBA. No, not the National Basketball Association. The Naptional Basketball Association. We're talking endorsements from past and present players such as:
Fred Van Sleep
Dream Abdul Jabbar
Michael Bedd
Allen Shuteye-verson
Zzzydrunas Ilgauskas
Terry Doze-ier
James Reposey
J.R.(E.M.) Smith
Carlos Snoozer
and the log himself, Jerry Rest
Look, sometimes you're struggling to come up with anything to say about sheets and there's a good game on, okay? Give us a break.
Also: buy the sheets!