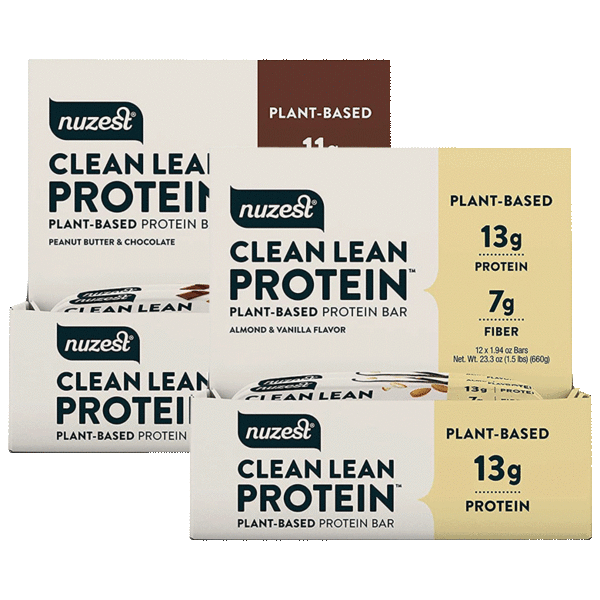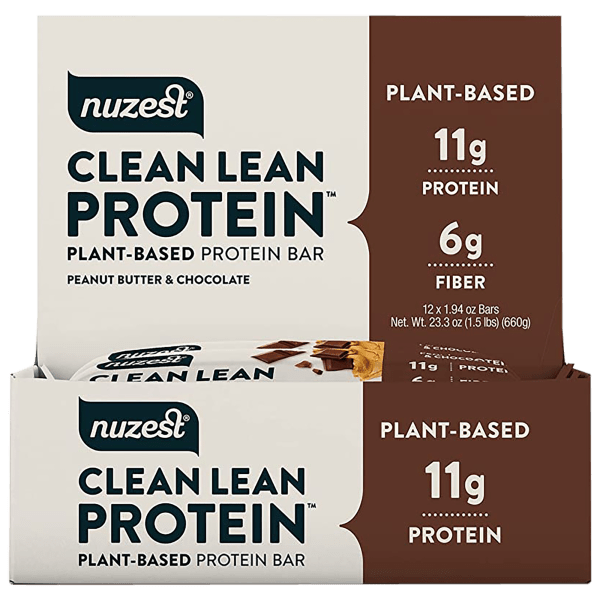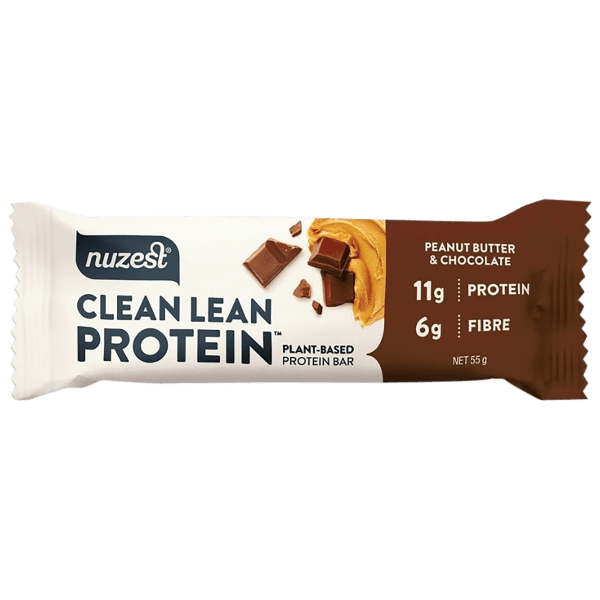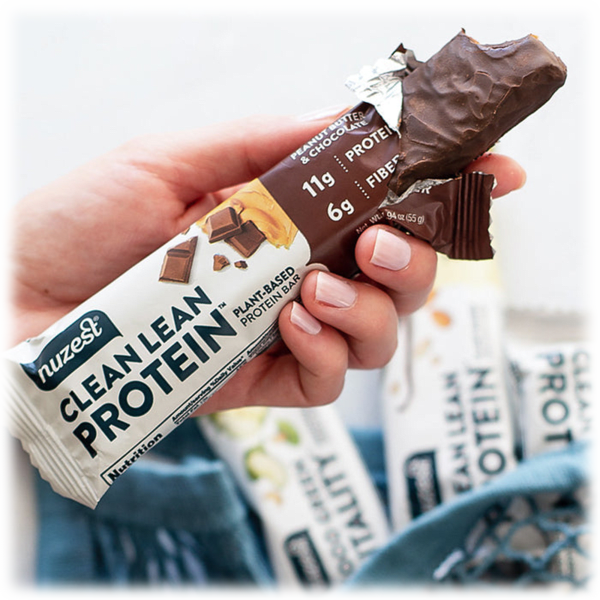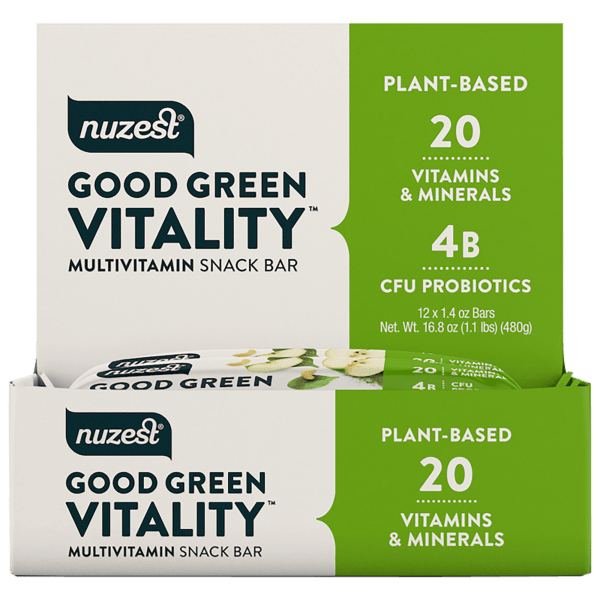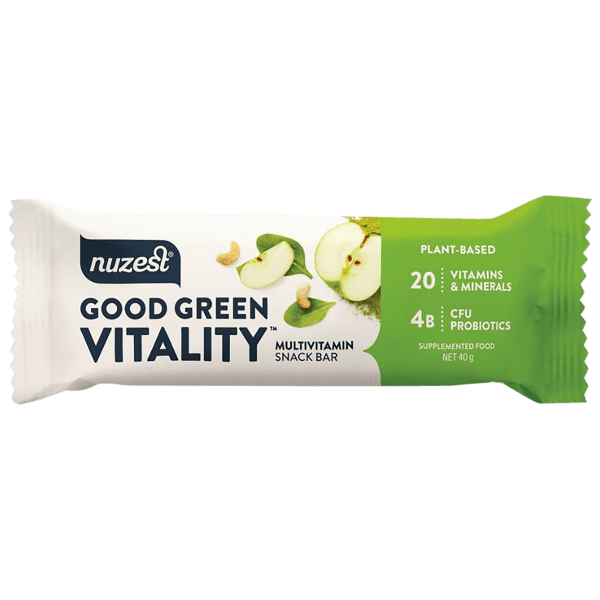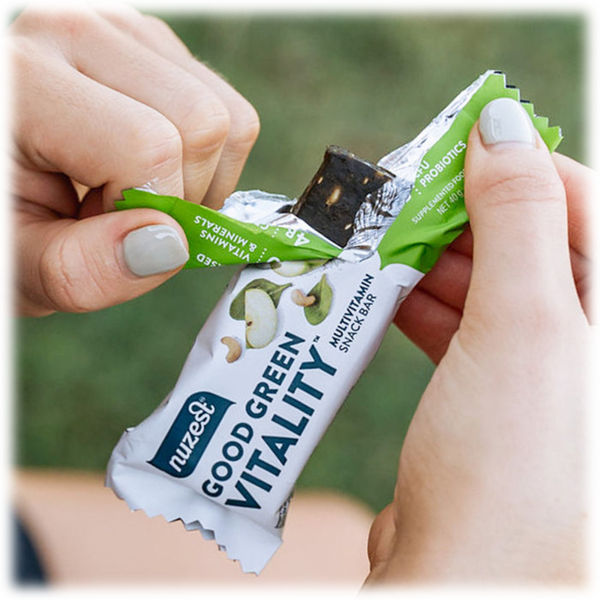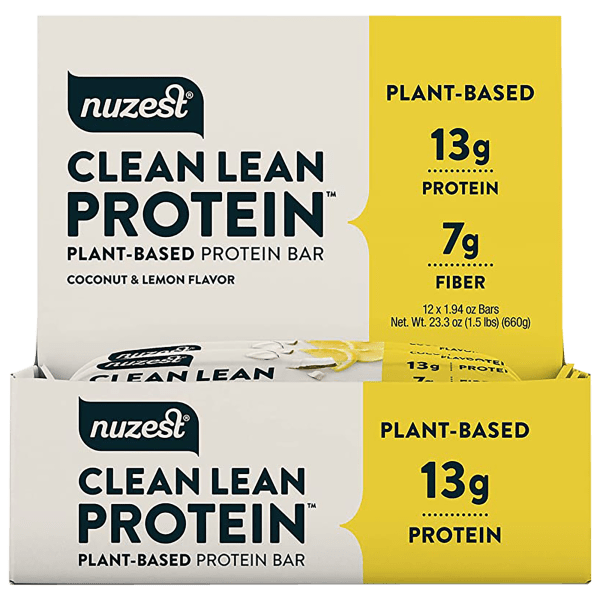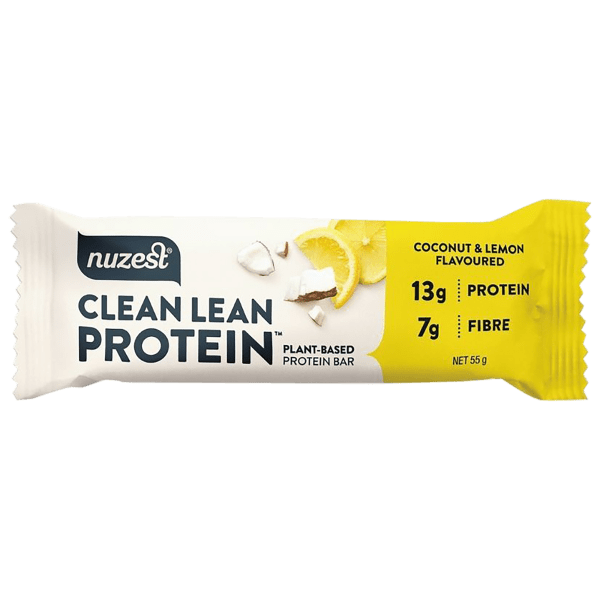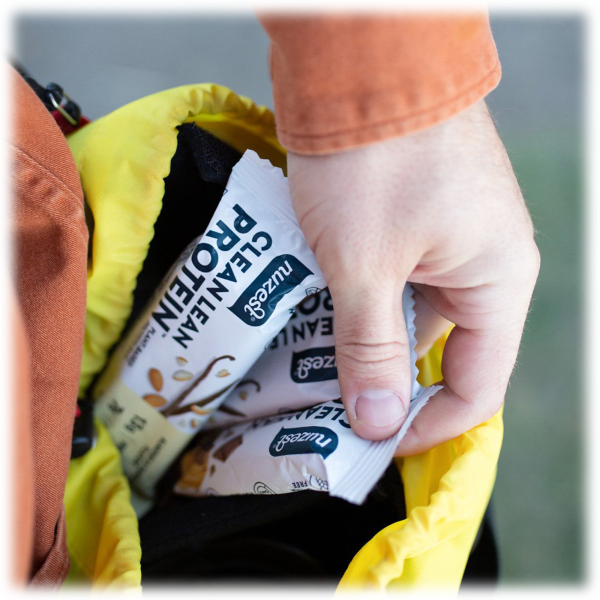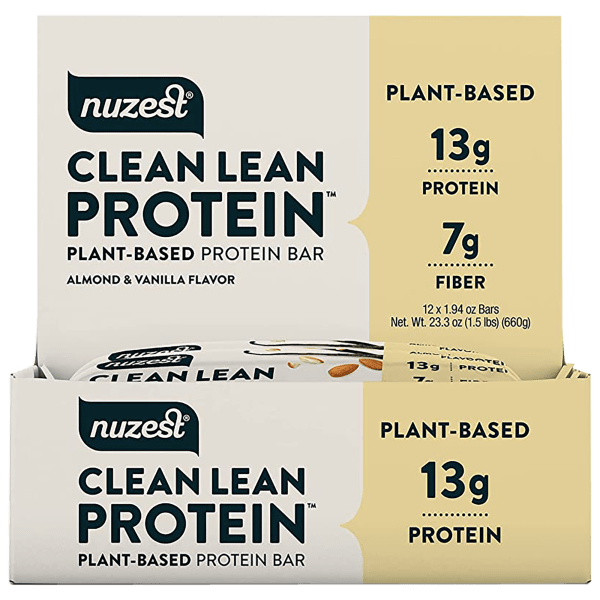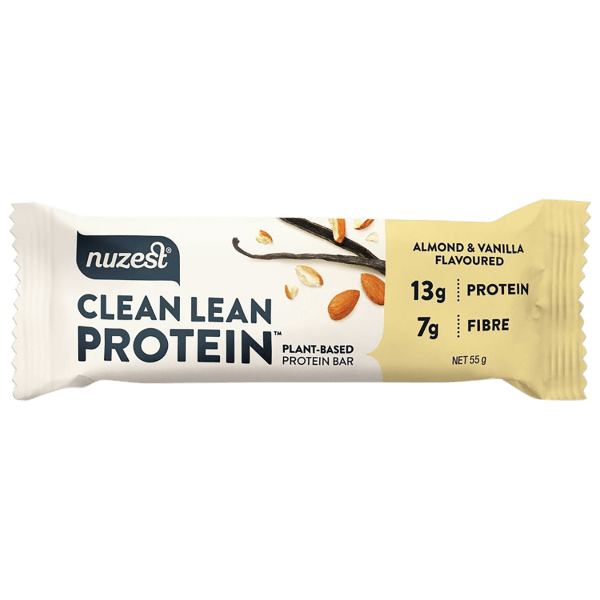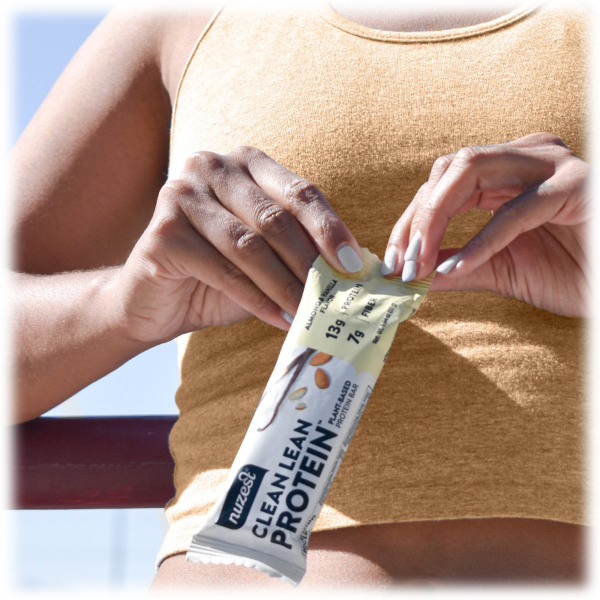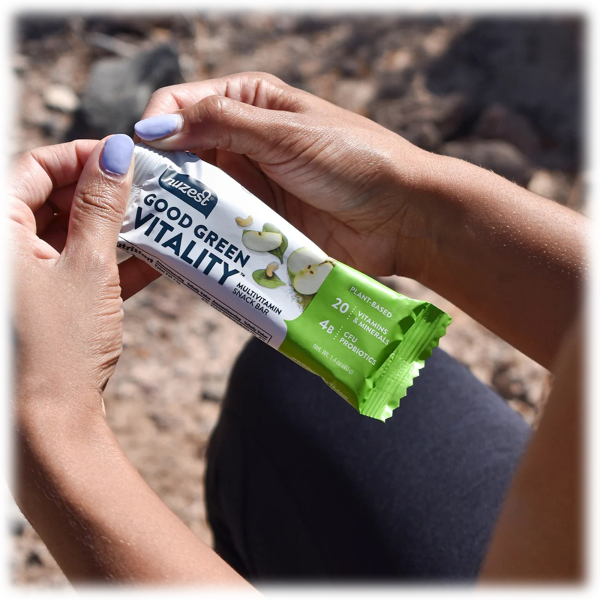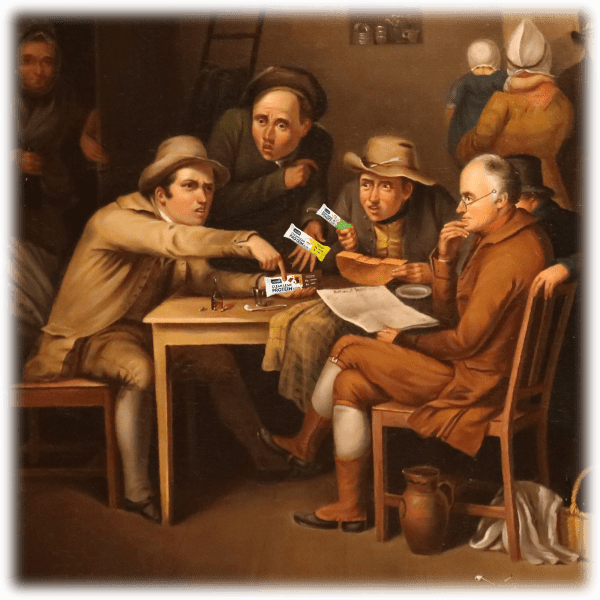 Pick-Your-24-pack: Nuzest Protein & Vitality Bars
Choose your own 24-pack from: peanut butter & chocolate, coconut & lemon, almond & vanilla, and something called "good green vitality"
"Best by" dates on these things range from 8/13/2022 to 9/30/2022, but that doesn't mean they expire or aren't safe to eat
The flavor may get a little weaker is all, and we hope a price of $0.75/bar instead of $3/bar makes up for it
Lots of protein (and vitality, aka vitamins and probiotics) in these things
Made with good stuff like nuts, dates and chia seeds. Full nutrition info and ingredients in the specs
Is it Mac compatible: No, we would not recommend eating one of these AND a Big Mac
see more product specs
Smells Like 'Tein Spirit
Here's what you need to know: these things pack some serious protein (or vitamins and probiotics). They're all vegan. And you can build a 24-pack from the following flavors: peanut butter & chocolate, coconut & lemon, almond & vanilla, and something called "good green."
Here's what else you need to know: These things have 'best by' dates ranging from 8/13/2022 to 9/30/2022.
Here's the final thing you need to know:
A "Best if Used By/Before" date indicates when a product will be of best flavor or quality. It is not a purchase or safety date.
That tidbit is from our friends over at a little place known as the Food and Drug Administration. Maybe you've heard of it?
Basically, our point here is simple. It's totally possible that you'll eat all 24 of these things before you get to the best by date. But even if you let them go over, that's only going to affect how they taste.
And, yes, we know that taste is an important thing when it comes to food. But, c'mon. Let's be real here. These are protein bars. Do the flavors sound delicious (aside from "good green")? They sure do. But you're not buying something like this to artfully set out on a tray as a dessert for your next dinner party. You're buying them for the big honkin' payload of protein (and vitality?) they provide.
They're for before or after a big workout. Or to keep you going on a long hike or bike ride. Or for the point in the road trip when the novelty of eating gas station breakfast burritos starts to wear off, and you need some energy but you also just want to get to where you're going without stopping.
In these cases, do you really care if the peanut butter/chocolate isn't as intense as it was right off the production line? Of course not.
So get some bars! And eat them before (or after) the date printed on the packaging.