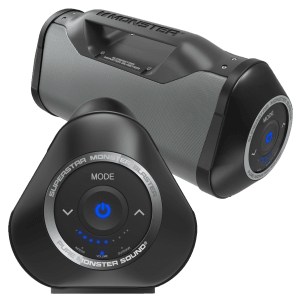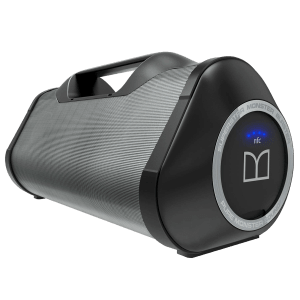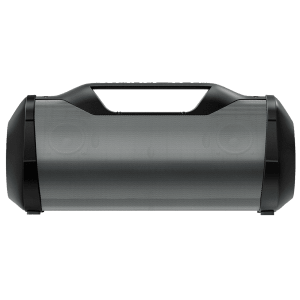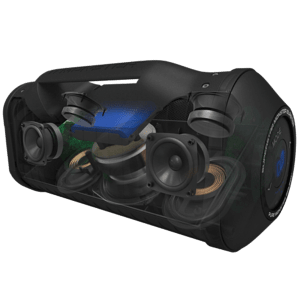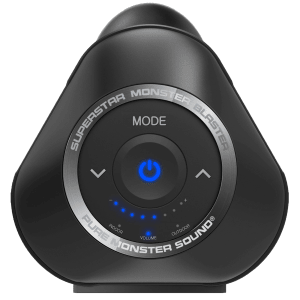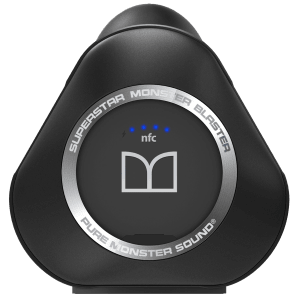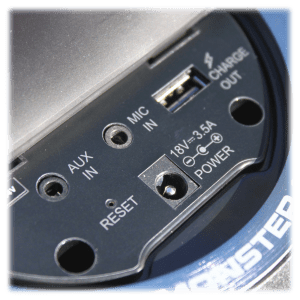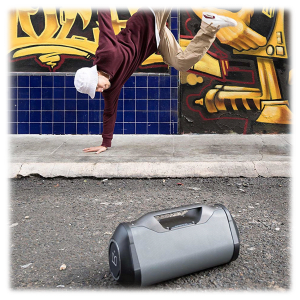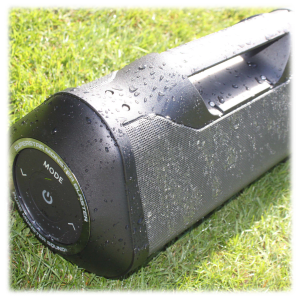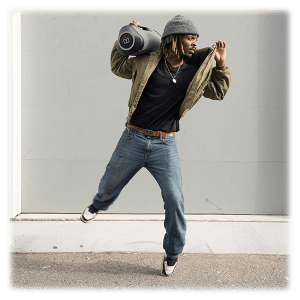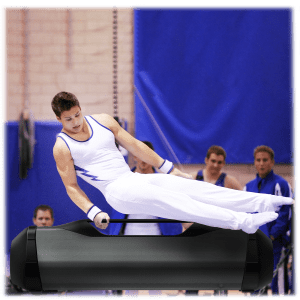 Monster SuperStar Blaster Indoor/Outdoor Bluetooth Speaker (Open Box)
A Monster inside and out.
This thing has serious power, and seriously good sound, and we're selling it for a seriously low price.
It can hold a charge for 12 hours, and can in turn charge stuff via USB. So maybe it's just an enormous party power bank?
No, it's definitely a speaker.
This is an open box item, but we are giving you a 90 day Mediocre warranty, so that should help with any concerns you have.
Model: 129287, which sounds like someone counting, then getting distracted by fantasies about higher numbers.
see more product specs
Shed A Tier For Speakers
We've sold a few bluetooth speakers recently–ones with lights, ones for your shower, and now this one. Yet, does it really feel as though we've sold the same thing over and over and over again?
Wait, It does?
Well, fine. Everyone's entitled to their opinion. We happen to feel differently. You see, when it comes to bluetooth speakers, there are clear tiers that make them essentially different products. We're going to lay a few out for you.
Tier 0
This is the no-speaker tier. You are just playing straight from your phone.
Tier 0.5
This is when you put your phone in a cup, and it sounds a little louder.
Tier 1
This is the lowest of the low. These speakers will often look cool, but the sound will be only slightly better–if that–than tiers 0 and 0.5. What you're really paying for here–and you're not paying much–is not having to answer friends' questions about why you've put your phone in a cup.
Tier 2
The quality, again, isn't great, but it is good enough to be background noise in an office, or a dorm room, or a studio apartment.
Tier 3
This might be called the "dinner party" tier, because the speakers in this category provide pleasant sound and can hold their own against the clinking of glasses and polite debate, but they're not going to get the dance party started.
Tier 4
Now, we've reached the full party speaker. The speakers in this category, while providing the same services as previous tiers, can also really GET IT STARTED with thumping bass and really good, clean sound.
Tier 5
The type of bluetooth speakers they use… IN SPACE!
Okay, sorry. We actually don't know much about the bluetooth speakers past tier 4, mostly because we don't have to. The point of laying all of this out is to say: the speaker we're selling today is a tier 4 speaker. It sounds good and has got some serious power. But at the $69, it's actually priced like a high tier 2/low tier 3 speaker.
And yes, there's a lot of variation on the pricing. Like, Amazon is selling it for $225, and Best Buy is selling it for $400, but you could probably find it for $150 if you look around a bit. And yes, for clarity's sake, this is an "open box" item. But we are offering a 90 day Mediocre Warranty to allay some of the concerns that might come along with that.
And really, how do you expect it not to be an open box item, when this thing is designed to BLOW THE TOP OFF THE PLACE! Sorry, that sounded better before we wrote it. Carry on.