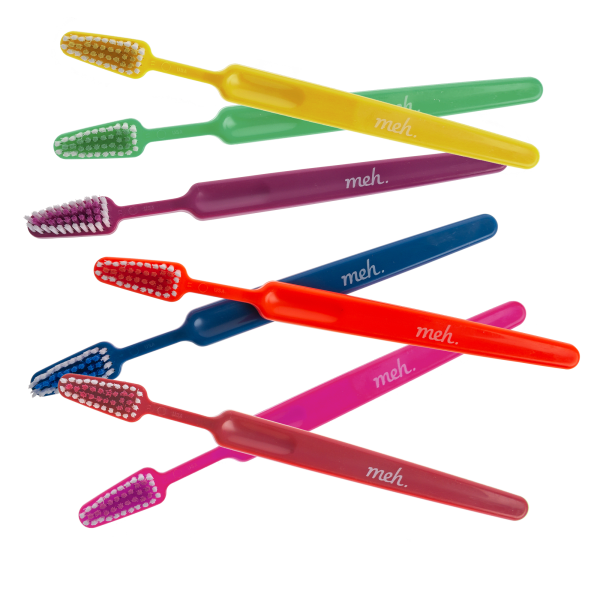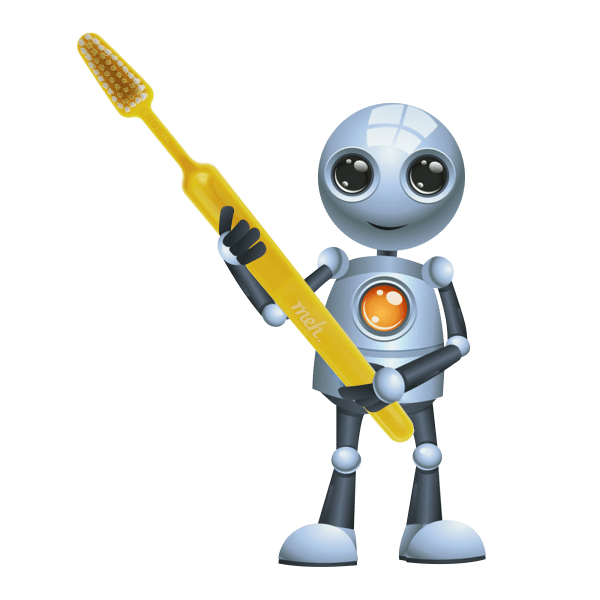 2-Pack: Meh Toothbrushes
Use them on your teeth, if you want
They say Meh on them, which is cool (for us)
Model: T00TH-B3-T0LD
Greetings... FROM THE FUTURE: A Meh-rathon!
The date? January 20th, 2220. We have discovered, on the floor of the Pacifitlantic Ocean, a fully preserved house from the 2020s. Follow along as we describe what's inside!
In the bathroom, Radcliffe a mug containing no liquid but two tiny brushes. This was quite a humorous sight and we all laughed, even our RoboCrawlers. These, though, must've been used for "dental health," which was a great societal concern before 2075, when the great Professor Blorg freed us all from the drudgery of mastication by developing wave-transmitted nutrition. Still, the little brushes might be good for cleaning out the reacto-runoff, that often gathers in the RoboCrawlers' joints when they are particularly overworked, so we decided to keep them.