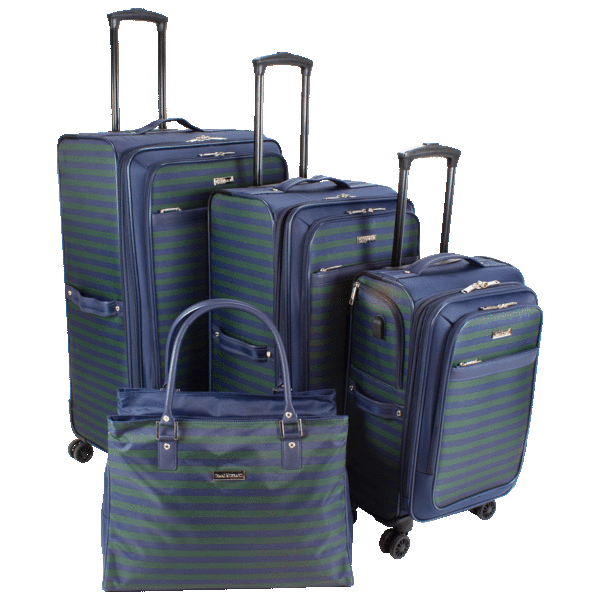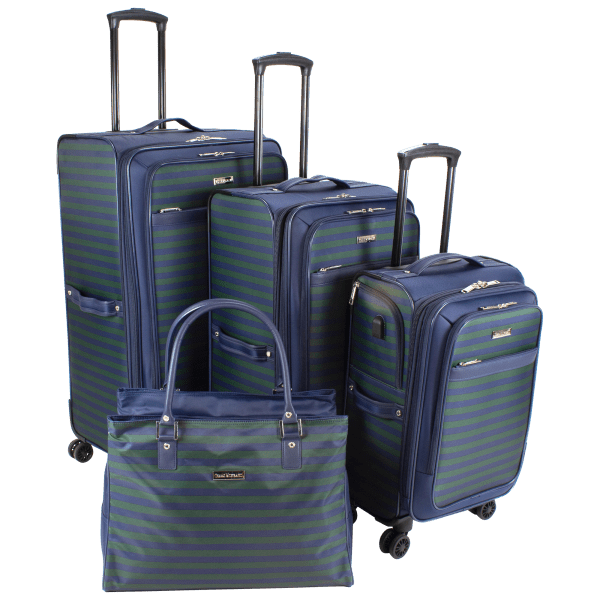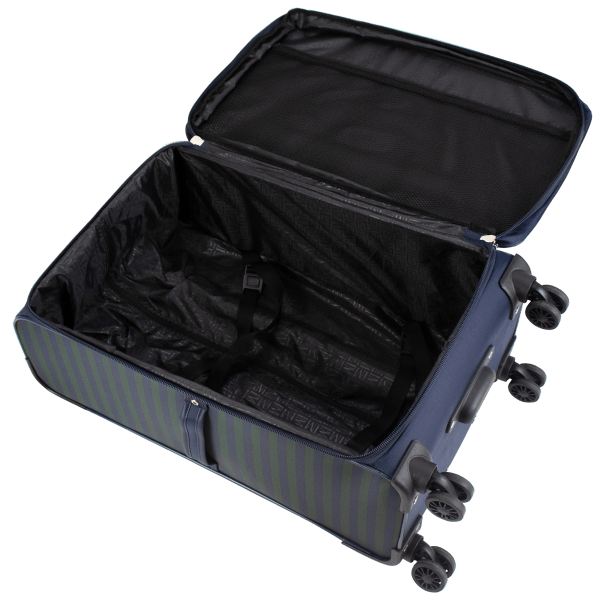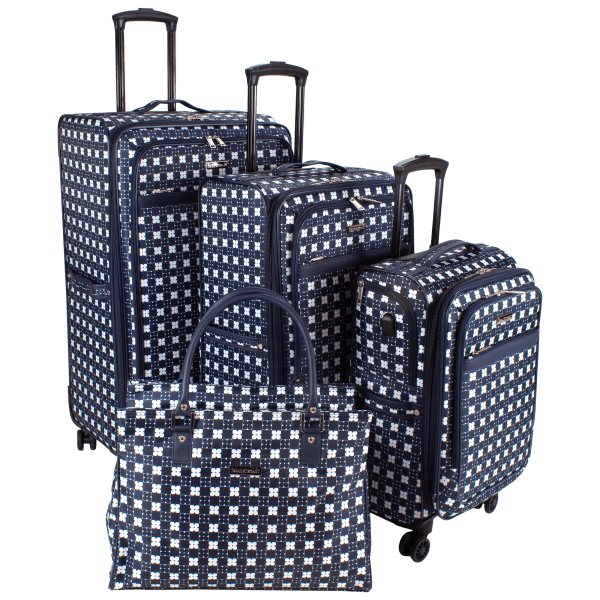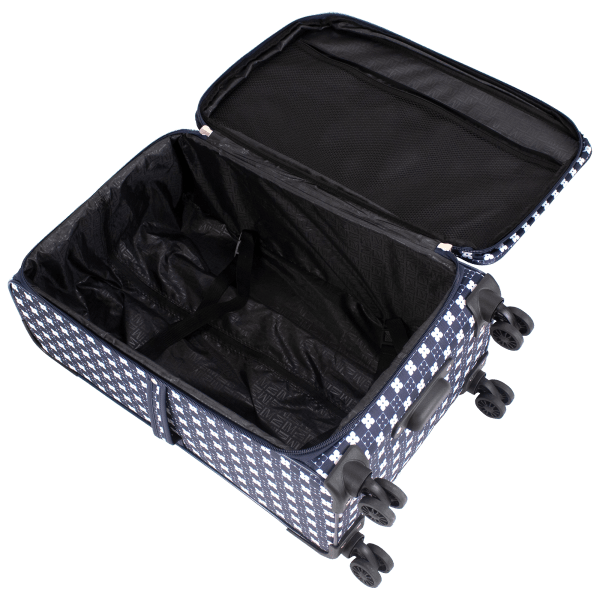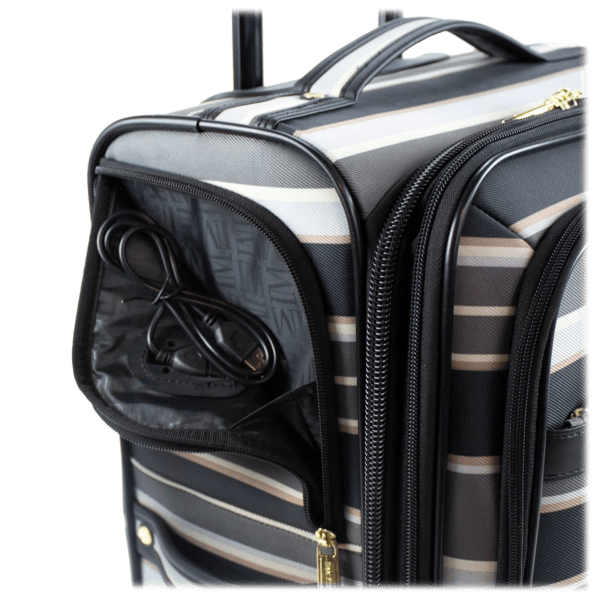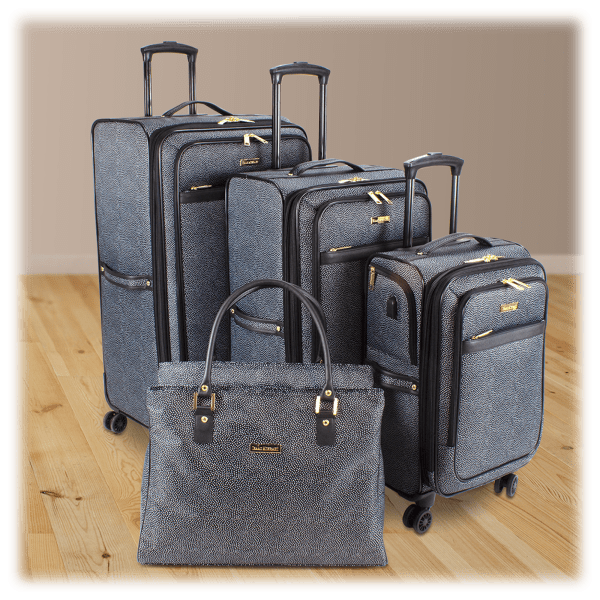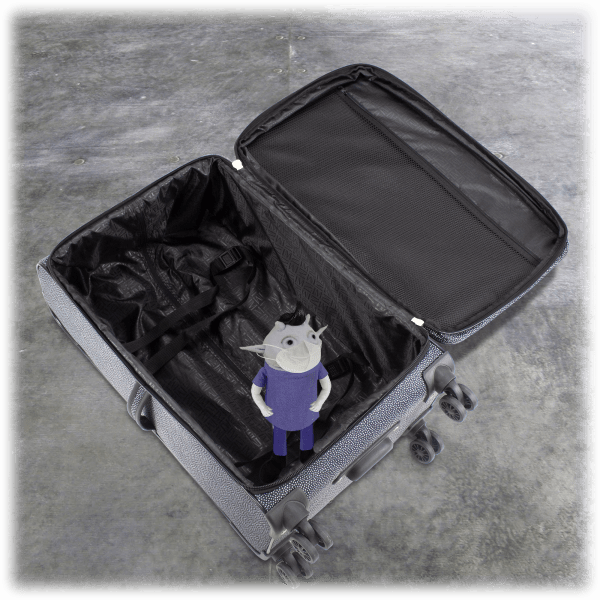 Isaac Mizrahi 3-Piece Spinner Luggage with Matching Tote
You get 3 great pieces of luggage: two bigger bags and one for carry-on
You also get a matching tote
Cool patterns make them easier to spot at baggage claim
Model: LU665-8UNNY
see more product specs
Good Bags, Good Trip
Looking to travel soon? Or just at any point in the future? Then you need some good luggage. Like, for example, this Isaac Mizrahi set we have on offer today. Not only do you get three stylish pieces–a carry-on size, and two larger bags–all with spinning wheels for easy maneuverability; we'll also throw in a bonus tote!
That means you can spend less time worrying about whether you have room for everything you need to pack, and more time deciding where you want to go.
Now, the decision might seem simple. Maybe you want to go somewhere like Paris and see the sights. Or maybe you want to head to the Alps and spend day after day climbing mountains or skiing down them. The problem is, those things are exhausting. You'll get home and you won't feel refreshed at all. Rather, you'll need a vacation just to recover from your vacation!
That's why we recommend choosing a destination that's a bit more relaxing. Somewhere like:
Napbraska
Go With The Flowsaka
Snoozealand
Kick Bakar
Chillinois
Shut Eyerland
The Great Barrier Relief
Sighowa
Uganda Wanna Take It Easy
Tokelahoma
These are some pretty good puns, huh? No? Well, at least the bags are. Good, we mean. So buy some and travel with ease and style!