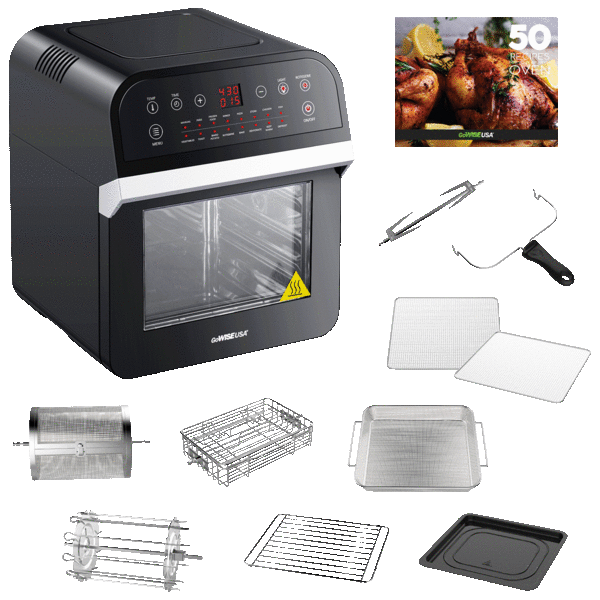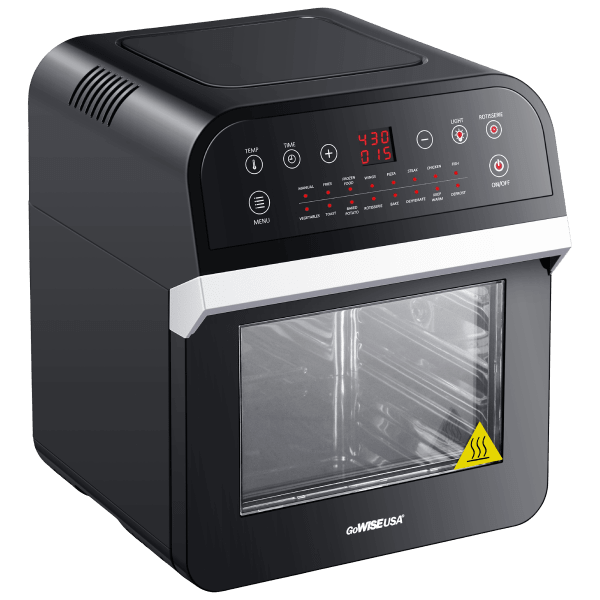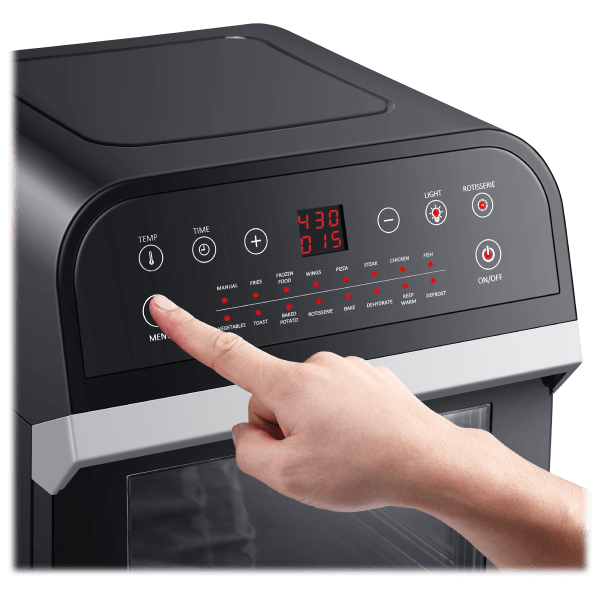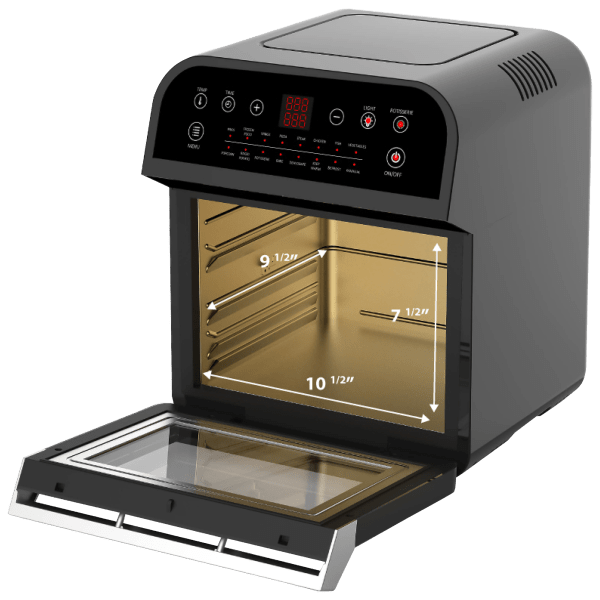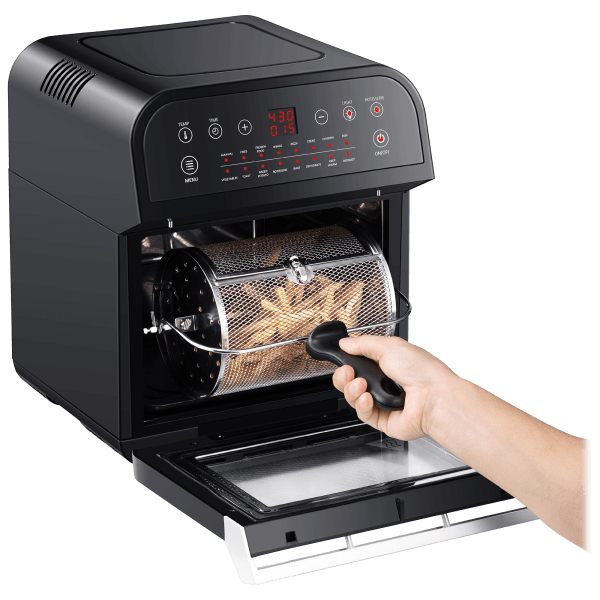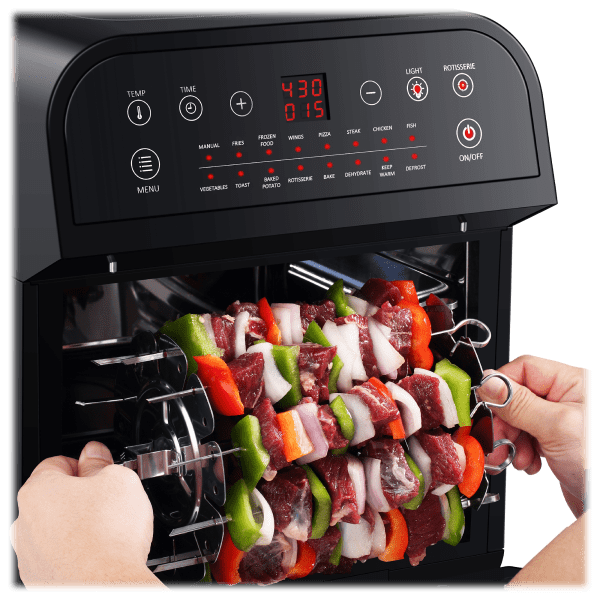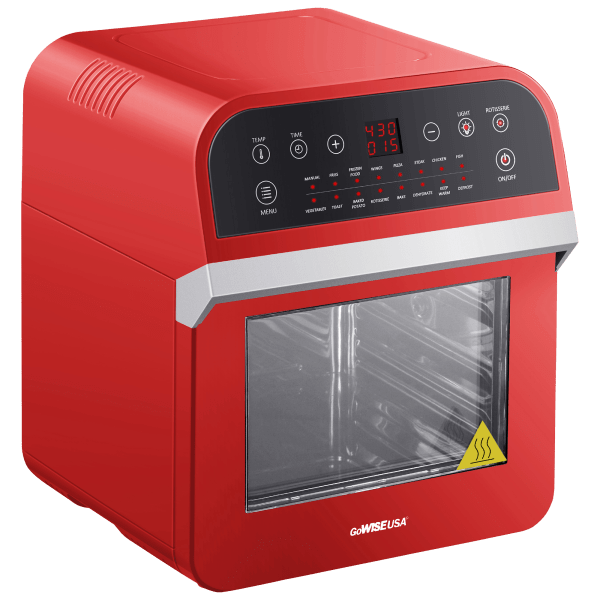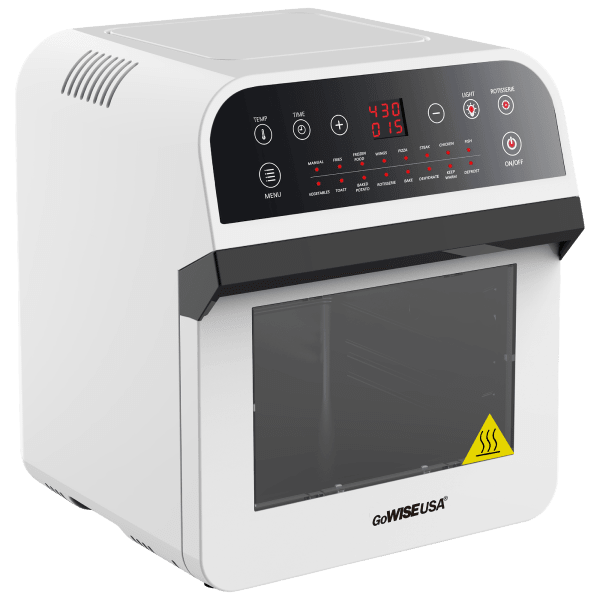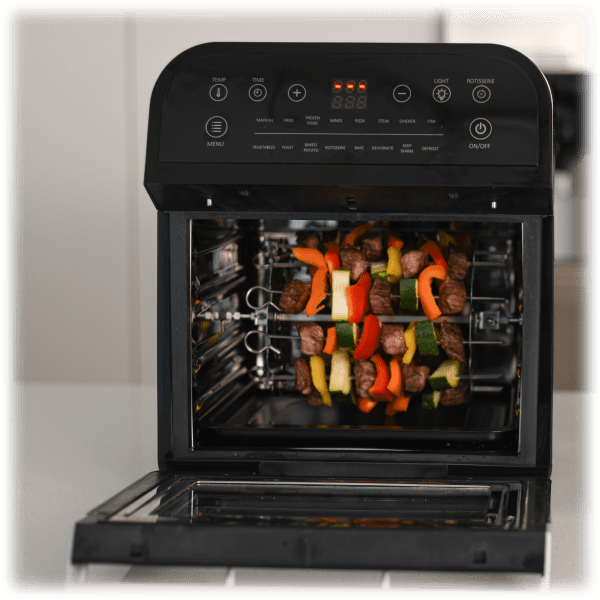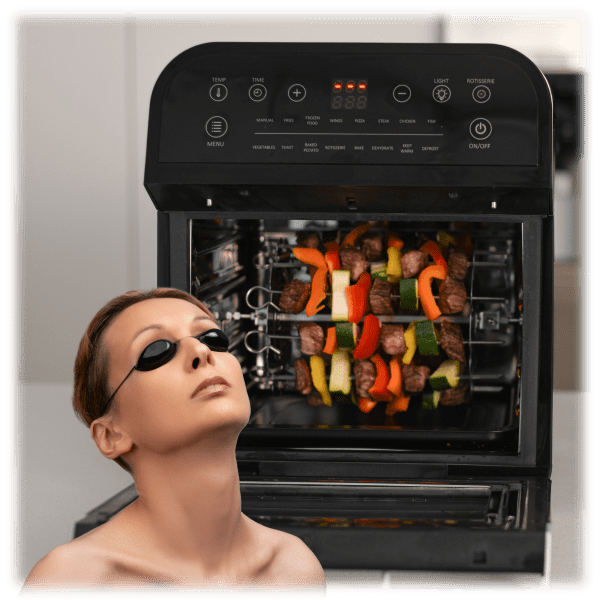 GoWise USA 12.7 Quart Deluxe Air Fryer Oven
12.7 quarts is a lot of quarts
Like, you can make some doozies in here
It can be turned into a rotisserie pretty easily
You get a book with 50 recipes and 10 accessories
15 presets takes the guesswork out of cooking times and temperatures
Stainless-steel interior and removable non-stick drip pan makes for easy clean-up
Can it make margaritas: not sure, but if it can, we promise they will be the crispiest margs you've ever had
see more product specs
The Air In There
Dear GoWise USA,
I am thrilled to reach out to you with an exciting opportunity: a partnership between you–a well-respected manufacturer of kitchen appliances, among other things–and me–a part-time deal-a-day copywriter and full-time failed screenwriter.
Our potential for a partnership hinges on a simple fact: you make high-quality air fryers, and I am currently working on a screenplay titled, Air Friar.
The story revolves around a clergyman who dunks. Perhaps he suffers a crisis of faith when a high-up bishop declares dunking unbecoming of a man of the cloth. Or perhaps a greedy real estate developer tries to buy the church's land out from under them with the intention of paving it over and building a strip mall, and the only way the congregation is able to keep the plan from going through is by challenging the developer to a game of basketball, where it is revealed that the priest can really throw down. Or perhaps it's just an arty slice-of-life film about the ins-and-outs of priesthood with occasional AND1-Mixtape-style dunk compilations interwoven.
Really, I'm not sure what will happen in the movie because the only part of the movie I have written is the name of the movie: Air Friar.
So, why am I reaching out to you this early in the project? Because I don't want this to be a simple case of product placement. I want you all at GoWise USA to feel like equal contributors to this project. You see, I am willing to make it a core plot point that the Air Friar owns his own GoWise USA air fryer.
Could it be subtly implied that the air fryer is the key to both his faith and his ability to throw down nasty tomahawk jams? Could the closeness of the fan to the convection heating element (the detail that most clearly delineates an air fryer from a simple convection oven) be a metaphor for his closeness to both God and the rim? Could he at one point lapse into eating deep-fat fried food and lose both his ability to deliver beautiful sermons and jaw-dropping put-back slams, only to regain his vertical and his oratory abilities when he rediscovers the healthy yet golden brown and delicious meals his air fryer is capable of producing? Might he use its 12.7-quart capacity to cook dinner for the many wise-cracking nuns who comprise his team?
All of these decisions are yours to make, GoWise USA! Such is my willingness to collaborate for the betterment of my art!
The only thing I ask is for your cooperation. And also, a lot of money.
Please consider this offer seriously.
Sincerely,
Sean Adams