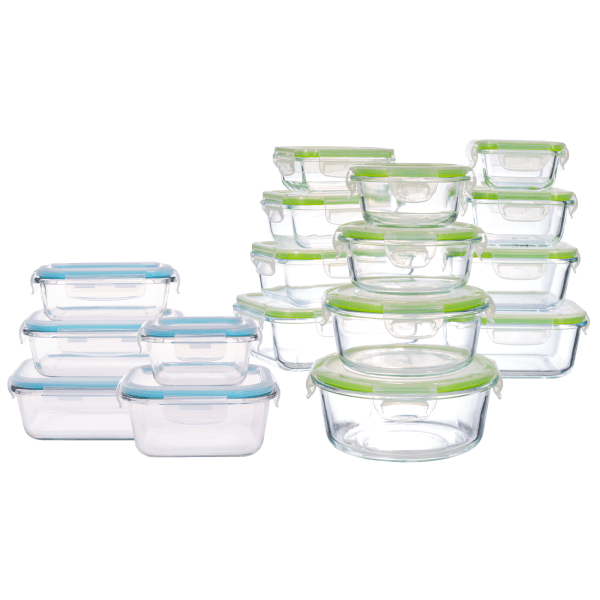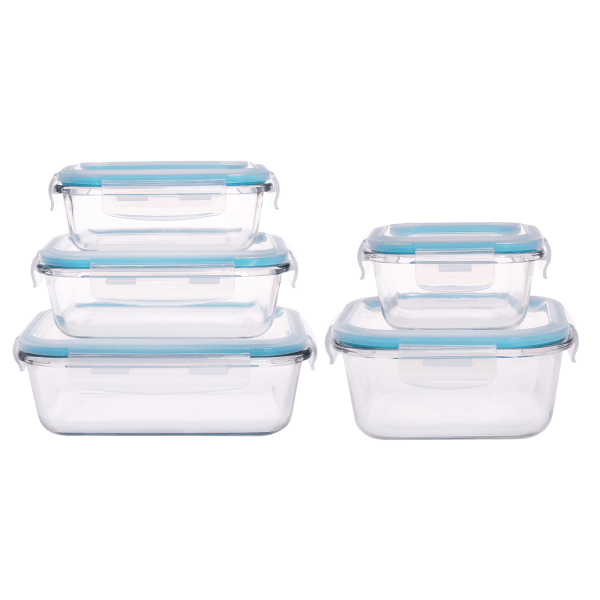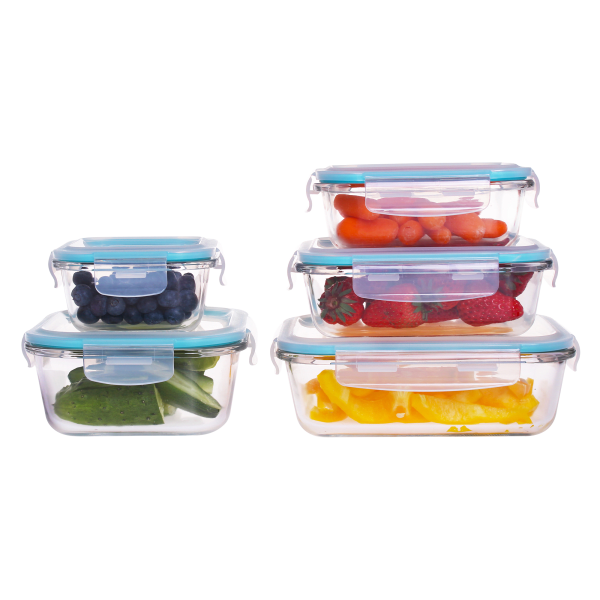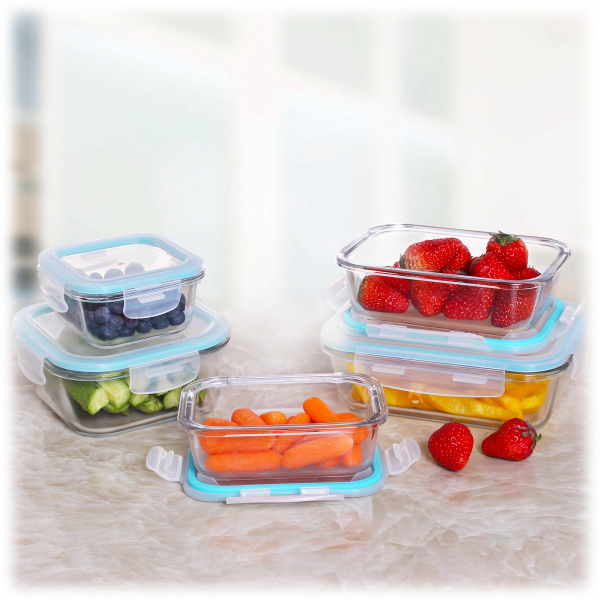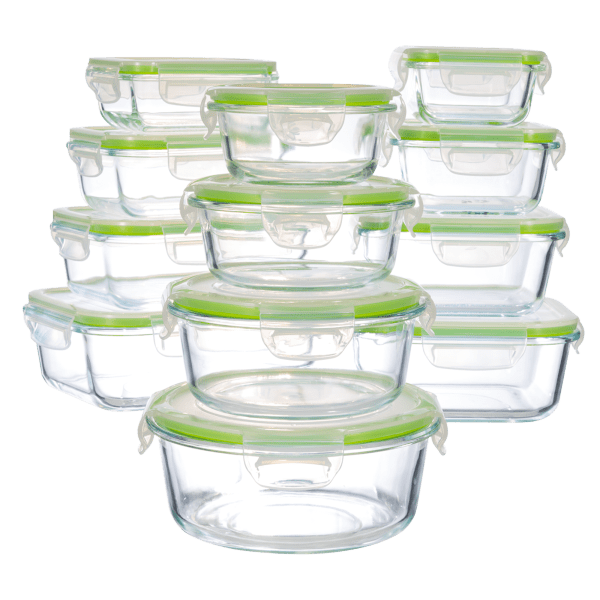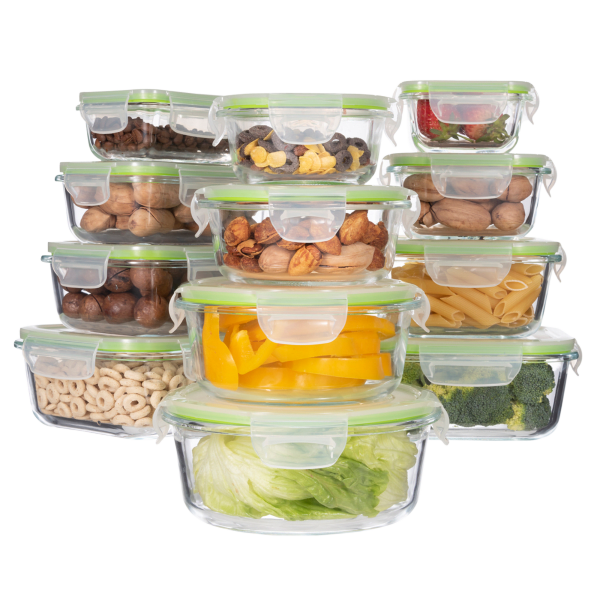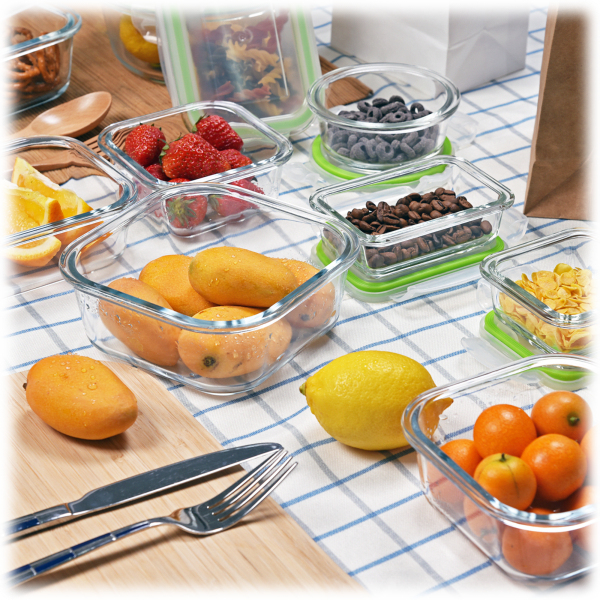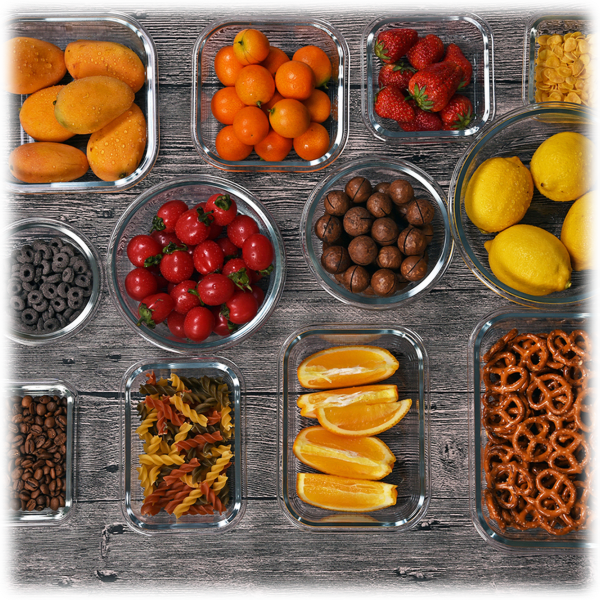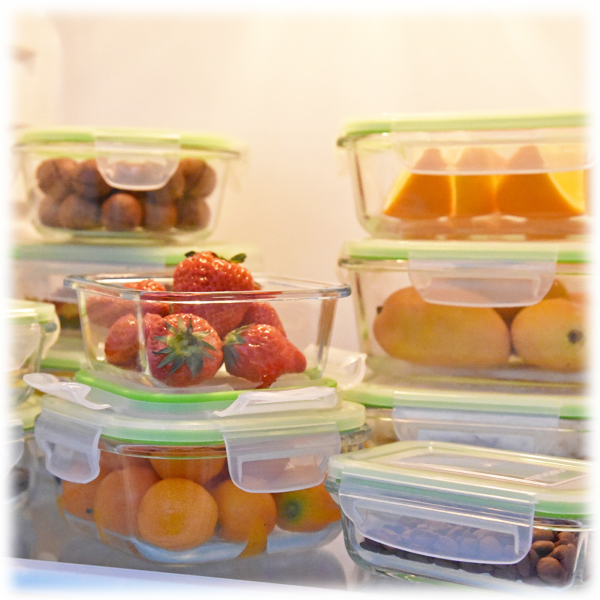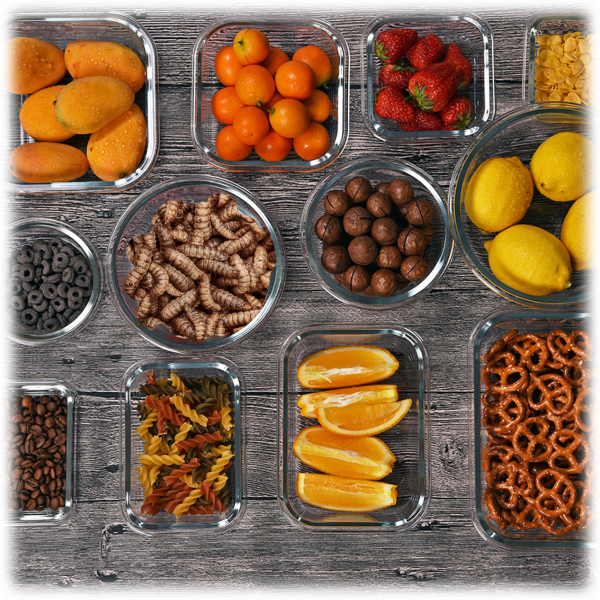 Genicook 5-Pack or 12-Pack Borosilicate Glass Food Storage Sets
Plastic containers suck
Glass containers rule
You get 5 different containers, each with a corresponding lid
Model: 10G1001, which is written in a rare computer language known as 'Binar-G'
see more product specs
Food For Thought
When I'm stuck at home and I need some easy turn-my-brain-off entertainment, I watch Food Network cooking competition shows. The gold standard is Guy's Grocery Games. Chopped is good, but a bit self-serious and mean. Cutthroat Kitchen is fun, but there's too much shenanigans, not enough emphasis on the cooking prowess, IMO. Iron Chef America is pretty rad, but there's not always a ton of variety. And Beat Bobby Flay is the worst, because Bobby Flay usually wins, and who wants to watch that?
But my recent favorite is one called Cooks Vs. Cons.
No, it's not a sequel to Con Air in which the surviving convicts from the flight are sent to a rehabilitative cooking school and then made to take on a team of celebrity chefs in an epic culinary battle to save the rec center.
It's actually a show in which 4 contestants compete to impress the judges with their skills in the kitchen. The catch: only 2 of them are professional chefs; the other 2 are talented amateurs. One contestant is eliminated in the first round, at which point they reveal whether they're a cook or a con. The rest wait until the end of the show, telling their stories right before the final judging is announced.
What's brilliant about it is that it's a contest but also a mystery. You're not just watching to see who bests the competition; you're analyzing their every move to figure out who's for real, and who's faking it.
Amazingly, the cons win almost as much as the professionals. And when they do, and host Geoffrey Zakarian asks how they got so good at cooking, many of them answer: "By watching Food Network."
In other words, the whole thing is a weird sort of meta mindfuck. Because the chefs plating in elaborate artistic ways, or trying something totally bold and outside the box? That's often the sign of a con, because it shows they watch other Food Network shows where such things are important. Whereas the people cooking simple yet delicious dishes and not caring all that much about how messy they look? This is more often than not the sign of a professional chef who works in catering or runs a school cafeteria, i.e. someone who's forced to think a lot about flavor, not so much about presentation.
What's the point of sharing all this? It's simple: whether you cook professionally or just for fun, you're probably going to have some leftovers.
So maybe get this set of glass storage containers from Genicook.