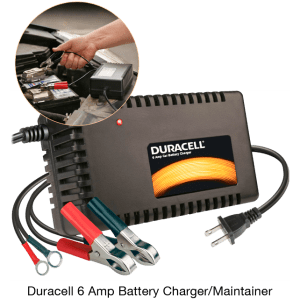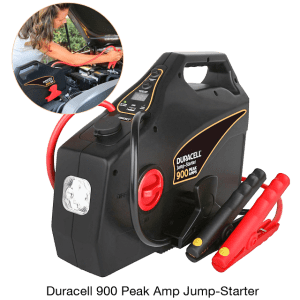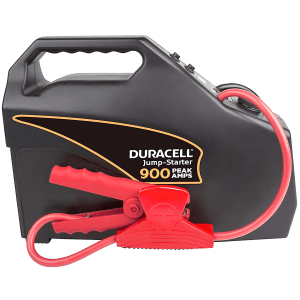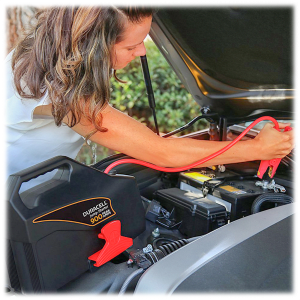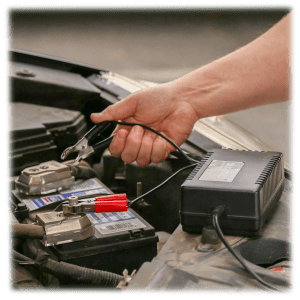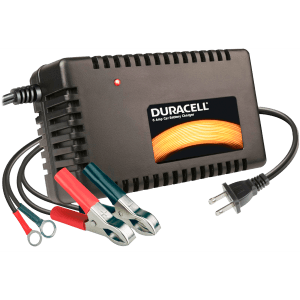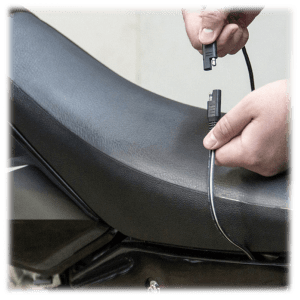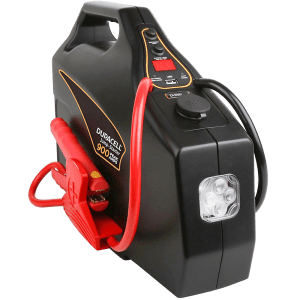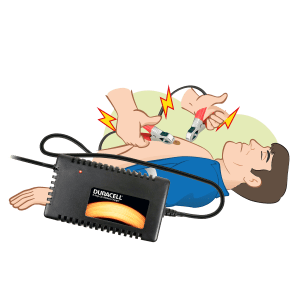 Duracell Jumpstarter & Maintainer
900 peak amp jumpstarter has built-in 12Ah SLA battery and copper clad 6 AWG jumper cables
6 amp maintainer recharges dead-to-start battery in 40 minutes
Model numbers DRJS30 and DRBC6A (we assume the DR stands for "Duracell", and does not imply either of these products holds an advanced degree)
see more product specs
You Will Henceforth Depend on the Kindness of Strangers
Much is made of our current state of isolation. We self-separate into communities of like-mindedness, never meaningfully interacting with anyone who holds a different point of view from our own. Over time we come to imagine such people not as fellow citizens with whom we disagree, but as the enemies in our midst. In such an environment, how is compromise even possible? Instead of a necessary mechanism by which people with differences solve problems in mutually acceptable ways, it's seen as capitulation to a blackguard we should rather destroy. Our politics, our culture, our very civilization suffers as a result. Here's how to fix it.
We need to start having real-life interactions with each other again. The kind we used to have to have, before the internet gave gates to the narrowest niche communities; before suburbanization isolated us in privacy-fenced cul-de-sacs; before it became normal to stare directly into your phone all day and never meet the gaze of a single other human.
These interactions are the only way to dispel the silly paranoid caricatures we all construct of one other, and reassure us that the people we disagree with about minor shit like "what should the top marginal tax rate be" are not Lucifer's agents bent on ruin, but our brothers and sisters and neighbors trying to figure out what's right, like us.
You can make this happen in your own life by NOT BUYING these Duracell battery accessories.
If you own this Duracell battery charger/maintainer and or this Duracell jump-starter, chances are good you'll be able to prevent or solve vehicular battery troubles all on your own, with no need to rely on the kindness of a passing stranger. There you'll be, getting yourself out of a jam unassisted, thinking uncharitable thoughts about every other motorist you see. "I don't need their help," you'll think. "When it comes down to it, you can't count on anyone else anyway."
These thoughts are corrosive.
Instead we recommend you forgo these implements of self-sufficiency, and when you inevitably find yourself stranded in a strip mall parking lot, try to flag down a good samaritan.
It might take a while.
But we're confident someone will eventually pull alongside your disabled car in a vehicle that evinces its owner's ideological dissimilarity to you (Trucknutz dangling from the bumper, a dreamcatcher on the rearview, whatever), roll down his or her window, and charitably ask "Everything alright over here?"
And you'll smile, and say "It's slightly better now, fellow American, because you and I are about to exercise basic decency — a badly atrophied muscle in our body politic from years of disuse."
Just think: If you owned either of these Duracell products, you would have missed out on that.