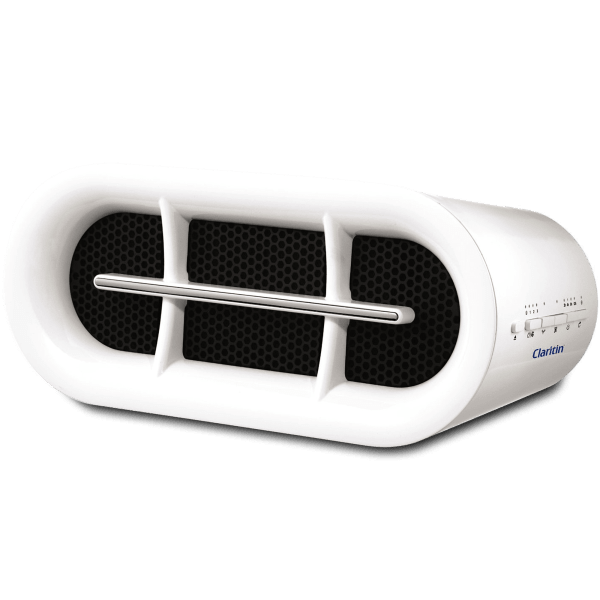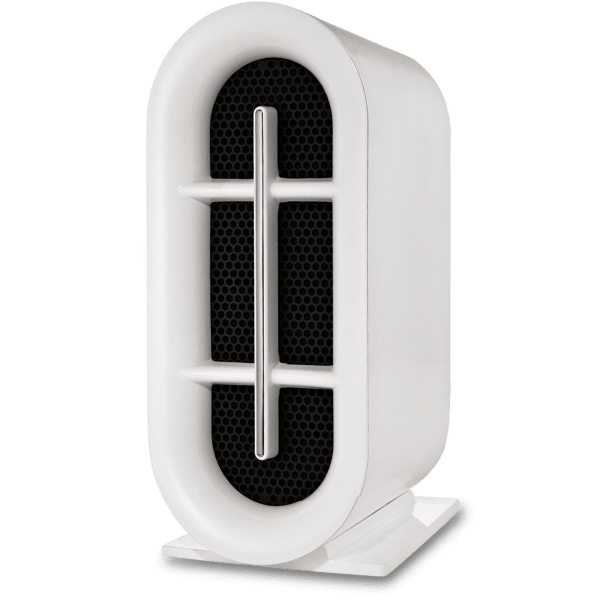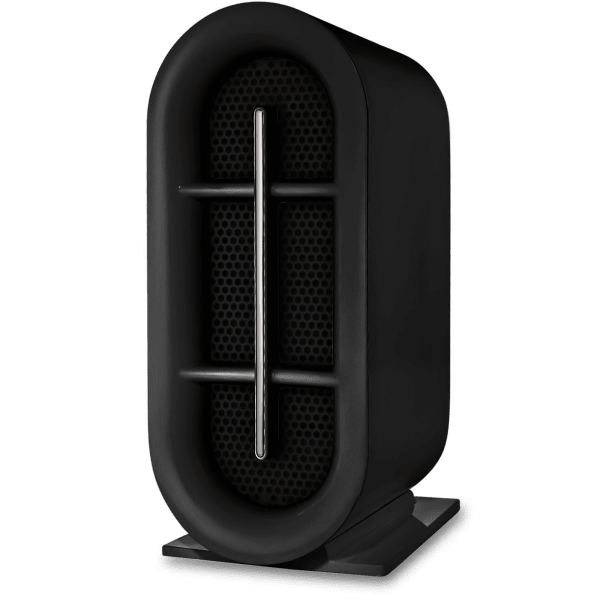 Claritin True HEPA Permanent Filter Air Purifier
Includes four-stage filtering with a True HEPA filter that removes 99.97% of airborne particles
"Permanent" filter, supposedly, but what lasts forever in this crazy world of ours?
Good for small-to-medium rooms
The "True" is because the owners of the HEPA trademark allow shit like "HEPA-like" and "99% HEPA", which are synonyms for "not HEPA"
Operate vertically or horizontally in case your air is sideways
Model: CAP529B-TU, CAP529-U
see more product specs
Drugs not included
This is not one of those products we get our hands on because it's obsolete. Or it's refurbished. Or it just sucks. It's because it's labeled with goofy Claritin crossover branding. That deal is apparently over now, but we have to wonder, who thought this was a good idea in the first place?
This isn't like Hershey expanding from chocolate bars to chocolate syrup. When people see the name "Claritin" on a package, they're going to expect the presence of some Claritin, a substance which is not at all present in this air purifier. Hence, IT MAKES NO FREAKING SENSE except as the hollowest kind of cross-brand force-feeding. The National Dairy Council has done a bang-up marketing job, too, but you don't see them branching out into Got Milk? brand bottled water.
Somebody out there must agree, hence the end of this experiment in pharmaceutical merch. And not a moment too soon. If this became the new normal, we'd all have to start buying lingerie from Viagra's Secret. Problems with cholesterol? Forget the doctor. Just prescribe yourself a daily dose of red wine from Crestor Vineyards. The captive audience of teenage ADHD patients should be marketing gold for iPhone games by Adderall Studios.
There's no "meow" in "clinical depression": pet the blues away with Abilify brand kittens! Lunesta: you've taken the sleeping pill, now wear the pajamas! Dude, nothing gets the testosterone pumping like AndroGel Motorcycles!
Fortunately, you need not concern yourself with such trifles. All you need to know is that this air purifier does NOT gently exude a soothing Claritin mist or anything like that. But it does boast a permanent, true HEPA (not "HEPA-style" or "HEPA-like" or "99% HEPA") filter, removing 99.97% of airborne particulates. About the only thing it can't remove is that silly brand name on the box. Score!