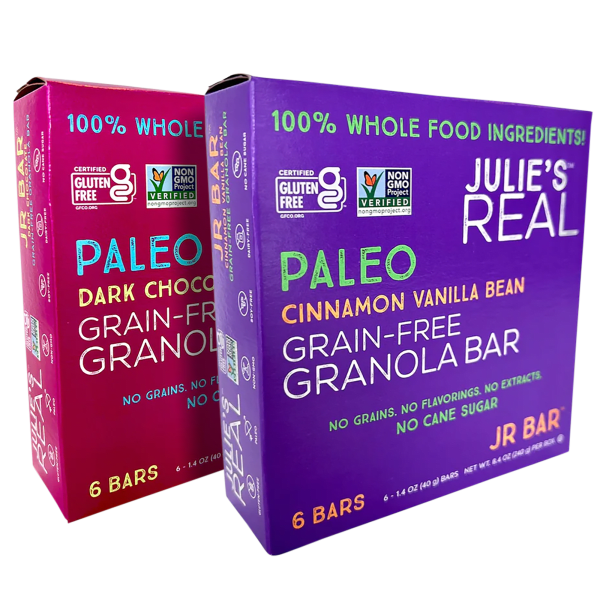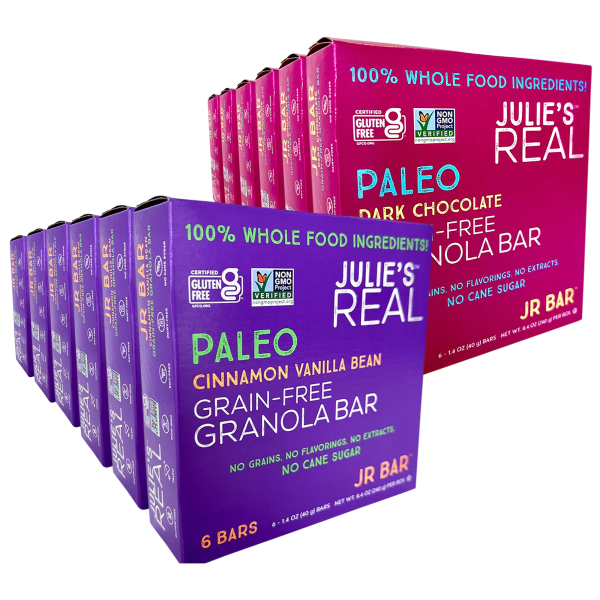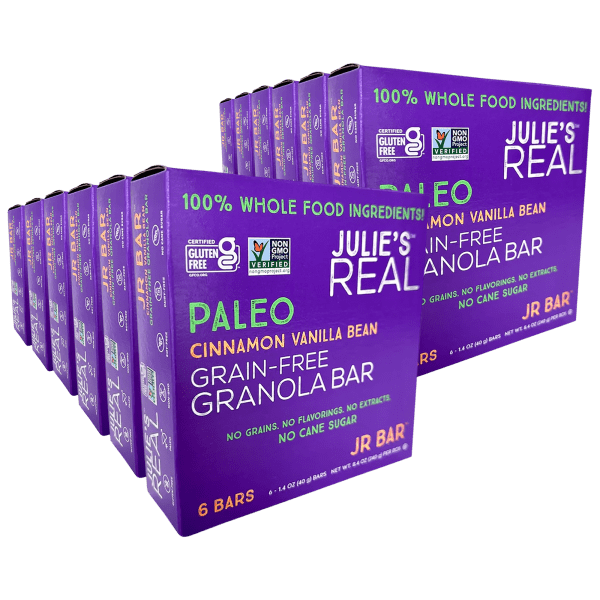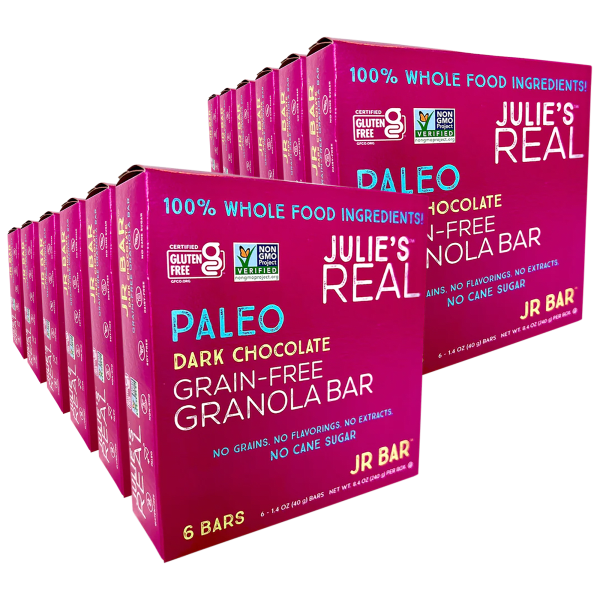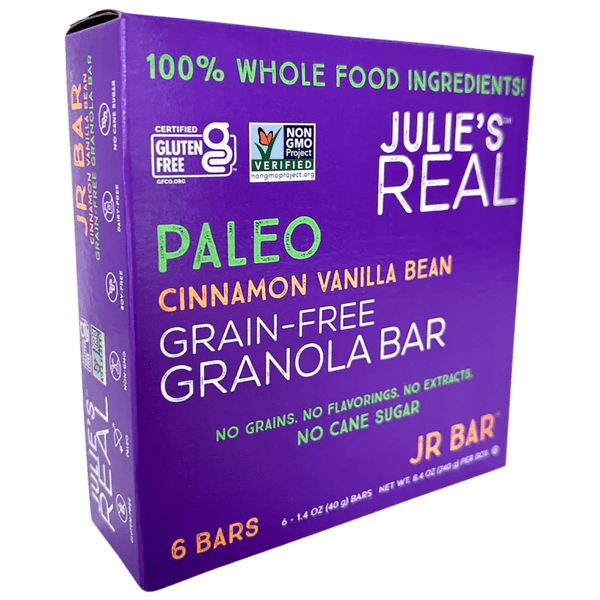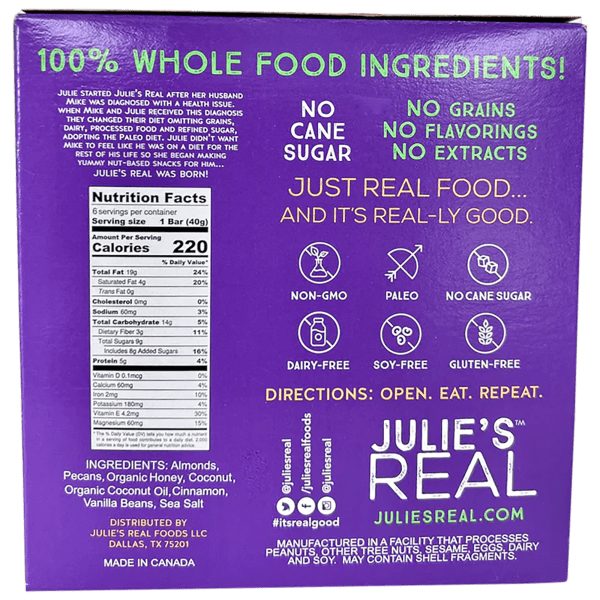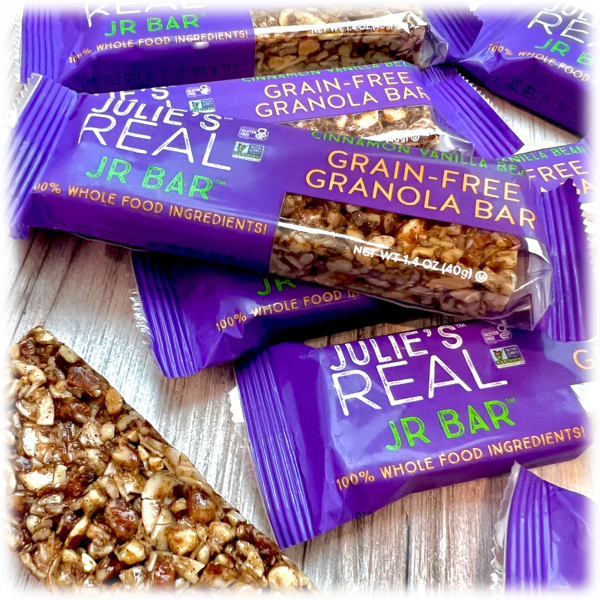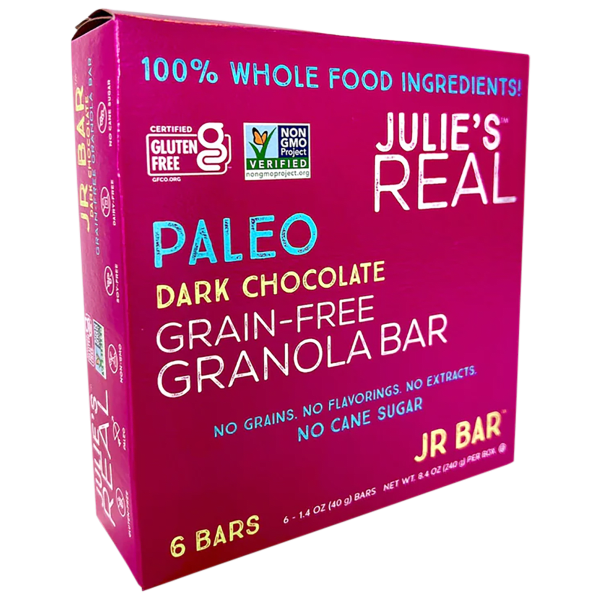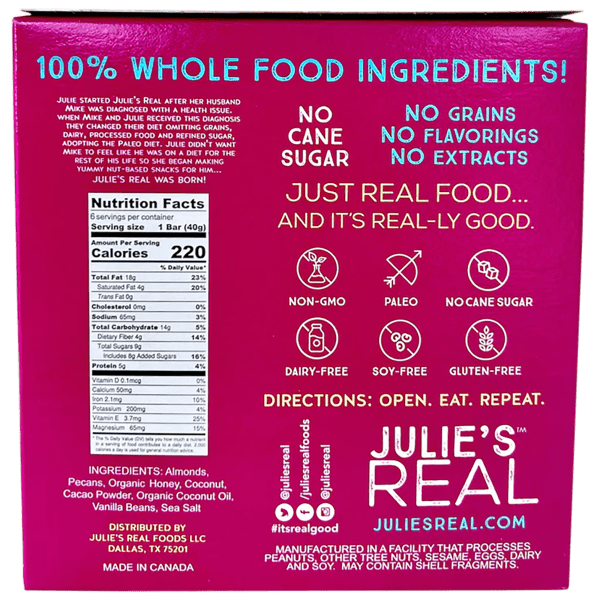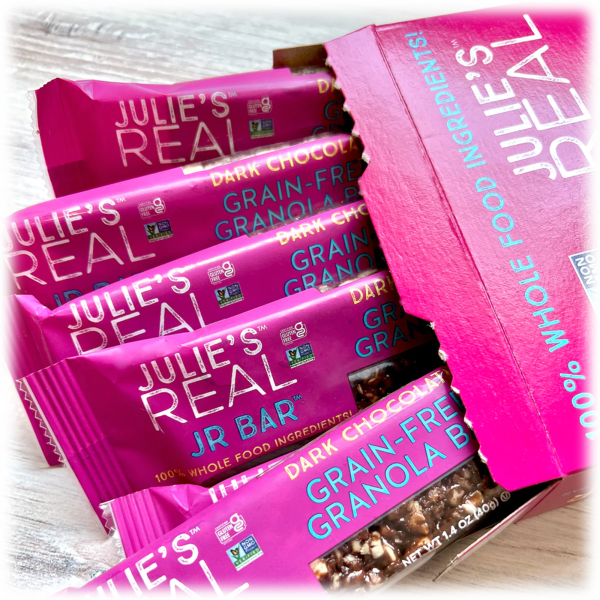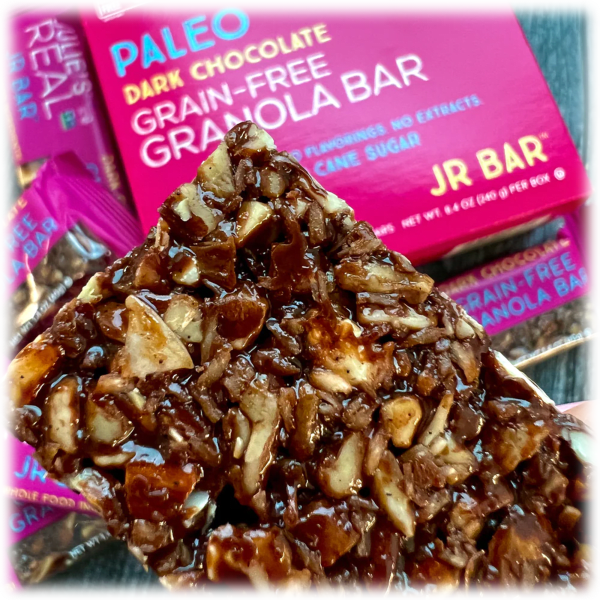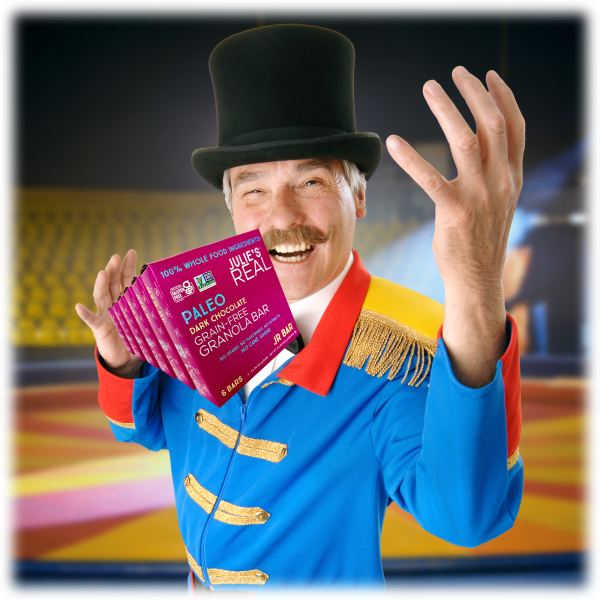 72-Pack: Julie's Real Grain-Free Granola Bars
No grain, all gain!
We don't know what that even means!
They taste good, apparently
Ingredients: almonds, pecans, honey, cinnamon, cacao powder, coconut, coconut oil, vanilla beans & sea salt
Paleo, sweetened without cane sugar, grain-free, dairy-free, soy-free, gluten-free, and now for a price that's basically free (compared to what you'll pay elsewhere)
Why do they call Julie one of the best rappers of all time: because wherever she goes, she always brings killer bars
see more product specs
Bar None
What we've got here are some snack bars. They're paleo. They're grain-free. They're GMO-free. They're gluten-free. They're dairy-free. They're soy-free. And they're sweetened without cane sugar. In other words, they're not loaded with a bunch of garbage.
And they still manage to taste good.
Here's a four-star review from Amazon user "I Love Stuff":
Grading these bars on taste alone is easy. They taste like the ingredient list. No funny chemical or artificial presence. The nuts really dominate the flavor profile then the cocoa. The bars are very sticky and melt easily but they are tasty and filling.
Why only 4 stars? Well, as I Love Stuff goes on to explain: the price (on Amazon) is a bit steep.
User Webb agrees:
These bars are really good. They have all-natural ingredients and you can really taste each one in the bars. At $2.50 a bar these are a little on the expensive side but the quality really shows.
That does sound a bit pricey. So it's a good thing we're offering a 72-pack for $29.99, right?
That's even cheaper than discount alternatives like Julian's Unreal Grain-Full Granola Bars. Which aren't granola bars at all, but little voids in granola bar packaging. Legend has it, those brave enough to scream into them experience an overwhelming sensation course through their bodies which, for reasons that cannot be explained by science, reminds them of barley.
Huh. That got weird. But these bars aren't weird at all. They're just granola bars with all the good stuff and none of the bullshit. And we have them for a stupid low price. So get them. And then: eat them.