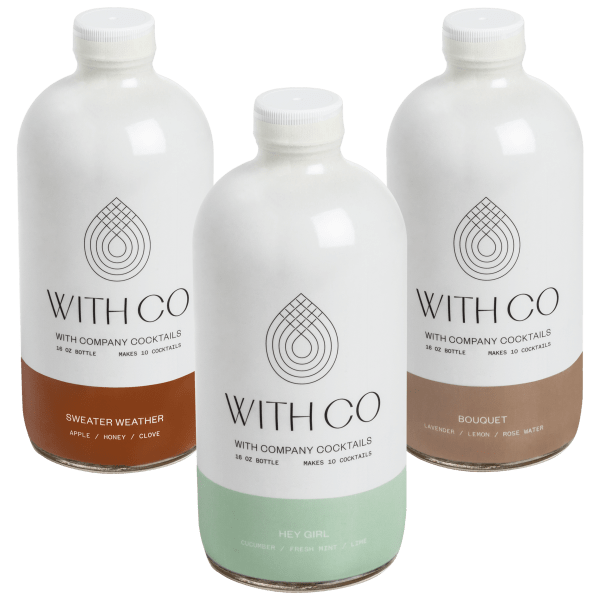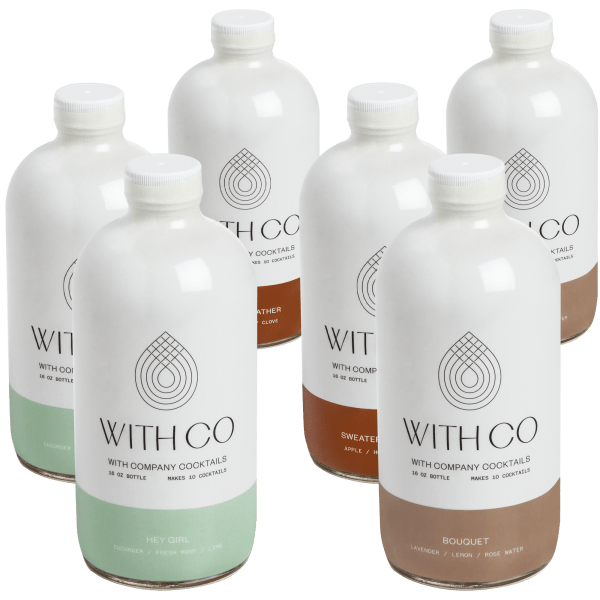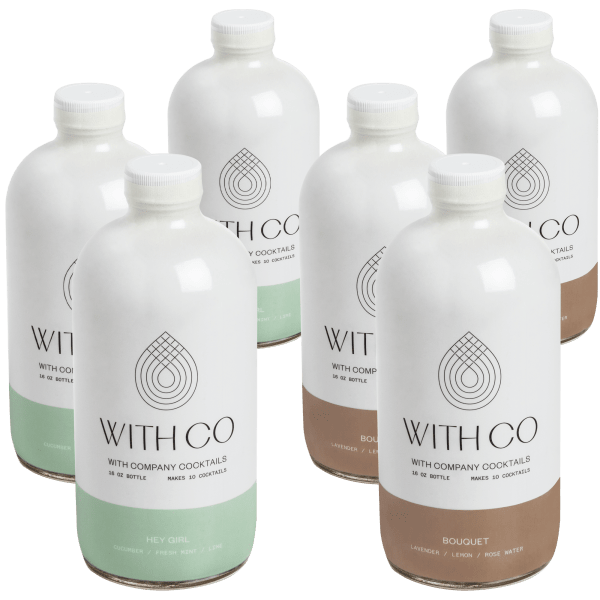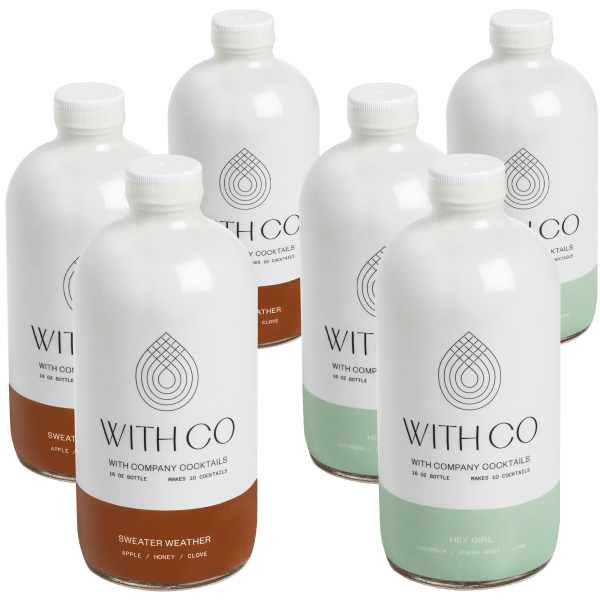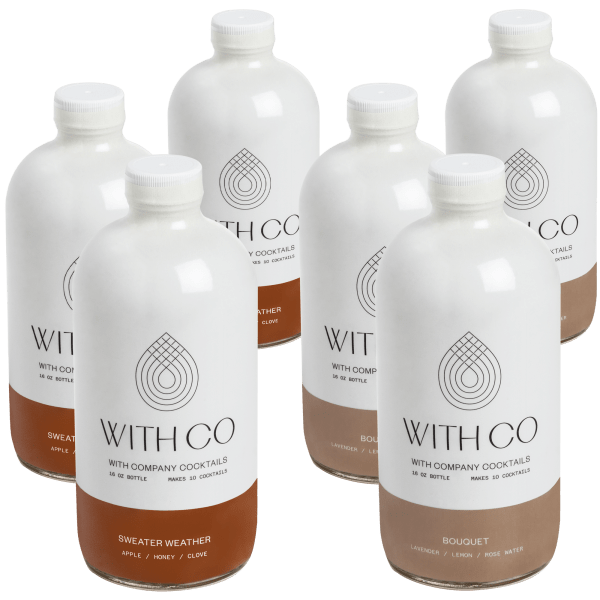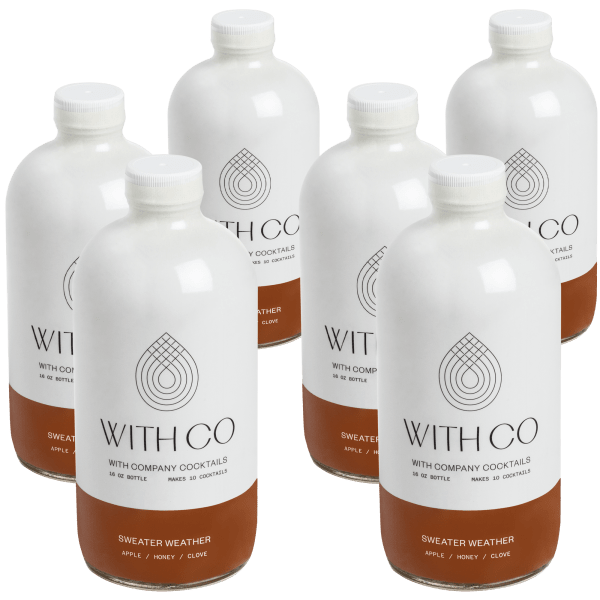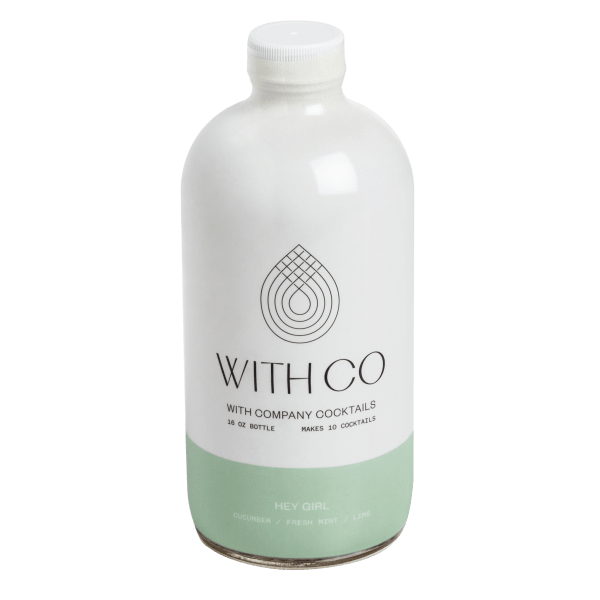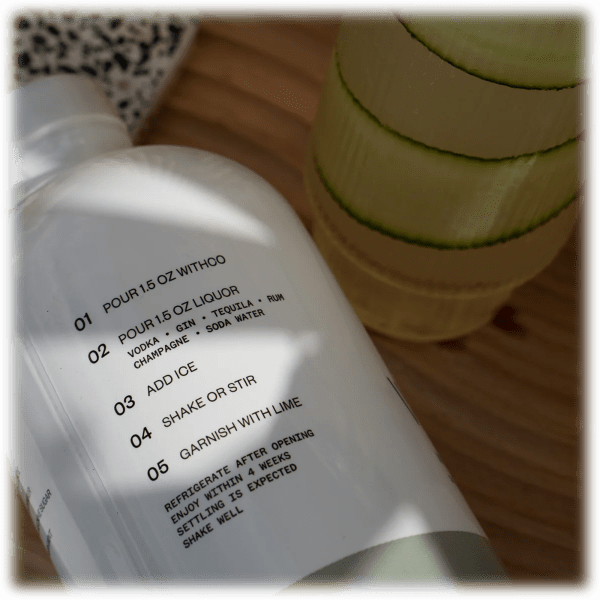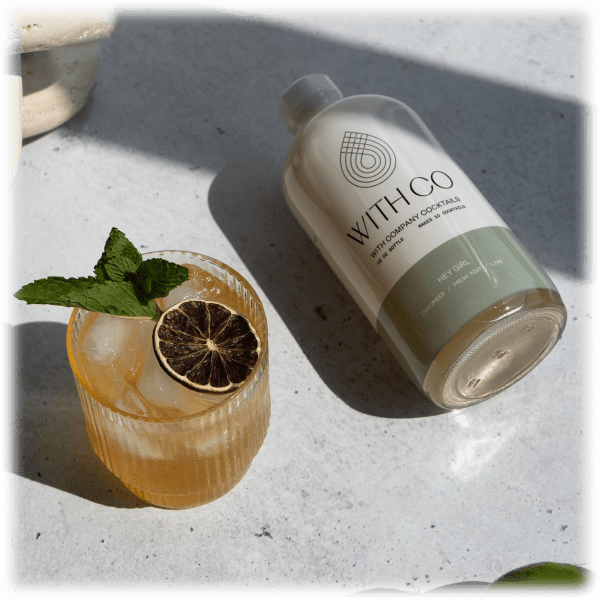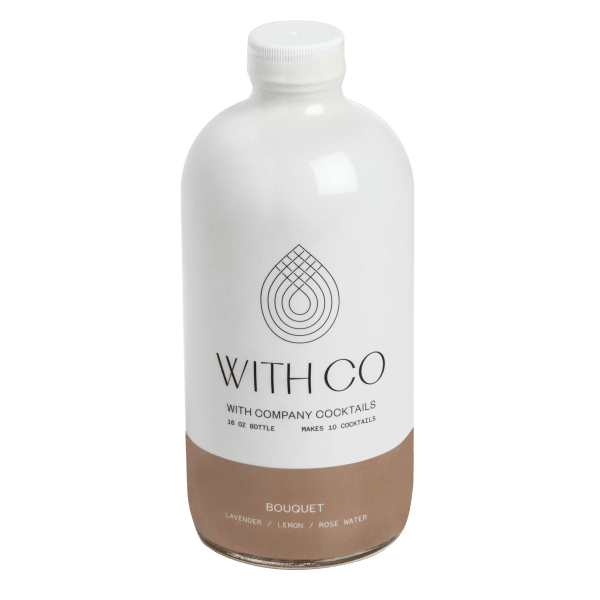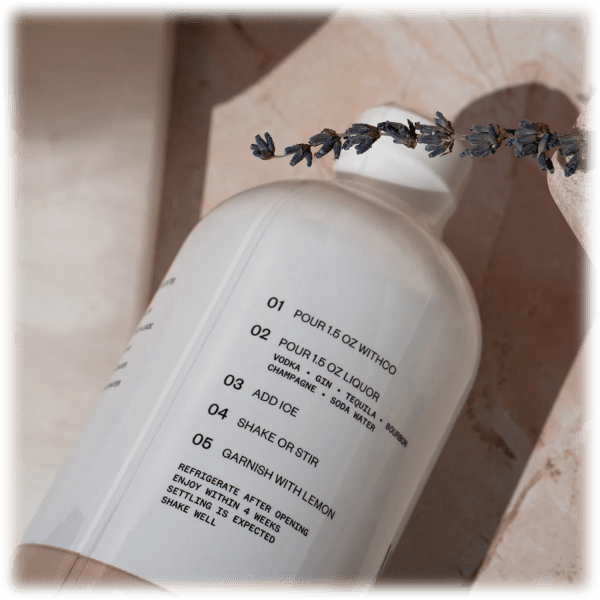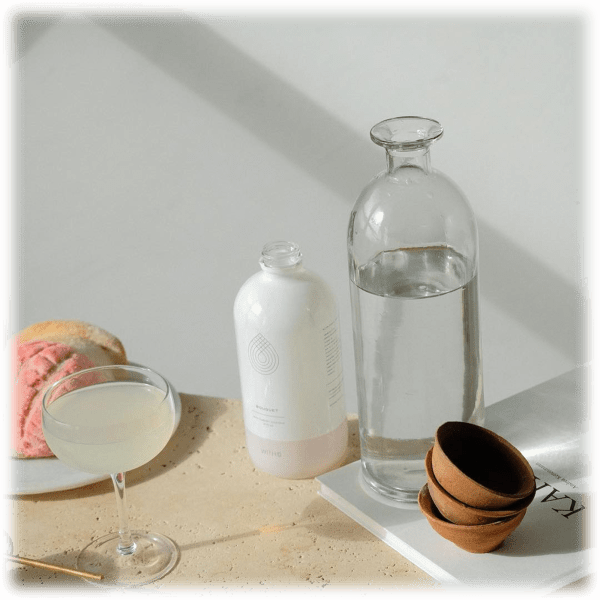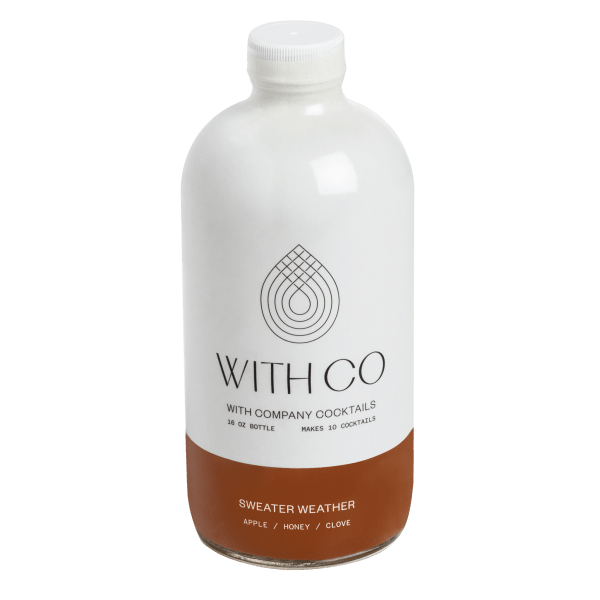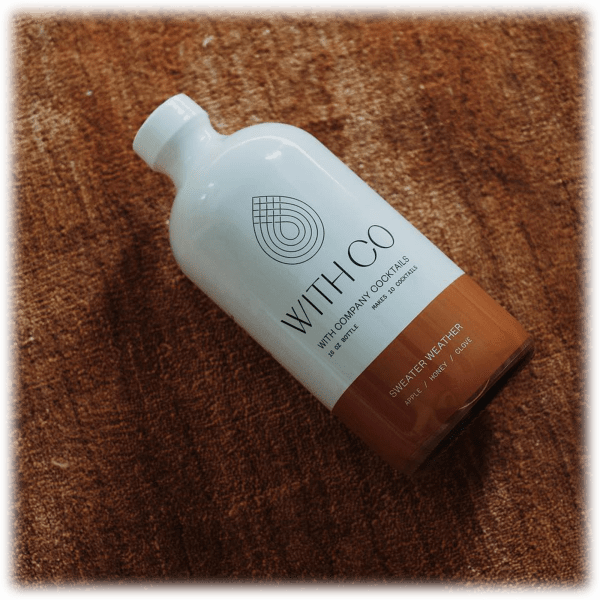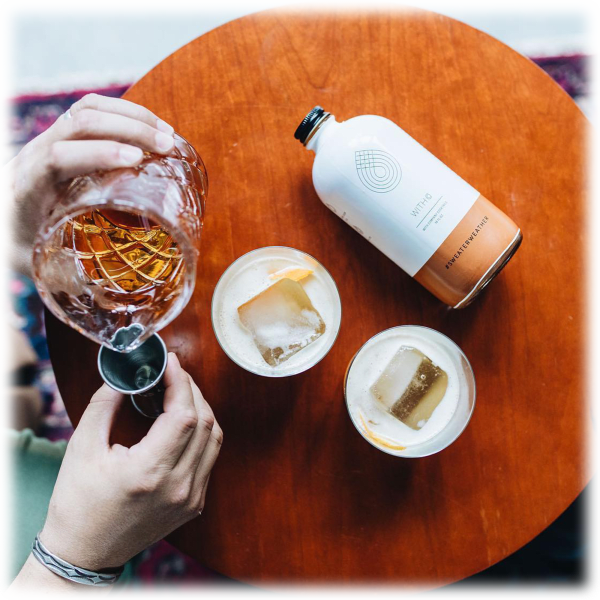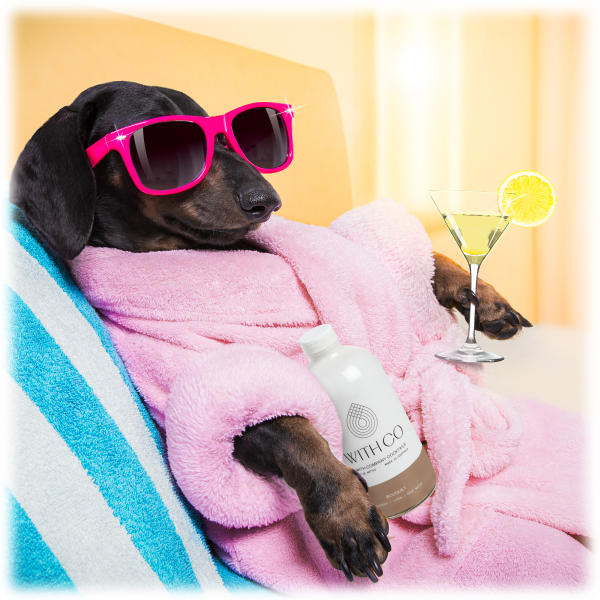 6-Pack: WithCo Cocktail Mixers
Get two of each flavor, three of two, or six of the sweaterweather
The Sweater Weather is apple, honey, cayenne, and clove
The Hey Girl is cucumber, fresh mint, and lime
The Bouquet is lavender, lemon, and rose water
Each bottle makes 10 cocktails or mocktails
Can it make margaritas: amazingly, no!
see more product specs
Get Mixin'
Everyone's personal evolution in the kitchen is different, but we'd argue many of you out there follow this pretty basic path:
First, you love anything that's quick and easy. Just add hot water to that ramen. Just pop that frozen pizza in the oven. Just crack open that weird tub of margarita mix and pour in some tequila.
Eventually, though, you change course and go through a snobby phase where you do everything yourself. You're following authentic ramen recipes, making pizza dough from scratch, and doing all the fruit-cutting and mixing and shaking required for a bar-quality cocktail.
Then, finally, you realize life is too short. Maybe you don't always want to follow a 12-step recipe. Maybe you don't want to start the process of making a pizza the day before so the dough has time to rise. And while it's fun to feel like a mixologist now and then, it gets old when making cocktails takes twice as long as drinking them.
So what do you do when you reach this point? You go back to using some quick and easy pre-made stuff, only now you're more discerning. Like, you can zhuzh up your 10-for-a-dollar ramen with some nice shiitakes. And you don't have to buy Tombstone pizza; you get pre-made dough at Trader Joes. And when it comes time for some cocktails, you look for quality mixers on which nary a parrot graces the packaging.
These are that.
They're quick. They're easy. They're ready to go. But also, they're good. Like, so good that Liquor.com named one of WithCo's mixers the best overall mixer to buy in 2023. And not in the budget category, either. Just: the best mixer.
Because these aren't budget mixers.
Though, to be fair, we aren't selling that one. But still: it shows these people know quality.
So get some good mixers and enjoy a nice cocktail or mocktail without the hassle.