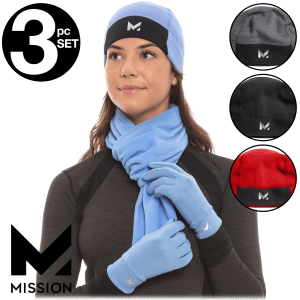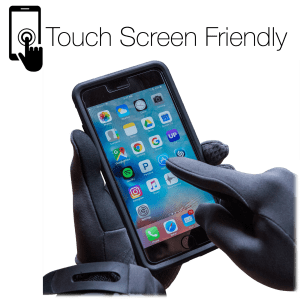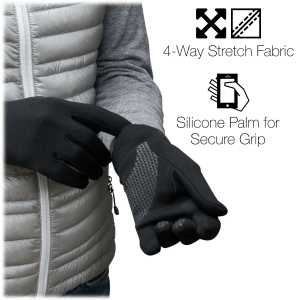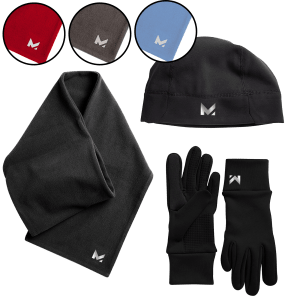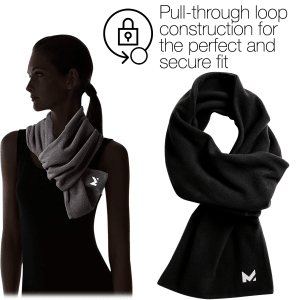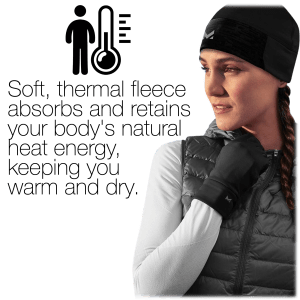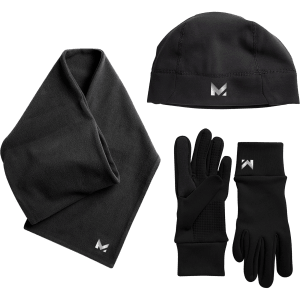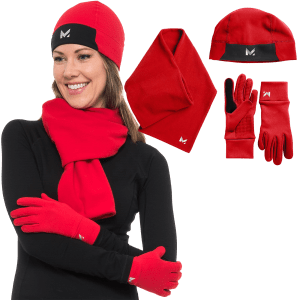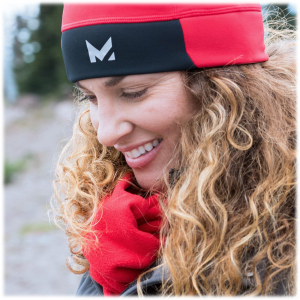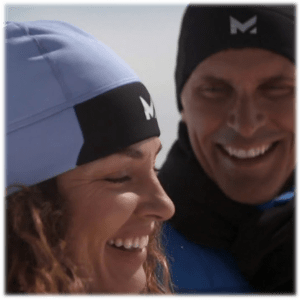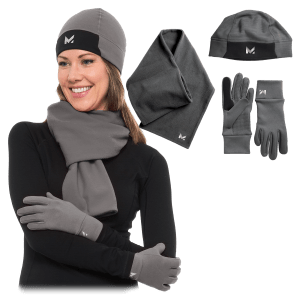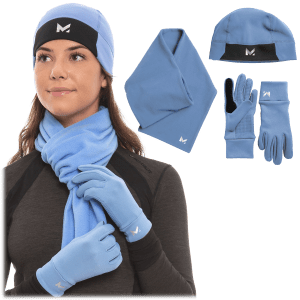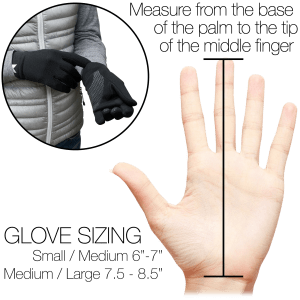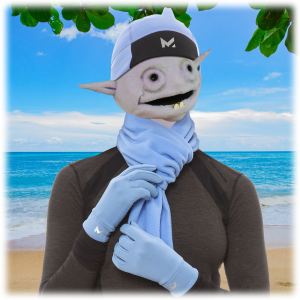 RadiantActive 3-Piece Beanie, Scarf and Glove Set by Mission
You get 1 hat, 1 scarf, and 2 gloves.
Other sites would probably try to call that 4-pieces but we don't pull that crap.
They'll look great in that drawer with the other winter stuff while you pretend there is no temperature south of 60 degrees.
They're made from a special fleece that isn't exactly moisture-wicking. It's more like moisture-deleting. It makes it evaporate super quick, which is better for cold weather.
Uhh, if that doesn't make any sense, maybe read this.
Pick a color, any color (of the 3 we're offering).
Silicon panels on the palm and fingers of the gloves, make them 100% phone-ready. (Or, like, 89% phone-ready. Like, you might not want to write an email in these gloves. But you can hit 'next track.')
If wearing stuff is your jam, check out Mediocritee.
Model: F12396-P. That's going to be a key on the massive keyboards of the future.
see more product specs
Summer's For Scarves
These sets are pretty cool. They're not crazy heavy duty or anything. Like, when the Polar Vortex descends, you might want something a bit thicker. But for the most part they get the job done, and moreover they get the job done dryly thanks to being made from a special fleece that "rapidly evaporates perspiration." That's different than moisture-wicking fabric, btw, because it doesn't just wick moisture away. It makes it feel as though the moisture was never there and thus is better for cold temperatures.
For those who live in Minnesota, these are a great purchase any time of year. For the rest of us, it'd be smart to buy some now for super cheap and save them until next November.
But that's not fun, is it? No way. Nobody likes getting something and stashing it away. If you buy a hat, scarf, and gloves, you want to wear them NOW! It's just human nature. Which is why we're excited to share that, while winter weather isn't an issue for many of us at the moment, there are plenty of spring and summer hazards that these can protect you against. We've listed a few below.
---
*Situation: You're out for a stroll in the park. You pass a bee's nest, and a few baby bees get stuck in your hair. The mistake the hair for their hive and you for their queen. It's terrible for your allergies because they're always bringing you pollen, and then there's the issue of them constantly trying to mate with you.
Solution: Wear a beanie!
---
Situation: You've got a job interview coming up. You already aced the phone screen and feel really good about both your chances. The problem is, you don't know how they feel about the seminal 2007 Tim Allen-led comedy, Wild Hogs. Your feelings, meanwhile, are clear. You love it, hence your W-I-L-D H-O-G-S knuckle tattoo. Still, it might be best to keep that under wraps until you can really find out where your would-be employer stands.
Solution: Wear gloves!
---
Situation: While hiking in the woods behind your house this past winter, you found a cave, and in the cave you found a witch's home. You tried to steal an ancient amulet, got caught, and the witch (as witches do) put a hex on you, causing your head to fall off but for you to go on living. You carried it around all winter, when it was too cold to leave the house and convene with friends. But now, it's summer, and there's grilling to be done and camaraderie to be enjoyed. You don't want to freak out your friends with your new two-part body, so you better use something to tie your head on until it's the right time to show them the truth.
Solution: Wear a scarf!
---
Situation: It's spring. Love is in the air. You're going on a first date. You want to send a message to your potential new significant other that while you admire technology, you admire nature even more.
Solution: Wear a tee from Mediocritee.
---
Fine, we tossed in a little plug there at the end. But I think we can all agree that the other situations are very real and totally common.