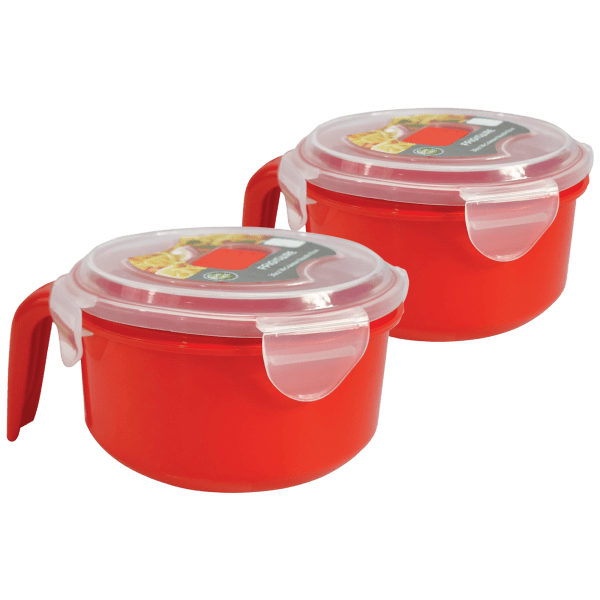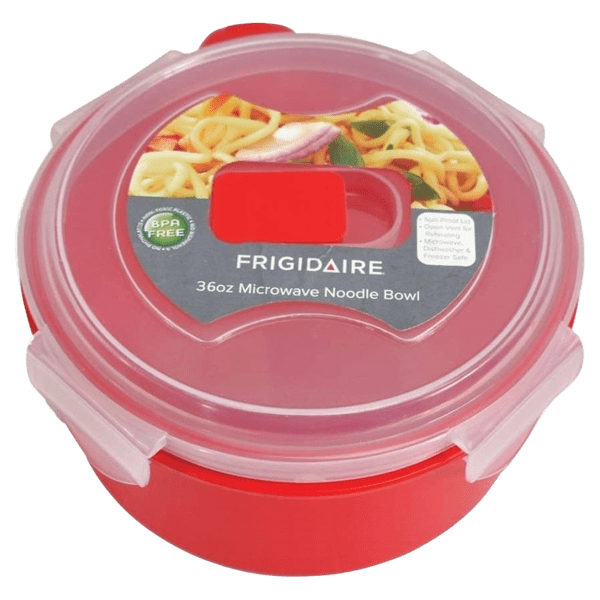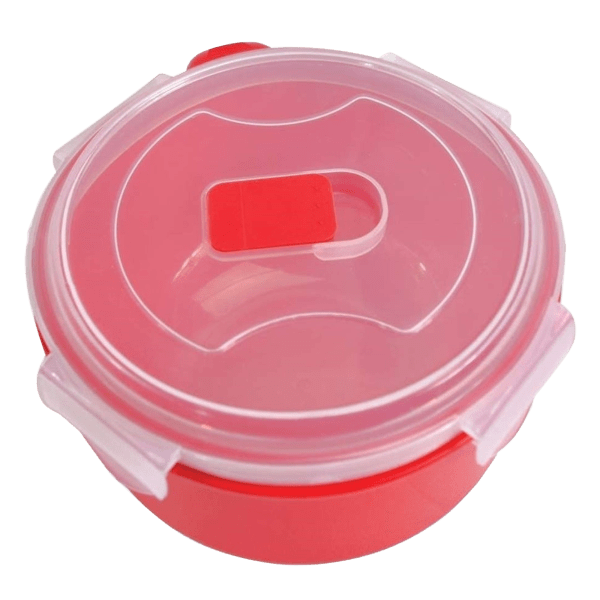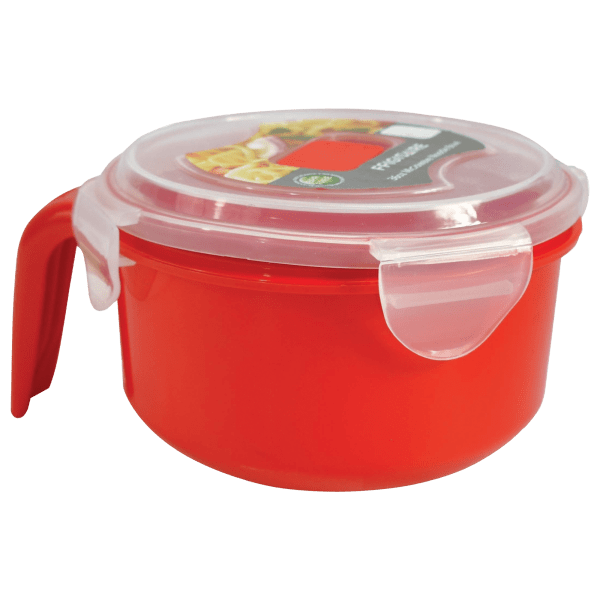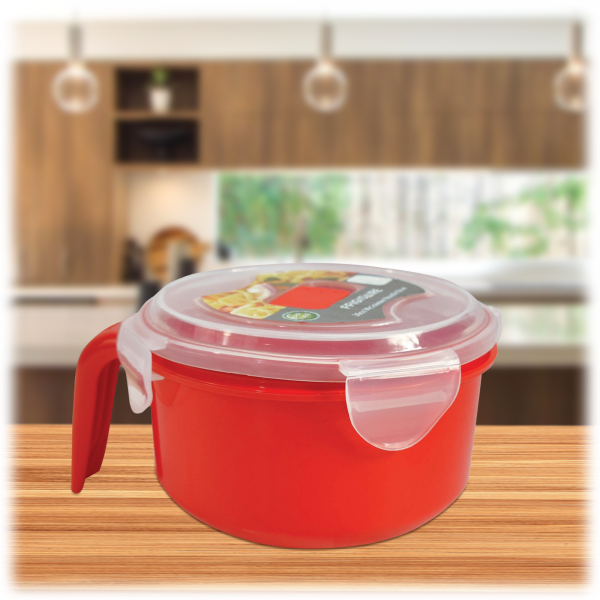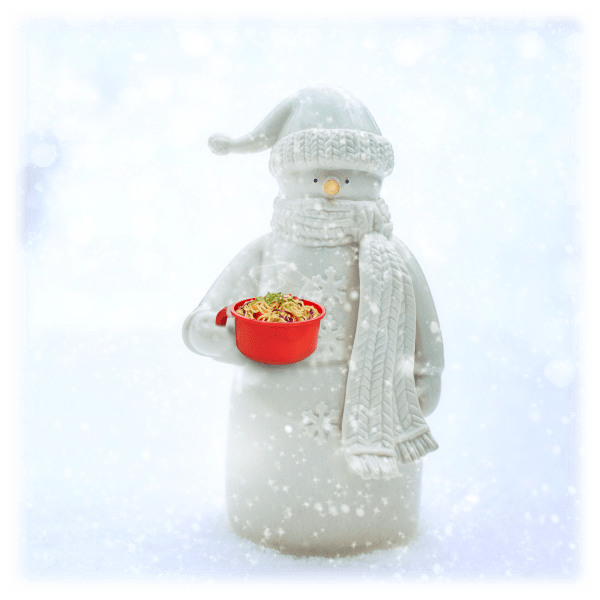 2-Pack: Frigidaire 36oz Microwavable Noodle And Soup Bowls with Lids
Soup: hard to reheat right?
Until now!
The lids lock in the freshness
And when it comes time to heat up, just pop the vent
Each holds 36oz of soup or pasta; that's a lot
Easy as pie (which is much harder to make than a soup or stew dish, oddly; seriously, why is that a saying? The dough? The custard? Pie is hard!)
Model: FGD61111, the classic 'cat fell asleep on the one key' model number
see more product specs
Noodlin' Around In The Kitchen
Ah, pasta!
It's the gateway drug for every amateur chef. Why? Because it's easy, duh!
Seriously, if baking a soufflé is advanced chemistry, then making a pasta dish is finger-painting for beginners. You drop the pasta in some boiling water. You wait until it's the preferred level of al dente. Then you toss it with some stuff.
Like what stuff, you ask? Literally any stuff at all!
A good, hearty tomato sauce? Sounds delicious. A rich Alfredo sauce? Also sounds delicious. How about some garlic, olive oil, and fresh basil? Great news: that is delicious as well.
And all this is sticking with basic Italian ingredients. There are Thai flavors to experiment with! Japanese flavors! Chinese flavors! Korean flavors! Swedish flavors! Dutch flavors! Cincinnati flavors!
Look, if you told me you had a killer recipe for a chocolate-marshmallow dessert pasta, I'd be like, "Really? Why?" And then I'd be like, "Okay, fine, send it to me and I'll make it this weekend."
Basically, pasta is fun to cook because it's the perfect blank starchy canvas. It goes with EVERYTHING! Or, well, almost everything. There is one ingredient that pasta doesn't mix so well with: time.
Pasta leftovers? Never as good as they are that first night. The noodles get a little rubbery, a little dry. Plus, it's hard to heat up, relative to say soup, or pizza in the oven, or taco meat, or what have you.
Unless, of course, you get two of these Frigidaire Microwavable Noodle Bowls. Basically, the lid locks out air to keep your pasta (or whatever you put in it) fresher for longer. Then when it comes time to reheat, you just put a little water in and pop the vent on the lid.
We're talking day old pasta that tastes like day one pasta!
Or, okay, maybe not that good. But that's only because fresh cooked pasta dishes are just SO delicious!
And hey, if you don't like straight-up pasta, these things are big enough to hold, and work great on, your big ole soups too!