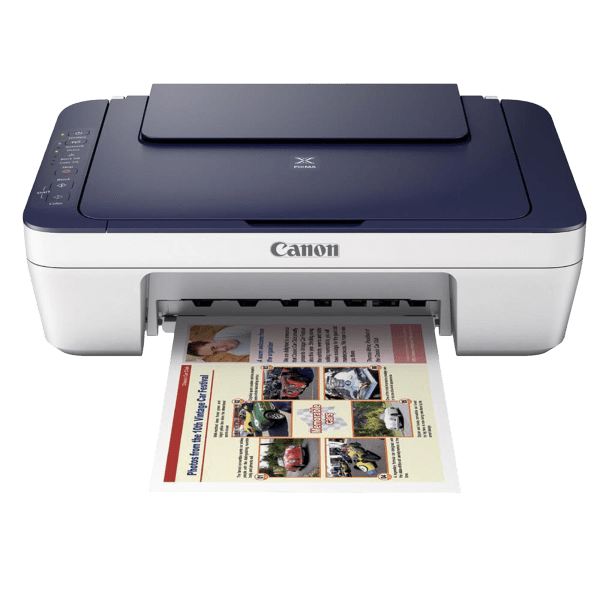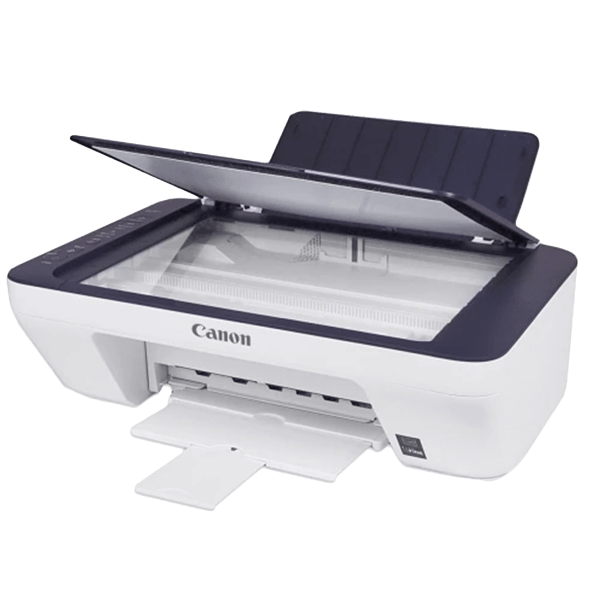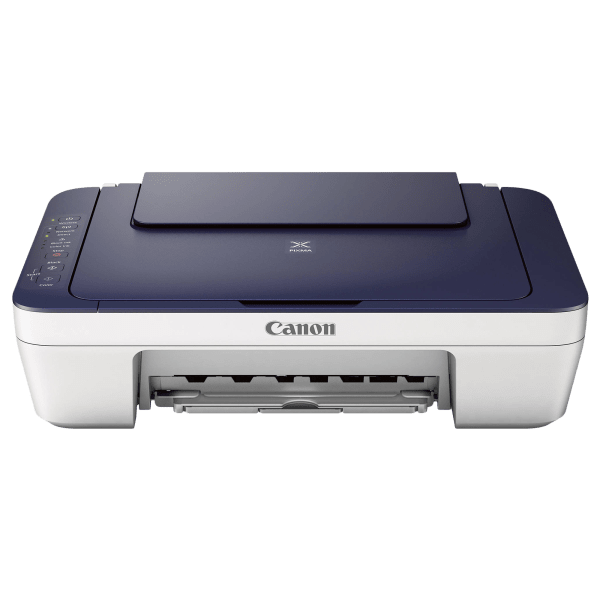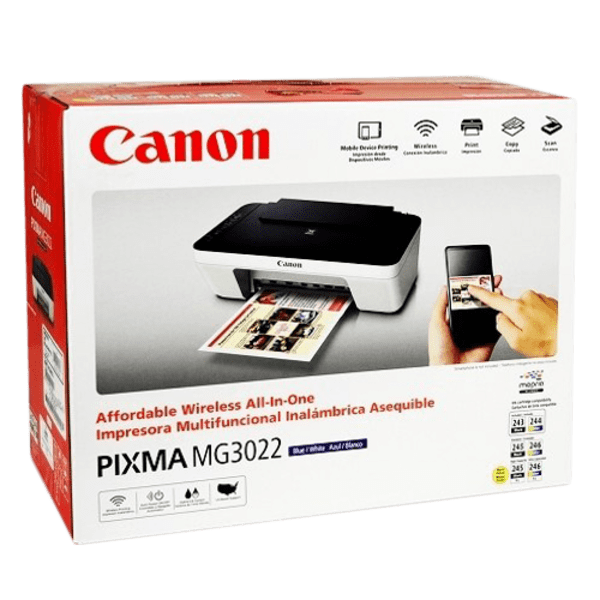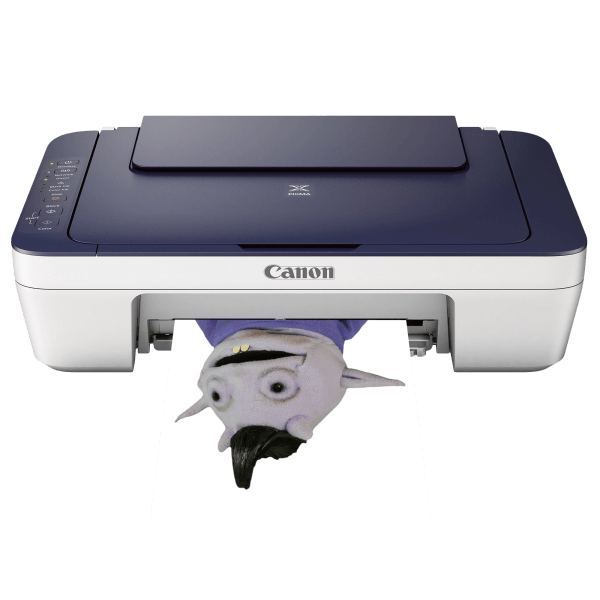 Canon PIXMA MG3022 Wireless Inkjet All-in-One Printer
YOU SHOULD KNOW: it does not come with ink.
Prints wirelessly. Or, a cooler way of saying it: IT PRINTS THROUGH WALLS!
Basically, this is a pretty cheap printer/scanner/copier for the 2-3 times a year when you need to print/scan/copy something and don't want to leave your house to do it.
Supports optional XL for when you need to get inky af.
Model: PIXMA-MG3022 (and if you're worried you're going to forget that, just remember: it's the name of the product, then several unique letters).
see more product specs
Rare But Required
Occasionally, I like to print out writing projects so that I can mark them up with a pen. It helps, looking at things off the screen. Also occasionally, I need to scan something–my ID, a document for work, etc. Same goes for photocopying: there are times when it would be nice to make a few copies of something. They occur maybe twice a year, if that. But when they do, I've got to go to the library or the print shop and find a place to park and talk to people and pay by the page.
And that's why this Canon PIXMA Wireless Inkjet All-in-One Printer is appealing. Because it's $14. And $14 is the perfect amount of money to spend on something that might only occasionally save you a headache while remaining, at all other times, a vague occupier of space. In fact, you could argue that it costs more space than it does money.
The problem is, you're still probably looking at it and thinking, do I really need a printer? Because you see that it can print wirelessly and you think: "This is technology. This is an advanced configuration of wires and chips. Engineers labored to create this." It feels like a big decision to incorporate a new gadget into your lifestyle.
But it's not. $14 is not an expenditure worthy of a question like, "Do I really need a printer?" It's more on the level of an "I packed my lunch, but I really want to get a burrito" expenditure. And do you ever feel bad when you leave your leftovers in the Tupperware and treat yourself? Okay, depending on the burrito, maybe you do. The point stands: this is not a hard decision.
Or, to put it another way:
In response to the question "Is it compatible with Windows XP?" Amazon user gerald clark states, "Yes, but it is very cheaply made. I gave mine away."
That's a crazy coincidence, gerald, because we're pretty much giving them away too!