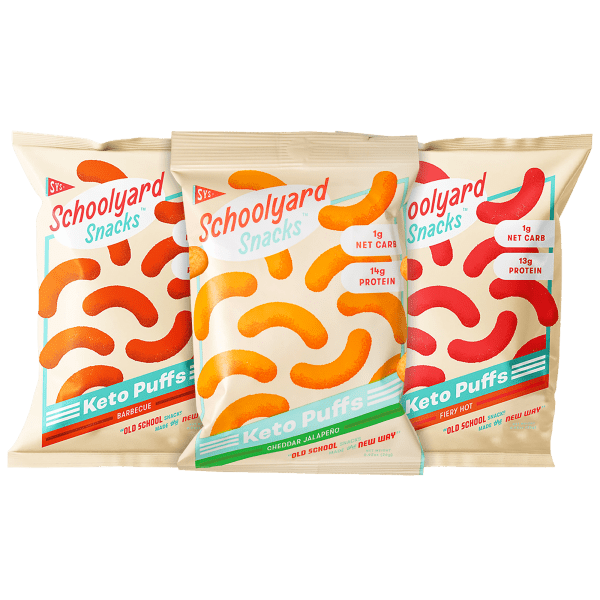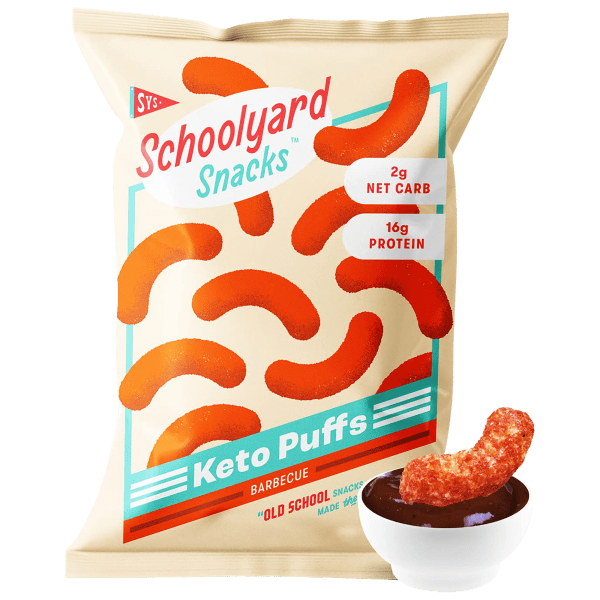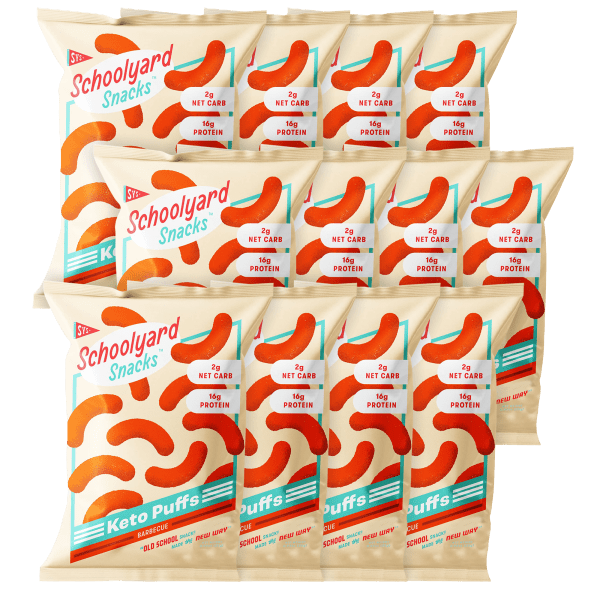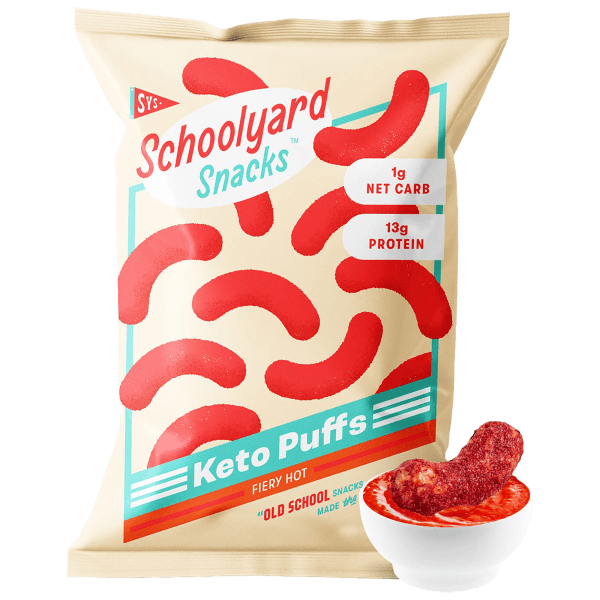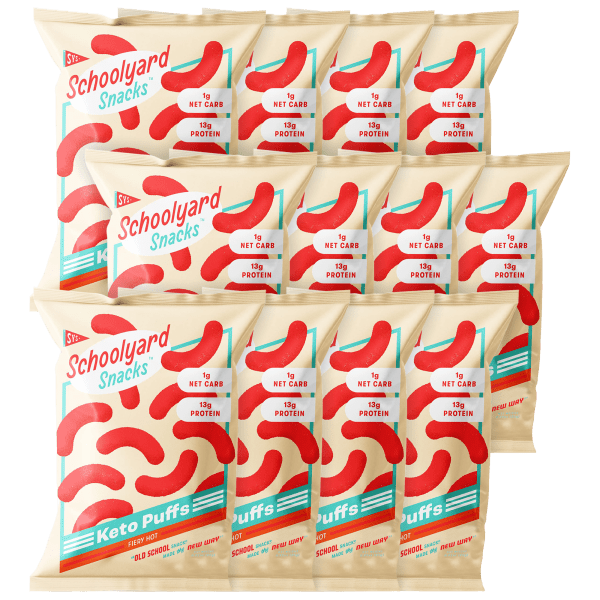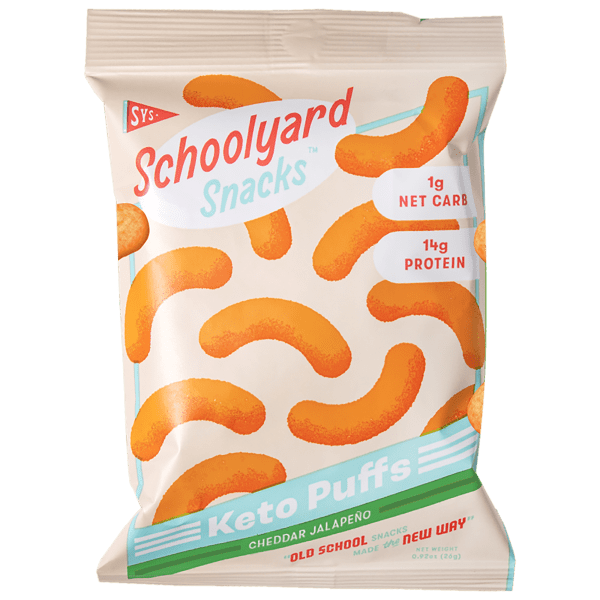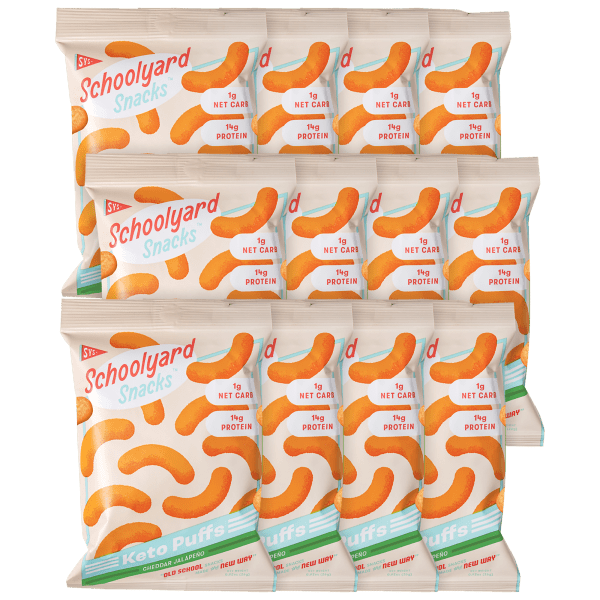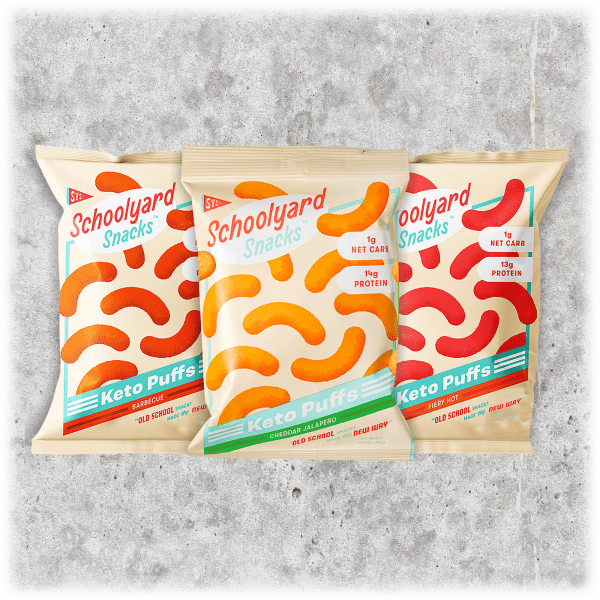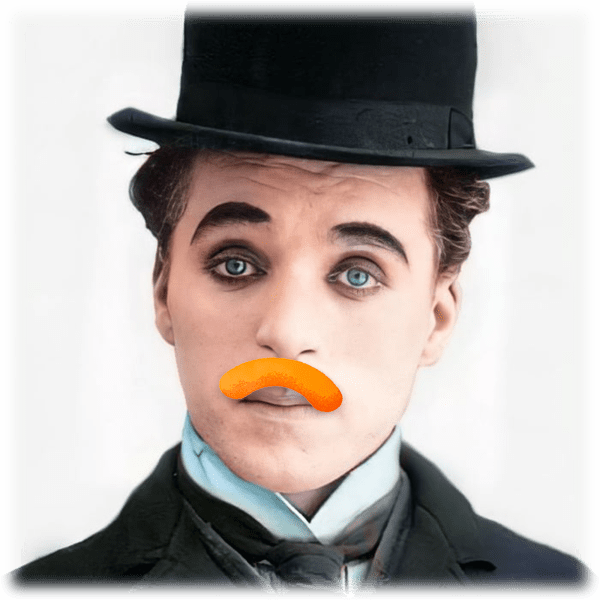 12-Pack of Schoolyard Snacks Low Carb Keto Puffs (Hot, BBQ or Cheddar Jalapeño)
Low carb meals? Dope
Low carb snacks? Usually not so dope
These low carb snacks? Actually dope
Choose between Fiery Hot, BBQ or Cheddar Jalapeño flavored puffs
Model: C4R84R4-5TR3154ND
see more product specs
Keto Can You Go
You know what we think about when we hear the phrase 'low carb diet'? Looking at real estate online.
Seriously, fire up Zillow, and you'd swear that every single house on the market is absolutely perfect. Why? Because the sellers control the narrative. Beautiful hardwood floors? Decorative accents? A fully renovated kitchen? A brand new hot water heater? Proximity to shops and restaurants? All of that stuff will be covered in spades. What isn't discussed is the bow in the basement wall, or that the property sits snug between a gruel factory and oboe tuning business.
Likewise, the people who want to pitch you on low carb eating love to tell you about what you can have for a meal. Breakfast? A couple eggs and a few slices of juicy bacon! Lunch? A hearty bowl of stew! Dinner? A big, thick steak with a side of cheesy creamed spinach!
And it's like, whoa, really? That stuff is fine? Those rich decadent meals are considered DIET FOOD?! Who are all these losers choosing NOT to go low carb???
So, you start in on your new diet, and it's great. Until three o'clock rolls around. And you're feeling a little peckish. So you decide to have a little snack. Only, what can you even have? hard-boiled eggs? Baby carrots? A cheese stick? Suddenly, it's starting to feel you got sold a lemon (which is, to be fair, another potential low carb snack).
Unless, of course, if you don't invest in some of these fiery hot, BBQ or Cheddar Jalapeño flavored cheese puffs.
Here's what you get: a delicious snack that tastes just like the guilty pleasures you enjoyed before going ketogenic.
Here's what you don't get: a butt ton of carbs.
That's like finding out that rad house has… a double lot? Okay, to be totally honest, we're not sure why we started with that real estate analogy. But the point stands: these snacks are yummy and diet-friendly!