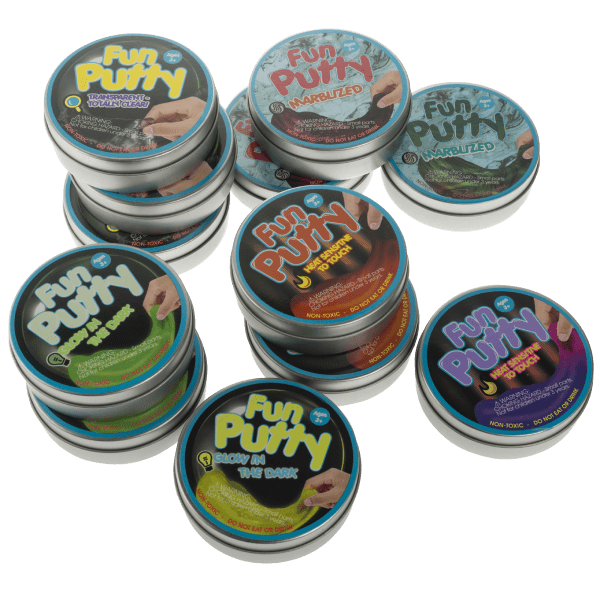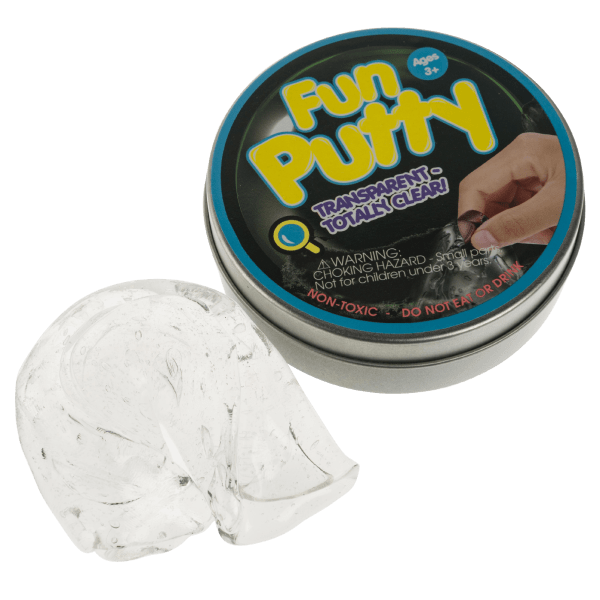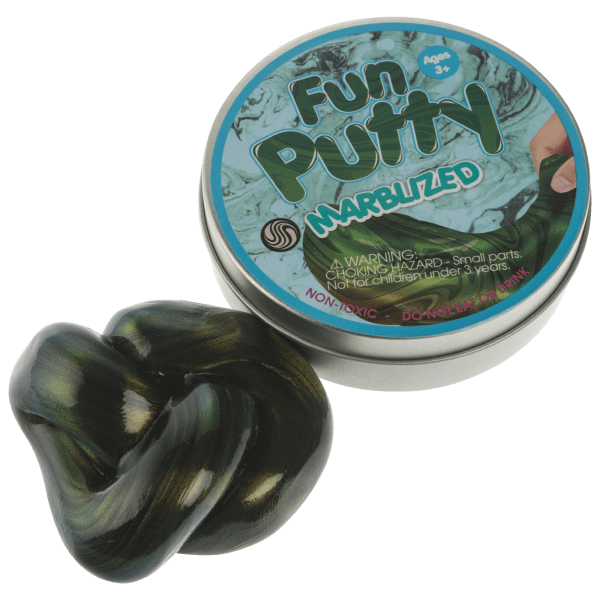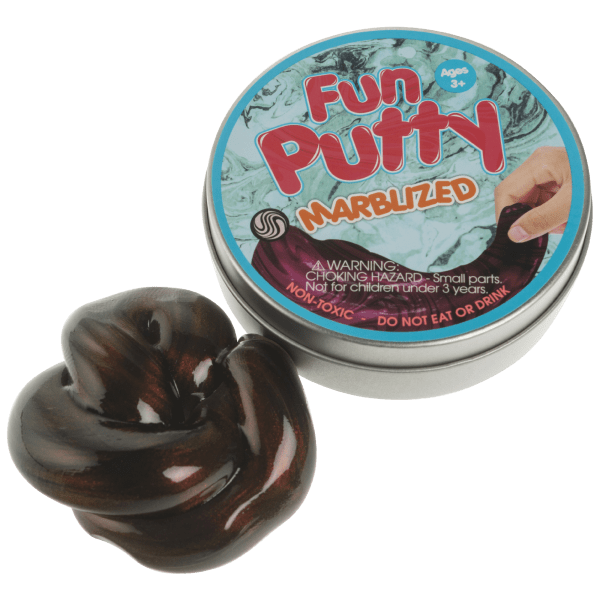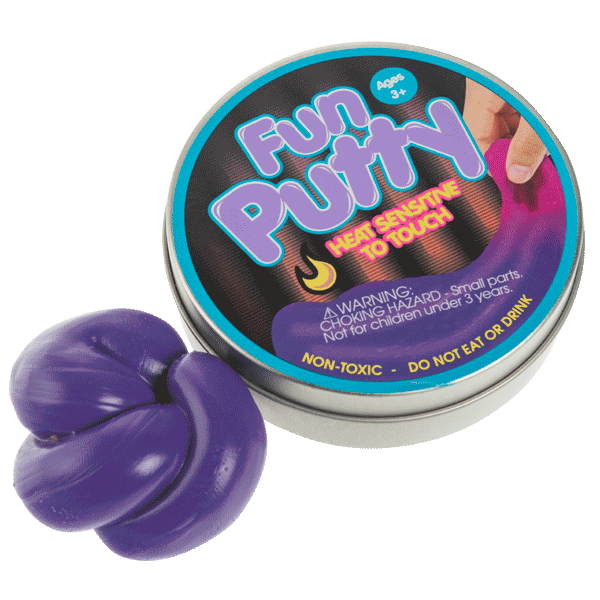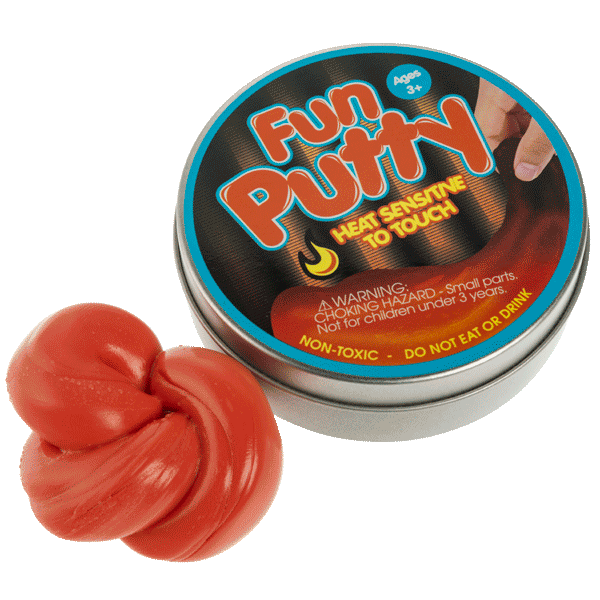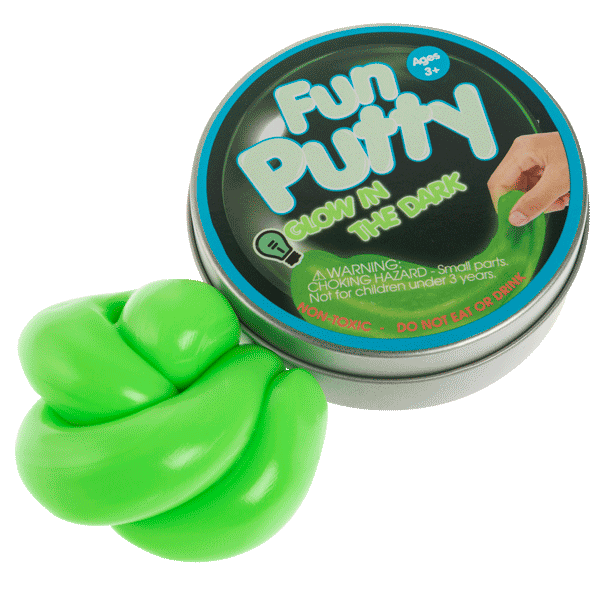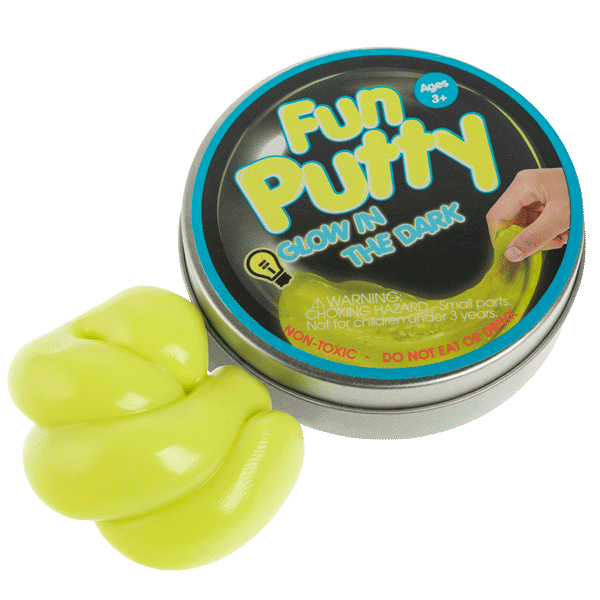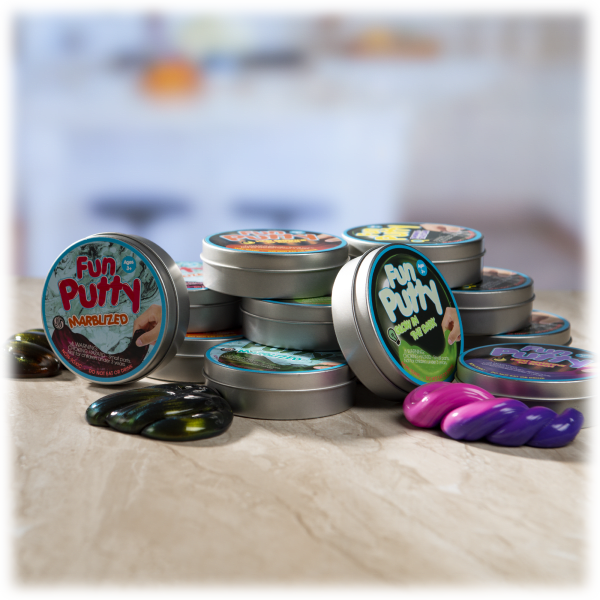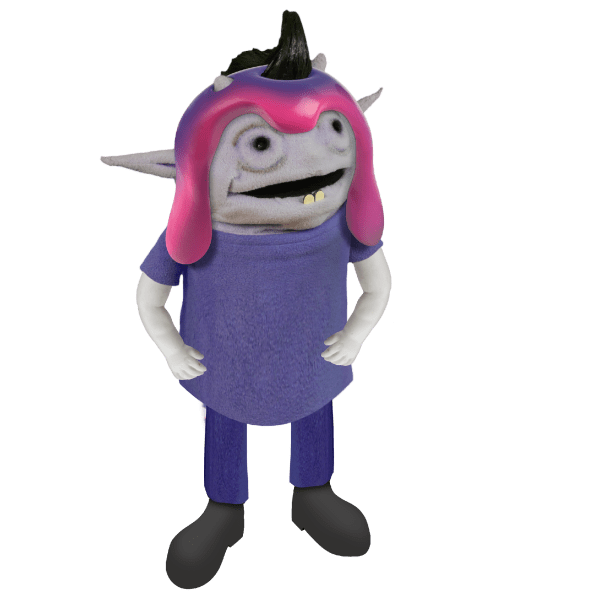 12-For-Tuesday: Fun Putty 1.8oz Tins
Lots of goop
3 tins of goop that reacts to heat
3 tins of goop that glows in the dark
3 tins of marbled goop
3 tins of clear goop
Goop for days
Model 600P
see more product specs
Sublime Slime
Here's some fun putty. You know, for your kids.
Each 12-pack features 3 tins of heat-reactive putty, 3 tins of clear putty, 3 tins of marbled putty, and 3 tins of glow in the dark putty. Again, just a little something fun. For your kids.
Totally not something that you, a refined adult, would enjoy. Right?
No. Absolutely not.
You're spending your time making sourdough, after all. Which is totally grownup. You can tell because it has 'sour' in the name, and 'sour' is a flavor enjoyed by more developed palates. Sweetdough? Sounds unhealthy. Saltydough? Sounds a little simple, not to mention bad for the blood pressure. Sourdough, though? Again, super classy. Even if it doesn't actually taste all that sour, it still provokes thoughts of sourness, which a layman might not enjoy. You, on the other hand? A sophisticated person? You love it. And now, you're finally learning how to make it.
But why?
Sure, it's a way to spend your time. But there are other things you can work on. You could get better at poaching eggs. You could make soups and sauces and seal them in jars for later. You could learn best practices for rehydrating and preparing beans. You could do any number of things that would be both culinarily exciting and also practical. Because that's the thing: sourdough bread isn't practical. You don't need it. And rustic loafs aren't great for making a simple PB&J or tuna salad sandwich.
So we repeat: why?
Could it be that the delicious and endlessly Instagram-able final product is actually just a red herring? Could it be that there's something about the process? Something about digging your hands into that mixture of flour, water, and yeast? Working it? Kneading it? Punching it? shaping it? Could there be a childlike pleasure to it all? And so, might we then propose that you'd likely enjoy playing with some fun putty? Might we say that fun putty is basically sourdough without the self-delusion? Might we push you to finally be honest with yourself, to drop the pretensions, to you give in to your inner six year old and goof around with some pure goop?
No, we wouldn't say that. These are just toys! So buy them for your kids.
Even if you don't have kids.