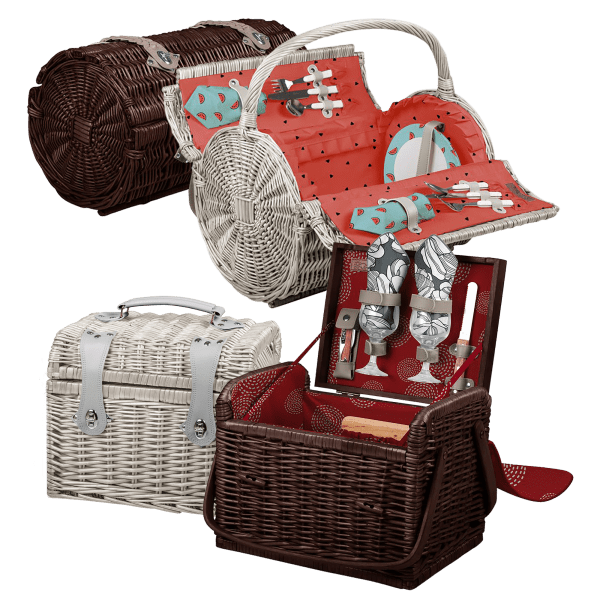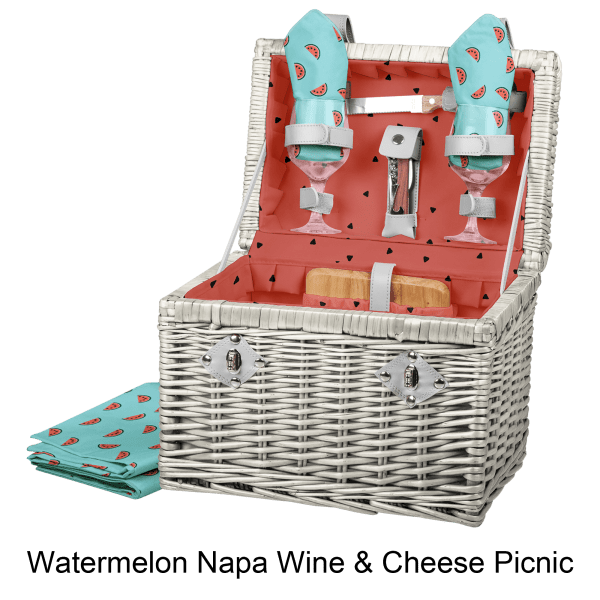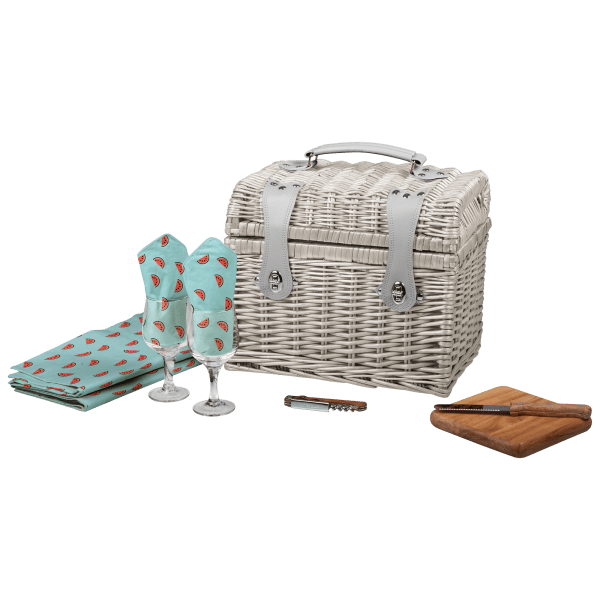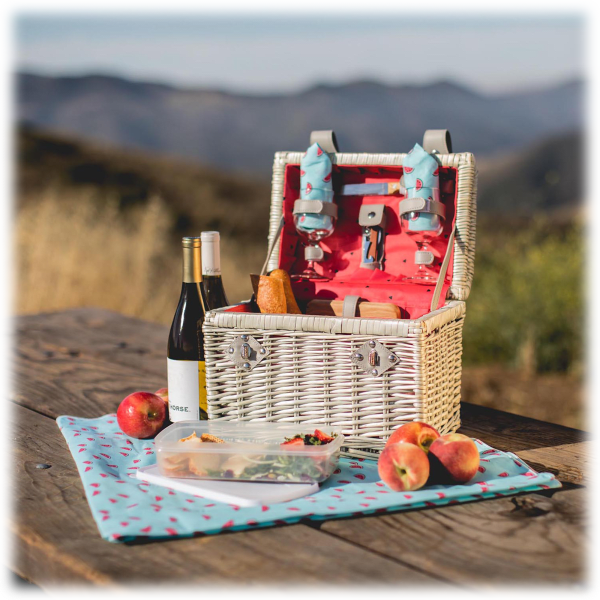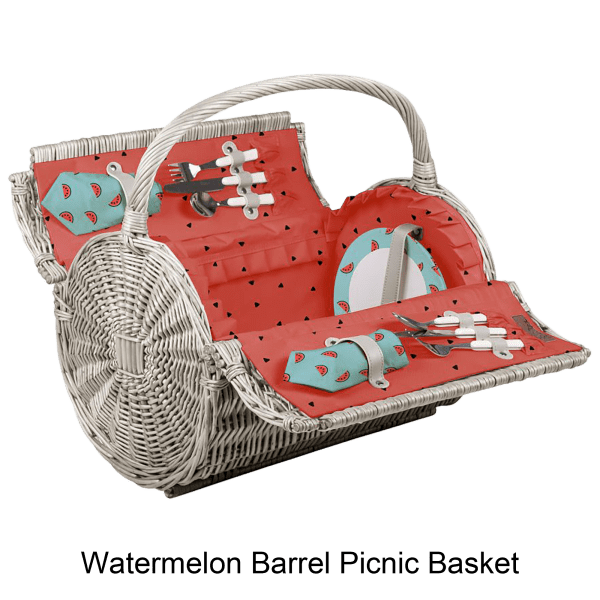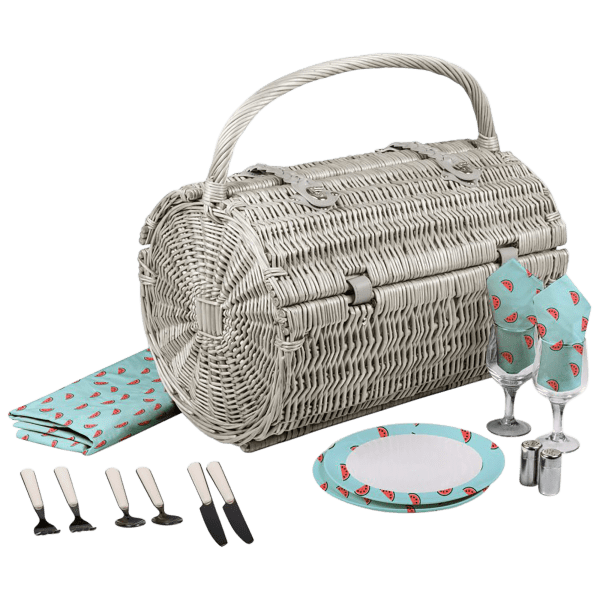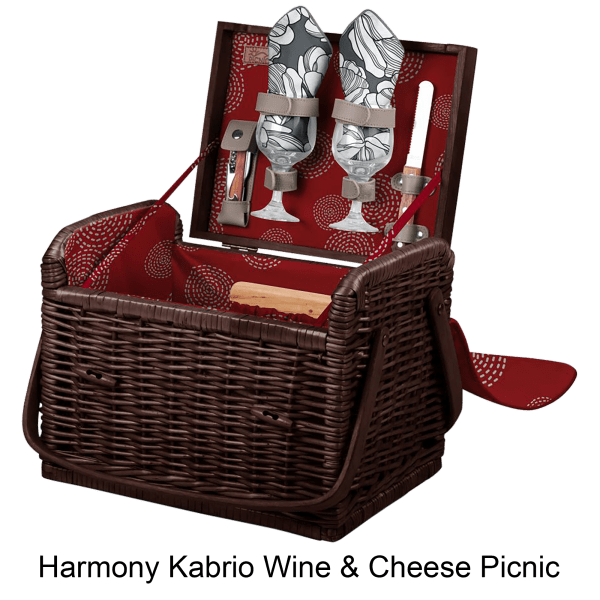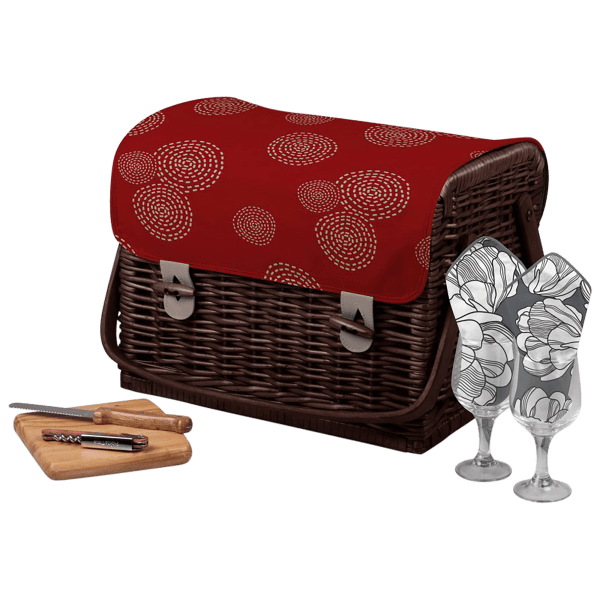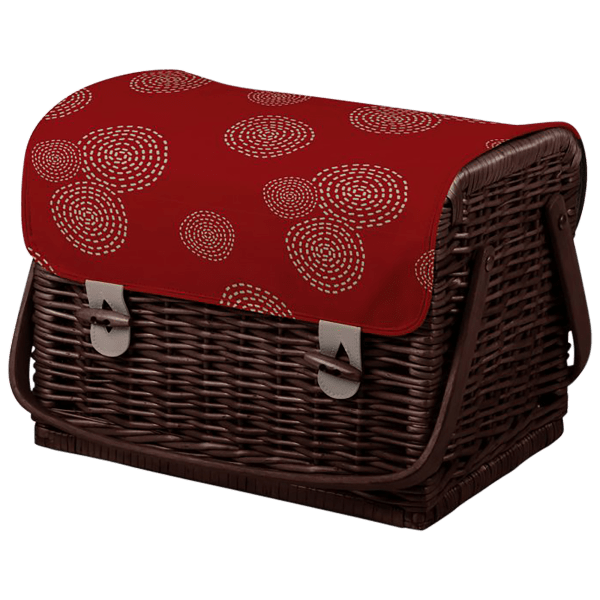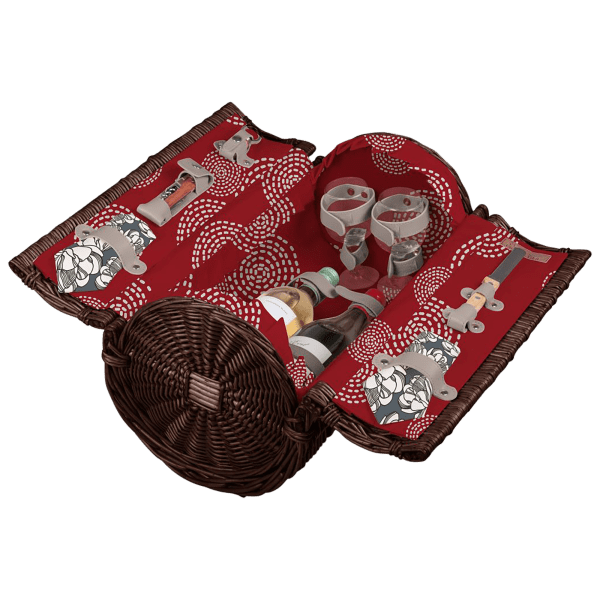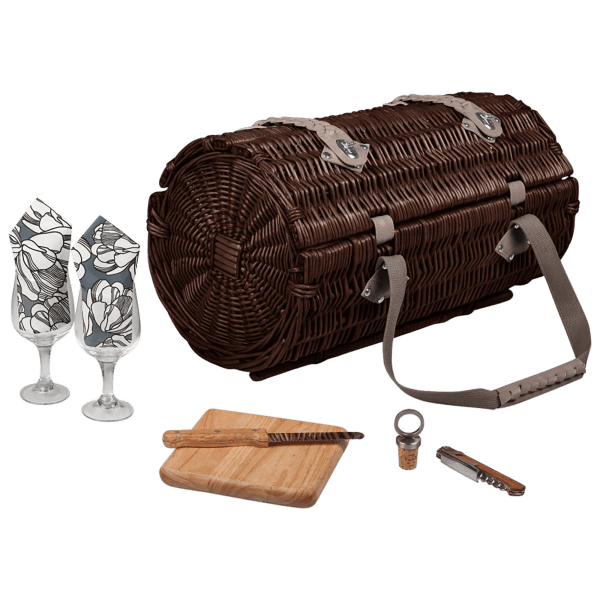 Picnic Time Picnic Sets
The perfect gift (or gift basket? Eh?) to let that special someone know: the cold will not last forever
Four baskets to choose from: Napa Wine & Cheese Picnic Basket; Verona Wine & Cheese Picnic Basket; Kabrio Wine & Cheese Picnic Basket; and Barrel Picnic Basket
The sexiness of the names really drops off on that last one
Model: ** 215-19-319-000-0, 224-82-318-000-0, 325-72-318-000-0, 223-25-319-000-0**, which confirms it: Picnic Time is run by robots
see more product specs
The Inspector
The bear sighed and stepped from the bushes. The two couples–on a double date, it appeared–looked ready to scream, but they caught themselves. Maybe they sensed his exhaustion. Or else they noticed that was wearing a tie and a hat, on which was printed: 'Official Picnic Basket Inspector.'
"Afternoon folks," the bear said. "Routine check here. I'll need to see your picnic baskets, please."
It was true that the bear had originally taken on this role of Picnic Basket Inspector as a ruse. He didn't love the whole stand-up-and-roar schtick most of his friends used to get food from the various forest intruders who hoped to turn their home into a setting for a fun and/or romantic meal. So, he'd needed another tactic.
But in his first week "on the job," he'd noticed something frustrating: there were no baskets to inspect. There were only canvas bags stuffed with some snacks and a blanket. And that was if he was lucky. Some of these people were stopping at the grocery store on the way to the woods and bringing those bags with them! How pathetic was that?
There was food to be had, but still, even if the bear's position was, despite what his hat said, anything but official, it angered him. The picnic was an American institution, and these people were disrespecting it. They understood the required setting, but they didn't care about the ceremony.
He expected to be disappointed again by this party. Only, he wasn't. Each couple timidly pushed forward an actual bonafide picnic basket. One was the Wine & Cheese For Two option from Picnic Time. The other was a wicker barrel with the watermelon collection of plates and napkins, also from Picnic Time. They had wine, sour dough bread, cheese, and honey.
Maybe the true spirit of picnics is not in danger after all, thought the bear, his heart swelling. To the couples he just said, "Sufficient," and added a checkmark to the blank piece of paper on his clip board.
Then he took the honey. "I'll need to bring this back to the station," he said, "for testing."