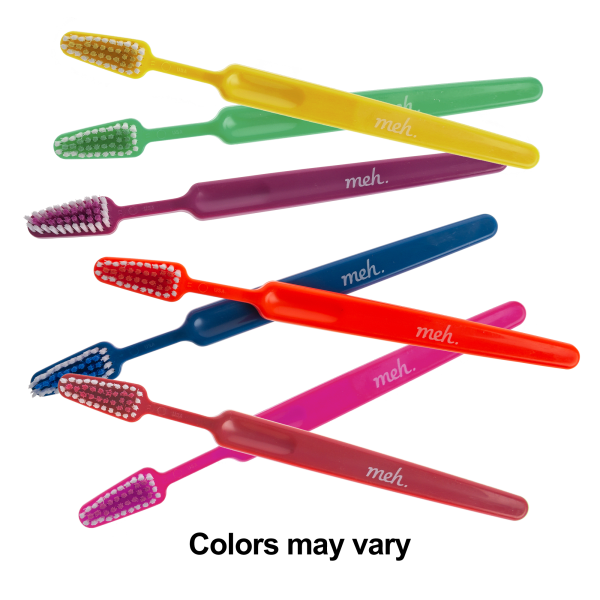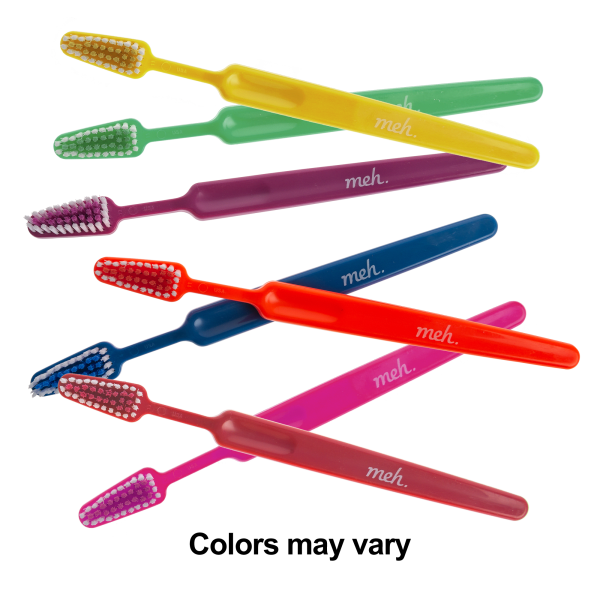 Meh Toothbrush
We were going to make a joke about you begging us for toothbrushes…
…but then we remembered, you did. You literally did. For days. Weeks even.
Model: CU5P1D5-4RR0W.

Oh, the Mehmories: a Birthday Meh-rathon!
For our birthday this year, we're putting on a Meh-rathon to honor the people that make this site so great. That's right: we're talking about US! So please, enjoy this epic celebration–or… sell-ebration?–by shopping, laughing, buying, sharing your thoughts, sharing your money, and buying!
Another Mehmory that earned a lot of likes over on the forum was this one from @therealjrn:
A recent one that comes to mind is the stolen toothbrush caper Meh pulled off. It was a multi-day, nay, weeks saga. And it had a happy ending. Everybody likes happy endings!
If you need more background info, check here and here.
Anyway, we have a new update: we've sold the film rights to this wild toothbrush story! Okay, actually we didn't. But let's pretend we did. Please, in the comments, pitch your tagline for the The Meh Toothbrush Caper, coming this Christmas… or maybe sometime after Christmas…