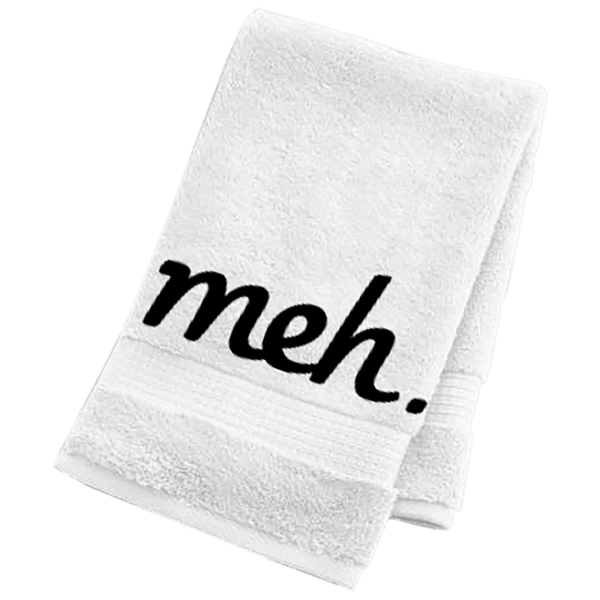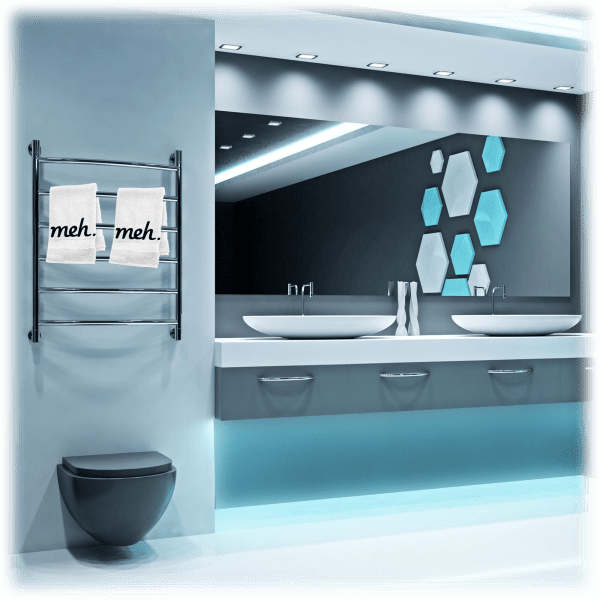 Meh Hand Towel
Remember us whenever your hands are wet
Okay, that actually sounds super weird
Model: TOW3L1N6-4T-TH3-M00N
Greetings... FROM THE FUTURE: A Meh-rathon!
The date? January 20th, 2220. We have discovered, on the floor of the Pacifitlantic Ocean, a fully preserved house from the 2020s. Follow along as we describe what's inside!
Next to the sink–which was used before laser-hydration was perfected in 2133–in the kitchen, we found a hand towel that would've been used to dry ones hands, were all hands not taken off at birth and replaced by RoboClawz With EverClean Technology. Doyle suggested that it might make a neat piece of art to be mounted on the laser-dividers that separate our offices from the neighbors', and I agreed, so we decided to keep it.