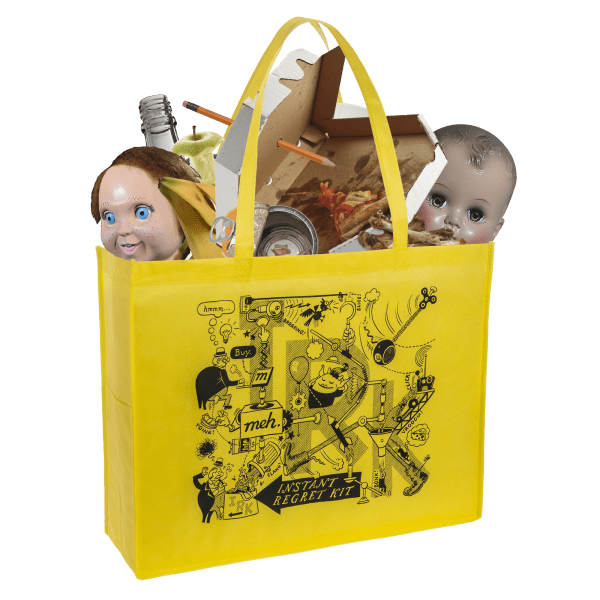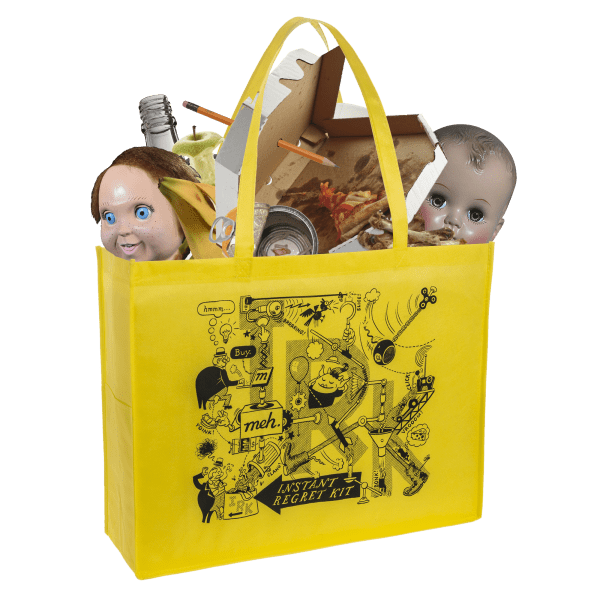 Instant Regret Kit
The same IRK you know and "love" but for twice as much money
This will be NO BETTER than our normally priced IRKs
Only difference is that it comes with two $5 coupon codes redeemable here at Meh or over on SideDeal
Coupons cannot be stacked (i.e. they must be used separately) and expire 12/31/2022
In the spirit of experimentation, you can still buy this IRK even if you bought one earlier (but why would you?)
see more product specs
Just The Usual Stuff: a Meh-rathon
Huh, another IRK (Instant Regret Kit)? Right after we sold two IRKs? Only this one costs twice as much? I knew inflation was getting pretty bad but, wow.
And, by the way, when we say "this one," we mean one. And it won't be twice as good as our usual IRKs. In fact, the folks in the warehouse who are packing these things will have no idea how much you spent.
The only concession to paying double: with each of the last IRKs, we promised a $5 coupon code. With this one, we'll give you TWO $5 coupon codes. No, not a $10 coupon. Two separate $5 coupons that can't be stacked. You'll have to use them separately.
These coupons work on Meh and SideDeal and expire 12/31/2022. But really, not a big deal. You'll probably buy two things by then, right?
I suppose you might say this is a bit of an experiment to see who's still in at twice the cost. So what now?