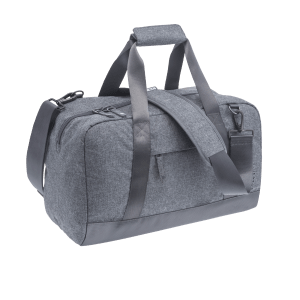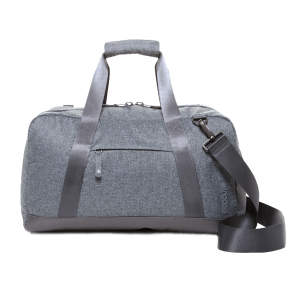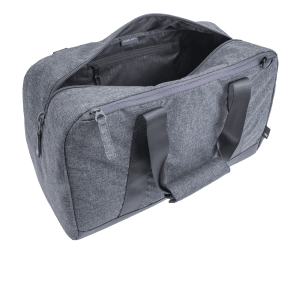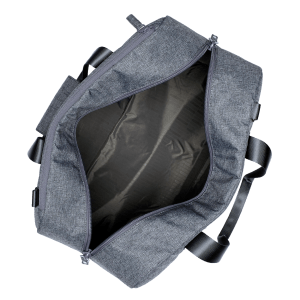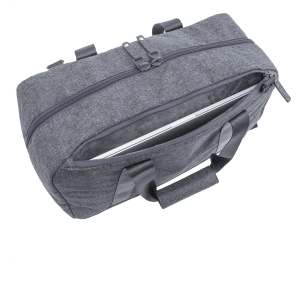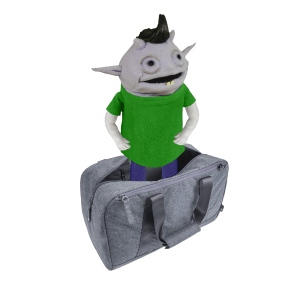 Incase 27L Travel Duffel
We meant to get a 35L duffel.
Instead, we ended up with this 27L duffel.
The comp bag is not this bag.
There is no bag.
But there is.
15" Laptop? No problem!
Model: Yes, of course! Hand me the bag and I'll pose!
see more product specs
Duffel Kerfuffle
When it comes to bags, nothing compares to this Incase duffel. As in, we actually don't have a real comp price for it. The comp price listed is to a different bag, that was supposed to be this bag.
Let us explain: we thought we were getting this Incase EO 35L Duffel. But then, when it arrived in our warehouse, someone unpacked one and said, "Uh, the measurements are different than what they're supposed to be…"
How different, you ask? Not much:
The EO Duffel is 22" x 13" x 5".
This duffel is 18" x 11" x 8.5".
So, you lose a couple inches in a couple directions, gain a couple inches elsewhere. That means that instead of being 35L, it's actually 27L. That also means we don't know what model this even is. It's just an Incase duffel that's slightly smaller than the Incase duffel we thought we were going to sell.
You might be thinking: But will it fit my stuff? To which the answer is: that depends on your stuff. If your stuff is a 15" laptop, then the answer is yes. Because we put one in and it fit just fine. If your stuff is exactly 35 liters of liquid… then the answer is no. Actually, the answer is no, and why the hell are you using a duffel to transport liquid?!
So, what exactly happened here? Did we mess up when we purchased these? Did the manufacturer send us the wrong bag? Or was it a more nuanced misunderstanding? Did someone forget their glasses and misread a 4 as a 9 or a 1 as a 7?
Honestly, we don't know. And the bigger point: you shouldn't care. It doesn't matter who the loser is here. The important thing is there is a clear winner, and it's you. Our mistake is your $24 duffel bag that's probably worth much more.
And really, at the end of the day that's what it is, a duffel. We're not asking you to buy a mystery car or a grab bag of unmarked pharmaceuticals. It's just a bag from a good brand. Had we not measured it, we might not even know it was the wrong one.
Wait, dammit! Why the hell did we measure it?!