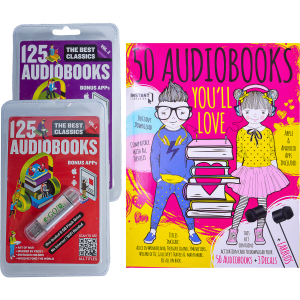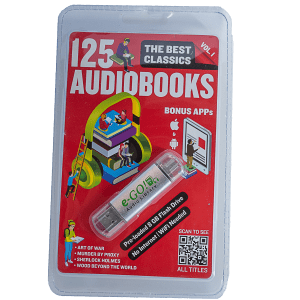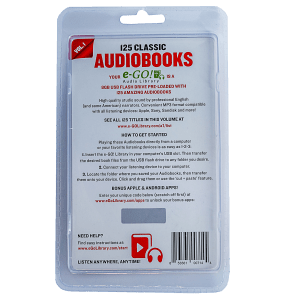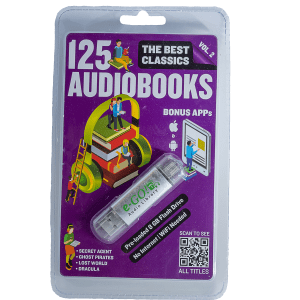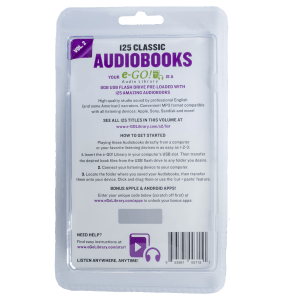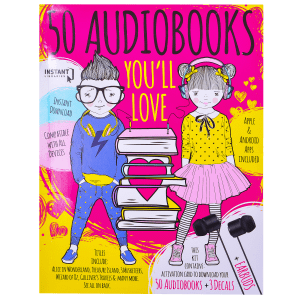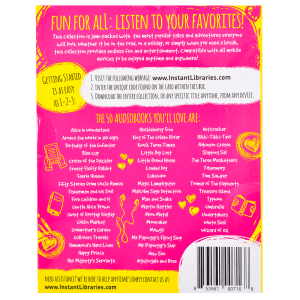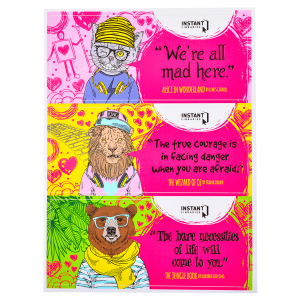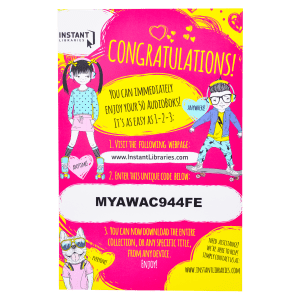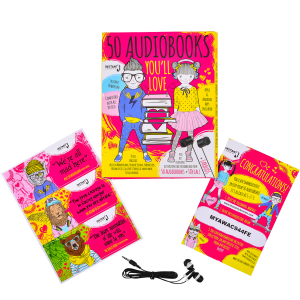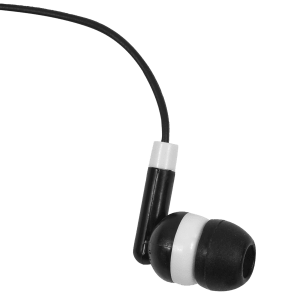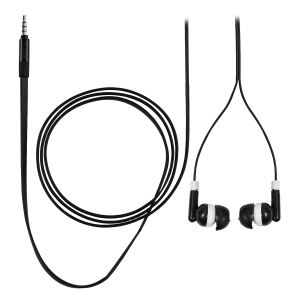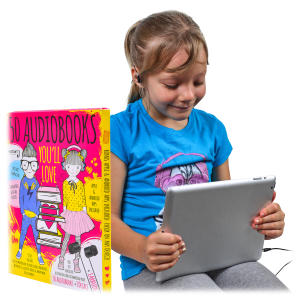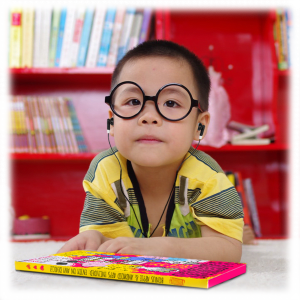 eGo 250 Classic Audiobooks or 50 Kids Audiobooks/Earbuds Set
There's literary gold in them there usb drives.
You can get the grown-up version which is split between two USB drives or the kids version that is a download code and comes with earbuds.
The grown-up version has 250 audiobooks; the kids version has 50.
Yes, these are public domain titles. Yes, there are free versions of them. Yes, these sound way better.
Model: IL50YL11, EGO2022, EGO2033 (Points for originality for counting up by 11 I guess)
see more product specs
Reso-LOOT-ion #2
It's another Saturday in January, which means it's another round of…
Reso-LOOT
our series of sales to help you get your 2019 started right! Today, we're bringing you an eGo Audiobooks and earbuds set. It's the perfect thing to tackle many popular New Years resolutions. For example:
Planning to read more books? With these audiobooks, you can read while you're doing something else. Like driving. And not in the Rob Ford way, either. Jeez, remember that guy?

Trying to run more? Replace your running playlist with some literature so engrossing you don't want to stop when three miles is up! We recommend Feet, by Mark Channing. We have no idea what it's about, but it seems fitting!

Want to cut down on screen time? Good news: These are magical books made of 100% pure sound!

Determined to tackle your seasonal affective disorder once and for all this year? Don't buy a lamp. Listen to Louis Henri Boussenard's classic 10000 Years in a Block of Ice and you'll be like, "You know what? It really could be worse!"

Is 2019 the year you finally become a Chesterton expert? Well, eGo offers plenty of Chesterton detective stories. Such as When Doctors Agree, which, according to Wikipedia, is about two doctors who "once agreed so thoroughly that one naturally murdered the other." Not sure we would've used "naturally" in that sentence, but hey! Chesterton!

Want to eat healthier? Listen to Food of the Gods by H.G. Wells. Once you hear what the gods eat, you'll be sure to improve your own diet to match. In fact, Food of the Gods is the book that earned him his name: Helpful Guy Wells!
See! Audiobooks are what you need to get the year off to a great, productive start. So buy one of these–the one for grown-ups or the one for kids–and start listening your way to a better you in 2019!