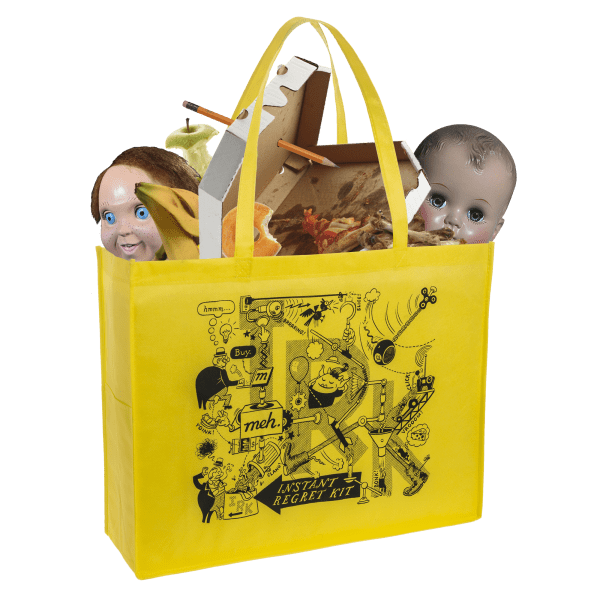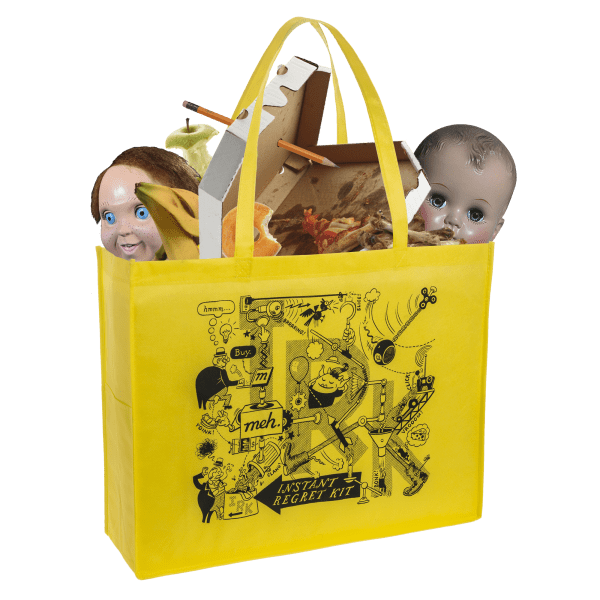 Instant Regret Kit
Stands for Instant Regret Kit.
You're probably thinking, Ha! Good one! But I bet it's actually filled with cool stuff!
And you will be disappointed.
Model: TW1RK-1T.

Oh, the Mehmories: a Birthday Meh-rathon!
For our birthday this year, we're putting on a Meh-rathon to honor the people that make this site so great. That's right: we're talking about US! So please, enjoy this epic celebration–or… sell-ebration?–by shopping, laughing, buying, sharing your thoughts, sharing your money, and buying!
---
Discussion question: Is there something we've sold that you consider the most quintessential Meh product? Tell us why!
@Dave's vote goes to the Few Pounds of Melted Candy corn and a Knife to Cut It With Sale, but you might not agree. You might think it's almost too stupid. You might argue the most Meh product is something that's both inane and completely unmemorable. In which case, how could you possibly remember it?
This is what experts call: 'The Paradox of the Meh'!