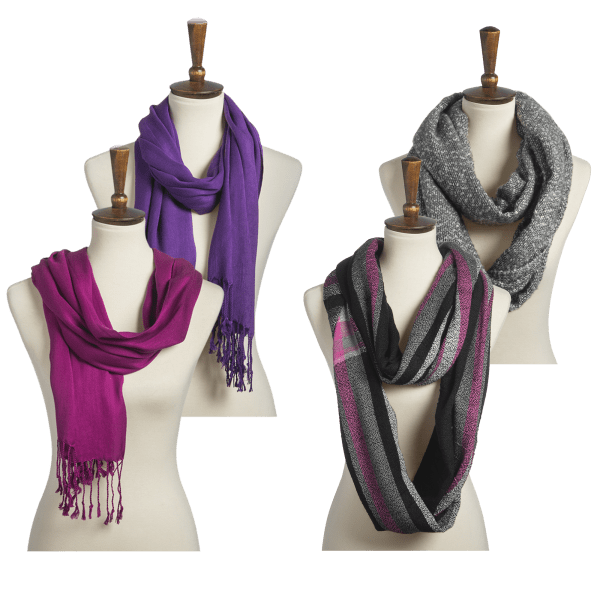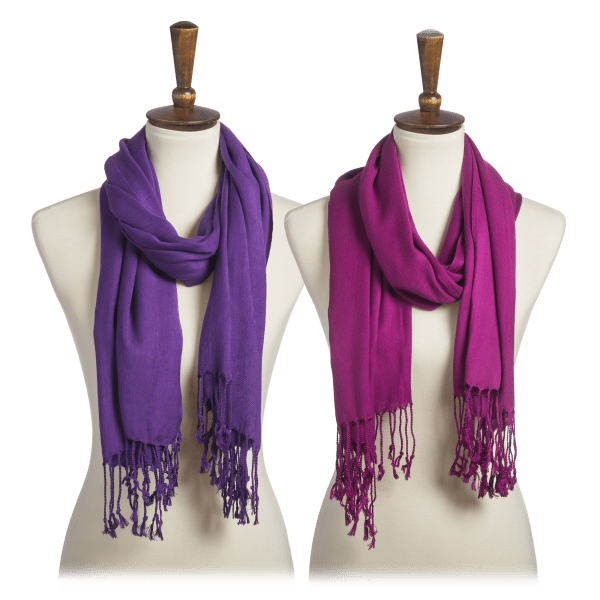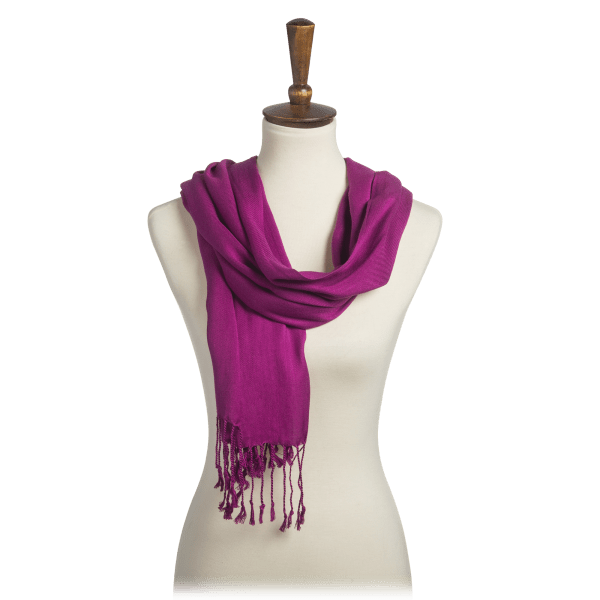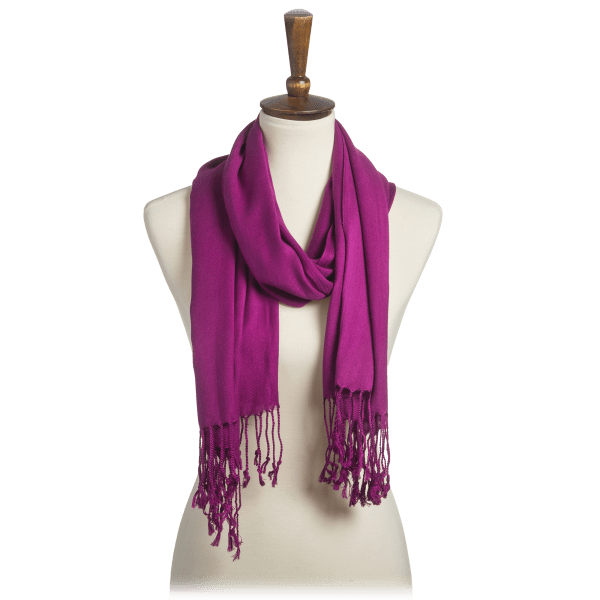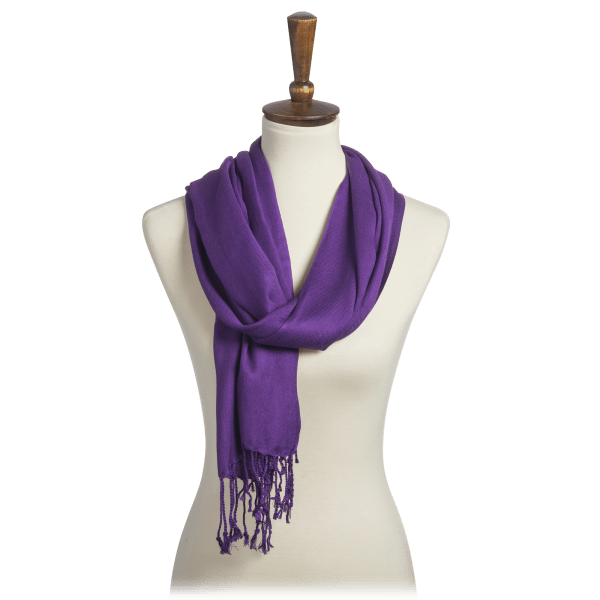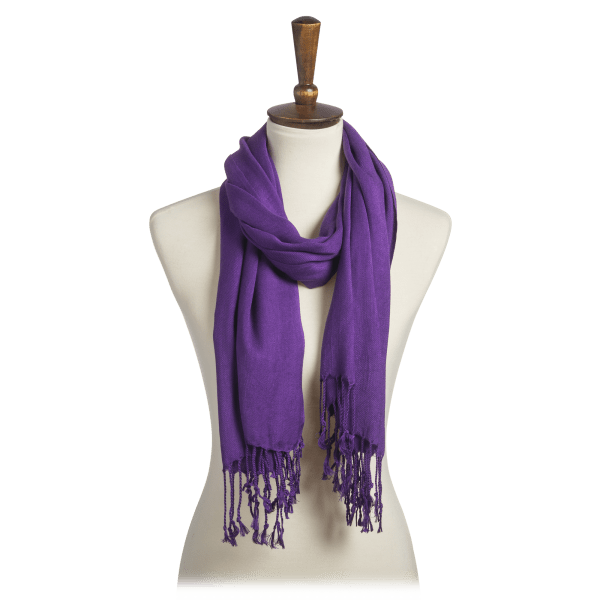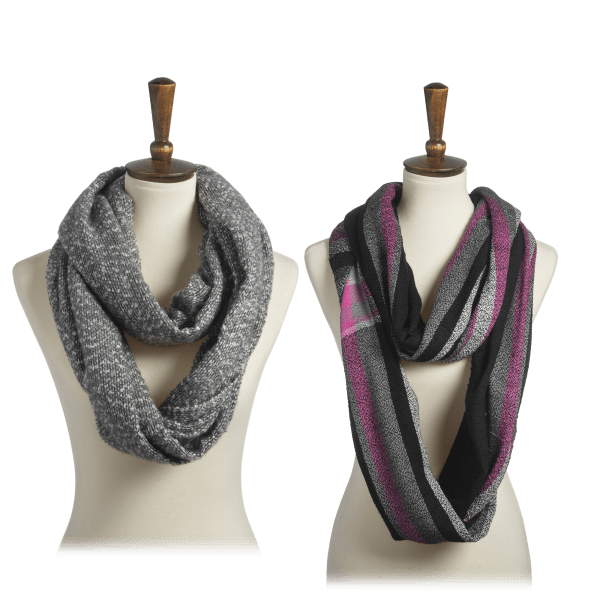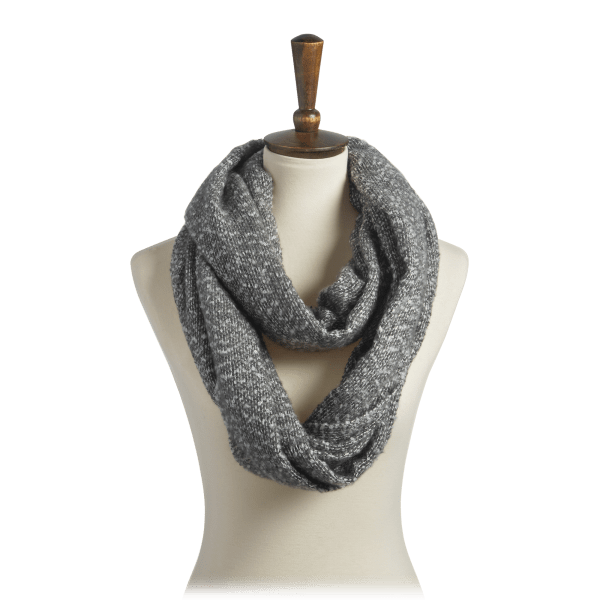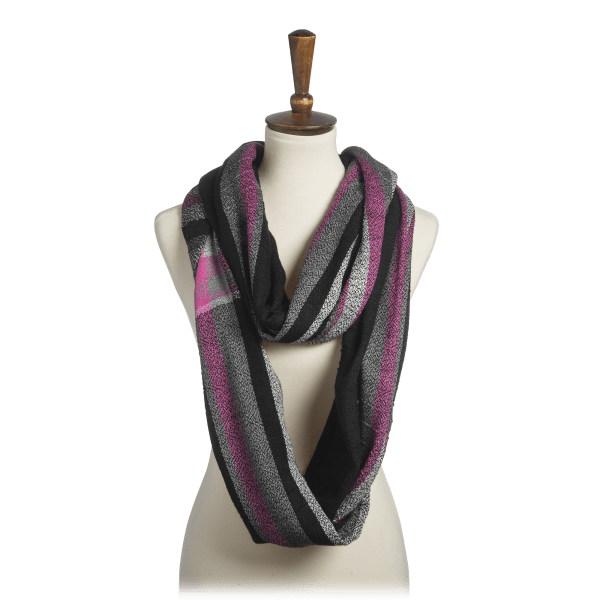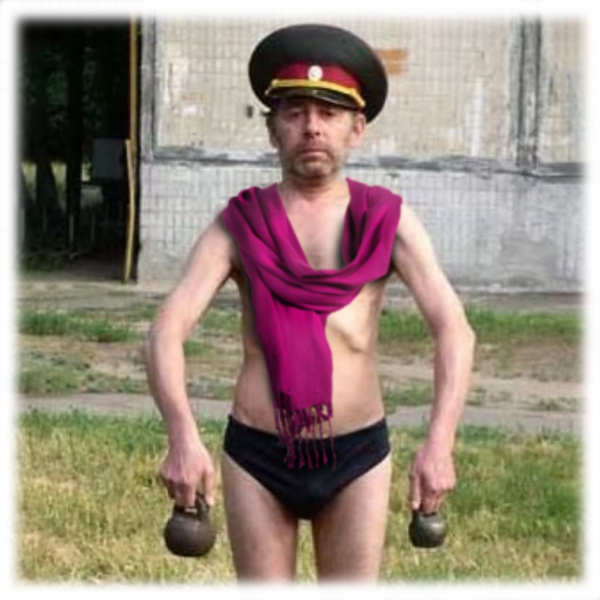 2-Pack: Pashminas OR Infinity Scarves by Tri-Coastal Designs
Get your Valentine a 2-pack of pretty pashminas or infinity scarves!
Or get both of your Valentines one pashmina (or infinity scarf) each!
We're just selling scarves here; what you do with them is up to you!
Choose the style of scarves you like most or buy both and have four to keep you warm and stylish.
Model: 5T45H-M1N45.
see more product specs
Practical Uses
We're offering these pashminas now in anticipation of Valentine's Day. Both casual and elegant, they can tie together pretty much any ensemble. In other words, they can work for staycations and fancy date nights alike. And thus, they're a great gift idea for that special someone in your life.
But some of you won't be satisfied with that. You're not shopping for Valentine's Day, so you're thinking, 'why do I need a pashmina? It's not practical.' To which we say, 'Au contraire!' Which is French for 'we disagree.' Because it's our belief that pashminas, while often mistaken for mere fashion, have many practical applications. Such as:
Gym Use
Wearing a pashmina to the gym? That's ridiculous. Which is why it's also the perfect attire. If you wear a pashmina to lift, you better really get at it. Or else, everyone's going to think you're an amateur. Use their potential judgement as motivation! Also, bonus: tie the pashmina around your biceps and leave it there or months. Is it getting tighter? That's your muscles are growing!
To Dictate Decisions
Do you want to go to a greasy spoon or the upscale tapas place? 'I know you love diner food,' you say to your partner, 'but I'd hate to get grease on my pashmina!' Do you want to go to the carnival or the art museum. 'Carnivals are such a joy,' you say to your partner, 'but I certainly would hate for my pashmina to get caught in one of the rides.' Suddenly, you're not the haughty killjoy; you're just a pashmina wearer who's considered all the angles!
For The Pesky 'Middle Period'
Let's say you're growing a wild new beard. This is exciting, but it's easy to get discouraged during the middle period of growth, wherein the hair is patchy and thin, one tick north of stubble and two ticks south of full-blown facial hair. And it's not that YOU hate seeing it; it's that you hate that OTHER PEOPLE see it. So, why not wrap your face in a pashmina from the day you decide to start growing it out to the day you're ready to show the world? Now you're not scraggly! You're mysterious!
See? Pashminas are wonderful tools to own! And also pretty and nice presents for Valentine's Day. We should really stress that part a little bit more.