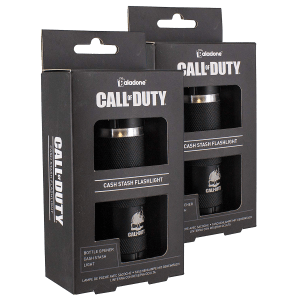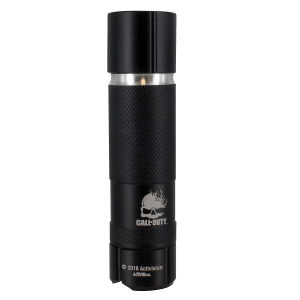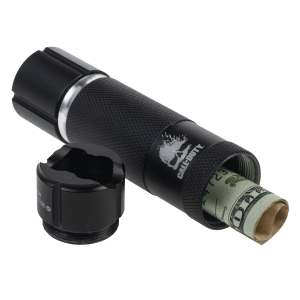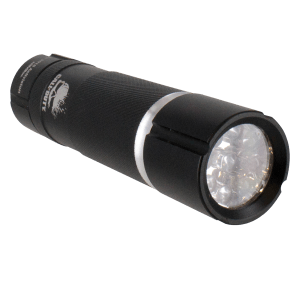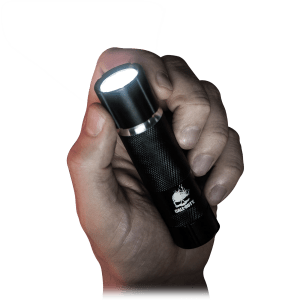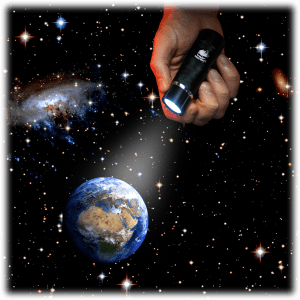 2-for-Tuesday: Cash-or-Whatever Stash Flashlight
It's a flashlight and a bottle opener with a secret compartment for stashing cash.
Or stashing a little something else for getting through the day.
Clarification: we meant grated parmesan cheese.
It's the worst when you need some and it's not available, right?
What did you think we meant?
Oh, btw: Call Of Duty.
Model: PP4072COD. The PP stands for pew-pew, the noise made by many Call Of Duty weapons.
see more product specs
Take The Call
The basic principle here is this: you never know when you're going to need a little light or a little cash or a little something else that might fit into the secret compartment (for example, maybe something whose colloquial name is also the overarching term for plants such as crabgrass or dandelions). It can also open bottles, apparently. This is all very simple. Where things get more complicated is when you get to this feature bullet of the marketing copy:
CONVERSATION STARTER: Strike up a conversation when a stranger notices the iconic COD (Call Of Duty) symbol printed on your flashlight. Instantly recognizable, everyone will want one!
Now for some of you, this might be NBD because you're already COD-heads on the DL. But for the rest of you, who know only that Call Of Duty is a popular game franchise (if you even know that), we're here to help. The following are common phrases you might encounter if approached by an avid Caller Of Duty who spies your sweet little light:
"Cops in the copse": A forest you must travel near on your mission to capture the Holo-Flag is overrun with Dark Enforcers who want only to rob you and use your munitions in the great Stew Of Discord.
"A little zip and chop": The act of luring a rival player onto a zip line, only to sever it with your laser dagger when you get to the end, dropping your enemy into one of your Prison Ponds, where their only way out is by accruing and depositing 20,000 Call Coins into your Crypto Armory.
"Take the COWs to pasture": When you capture a number of COWs (computer-owned warriors) and force them to set up a farming operation growing Cyber Grain, the key ingredient in the Proto-Powerbars that your OrganoGuardbots need to stay awake during their shifts watching the Golden Turret while you're offline.
"No fish and chips for me, thank you": Call Of Duty is often called 'the fish' because of its abbreviation, COD. Thus, this is friendly reminder, spoken before the commencement of a battle, for players to mute themselves snacking while gaming, so that their headset mics do not pick up their chewing.
See? It's all so simple! So buy this cool cash-and-stash flashlight today without fear of being Called out on your lack of Duty!