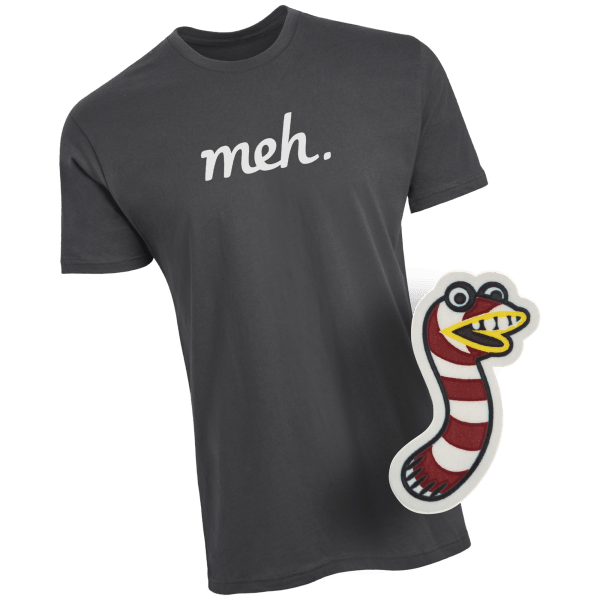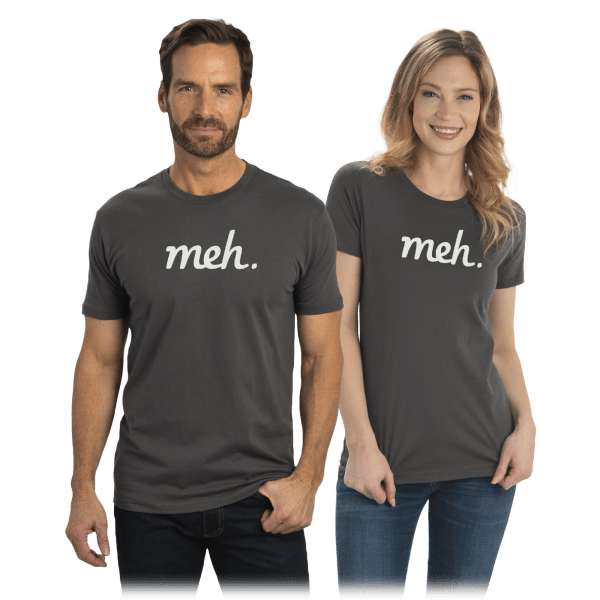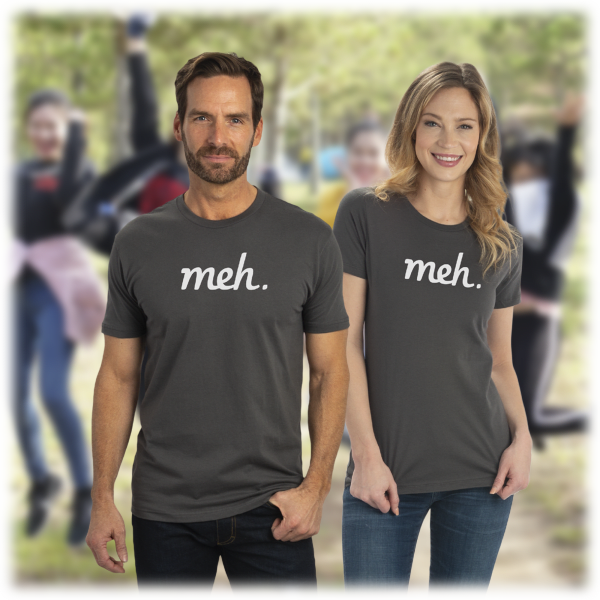 Heavy Metal Meh Logo Shirt and Glen Sticker

It's Glen!
(On a sticker)
Put it on your laptop or something
Also, a shirt!
Model: 1T5-TH3-6L3ND-0F-TH3-W0RLD-45-W3-KN0W-1T
see more product specs
A (pre)Birthday Me(rc)h-rathon
Tomorrow, July 9th, is our site's official birthday. Today is the anniversary of our pre-launch party, when we let a select few Meh customers in for the first time. To celebrate, we're doing a small Meh merch Meh-rathon. Or, a Me(rc)h-rathon. Eh?
---
Just a year ago, Glen himself bemoaned the corniness of celebrating a retail site's birthday by selling a bunch of stuff displaying said retail site's logo and intellectual properties:
And here we are today, selling Glen stickers.
But really, we don't think of this as a celebration of us. We think of it as a celebration of you. After all, you don't run a website with a bunch of ornery puppet mascots without a great community who's ready to have some fun!
So, thanks again, Meh mega fans! We couldn't do this without you!