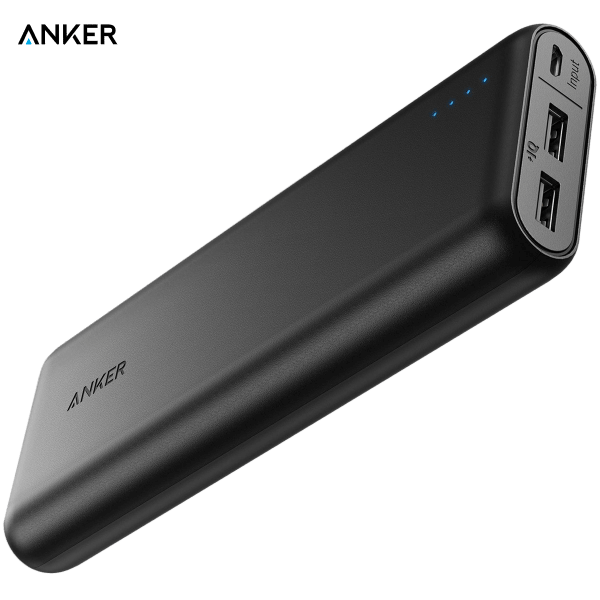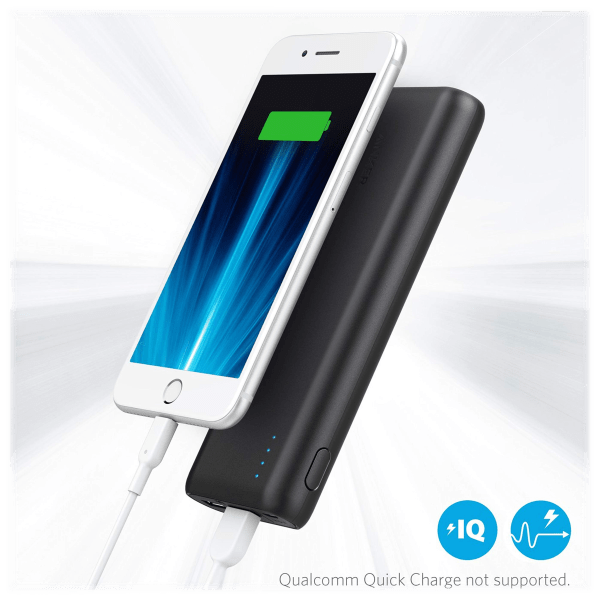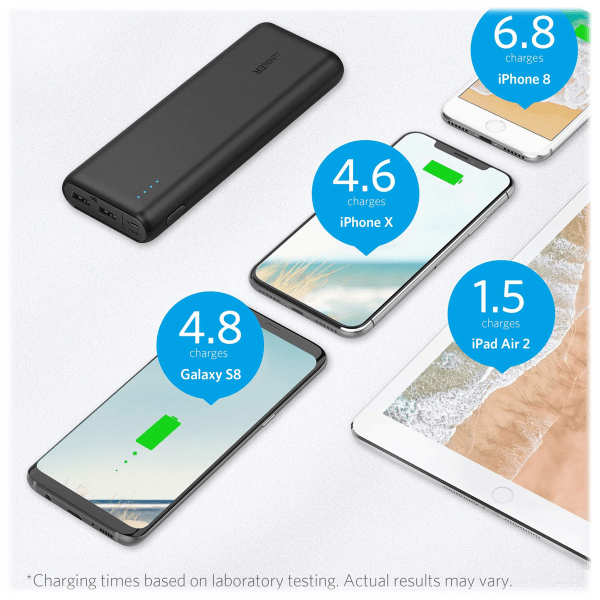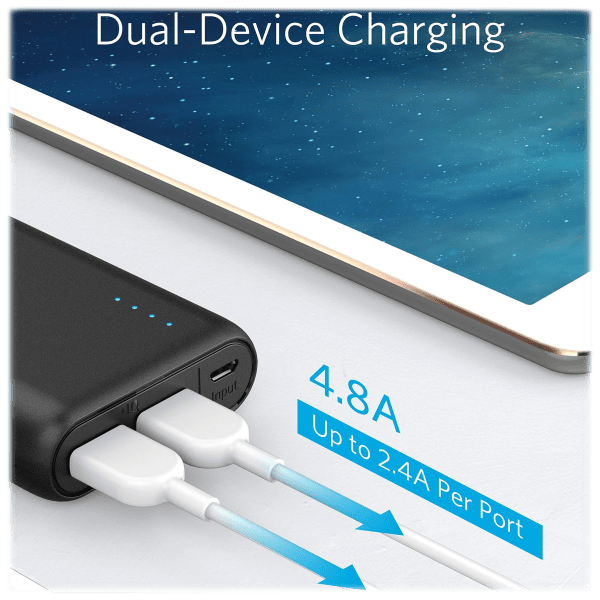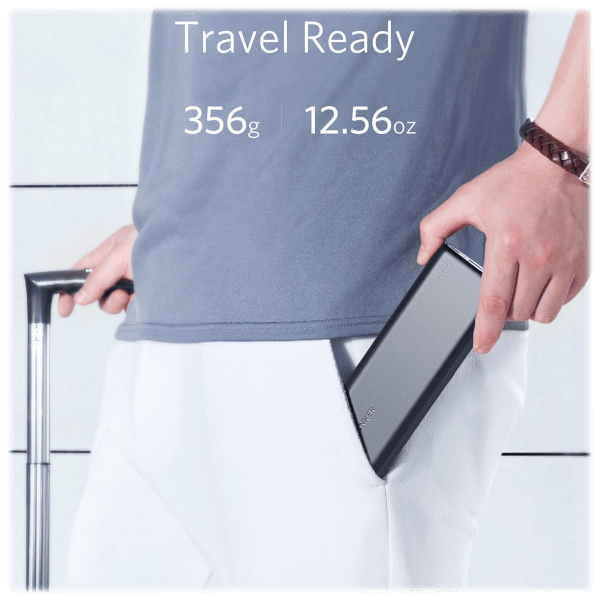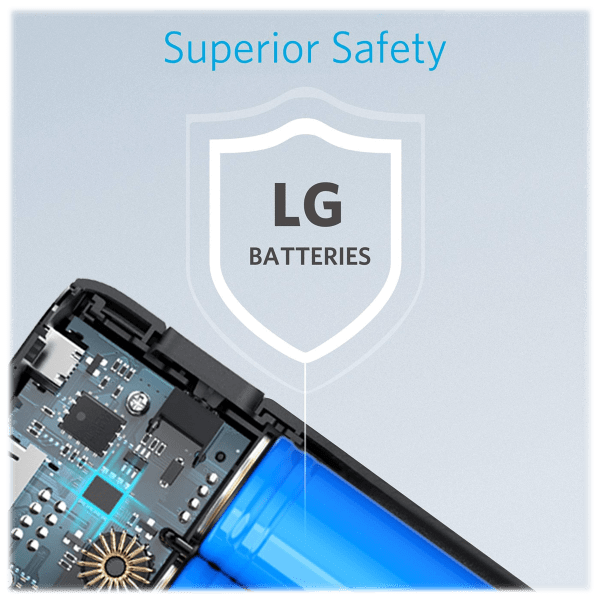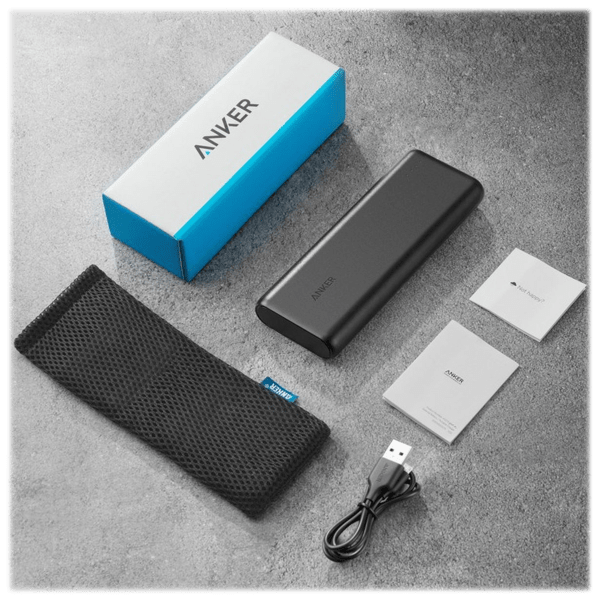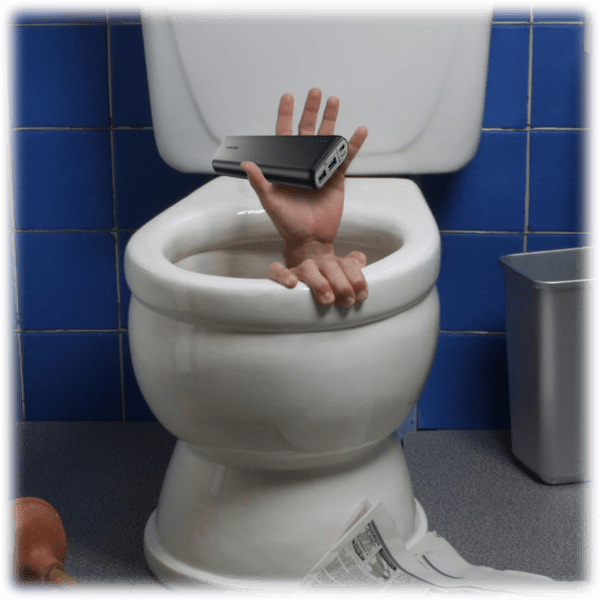 Anker PowerCore 20,100mAh Portable Charger
20,100mAh? That's a lot of mAh, enough to charge your phone or tablet anywhere between 4 and 7 times
4.8 amp output? That's a lot of amp output, enough to charge multiple things without sacrificing speed
And it's got plenty of speed, thanks to PowerIQ and VoltageBoost
Weighs "as little as a can of soup"
4.5 stars on 24,515 Amazon reviews
Model: A12711012, which is also the name of a highly advanced steak sauce
see more product specs
Powerful Ratings
We refer to the Amazon customer reviews fairly often when discussing the products we sell. Sometimes we only have a handful to look at. Other times we have several hundred or even a couple thousand to consider.
But for this power bank? There are 24,515 reviews! (Also, 1000+ answered questions. And it's like, how are there 1000 questions to ask about a power bank? Even pretending I know nothing about power banks, I can only think of about 3, and one of them is: Did I post this question about a power bank in the correct place?)
What's more? Based on those 24k reviews, the Anker PowerCore earns an average rating of 4.5, with 78% of all reviewers giving it 5 stars.
In other words, it's good.
But sorry, how is it that good? By which we mean, how is something like this so fantastic as to inspire the population of a not-so-small town's worth of people to say, "I gotta let people know that this thing rules"?
When's the last time you felt moved to review anything? I'll tell you when it was for me: never. The next review I write on Amazon will be the first review I write on Amazon. And you know what? It's probably going to be a bad review. Because I am moved by anger, not love.
Anyway, back to the Anker PowerCore, could it be that has a whopping 20,100mAh? That's enough to charge a phone or tablet 4 to 7 times, depending on what you're working with. Or is it the 4.8 amp output? That allows you to charge multiple things without sacrificing speed. Maybe it's the MultiProtect Safety System? That means that you don't have to worry about power surges or short circuiting or any of that stuff.
Maybe. And yet, what all this amounts to is basically a granola bar for your phone: something to hold it over when it's hungry and there's nothing more substantial around.
Then again, we don't need to figure out why more people than the entire city of Kinston, New York decided to post glowing reviews online. We just need to sell these things.
So that's what we're going to do.