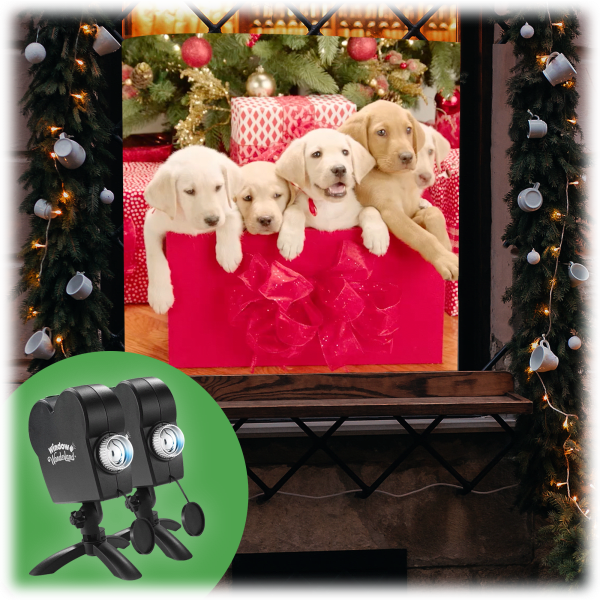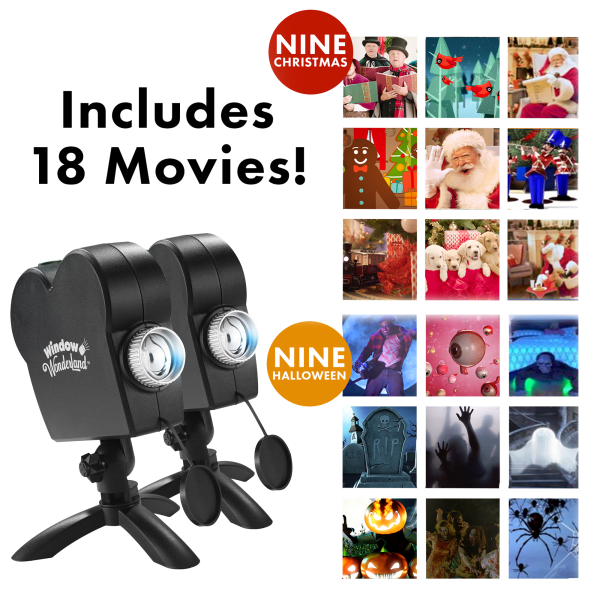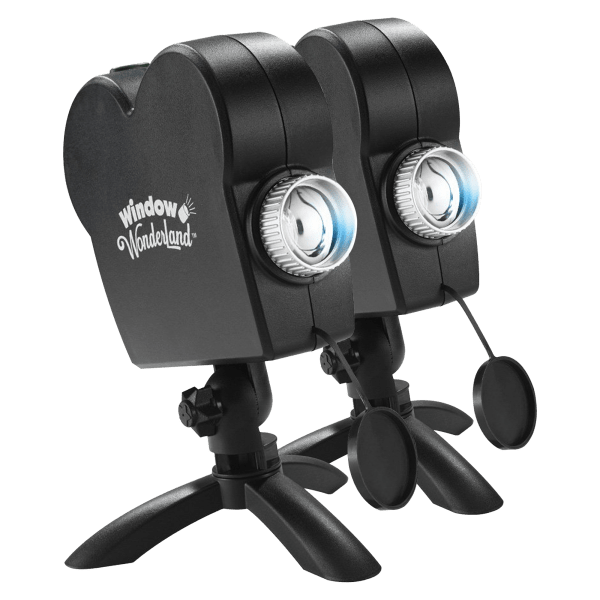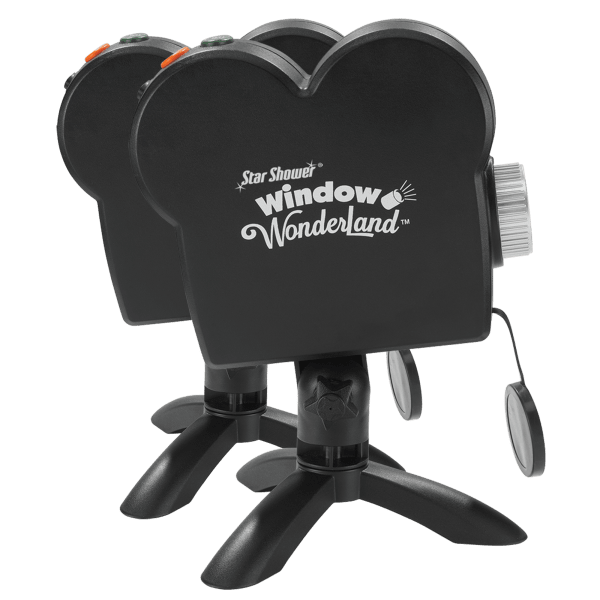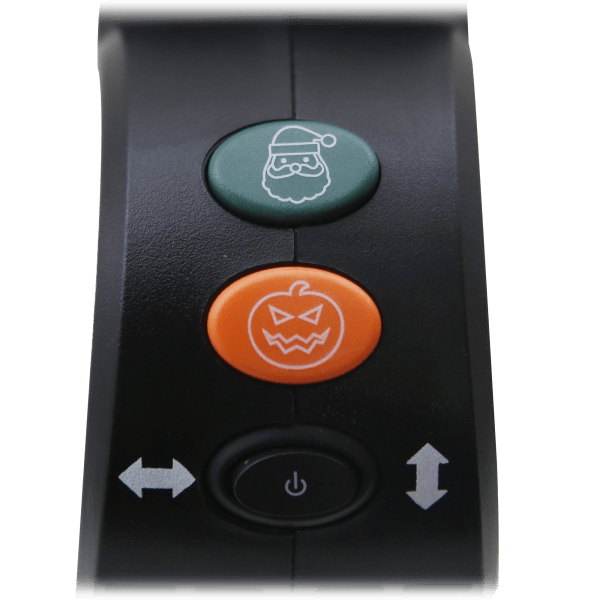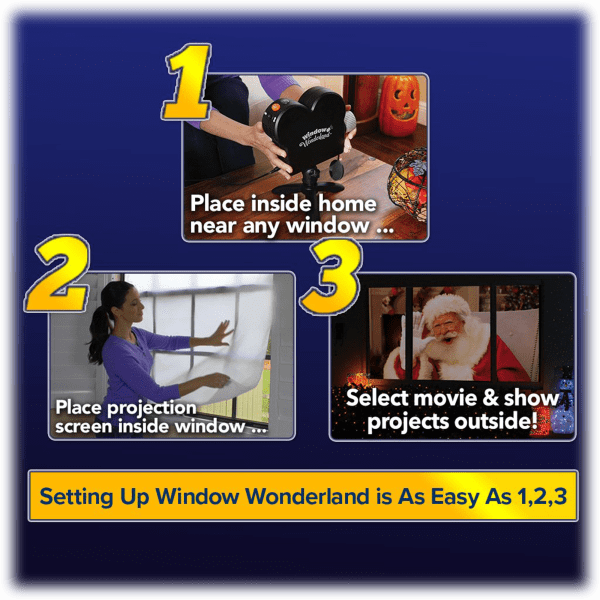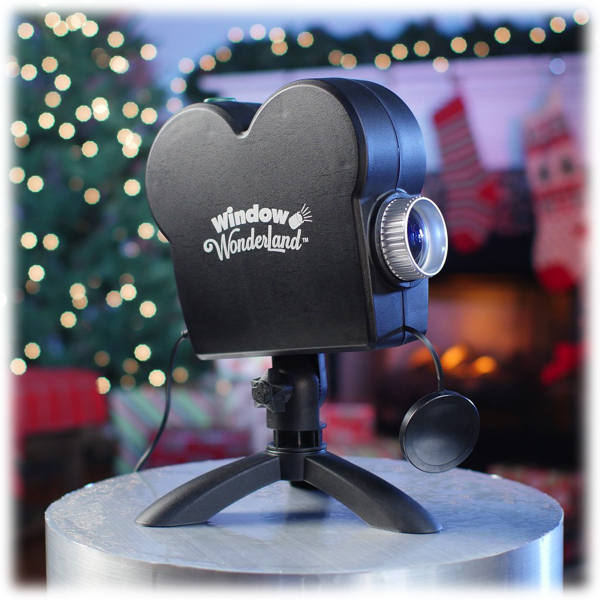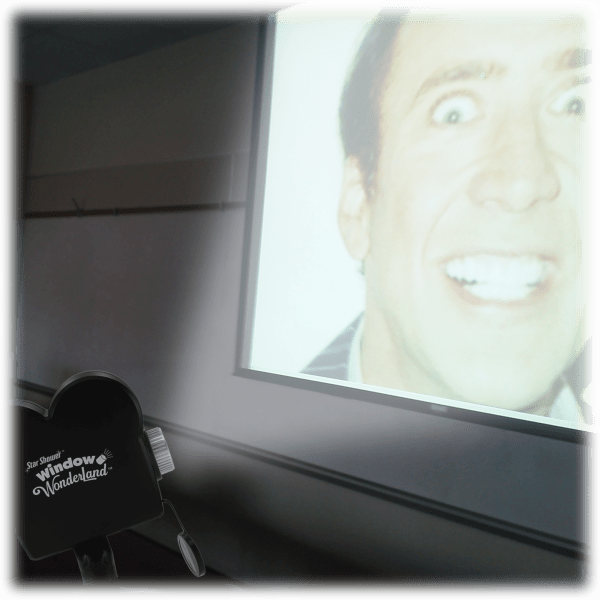 2-for-Tuesday: Window Wonderland Deluxe Holiday Projectors
2 projectors pre-loaded with holiday videos
Put a little thing on your window
Set a little thing up
Flip a little switch
Enjoy a lotta cheer
Model: 12120, which is the zip code for a town in Albany County, New York, because buying these would be a Capital idea
see more product specs
The Decoration's Coming From Inside The House
We're almost there, almost past Thanksgiving, after which it is time for unbridled cheer. Come late November, even the greatest stickler in favor of compartmentalizing holidays will no longer have any excuse but to comply. Eggnog will be consumed. Ugly sweaters will be donned. Mistletoe will be hung. Wreaths constructed. Trees mounted. Yards decorated.
Except… hmm… Like, do you REALLY want to do that? The last one, we mean.
Don't get us wrong: a truly decked out house, window frames and bushes aglow in twinkling lights, is magical. We love to see them. To drive by them and observe them from the warmth of our cars, marveling at how much time and effort it all must've taken.
And also, how much coffee, or tea, or cocoa must've been consumed during the process. And how red the cheeks must've gotten. And how many curses must've been muttered under the decorator's breath at the impossibility of unwinding Christmas lights while wearing mittens.
Because Mother Nature? She doesn't give a shit if you've got plans to decorate. Hell, some of us woke up THIS MORNING–or yesterday morning, when you read this–to find the apparent dusting of snow we were supposed to get was actually a few inches. And also, it's less than 20 degrees outside. And the roads are covered in ice.
Which is why we suggest finding other, more efficient ways to decorate, such as:
Decorating yourself in some hilarious, D&D themed holiday tees from Mediocritee.

Buying some of these holiday projectors.
Yes, they're the same ones we sold before Halloween, but don't worry, they have great Christmas projections too. And, more importantly, you don't need to leave the warm comfort of indoors to set them up. You just cover the window with the translucent projection screen, flip a switch, and, like a Christmas miracle, your house is lit up with cheer the whole neighborhood can enjoy!
Anyway, here's an infomercial for more… uh… info: