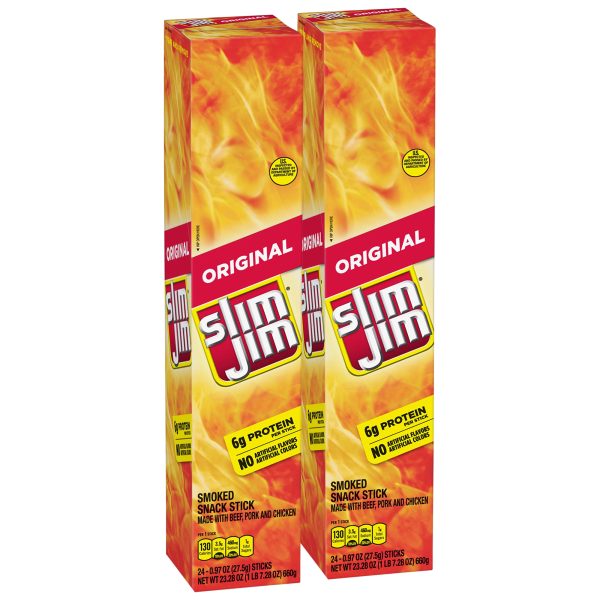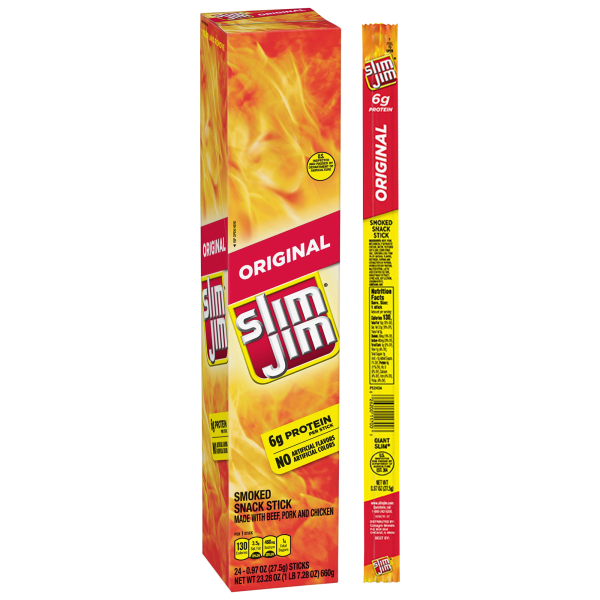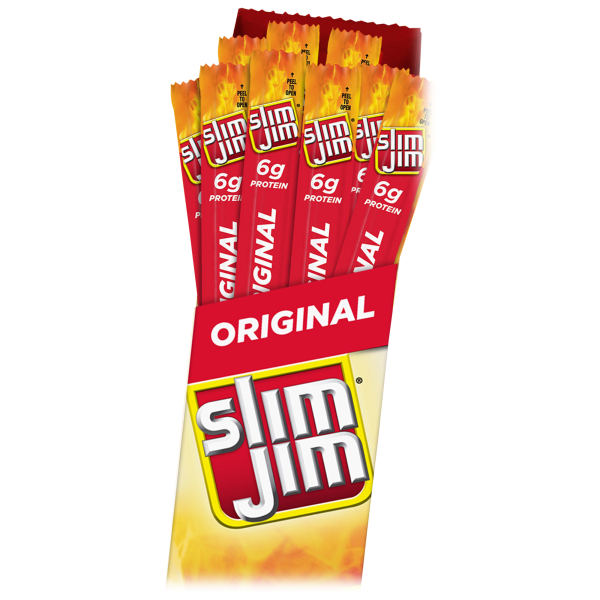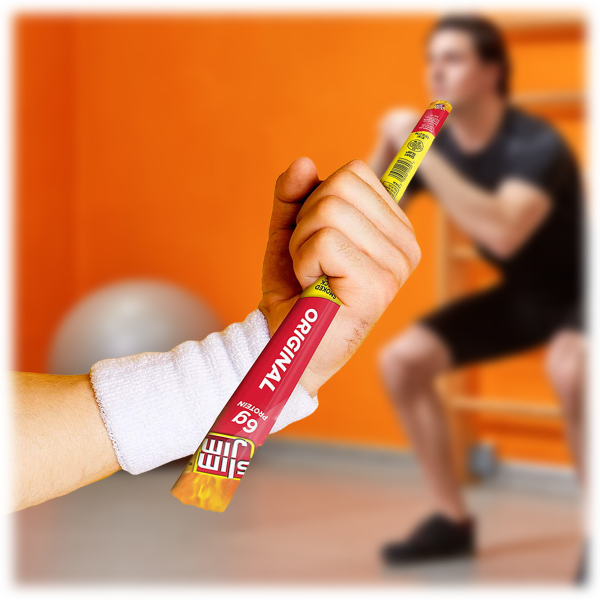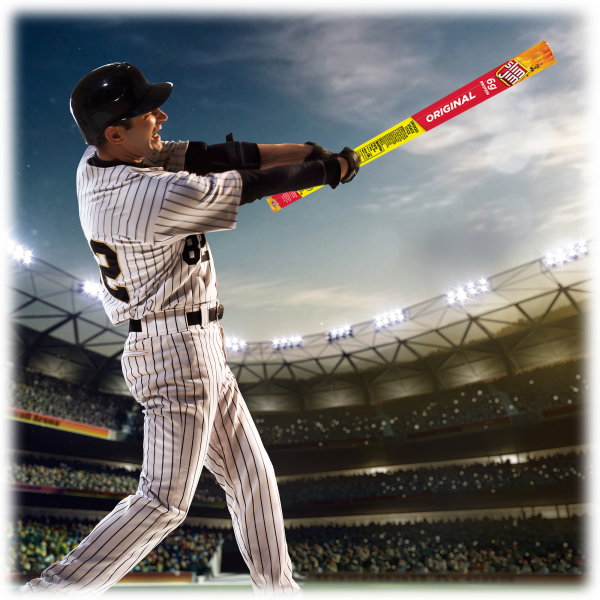 48-Pack: Slim Jim Giant Original Smoked Meat Sticks
48 genuine Slim Jims in original Slim Jim flavor
These are the really big ones, by the way.
Tasty on-the-go sustenance to fuel your summer!
Can they make a margarita? They can make a margarita uncomfortably meaty.
see more product specs
SNAP INTO A…Thrifty Bargain?
Memorial Day has passed, marking the unofficial beginning of summer, at least according to water slide parks and local mattress stores. Summer is also a great time to recommit to a lifestyle of spontaneous abandon, where off-the-cuff misadventures begin with a wild idea and are fueled by fruit-flavored caffeine and processed gas station meats.
Is this resonating with you?
If so, you're probably either pretty awesome or in need of help. Maybe both.
But really there are lots of reasons one might benefit form having four dozen giant Slim Jims on hand, from protein-rich midday hunger busting to on-the-go snacks for the aforementioned misadventures. They're great for keeping in your desk at work or in your gym bag for after a workout.
They're also not fifty bucks, which is about how much you can pay for this many even if you're buying them by the dozen elsewhere. And if you compare to the price of one at a gas station (where we assume 99 percent of Slim Jim are sold), there's just no contest.
These are the original flavor, by the way. So we're not even exactly sure how we got them. Usually for a name brand like this we mange to score you guys a great deal only if you're willing to choke down some garbage alternative variation that the company only came up with to help minimize their tax liability or mislead investors—think "Banana Bonanza" or "Watermelon Horsemeat x Harry Styles" or something like that. You know the crap we're talking about. Looking at you, Oreos and Peeps.
So start the season right with a taste of the good stuff, your next 48 snacks all lines up and ready to go. Cheers to summer!