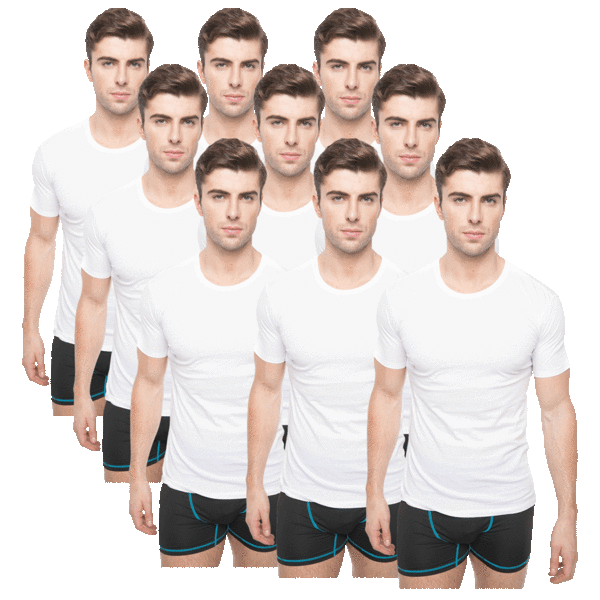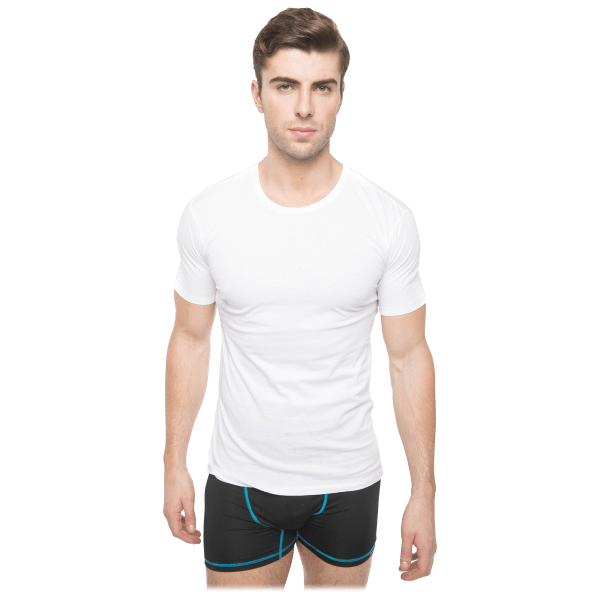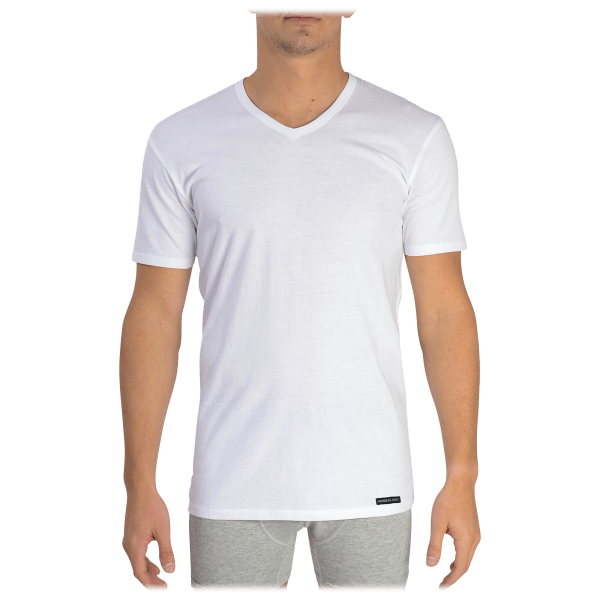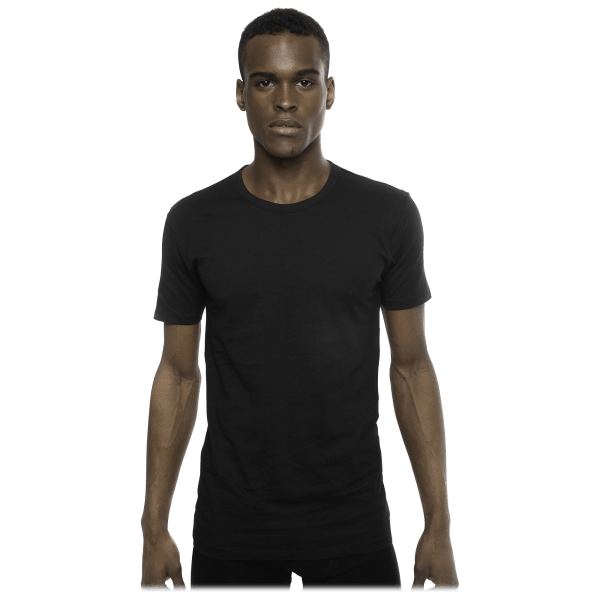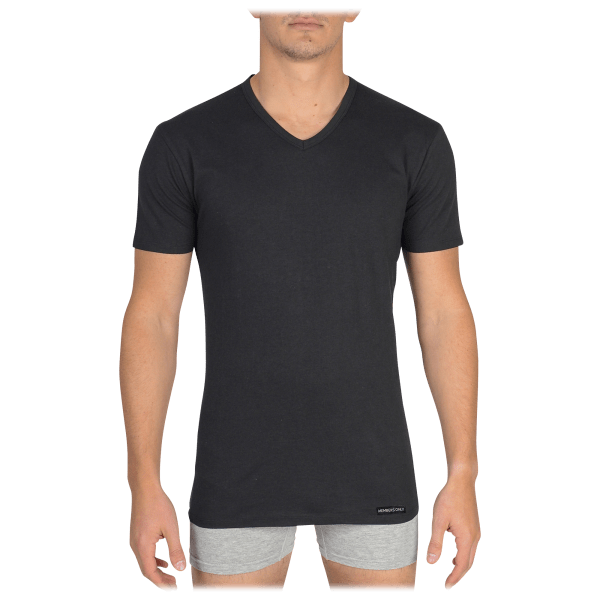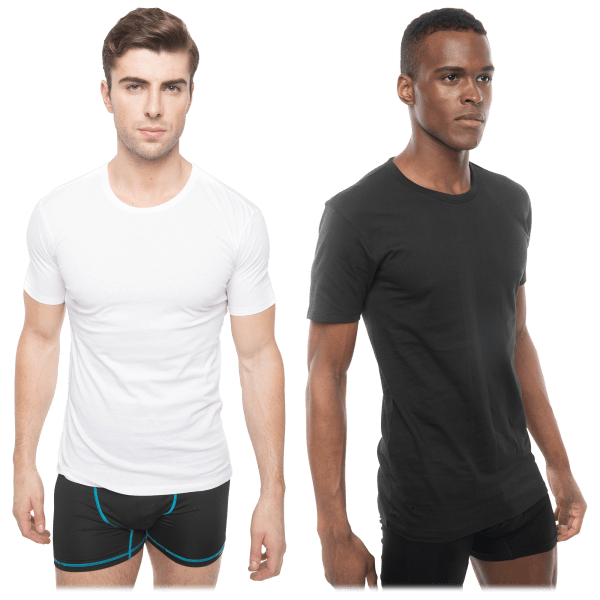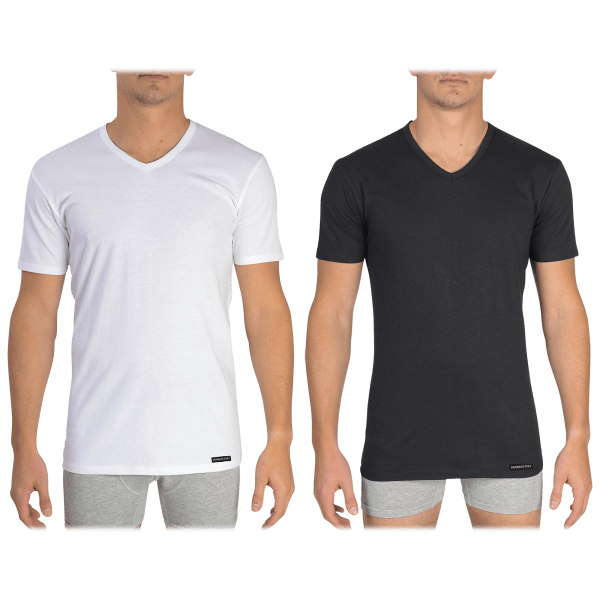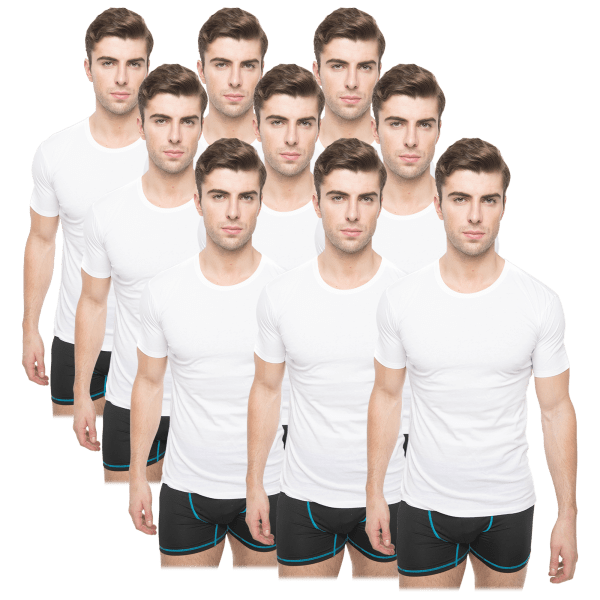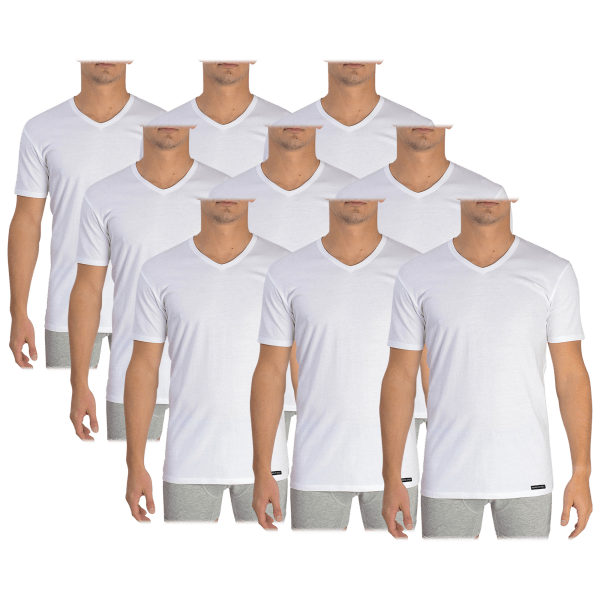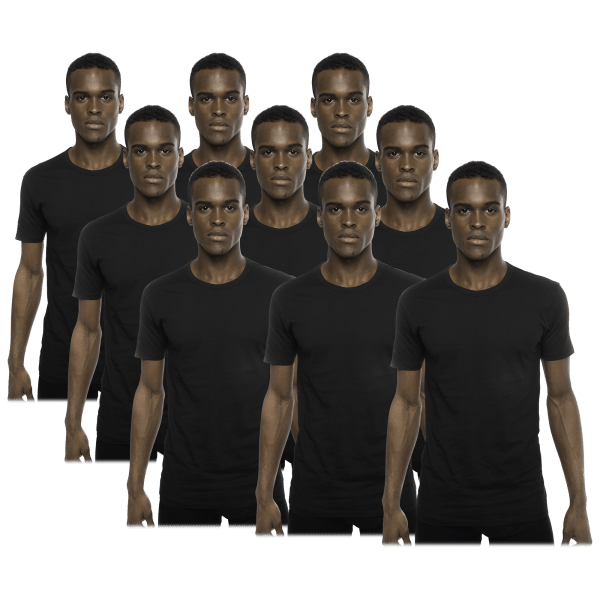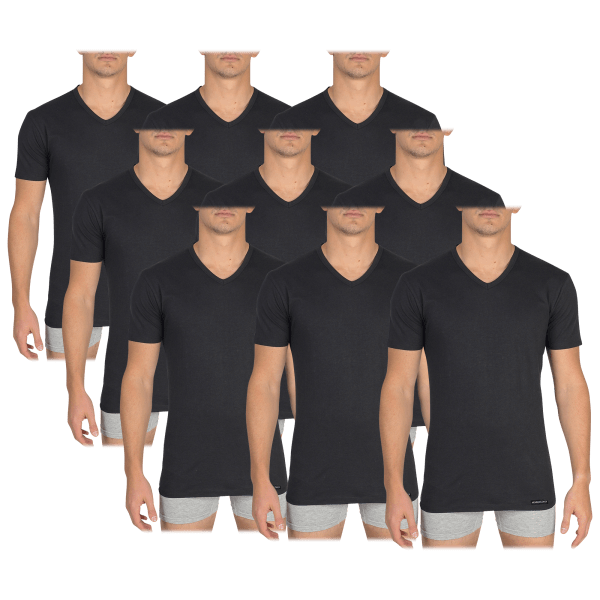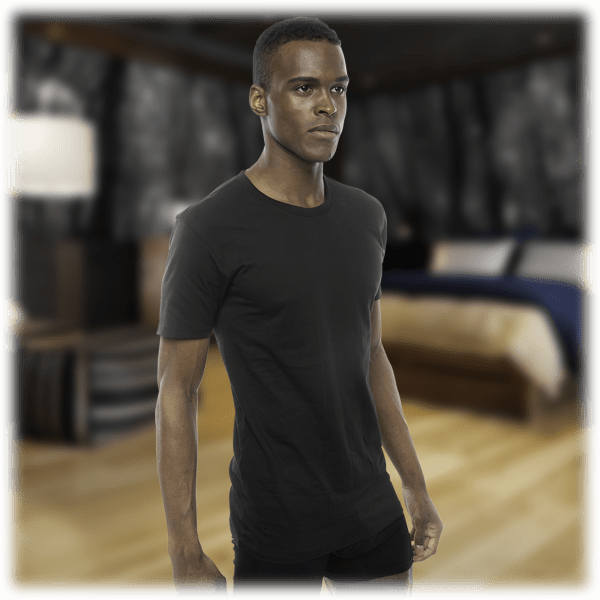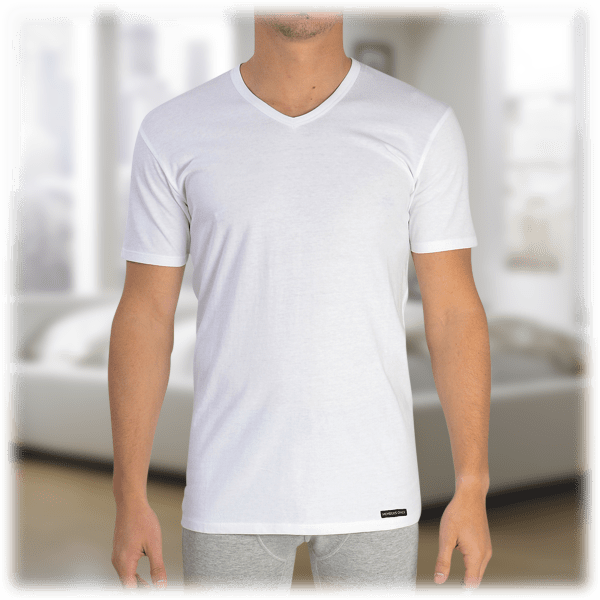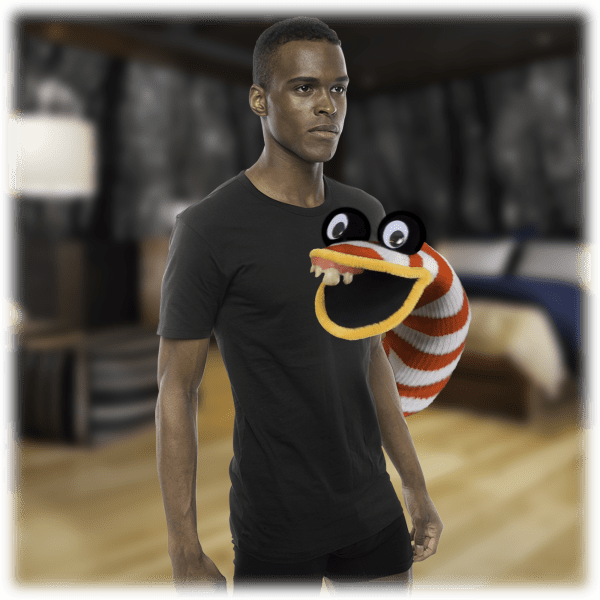 9-pack: Cotton Tee Shirts in Crew or V-Neck from Members Only
High quality cotton tees to raise your undershirt game
Crew neck or v-neck
Honestly the necks aren't that different
Model: 2T-0R-N0T2T
see more product specs
Let us tee this up for you.
Did you know that it's perfectly acceptable to buy tee shirts on purpose and have them fit well? It's true. Your innermost torso layer doesn't have to be nothing but fun run swag and ill-fitting undershirts that came in a plastic bag next to a bunch of business casual button downs that come with matching ties.
Also, there are a few ways to tell that your current tee likely sucks. Does the sleeve come down to your elbow? That's probably bad. Do you spend a tiny bit of every laundry day wondering if this is the week it makes the jump from the sad end of your dresser drawer to the rag heap downstairs? Dead giveaway.
These tees, on the other hand, damn.
They fit well. They'll make your arms look good. They'll make your body look like it's made of actual human meat rather than a trash bag pulled over a parking meter.
And the material. The product description says that it's made of something called brushed micro air cotton that's more comfortable than the finest silk. Honestly, we're quite sure it's very comfy stuff, but all this "finest silk" talk feels like we're being aggressively sold a palette of cloth in an open air trading market back when people were still planning their wars around the acquisition of really good pepper. (Man, running a daily deal website back then was probably a lot of work. Riding camels chafes like hell, too.)
Anyway, the point here is just that a nice tee shirt that fits well and is actually built to last can be the start of a whole new you. Or, if you're fine with the current you, the start of the same old you, but with a better-fitting shirt.
Great for sleeping, too!